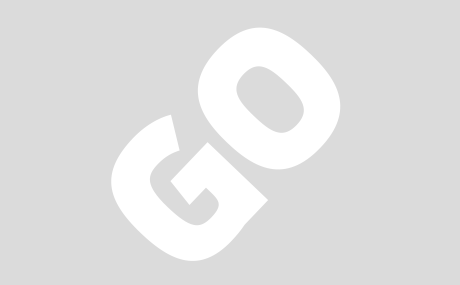 Filmmaker
Borowski's films can currently be seen streaming on Netflix, Hulu, and Amazon. With a fusion of horror, true-crime, and drama, John Borowski has come to deliver chilling films with an impact so awesome that you soon learn "nothing is more frightening than reality," as he has. Inspired by Hitchcock, Borowski not only lives up to the title "auteur" through his diligent vision, but also through deliberate execution as writer, producer, director, and editor. As a result, his films have been called "holistic works of art," he has earned awards, and (markedly important to the filmmaker) he has gained a staunch following of true-crime devotees. Against all odds, it's Borowski's passion that fuels and sustains his devotion to creating art through film.
Borowski's debut as filmmaker began with the release of H.H. Holmes: America's First Serial Killer (2004), documenting, for the first time on film, the life and times of America's "torture doctor" who murdered countless victims in his labyrinthine castle of horrors during the 1893 Chicago World's Fair. Touted by Videoscope Magazine as "scary as hell".

Borowski's H.H. Holmes resulted in an unprecedented worldwide release for an indie documentary film. Fall 2006 marked H.H. Holmes' debut on broadcast television (and Borowski as Television Broadcast Producer), when Court TV Canada premiered the film as a 60-minute feature show. H.H. Holmes is distributed on DVD to over a dozen countries and continues to sell worldwide. Reviews and features of Borowski's work are covered in a variety of media, including: Variety, LA Weekly, CBS News, Ain't It Cool News, Mancow Radio Show, Bizarre Magazine (UK), Chicago Sun-Times, Rue Morgue Magazine, Crime Library…among others.

2004 kept Borowski busy with screenings and lectures, as well as picking up awards for H.H. Holmes. At Chicago's Midwest Independent Film Festival, Borowski earned the Best Director award, and at Screamfest LA, he walked away with the award for Best Horror Documentary. By exclusive invitation, he screened H.H. Holmes and lectured at the Chicago Historical Society, Chicago International Documentary Film Festival, St. Xavier University, and Indiana State University, as well as other Midwest libraries and colleges.

For the past 10 years, Borowski has also balanced the role of Entrepreneur, having formed and independently run his company Waterfront Productions. Through Waterfront, he produced and published a book (The Strange Case of Dr. H.H. Holmes) and a multi-media CD-Rom, as companion pieces to the H.H. Holmes DVD. Utilizing intuitive talents in the areas of graphic arts and web design, Borowski creates a branding of his films to complement and coincide with that of the merchandising.

In 2007, Facets Video Distributed Borowski's latest film, Albert Fish, an 86-minute feature docudrama that recounts the true story of elderly cannibal Albert Fish, who lured children to their deaths in Depression-era New York City. Videoscope Magazine calls Albert Fish "Riveting and Unsettling".

Borowski studied filmmaking at Columbia College Chicago where he earned a Bachelor's degree. He has been tapped as Director of Photography and Editor for several independent projects, as well as commissioned by UK's Channel Four to serve as Associate Producer on a U.K. broadcast program of H.H. Holmes. Borowski resides in his hometown of Chicago where he is currently producing his next film, Carl Panzram.