HERE IS THE DEAL: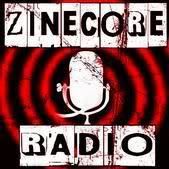 One May 2, 2008 Hannah Neurotica launched the first (to my knowledge) and l
ongest running radio show dedicated to zines & the zine community
. The show was hosted for free through BlogTalkRadio and quickly became one of the most popular art related shows on the website. With the new year BlogTalkRadio has decided to change it's policies drastically. In order to continue doing ZINECORE RADIO how it was intended the starting cost for one-year is $39 so basically
$400 dollars. 
THE ONLY REASON WE HAD TO PUT IN $500 DOLLARS AS OUR GOAL  IS BECAUSE THIS WEBSITE WON'T LET YOU PUT ANYTHING LOWER THEN THAT. BUT AS I STARTED GETTING DONATIONS I REALIZED JUST HOW MANY PROCESSING AND HOSTING FEES THERE ARE TO USE INDIEGOGO and PAYPAL. THIS ACTUALLY MAKES THE FULL AMOUNT NEEDED. I WILL PROVIDE RECIEPTS OF EVERYTHING SO YOU CAN SEE EXACTLY WHERE THE MONEY IS GOING. If for some reason any is left over it will be refunded. 

Without a paid account:

-NO SHOW CAN BE OVER 30 minutes (!!!)
-No Prime time slots would be given to us ,so it would either have to be done early in the morning or late at night when people are not going to be available to call in let alone listen live and be part of the show. 
-No audio uploads (although they may be allowing one or two next month- which is great although the show would only be 30 minutes so audio would take up a lot of time in those 30 minutes) This means people who cant call in live wouldn't be able to be involved and awesome zinester made music would be hard to find time to play.
-Also, we become lowest on the Tech Support priority list.
As I set out to host the 19th episode next week (an open mic around the theme of sexuality) I ran into this new policy and realized I would not be able to host this show. 15-20 'zine writers have already contacted me wanting to come on the show and read but 30 minutes would not make an open mic possible. At all.
In fact without a paid account I worry about the survival of ZINECORE RADIO in general. How can we do a show that won't give us time to showcase our work?
ZINECORE RADIO has brought you some great guests! And with this account AX WOUND RADIO will have a home as well!! Past guests of both shows include
Kathleen Hanna, Johanna Fatemen, Jenna Freedman, Mike Diana, Lydia Lunch, BruceLaBruce, Richard Kern, Nick Zedd, Andi Zeisler, Alison Piepmeier,Stephen Duncombe, Nomy Lamm, Sage Adderely, Jenny Devil Doll, Jolie Noggle, Nick Zedd, Cristy Road, Michelle Tea, Pagan Kennedy, Rachel Haywire, Fawne DeRosia, Melissa Ann, Alex Wreck, Sassafras Lowery, Sarah Arr, Jessica Disobedience, Nicole Miesnik Harris, Frank Henelotter, Jen & Sylvia Soska ....... and SOOOO many more!
With this new policy we won't ever be able to do an open mic show or even have something rad like  an hour of Kathleen Hanna & Johanna Fatemen discussing Riot Grrrl and the zines they made in the early 90's. Or what about Michelle Tea and Cristy Road reading original work to us live?  

IF WE GET A PAID ACCOUNT THE SHOW WILL NOT ONLY BE ABLE TO CONTINUE BUT HAVE NEW AND REALLY AWESOME BENEFITS THAT COME WITH IT WHICH WE DID NOT HAVE BEFORE.

-We would be able to talk calls via SKYPE so anywhere in the world zinesters could call into the show at no charge! **** A biiiig one!!****

-Prime Time Scheduling 

-2 hour maximum show time

-We can take up to 50 callers! (wow!)

-And BlogTalkRadio will allow more people to see the link to our show

-Audio uploads so we could play your music, etc

-Space for you to come on the show and not feel rushed! =)

What We Need & What You Get

We need to raise $399 dollars for what is called a "Premium Account." It is the first step up from the free account.  (NOT including fee's for hosting this campaign and accepting funds, etc)
The show has been irregular in the past but with this paid account you will get 2 episodes a month at minimum-  and even more if I can swing it.  
They will be every other week!
Based on how much money you donate you will receive lots and lots of love and the knowledge of being rad for supporting a DIY based project... but also:
-huge zine grab bags (you tell us what kind of 'zines you dig!)
-Custom made one inch pins (amount depends on donation)
-a basket of goodies from SlumberParties (sex toys, bath and body products, or lingerie) 
-Lots of promotion for your work on the show
-Gift Certificate to Sweet Candy Distro  
-Co-Host the show if you want!
-Know what a cool person you are =)
EVERYONE who donated will be recognized in every way we can think of possible!!! (unless you don't want to be , you can give anonymously!) 
Other Ways You Can Help   
If you are unable to give a few dollars or even if you are please consider re-posting this and sharing it with all your zine/DIY loving friends. 
THANK YOU FROM MY CUT N' PASTE LOVING HEART!
***THANK YOU MIKI HICKEL FOR THE RAD IMAGE!!!
Team on This Campaign:
Sage Adderley

Sage has co-hosted episodes, runs Sweet Candy Distro & will be providing lots of wonderful incentives!