Get your perks and help Viscera stay in Downtown Oakland. Friends don't let friends miss out on awesome perks. Share your perk purchase with a friend!
With every contribution, you are helping to keep Downtown Oakland's character while supporting an independent, woman-owned business. Plus, you can get some amazing perks!
Who We Are
I'm Ari Takata-Vasquez and I'm the owner/founder of Viscera. Viscera is a brick and mortar boutique in Downtown Oakland, California. We sell American-made clothing and accessories as well as our own line of 3D printed jewelry. I opened Viscera in 2014 with the mission of bringing more retail to Downtown. We lose $2 billion retail dollars annually to neighboring cities like San Francisco, Emeryville, and Walnut Creek. That's money that could be spent in Oakland to support our local economy of creatives, makers, and artists.  I love Downtown Oakland not only because I own a business here, but because I live here-- it's my home. I want to see it thrive and develop in a way that maintains its unique character.
FUNDRAISING GOAL
$23,000
This amount helps us pay for:
$18,000 6-months of rent for our space. Our costs are approximately $3,000 a month in overhead/operational expenses to cover rent and utilities.
$2,500 restocking inventory from local makers
$1,840 Indiegogo and credit card fees (8%)
$660 Small facade improvements like new signage and window graphics.
Perks
We've got a bunch of great perks at various price points so you can support Viscera! Many of our items are limited so get yours quickly.
$75 
Coffee with Ari!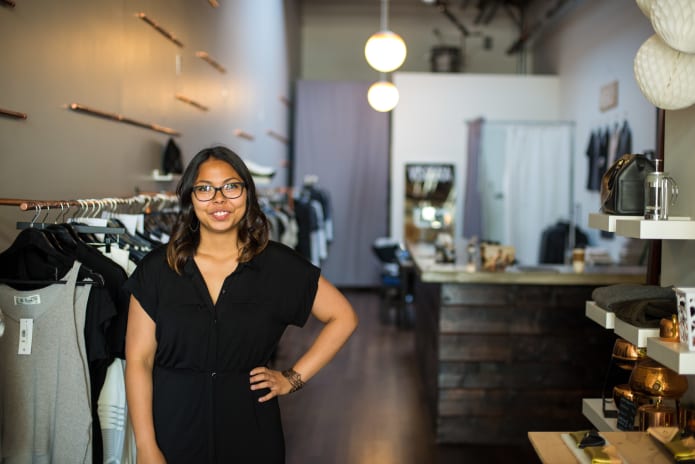 Get coffee with Viscera founder/owner Ari Takata-Vasquez! Ask Ari your questions about starting a business, Downtown, or design--who knows, you might even get Oakland food recommendations too! (Ari's hashtag is #fattienotfoodie after all). The best part of a local businesses is getting to know the real people behind them. 
$299
Commissioned Piece of Art 
24"x36" Painting made just for you by Ari (arimadeart.com)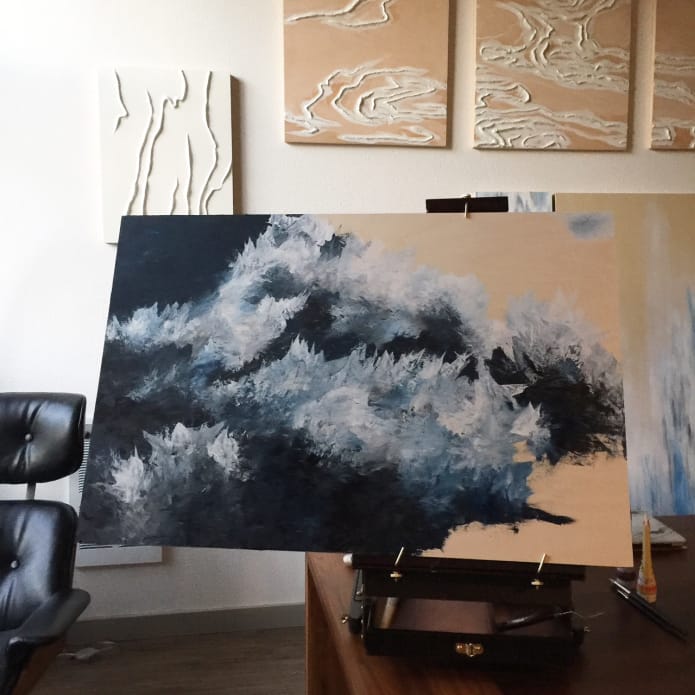 Rent Out Viscera
$550 (50% off!)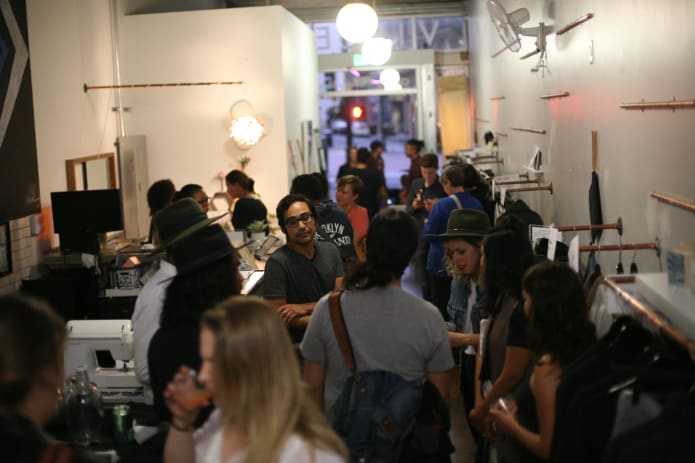 Want to host a Bob Ross paint along party, a Game of Thrones Watch Party, or a Beyonce Sing-along event?! You can! Claim your rental perk on our Indiegogo! The options are endless! The Holidays are coming up faster than we think, why not throw a huge christmakwanzakah party for all your friends so no one feels left out? (Ugly sweaters optional). 

Bring your own food, drink, music and decor and make the space your own. Viscera is also super transit accessible so no more sad excuses for friends missing your parties.  Viscera's space is clean, modern, and minimalist. Our main counter is an excellent bar and our space is flexible to accommodate your party needs. Viscera is a blank canvas for your party!

The details:
- $550 (50% off our Peerspace rental rate)
- Viscera is yours for up to 12 hours 
- Up to 49 guests
- Flexible times/dates (blackout dates: First Fridays, 11/24, 12/24-26)
- Perk good for 1 year!
$3000
Rent Viscera for your event + Catering from a Local Restaurant and beer &wine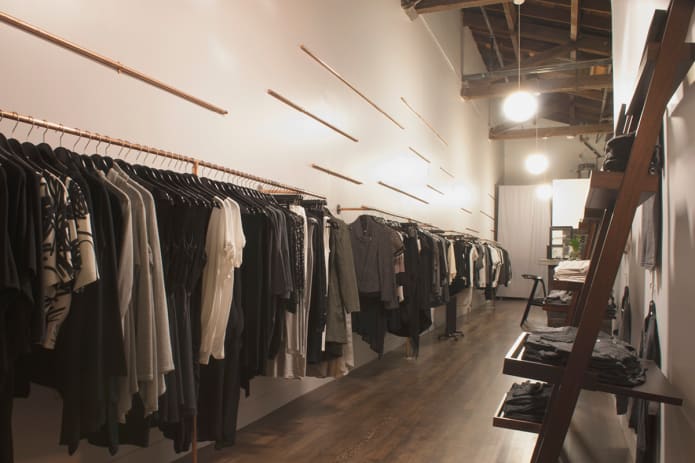 What We Need & What You Get
Since we opened in 2014, we're having construction on our block for the second time, and it's negatively impacting our sales. Since construction has started, our sales have dropped by 30%.  Our goal is to raising $23,000 to ensure we can remain in Downtown Oakland and weather the construction impacts through 2017. Our campaign is all or nothing, so if we don't hit our goal we don't receive any money and won't be able to continue our work to support local creatives, makers, and designers.
 As an independent, woman of color owned business, it's important we aren't erased from Downtown as development moves forward. Ultimately, the new building will a positive long term (i.e. more people living downtown) however, we have to weather the construction process. We've become a space for creatives to find community and to showcase their work. We're also a positive force in our neighborhood; we host pit bull adoption events, donate to local nonprofits and help our customers find great products, made with care, by real people. With every contribution you make, you're helping us hold space for creativity! 
Ways You Can Help
In addition to contributing to our campaign, you can also help us by telling your friends and family about our campaign!
Word of mouth
is one of the best ways you can help us get funded and keep our doors open
Share our Indiegogo
 on your social channels like Facebook, Twitter, and Instagram. The first 48 hours of our campaign are crucial in building momentum and spreading the word.
Know anyone we should know?
Do you know anyone who might like to hear our story and has a large reach or media outlet? Tell them about us!
The Impact
We need to hold space in Downtown for creatives. In addition to sourcing from local makers, Viscera hosts pop-ups for new, emerging designers. This allows new brands to interact with their customers and get feedback and build relationships. We also show rotating art from local artists. We use our space to build community. We host pit bull adoption events with Oakland Animal Services regularly. We also donate to local nonprofits like Girls Inc, the Flight Deck, The Rose Foundation, and many more.
Oakland is having a moment. "Uptown" is being written about frequently as the new "up and coming neighborhood" and with all this attention we're seeing a shift in our neighborhood. We're seeing rental rates for retail spaces rising quickly so we want to hold onto our space as long as possible. We have another 2.5 years left on our lease plus an option (an additional 6 years), so if we can make it through this rough patch of construction, Viscera can continue to be a part of Downtown Oakland's fabric for years to come and plant deep roots.
Risks & Challenges
Disproportionately, women and people of color struggle to enter the world of entrepreneurship because of a lack of resources including, capital (both in historic wealth and financing), business education, and mentorship. As a woman of color owned business, I think it's important Viscera can be here as a role model to inspire future generations of entrepreneurs. I believe our community will show up for us and make sure Viscera can weather the developments happening in Downtown Oakland. Once we make it through construction, I'm confident we will be successful. When there hasn't been construction on our block, we've been successful in growing our revenues through a number of channels including e-commerce and wholesale. I'm know if we're able to make it through this, we will thrive in Downtown Oakland and can support even more local makers, creatives, and artists.
Thank you.
Starting and running a small business is no easy feat but I I love my work because of people like you, my community. None of us got where we are alone. I wouldn't be here without you, your hard earned dollars, and words of encouragement and kindness. 
A Special thank you to Christie Goshe & Jeff Placencia of Tiny Oak Media. They created this wonderful video and are incredibly talented and generous. Christie and Jeff are proof that Oakland's community is like no other. I first met Christie and Jeff as customers at the shop and we've since become friends.  I wouldn't have been able to do this without them.