Updates:
It costs $61.73 per month only. Hurry up before this pre sales it gone. The following is how much would it cost for different no. of the replacement system.

The highlighted in red is the installment price for 11 months of Owakai Hair. 

Last 5 days for you to get this price!

You have to first put the deposit for a Owakai hair @ $239 first at the following package. Each month after you would only have to pay $61.73 per month for 11 months.
Get back your dashing stylish hair in 30 mins.
I am a father to 2 children. I have been busy for as long as I can remember. Until I retired and started to dress myself up, I started to notice the thinning hairline on myself and son. Wanting to feel young and solve the family's hair thinning genetics, Owakai is created that is safe for thinning hair solutions.
About this project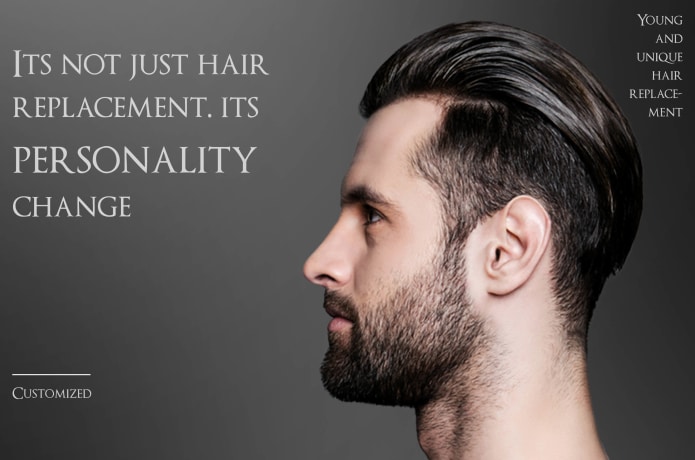 Hair is the crown of the head – like a lion, king of the jungle. For most of us, it's a way of presenting ourselves. Regardless of your health, baldness is just natural.
Currently, there are gazillions of options available in the market today from cosmetic surgery to temporary wigs. However, Owakai focuses on providing people with a non-invasive solution yet permanent enough to regain back the lost confidence - non-surgical, unique and stylist hair for anyone.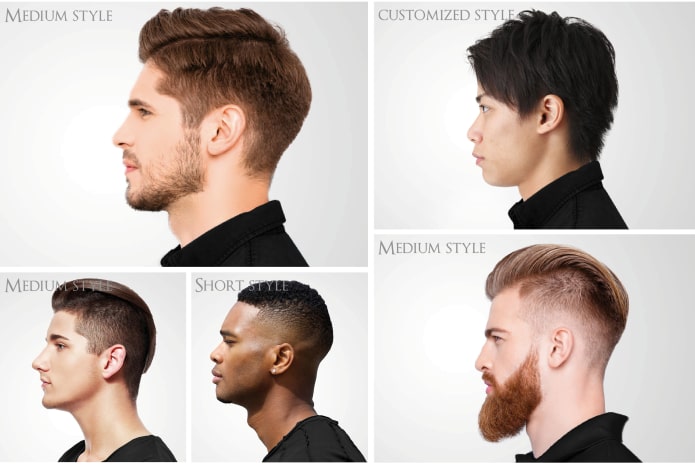 The right hair

Every individual is unique and so we believe it is important that we paid close attention to our designs. We provide customisation to each, bringing your stylist hair back.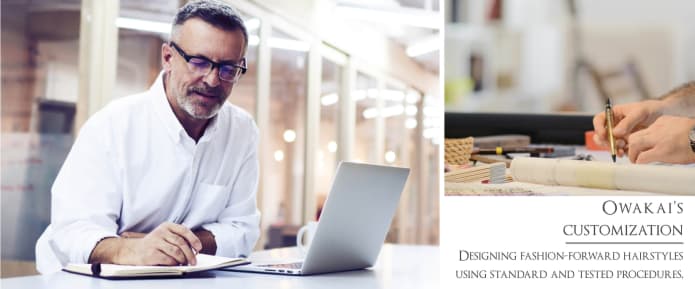 Unique and stylist hair replacement look book
Top restoration/ The short hair style: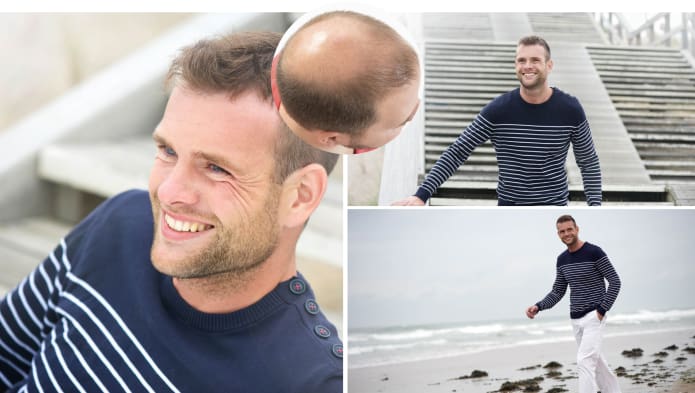 Hairline restoration/ The medium hair style: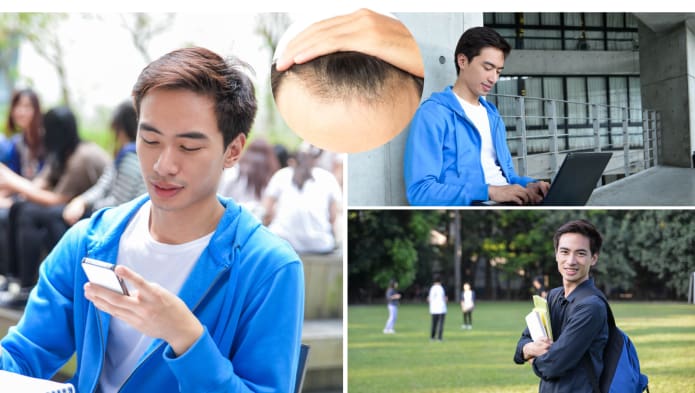 Entire restoration/ The customised hair style: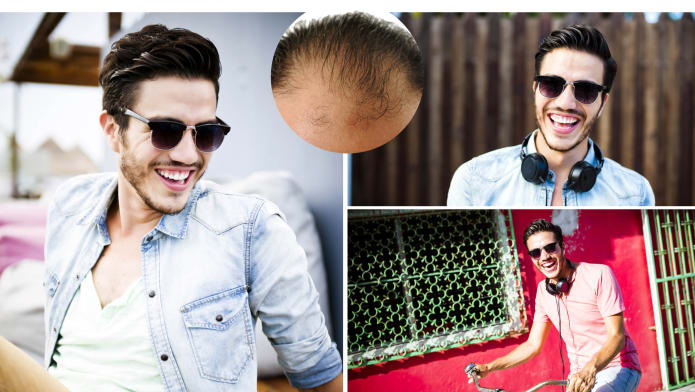 The following are some reviews after 8 batches of sample:

Say hello to Owakai

Introducing Owakai (a Japanese expression of being youthful again), a  toxin-free, non-surgical and drop-proof hair replacement for any lifestyle – whether you're the sport buff or the boy/girl next door. 
 


Our extensive research on Japan and Germany's current and leading hair replacement solutions enabled us to create and begin Owakai's process. After combining the best of both worlds, we are proud to launch our latest innovation.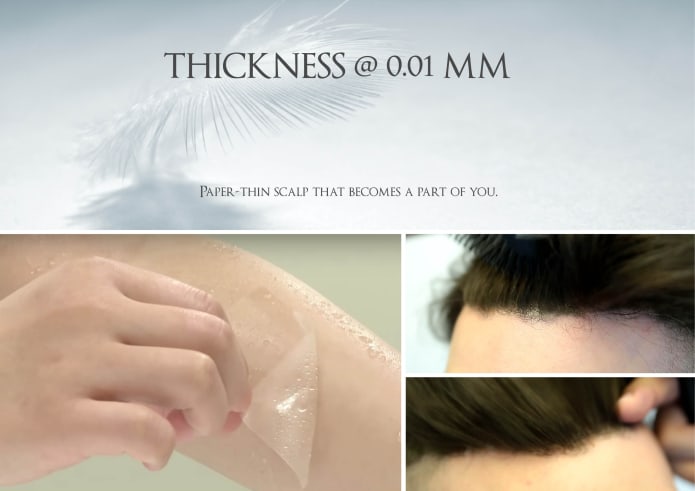 The 0.01 mm biological scalp is paper thin and sticks to the head like it is a part of you. Together with Japanese's knotting technique, it's breathable, fast drying and absorbs water quickly therefore no more accumulation of sweat mustiness. Join us in our pursuit of excellence in hair replacement because we know you will love it.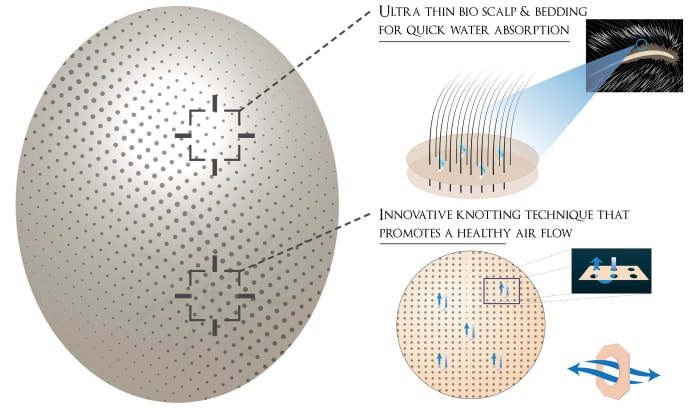 Microscopic view
 
Product features' summary
 
0.01 mm biological scalp: Using Germany's technology to create the thinnest biological scalp to recreate a natural hairline.
Drop-proof: Improved knotting technique prevents any accidental drop - jogging, gym or eve during any intense ball games   
Comfortable for any lifestyle: Fast water absorption & quick drying time supports an active lifestyle. Swim or shower in it, simply wear it like your own!
Easy maintenance: Maintain once every 2-3 weeks due to the toughness of Owakai's scalp and the incorporation of a knitted mechanism.
Authenticity: With manual stitching of each strand and using 100% real hair, Owakai is guaranteed to look and feel like your own hair. 
Non-Toxic: Owakai is a non-surgical and a toxic-free hair replacement method. We at Owakai use it too!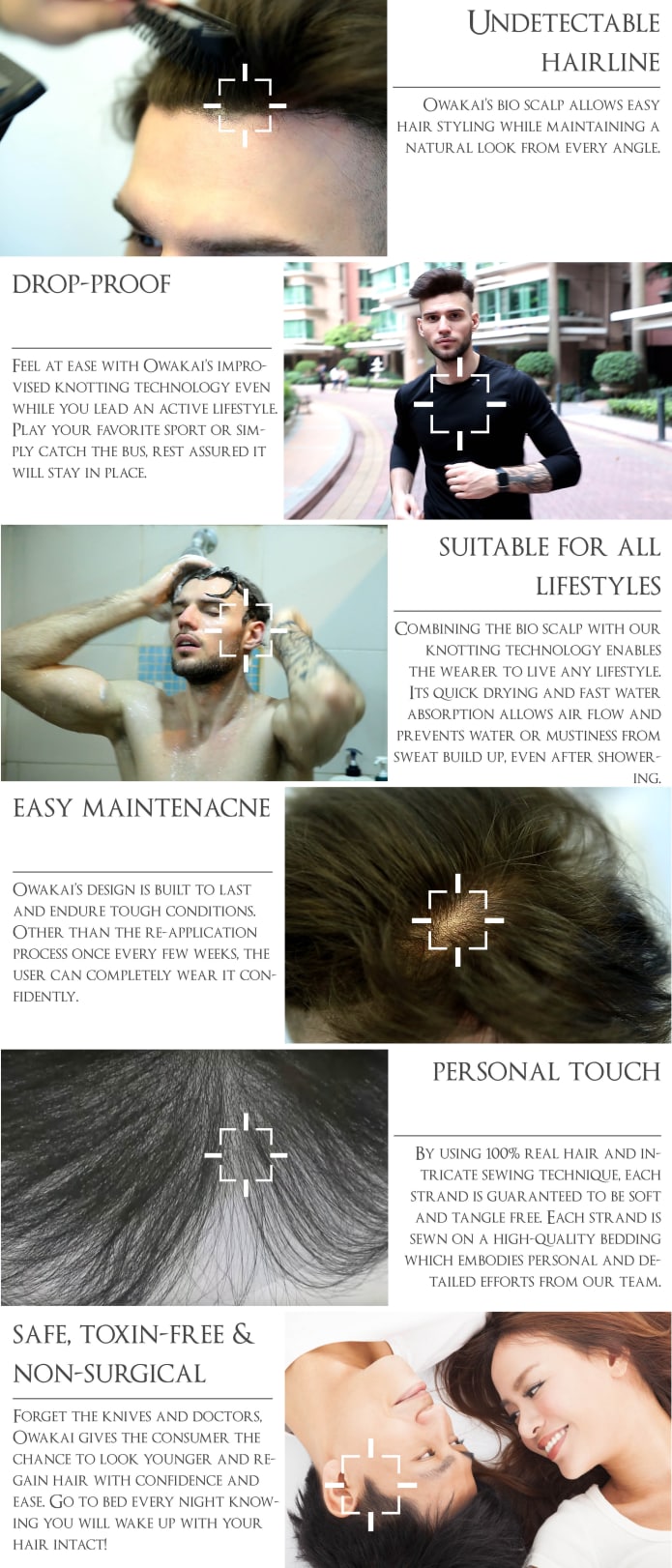 Capable of handling any situation - as good as real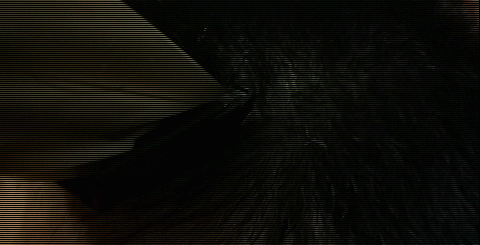 Back by guarantees – long term relationship programs

We strive to build an unbreakable trust and so we guarantee that you will love Owakai. In case you aren't satisfied, we have 3 different policies designed to protect you. 

Order process
 
There are 4 stages of the order process. You pre-book Owakai  replacement hair by paying a deposit first. We will provide the best quality but if you do not feel confident with our online procedure, we will give you back your full deposit before we begin customisation.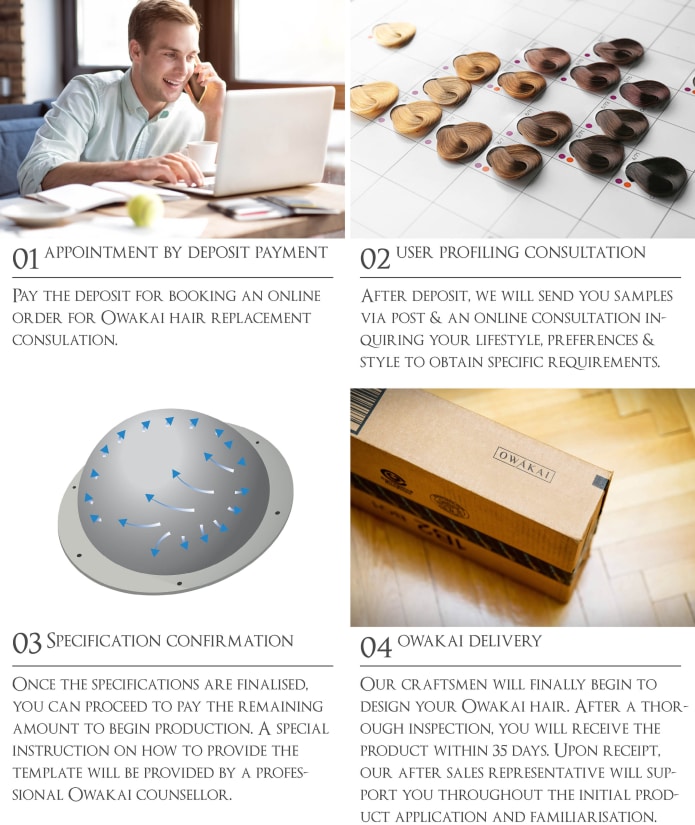 Pricing/ perks overview
 
By backing this project, you are helping to make this challenge into a reality. This low price is possible because of each of you buying together at the same time. Otherwise, the entire package will be around 1.5-3k.  
You will get a Owakai by paying the deposit first. Full payment is after consulation at the end of the campaign. You can choose either:
Top up $100 for Owakai Hair Only (Total price $XXX - depending the amount you grab) 
Top up $300 for the Full Customisation for any Thinning Challenges + Stylist Hair Selection + Hair Density/ Length/ Curve/ Colour (Total price $XXX - depending the amount you grab)
*Free worldwide shipping for all Owakai's buyer during this launch.
​**After normal bird, no more deposit payments packages available.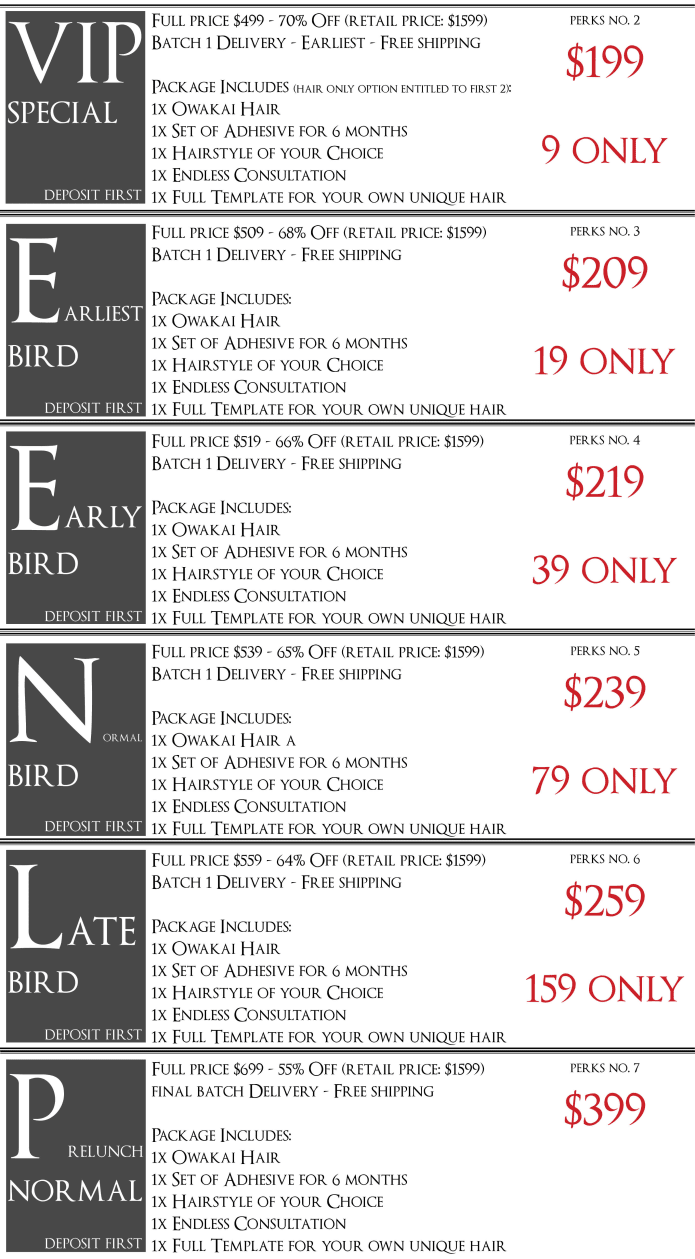 Please share this project via social media, email, and word of mouth to tell your friends and family about our campaign. This would help to make the early pricing lower and longer for more. Thank you in advance! 
 



Delivery time
 

Where we are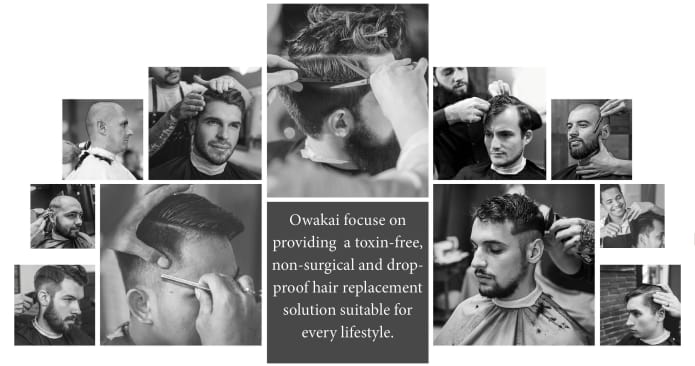 Our designs have been thoroughly thought of and further refined at every step of the way. We are in collaboration with highly skilled craftsmen, factories and suppliers from across the globe. Trust is our foundation and we ought to keep it that way!
 
What we need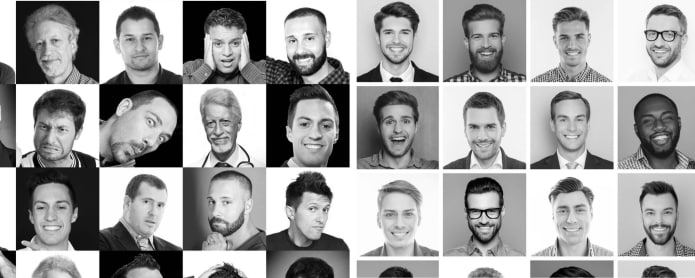 We need your help to raise $33000 in order to fund the first product run of the Owakia hair replacement. More specifically, this money will go towards the initial production run, ordering of raw material and hiring the skills required.
 
Presses
 
Click this link to download the kits over here. Thanks for sharing.

Risks and challenges
 
We take pride in our suppliers who are always ready to manufacture our hair replacements. But of course, unforeseen bumps can happen along the way. If and when such issues arise, we promise to communicate them as timely and as openly as possible so you never feel left out.
 
Specification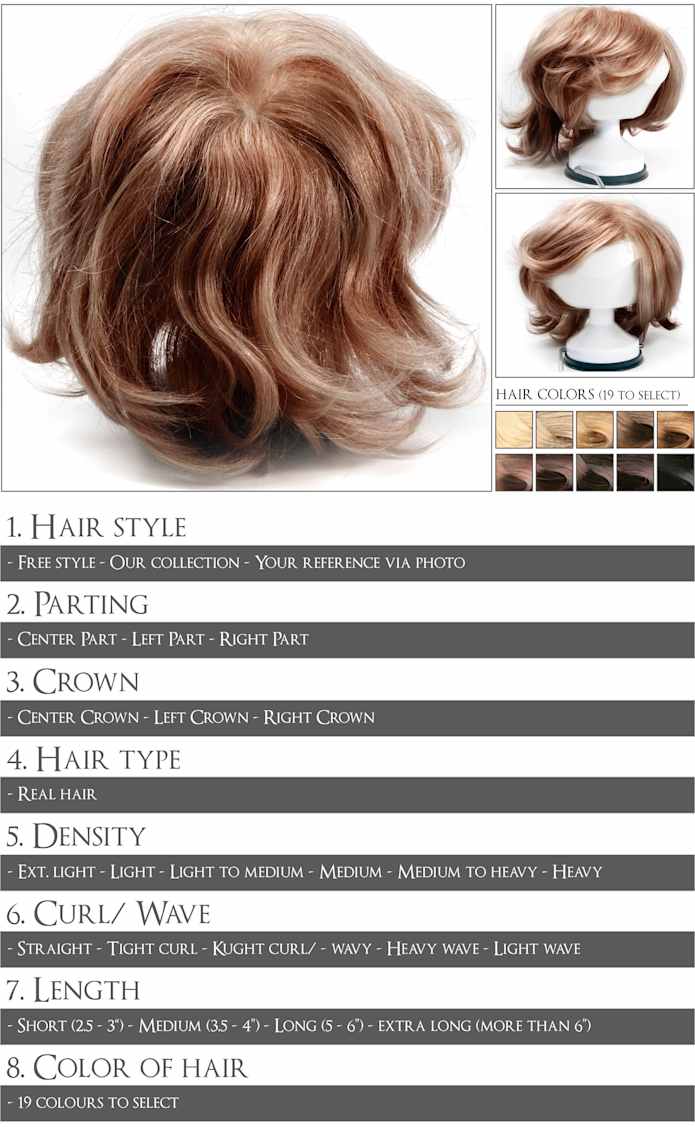 General FAQ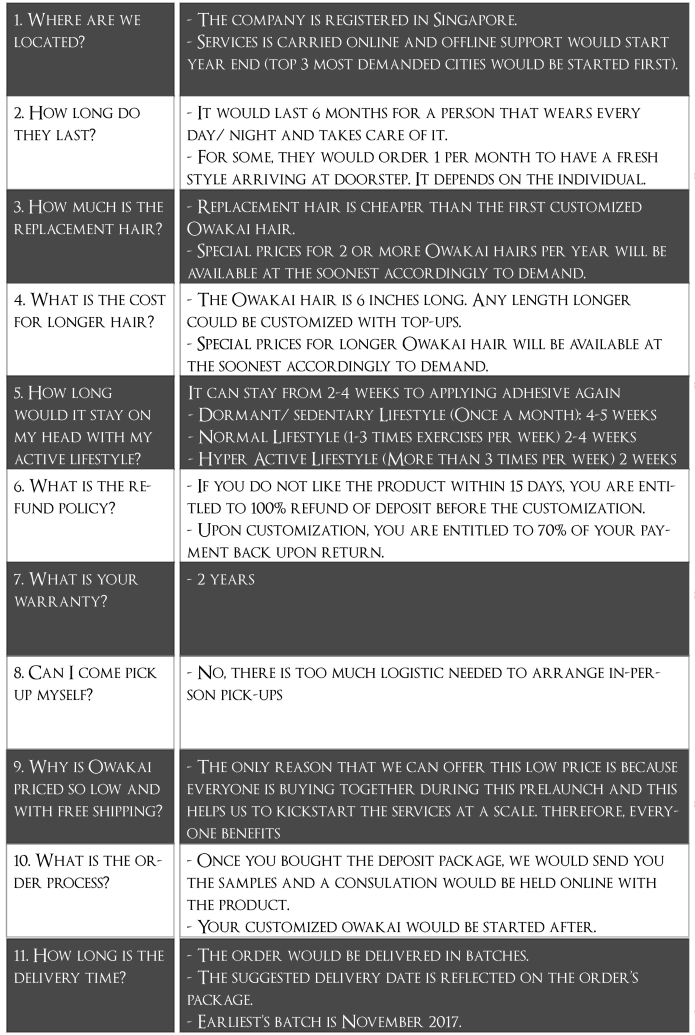 Technical FAQ