Throughout the year, United States are home for large number of students coming to work and travel or study. Every now and then there are some unexpected cirqumstances that come up and may broke overall impression of United States. In this documentary, me and my team will try to follow up as much as we can of those situations and find out how these people are coping with them. We  will try to talk with their employers and landlords too, and see both sides of the picture. We aspire to uncover the true story behind all of those W&T programs and see for ourselves are they even close to those presented by agencies at home countries of those students. In this documentary I wili try to document accomodation, workplaces and locations where international students are employed.

Because every year tens of thousands of foreign students from entire world come to United States I came to an idea of making a documentary that will show what is waiting for them there and how to get most of the program. Being myself in the same skin as them, when I first came to US, I got me into a lot of troubles when it comes to organizing things such as finding job, accomodation, food and everything else that presents difference from non American way of life.
Our first location for recording will be Myrtle Beach, a large tourist place in South Carolina, as there are a lot of students working there, we think it will be the best place to start our journey. After we see for ourselves how they are doing, and talk with both students and their employers, we will continue our journey to Florida to Daytona Beach, than we will go to Ocean City in Maryland, and then continue to Wisconsin Dells, than to Wyoming tourist town of Cody, which are all famous for employing foreign students, and after that we will crown it with California and its tourist places in which foreign students work. These are places through entire US which are necessary for knowing differences between states, jobs and mentality of people there.
During our journey we will do our best to show the very core of work and travel programs, find out which places are best for w&t experience, and what situations are for avoidance. We will cover different regions of US for better and more profound informations in this documentary.



Because of the reasons mentioned above, I think that this could be a great guide for both students and their employers when it comes to their expectations. In this documentary I am planing to dive deeper into the lives of international students, find out what has motivated them to enlist for w&t. Being myself on various exchange programs years ago, I know where to look, and what to search for this project. This may be small step but it may play important role in bringing American culture exchange programs to the rest of the world, and also bringing Americans to the touch of other cultures. This is unique project and so far not a single one has been made on this thematic.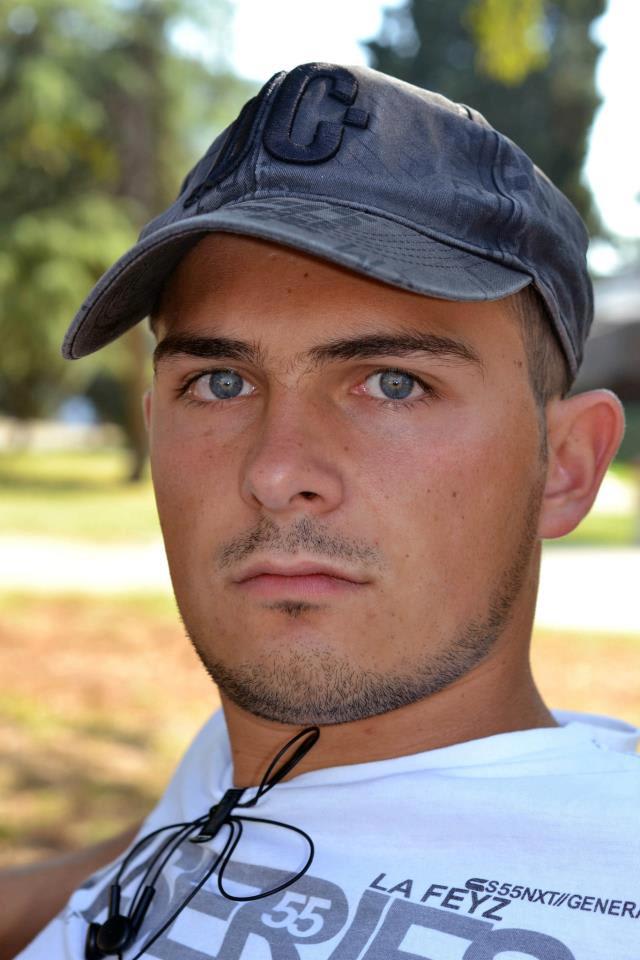 Nemanja Veskovıc is a director and photographer. Lately he has been making photos, and new digital media projects in Montenegro, and is usually behind the scenes. He shots nature landscapes across Balkan part of Europe. He is often found driving around quiet spots off the interstate searching for stories and people. He lives in Podgorica, capital of Montenegro. Still attending university in Podgorica and is on visit to US. After summer and graduation in december 2014 plans to travel the world in search of inspiration and documentary makıng. Keen on video editing.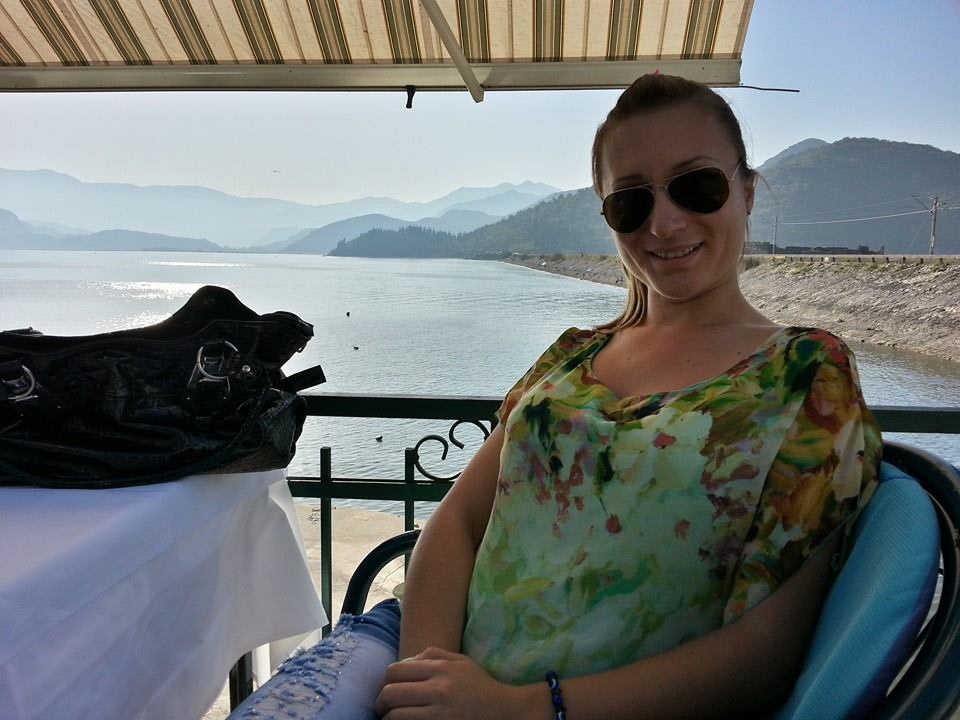 Sladjana Tvrdisic, also known by nickname J in US, has been keen on writing. She currently live in Montenegro in it's capital Podgorica. She use to read a lot and follow her passion for books and writing, and plans to get her new book published after the summer. It is all about her experience in America during spring and summer of 2014. She attended private International Economics University in Podgorica and graduated at May 2013 with average grade of 9,5.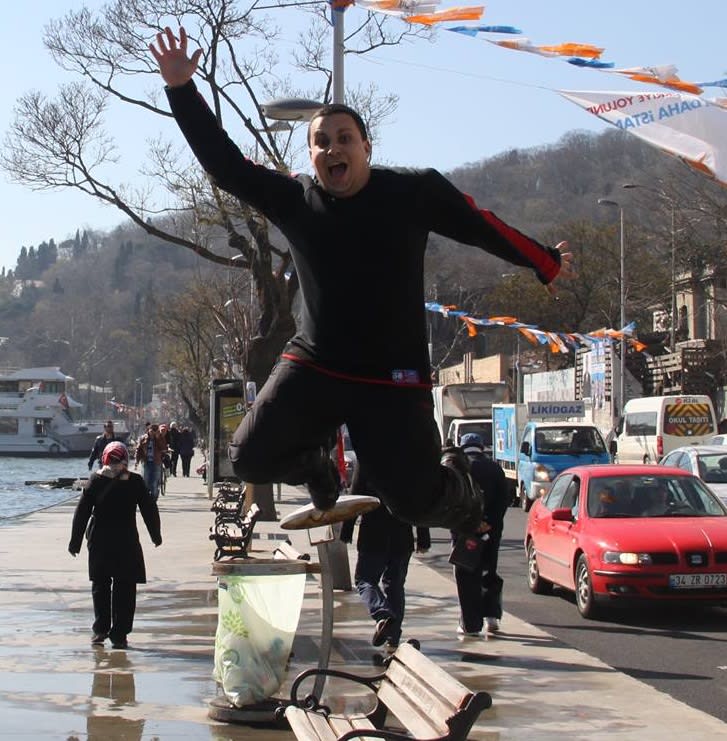 Mustafa Noyan is Turkish in origin, and was an actor in his country, now on exchange program w&t. He has a good experience with camera and has attended camera artist school back in Istanbul. Also has a degree in engeneering from Istanbul Technical Unıversity. Plans to continue his education on some of American universities after summer and to follow his passion for film arts.

While our Indiegogo goal is enough for a rough cut our ultimate goal is $30.000. We've carefully estimated how we intend to use the funds. Check out our budget to completion below. The patterned half of the chart indicate the figures that make up our initial goal.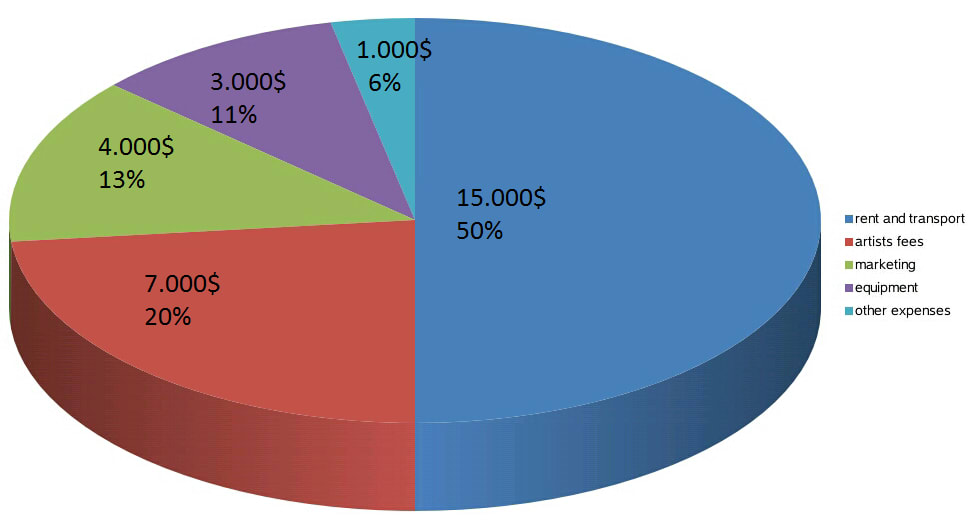 All of the funds raised through this campaign will go directly towards helping us create a rough cut and ultimately complete the film. Your Indiegogo dollars will support artist fees, travel, equipment, and marketing so that we can make the best-looking film possible with the best people and the best means of getting it out there. With your help we'll be able to build stronger relationship with our subjects. We can maintain filming at a regular pace so the story can evolve naturally and into something we can be all proud of.
Again, this is a story that needs to be told. We need YOU to us get there. Thank you!
Other Ways You Can Help
Spread the word of our project so that we rise awernes and get help to do it. We appreciate all acts of kindness and if possible will return the favour.
Follow us on social networks;
Again BIG THANKS for everything.
You can contact us:
cityscapesuhd.com