The Harry Potter Alliance and She's the First are working to build stronger, more equitable communities across the world by educating and empowering girls and women. Our programs are breaking down barriers that keep girls out of the classroom and discouraged from pursuing professional leadership positions. Your support of this campaign will result in more girls with high school diplomas, and more women equipped with the skills, confidence, and resiliency to lead.

The Harry Potter Alliance (HPA) and She's the First (STF) are working together to fight gender inequities in education on a global scale. Each organization brings considerable experience and expertise to this powerful collaboration: Since 2005, the HPA has engaged millions of fans in its work for equality, literacy, and human rights. With 225 active chapters across 38 countries, led by a community of chapter organizers that is 88% female, 5% transgender and 3% non-binary, the HPA is transforming hundreds of local communities through the power of story. Meanwhile, She's the First is fighting gender inequality in education by supporting girls who are the first in their families to graduate high school, and by training students everywhere to be global citizens. Since 2010, STF has supported 923 Scholars and helped 244 girls become the first in their family to graduate high school.
After perk production and distribution costs are covered, the HPA will donate 50% of the fundraiser's proceeds to She's the First. Our goal is to support as many STF Scholars and HPA chapters as possible!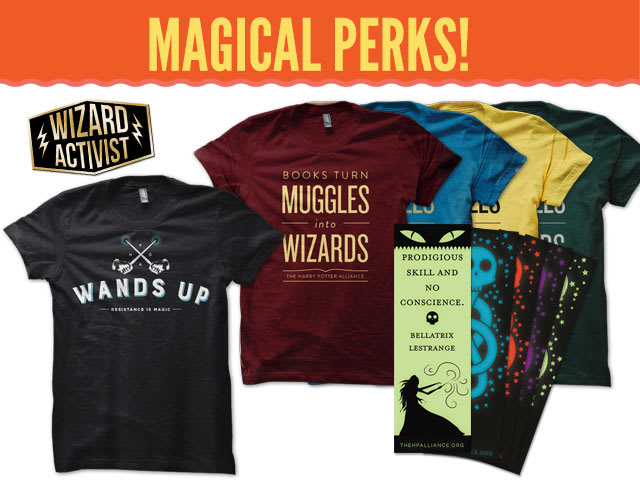 Whether you have a dollar to spare or the resources to become a Supreme Mugwump with a donation of $500, we've provided perk bundles to satisfy a broad range of magical philanthropists. Best of all: every person who donates will receive a digital download of a new song by Tonks and the Aurors! In addition to several stacking perk bundles, we'll also be releasing exclusive perks from amazing partners like Maureen Johnson, Rainbow Rowell, and BroadwayCon throughout the campaign. Be the first to find out about new perks by joining our email list.
Other Ways to Help
Take action! Check out the HPA's #WithoutHermione campaign and sign up for Potterwatch, our magical campaign street team. We'll send you action alerts throughout the campaign, which runs now through the end of October.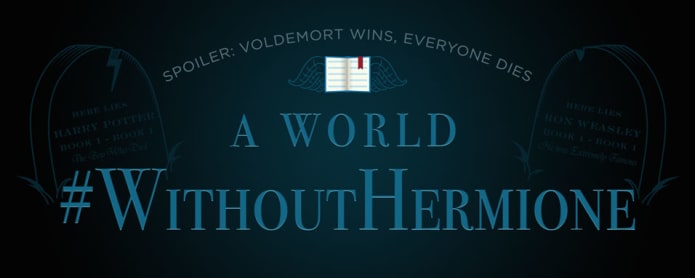 Follow the HPA on Medium! We'll be posting a series of articles that explore the issue of gender equity through various intersectional lenses, including transgender and non-binary issues, race, ability, socioeconomics, and more.
Help spread the word! Use this campaign's social sharing buttons, conveniently located next to the Back It button in the top right section of this page. Let your friends and family know about this important cause and encourage them to support it with a donation!
Meet the Team
Harry Potter Alliance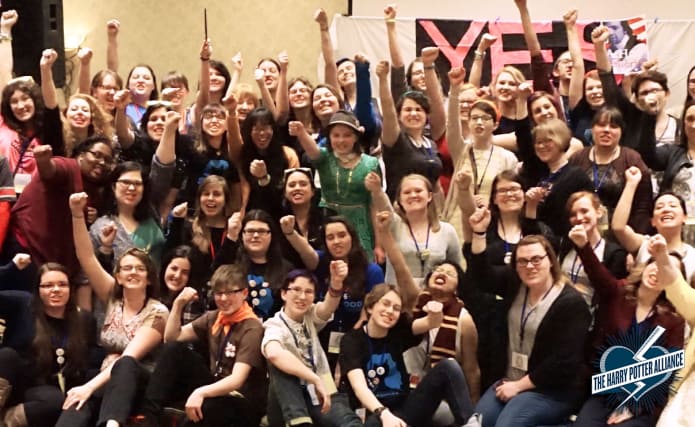 The Harry Potter Alliance has six employees, 100 volunteers, and over 200 chapter organizers across North and South America, Europe, Africa, Asia, and Australia. 
She's the First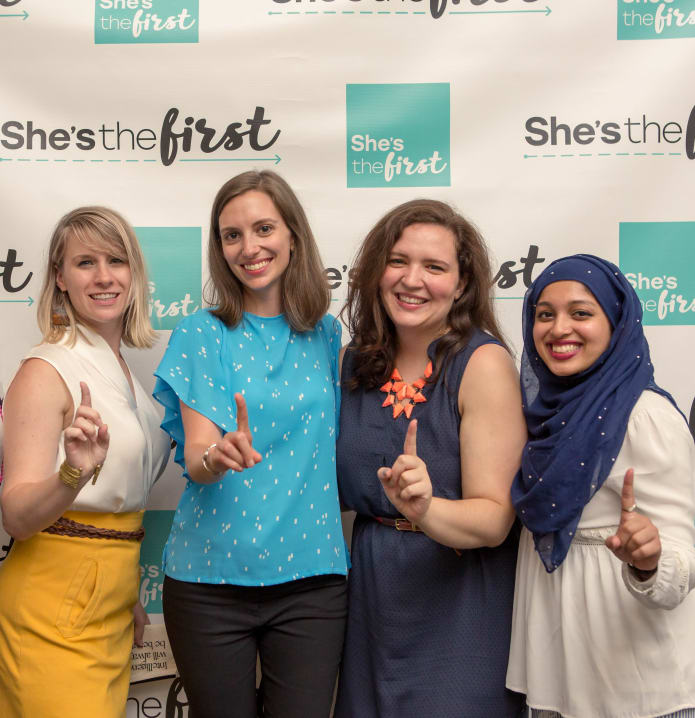 She's the First was founded in 2009 by co-executives Tammy Tibbetts and Christen Brandt. Together, they've built a vibrant community of volunteers and chapters that spans the globe.
#WithoutHermione in the Press



FAQ
Q. This fundraiser is being organized by the Harry Potter Alliance. Why are you donating 50% of the proceeds to She's the First?
A. After researching the best ways to support gender equity in education, it became clear to us that the most impactful thing we can do is raise money for organizations that work on this issue full time -- and She's the First is one of the best and most impactful organizations out there. We encourage all HPA members to check out She's the First's website and learn more about this incredible organization.
Q. Wait. If donating to She's the First is the best thing you can do for gender equity in education, why not just tell us to donate directly to She's the First?
A. Great question! This is the HPA's annual fundraiser, so a primary objective is to support our own programs -- which are designed to promote gender equity in other ways. For example, 88% of our chapter organizers are women, which means we are building and supporting a worldwide community of real-life Hermione Grangers and training them to become leaders in their own communities. Our community is also 5% transgender and 3% non-binary, and we incorporate an inclusive strategy into our work for gender equity.
Q. So you're saying I can support TWO great organizations with ONE donation?
A. Exactly! Though you can donate more than once if you're able. ;)
Q. Can I choose to allocate most or all of my donation to one organization?
A. Not through this fundraiser. Funds raised will be utilized to cover all costs related to perk production and distribution, and then the HPA will donate 50% of the remaining proceeds to She's the First.
Q: Are you legit?
A: We are too legit to quit! Read all about our financial transparency and check out our gold rating on Guidestar here.
Q: Is my donation tax deductible?
A: Yes - mostly! After donating, you should receive an email from FirstGiving confirming the tax-deductible status of your contribution. The tax-deductible portion of your contribution depends on the value of the perks you've received.
Example: You pay $40 for a t-shirt. The t-shirt has a fair market value of $22. When you buy your t-shirt, you know its value is less than your payment. To figure the tax-deductible amount of your contribution, subtract the value of the perk you receive ($22) from your total payment ($40). You can deduct $18 as a charitable contribution to the HPA in this example.
Q: Does international shipping cost extra?
A: Yes. International shipping rates continue to rise. We wish they'd stop! The additional shipping charge will be added to the cost of your perk when you select your location.
Q: I want to donate for one of the shirt perks. When will I give you my shirt size?
A: Indiegogo is the best and they now provide sizing options for all perk items! You'll be able to select your size (and other options, if applicable) when you purchase your perk.
Q. Is there a sizing chart for the t-shirts?
A. Yes! More information about the shirts can be found here for Unisex and here for Ladies Cut.
Q: I'm outside of the US and having trouble getting IndieGoGo to accept my donation. Help?
A: IndieGoGo only accepts international credit cards, not bank or debit cards. If you do not have a credit card and still wish to donate to our campaign and receive perks, email donate@thehpalliance.org and we'll work out a purchase separately from this site.
Q: I have a question that's not covered here.
A: Any additional questions should be directed to donate@thehpalliance.org.