White Night:

The Next Great Canadian Film
A collaborative passion project by the people of Toronto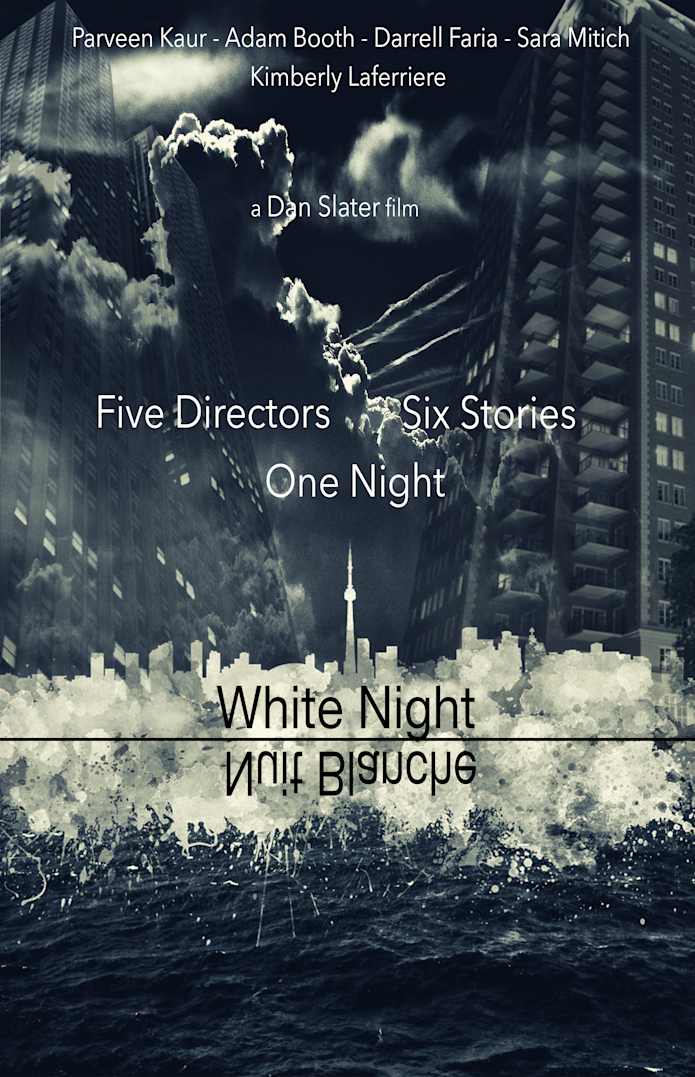 Set on the sleepless night of 
Nuit Blanche
, shot live on October 3rd 2015, 
White Night
 will follow five different stories of people in transition, told by five different directors.
6 Stories, 5 Directors, 1 sleepless night

We're inviting the community to not just witness, but be a part of the art.  A focal point of our film is a faux Nuite Blanche exhibit called "Me As I See It In Boxes".  The Rio de Janeiro favela of boxes, it will reach 25 feet high and 30 feet wide.  As people come through our exhibit we will invite them to write or draw on a box to be used as part of the structure, making them a part of the art, not just a viewer. Not only will they see art created before their eyes, but they can be a participant in a film being shot about it as we invite dozens of people inside the structure for the final scene of the movie.

Together, we can change the filmmaking landscape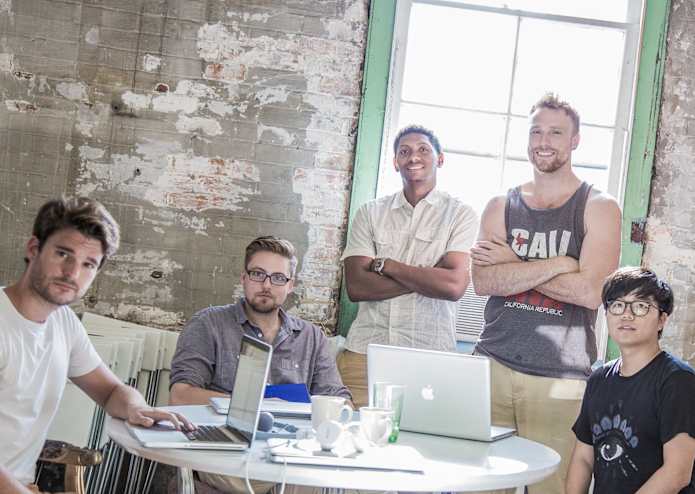 Be part of a Unique Live Art Project
The White Night project is an open invitation to lovers of creativity and collaboration.  It's the brainchild of three filmmakers telling Canadian stories, and featuring the city of Toronto itself as a character, on one of the most memorable nights of the year, Nuit Blanche.
"We're so excited to offer contributors the chance to livestream the film before it's released, to provide comments, suggestions and feedback which we'll include in the final cut of the film."
In addition to the films unique concept, the degree of direct collaboration with contributors makes White Night a new, unique, engaging and collaborative experience.
The international community comes together to make one great film.  The whole is greater than the sum of its parts.


3 reasons you should be a part of this groundbreaking film
We're making the next great Canadian film, telling Canadian stories, and featuring the city of Toronto itself as a character, on one of the most memorable nights of the year. The city will be flooded with people from all walks of life as they take in a shared experience of  artistic expression and exploration.
1) You're not just supporting one filmmaker.  Five different directors and production teams are coming together as a part of this project. This could be the film that launches not one or two but five Canadian directors' careers, empowering and enabling the next generation of Canadian filmmakers to tell their stories.
2) We're not just making a film. We're making the most interactive, audience participatory event that Nuit Blanche has ever seen, showcasing the magical night of Nuit Blanche and the City of Toronto for the world to see. 
3) It's not just supporting our film.  It's supporting art and the community.  We are creating an interactive art piece, heavy on community involvement that will not only live on as a film, but will create lasting memories that will stick with people long after Nuit Blanche and our filming is over.  
The Impact
The team has already contacted their network of art supporters  and collaborators. We've secured the majority of the financing through personal and private investments.
In order to make this event happen, we need to raise an additional $20000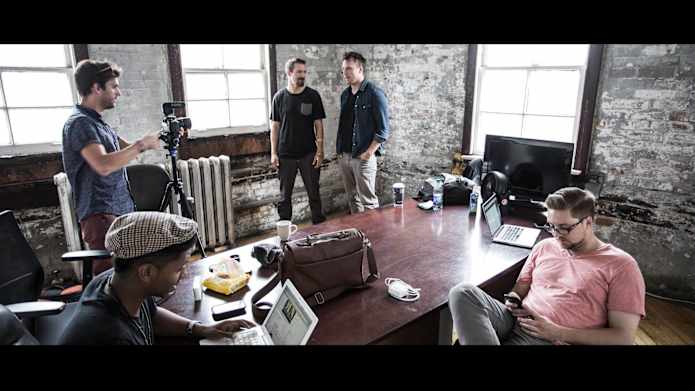 White Night will support the international art community that is Toronto,  Toronto is an incredibly creative place with artists from around the world. Just as Nuit Blanche is part of an international network of art events, the White Night project supports local and international art events and film projects by showcasing them as they occur.
Supporting the Arts Community Through Collaboration with Creative Partners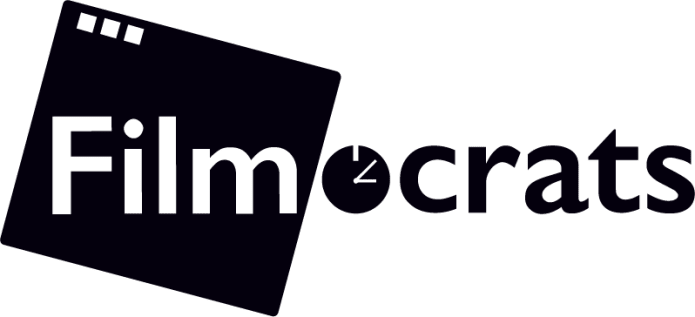 For the first time in IndieGoGo campaign history,  all contributors can have an intimate conversation with the filmmakers in real-time, inside a browser-based video player. We've partnered with
Filmocrats
, whose platform provides an
interactive feedback screening experience for our contributors. 
We will do several scheduled screenings through Filmocrats' platform to help make the feature film as much of a collaborative experience as possible! Pick a date and time that fits your schedule and our crew and casts will be in the virtual screening room with you to answer any questions. We'll also  conduct an offline private screening combined with the online screening. More details to come. Which leads us to your perks!
Be part of White Night as its unfolding right before your eyes. Be in the White Night.

By being part of the White Night installation, you can not only enable this unique 5-part concurrent play to occur in the city, you can be part of the project while it happens.

Perks: (see perks for extra details)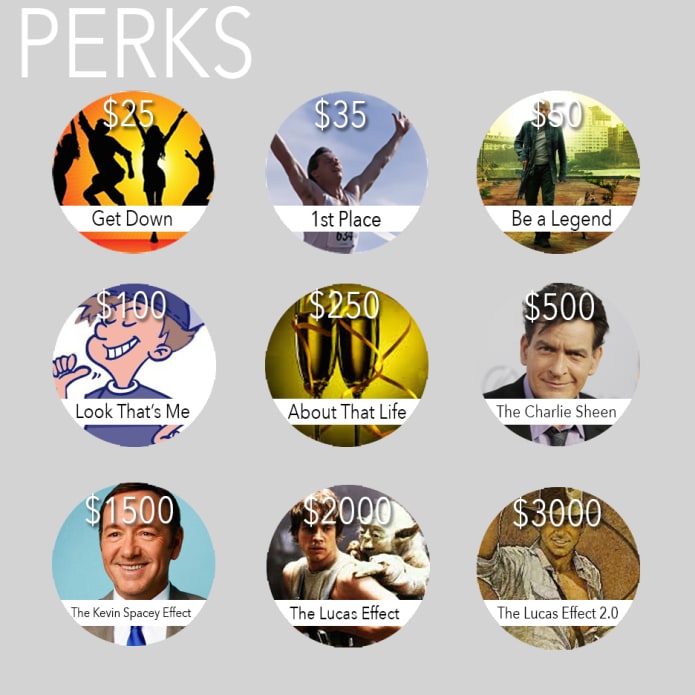 $25 - Get Down: Digital download and thank you credit
$35 - 1st Place:  Pre-screening, contribute to final cut of film, and more
$50 - Live Forever:  Set visit and drawing on live installation, and more
$100 - Look That's Me:  Meet & greet with cast, Amazing Wrap Party, and more
$250 - About That Life: Launch Party, meet & greet with cast and crew, and more
$500 - The Charlie Sheen: Executive screening, launch party and more
$1500 - Kevin Spacey Effect: Associate Producer, industry status, and more
$2000 - Lucas Effect: Co-Producer, top dog, executive screening, launch party, and more

$3000 - Lucas Effect 2.0: Executive Producer, you run things, top dog, executive screening, launch party, and more

Budget Breakdown
As mentioned, Multiname has already self-funded a considerable part of the budget. The remaining amount will help us complete the budget and distribute it in its entirety as follows:
Past Successes
Learning from some of the great filmmakers of our time the team was able to scale the ranks of the Toronto Film Industry and begin to produce their own projects. They placed among the Top 15 Canadian Filmmaker in the Cinecoup Film Accelerator Competition before removing themselves from the competition  to take their project Post-Apocalyptica in a different direction.
The team has developed and filmed more than a dozen projects together and have many more projects in the development stage. We're looking forward to continuing to grow and work with some of the great talent Toronto has to offer!
We're Excited to Create White Night with YOU
Multiname Productions and the White Night team is curated by three very talented, passionate and up and coming filmmakers: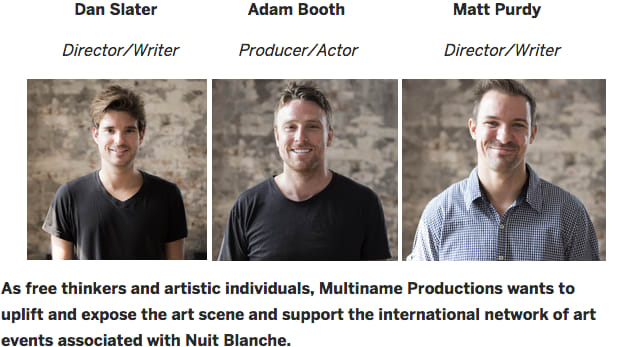 See us live at Nuit Blanche!
As our characters weave their way through various art installations, they are forced to tackle the issues of love, loss, aging and the ever important question; what is art?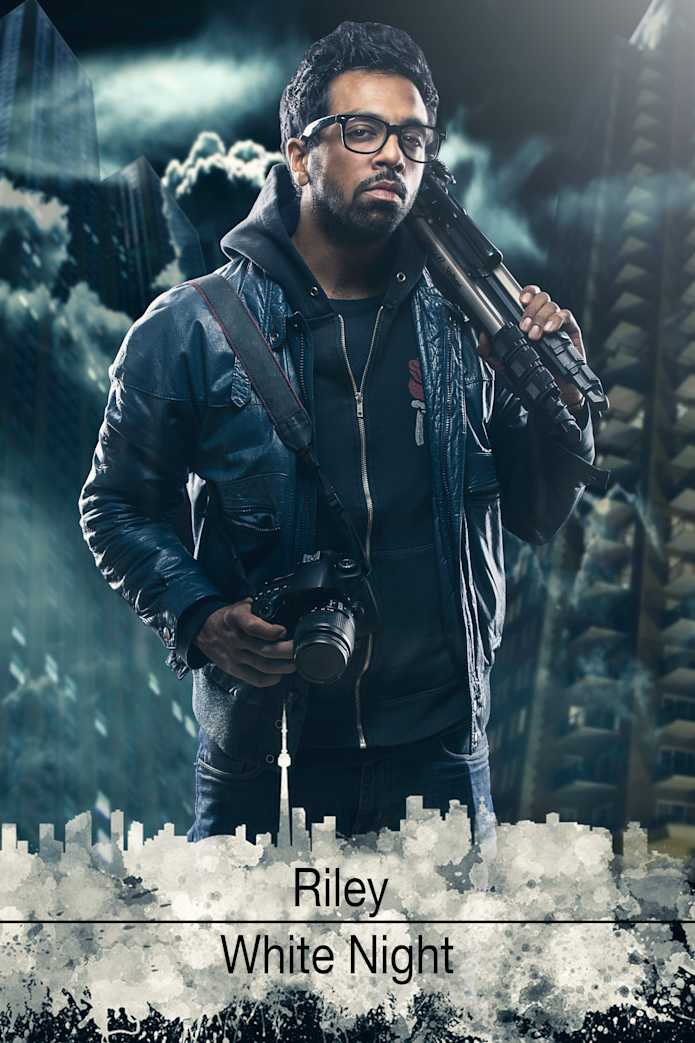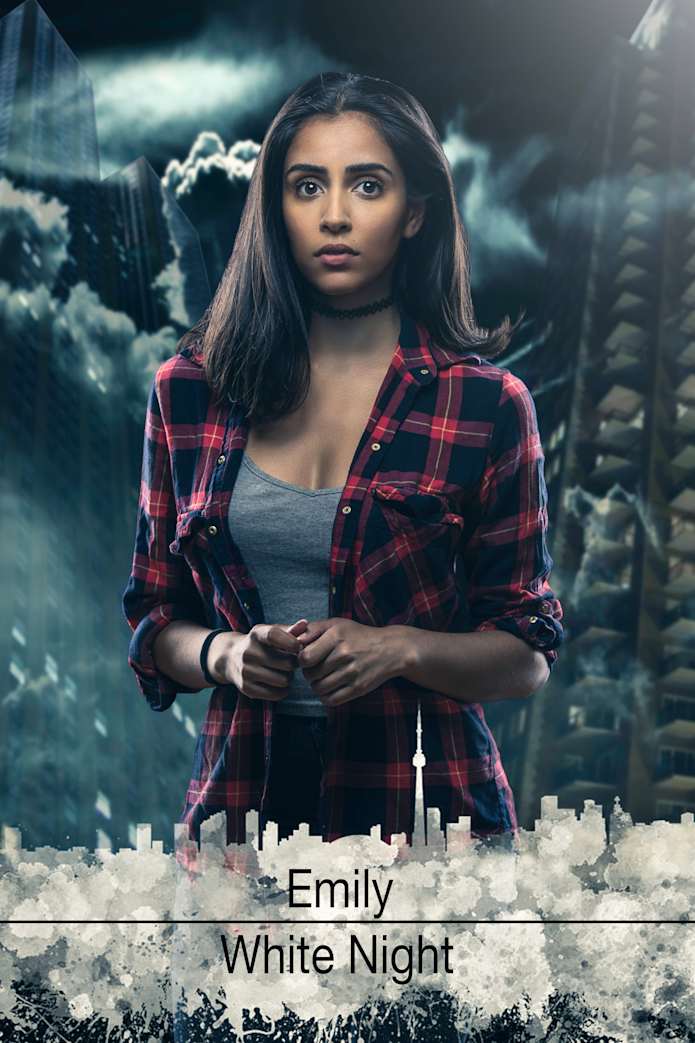 Look out for a new poster every week!
Cast

We've been fortunate enough to attach a cast of established and up and coming Canadian actors. The majority of our actors are series regulars on network TV.
                                                           Parveen Kaur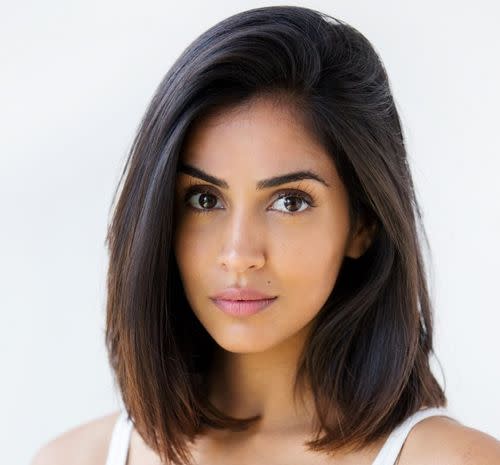 Parveen Kaur has recently enjoyed an incredible amount of success appearing in TV shows including The Girl Friend Experience, The Strain, Defiance and Saving Hope where she is a series regular. Parveen is the lead of White Night. 
                                                            Adam Booth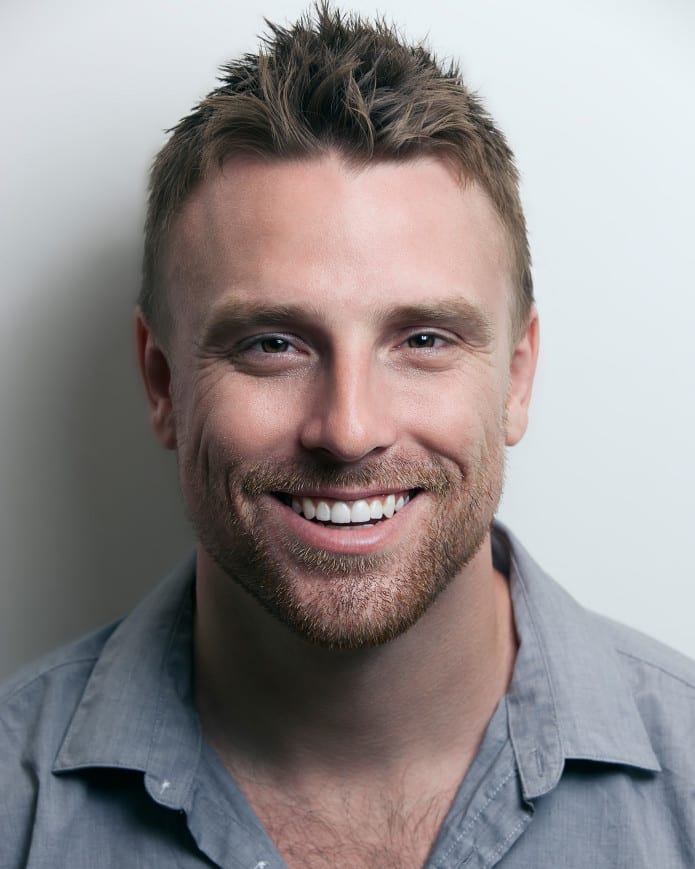 Adam Booth was born on December 27, 1983 in Toronto, Ontario, Canada as Christopher Adam Booth. He is an actor and producer, known for Project 2 (2011), Fear Pain and Hope (2012) and Beautiful Day (2010)
                                                            Darrell Faria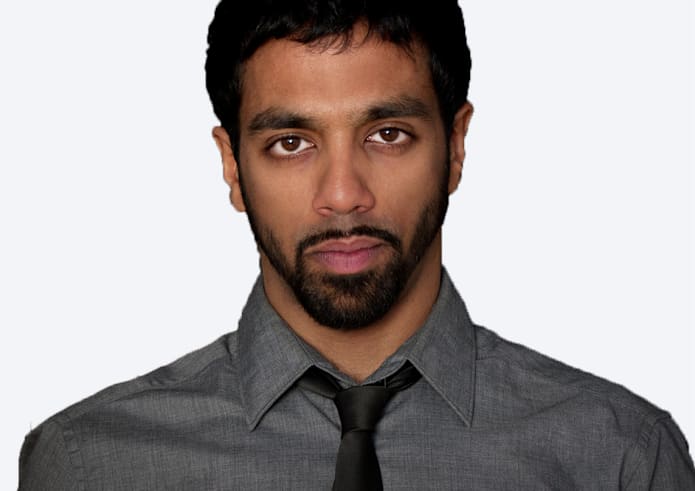 Darrell Faria is an assistant director and actor, known for The Shrine (2010), Long Branch(2011) and GravyTrain (2010).
                                                            Kim Laferriere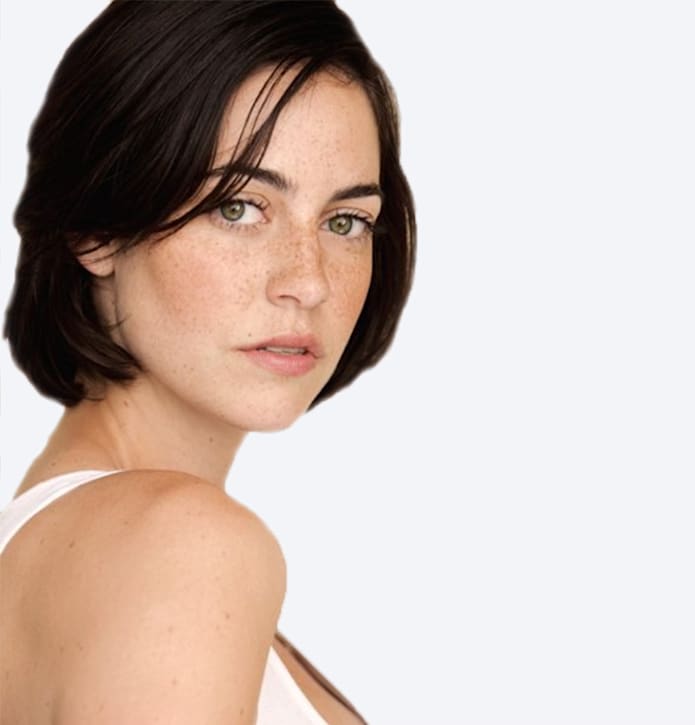 Kimberly Laferriere was born on November 3, 1982 in Montreal, Quebec, Canada. She is an actress and writer, known for Des milliers et des milliers d'années (2013), Beneath the River (2009) and Winter Lily (2000).

                                                            Sara Mitich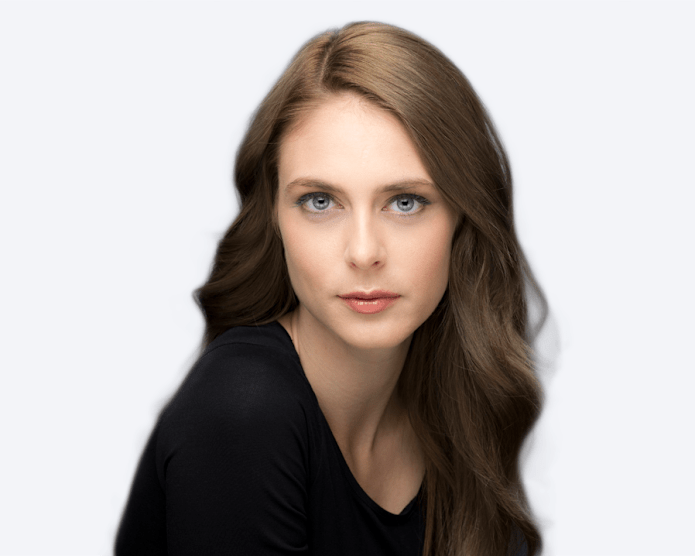 Sara is a graduate of the joint actor training program between University of Toronto and Sheridan College. Growing up at the National Ballet School of Canada, Sara has always had a connection with the arts. Since graduation, Sara has been a part of numerous Canadian and American Film and TV productions.
Share the project to support  the arts!
If you believe in supporting amazing arts events and projects that encorage collaboration, please share the project and let people know about this unique production.