Le VOODOO est la seule enceinte qui te permet de mettre du gros son de partout sans aucune contrainte!
La fête n'a plus de limite!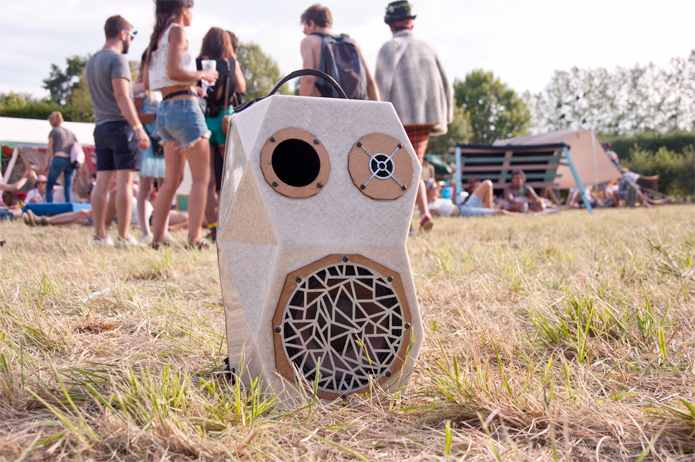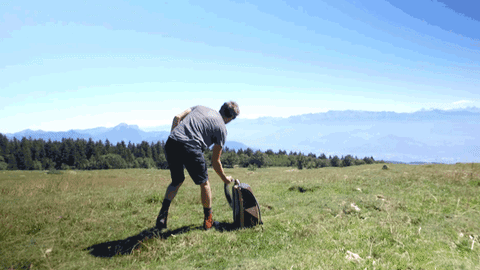 Le VOODOO est l'ultime enceinte portable de haute puissance et qualité pour écouter de la musique en tout lieu. Autonome, ultra-mobile et robuste, elle a été conçue pour une utilisation outdoor sans contrainte. De par sa composition en fibres de lin 100% made in France et son assemblage local le  VOODOO est éco-friendly.
Grâce à sa fonction sac à dos, vous pourrez amener le VOODOO partout.
La clarté et la profondeur sonore du VOODOO donne à tout environnement une couleur particulière et envoûte chaque tribu jusqu'à l'addiction.
Avec le VOODOO, vous pouvez maintenant écouter du bon son à l'occasion de n'importe quel événement.

IL EST L'HEURE DE FAIRE LA FÊTE !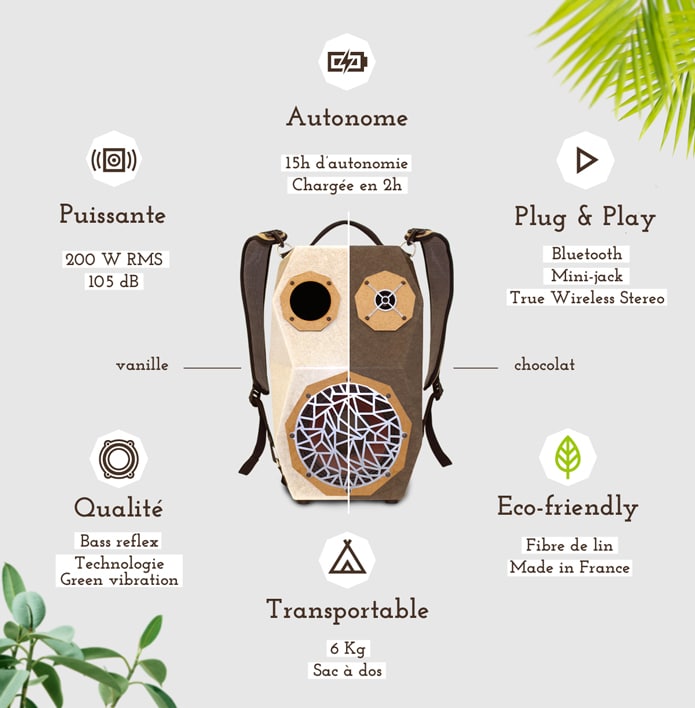 >> Le VOODOO en condition extérieure réelle: 5 ou 15 mètres et toujours aussi puissant! <<
Laissez-vous envoûter par le VOODOO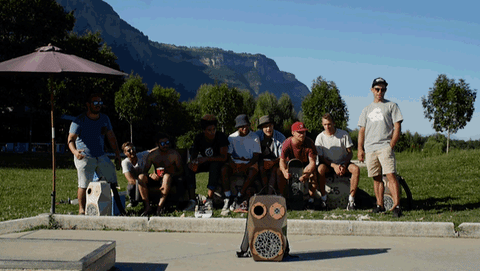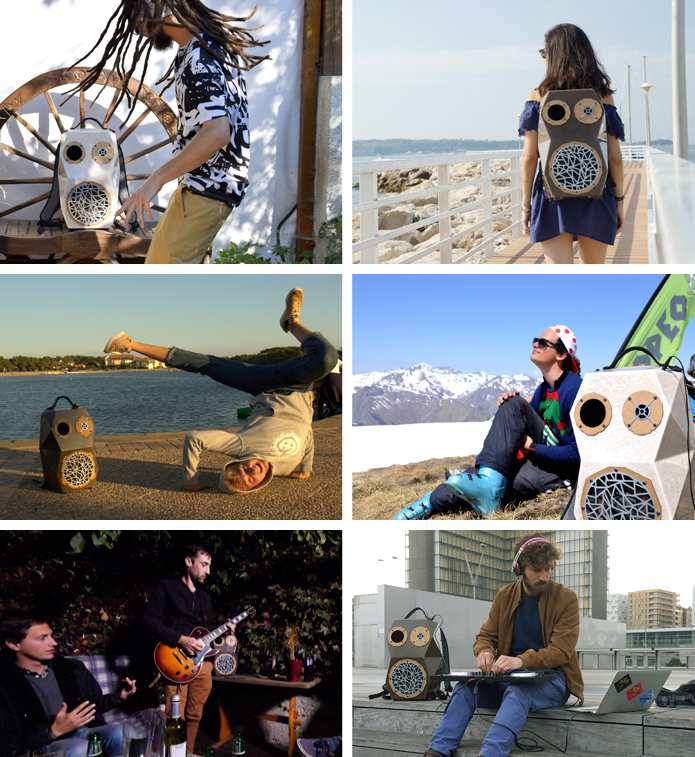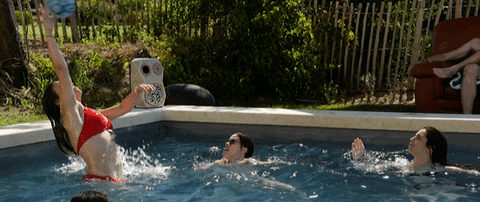 Nous voulons donner la possiblité à tous de vivre une expérience musicale unique et ce n'importe où.
Fêtards, musiciens, street-artists, danseurs, riders, amoureux de la nature, nous rassemblons toutes les tribus qui sont animées par les mêmes valeurs de partage, de musique et de convivialité.
Notre but est de permettre à tous de recréer et de capter toutes les couleurs et les émotions de la musique, sans aucune contrainte.
Testé et approuvé !


" Un combo parfait pour mon utilisation pro et largement puissant pour la foule durant mes shows ! "


" Enfin une enceinte bluetooth capable de reproduire naturellement les basses fréquences ! "


" J'ai été vraiment surpris quand je mixais : 200 W RMS réels et  10h minimum à un volume soutenu! "


" Parfaite pour les sessions street de spot en spot ou en skatepark extérieur ! "
Ils parlent du VOODOO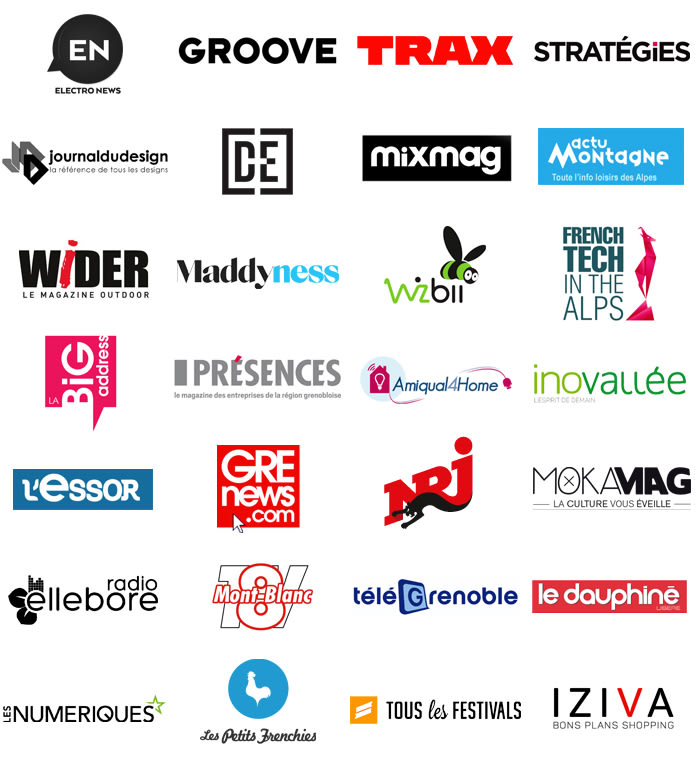 Le VOODOO, un mix entre technologie et Design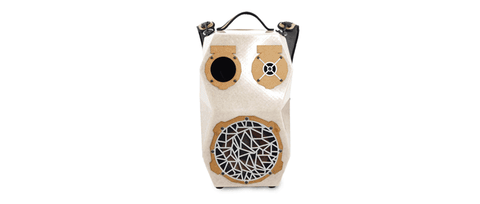 Design, fabriquation et qualité française... le meilleur combo pour la meilleure des enceintes!!
 
Puissante et jamais fatiguée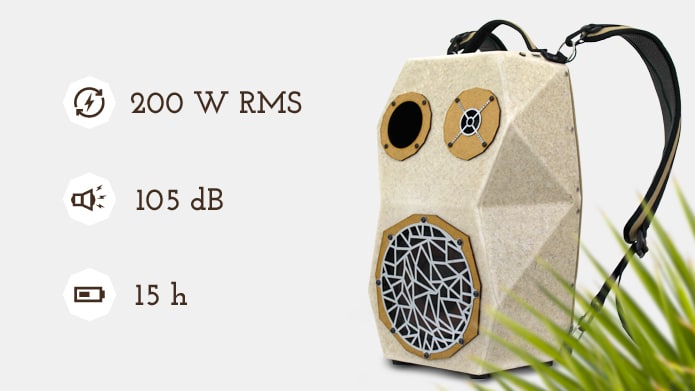 L'enceinte VOODOO associe un amplificateur 200 W RMS basse consommation, une batterie dernière génération, un haut parleur 8'' medium basse et un tweeter à dôme en soie.
Elle dispose d'une connexion Bluetooth et d'un mini câble jack. Son autonomie est de 15h grâce à sa batterie toute nouvelle génération. Enfin, elle est hyper légère.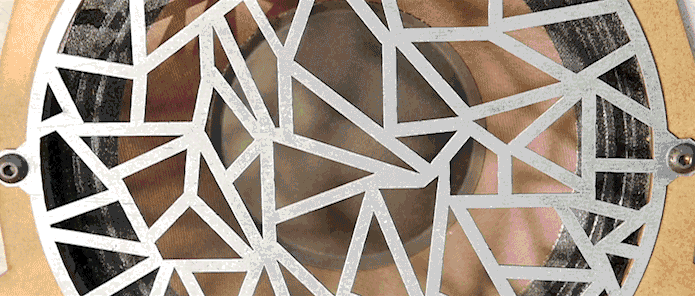 Bonnes ondes et vibrations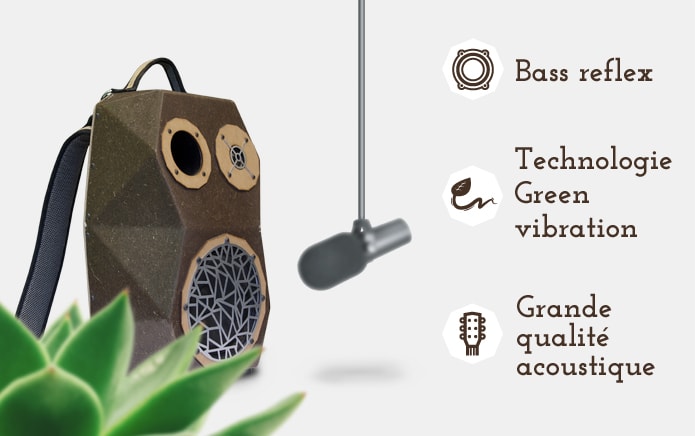 La technologie GREEN VIBRATION® de PEOPEO combine le modèle Bass Reflex et la fibre de lin offrant un rendu acoustique unique : de la profondeur dans les basses et de la clarté sonore !
En plus de son acoustique, son innovation électronique assure au VOODOO une stabilité de son signal audio et permet ainsi une reproduction ultra-fidèle de la musique afin d'en capter toutes ses couleurs et ses émotions.
 
Parlons qualité !
Et voilà une vidéo pour faire le point sur la technologie et surtout démontrer la qualité de l'enceinte ;-)
Stylée et pratique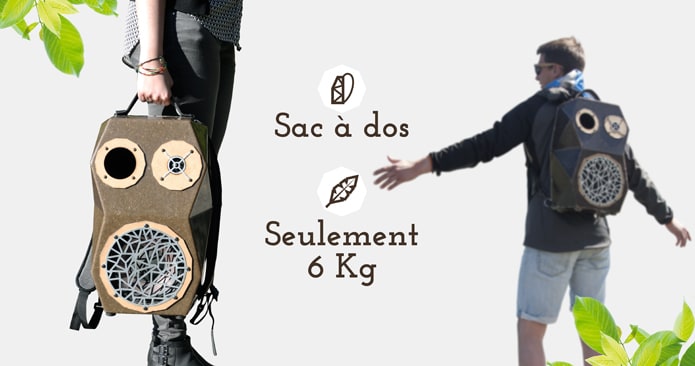 L'enceinte VOODOO a été pensée pour une mobilité sans limite en utilisant la fibre de lin pour sa légèreté et sa robustesse, ainsi qu'en intégrant la fonction sac à dos ergonomique. L'enceinte VOODOO peut être transportée facilement puisqu'elle pèse seulement 6 kilos.
Plug and play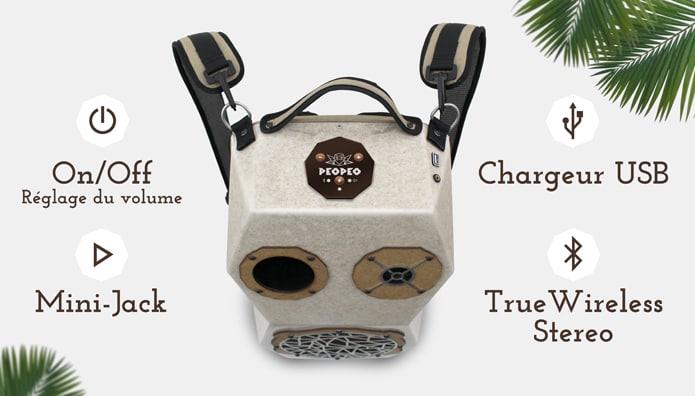 Et si tu pouvais connecter deux enceintes Bluetooth pour faire de la stéréo?
C'est maintenant possible grâce à la technology Bluetooth "True Wireless Stereo" (TWS). Cela permet de connecter, sans fils, deux VOODOOs et de recréer un système hi-fi stéréo sur batterie!!
Hyper facile : Vous avez juste à brancher votre téléphone mobile ou votre ordinateur et profiter de la musique !
Nous aimons la nature et nos voisins ;)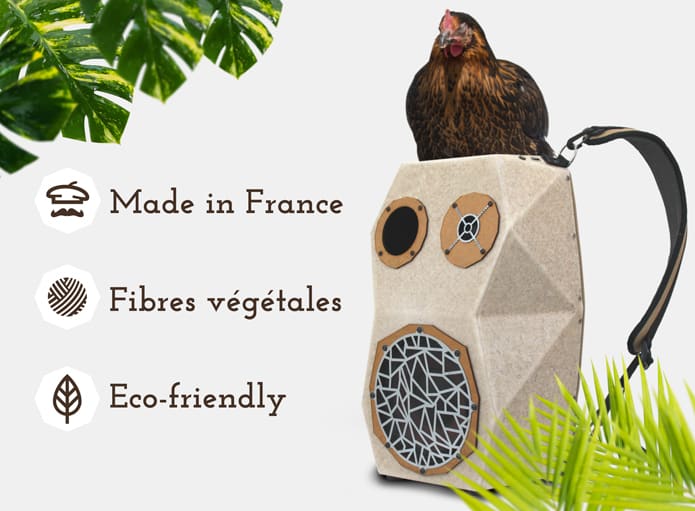 La fabrication de l'enceinte VOODOO en fibres végétales 100% Made in France est en total accord avec la dynamique de PEOPEO : le respect de l'environnement.
Le lin utilisé est certifié EUROPEAN FLAX®.  « C'est la première enceinte qui combine puissance sonore, autonomie et mobilité, de façon complète ». Fred Giraud, directeur et responsable R&D PEOPEO.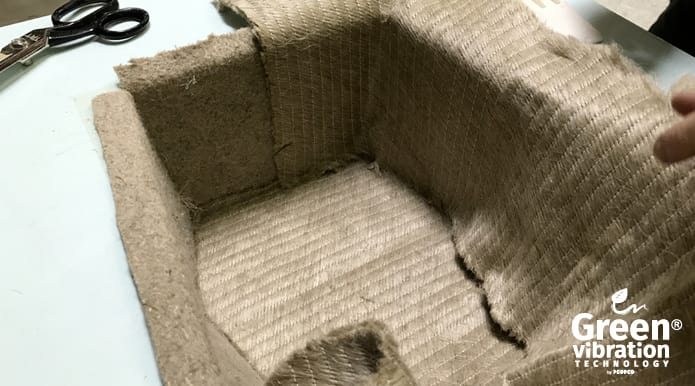 Caractéristiques techniques


Battle time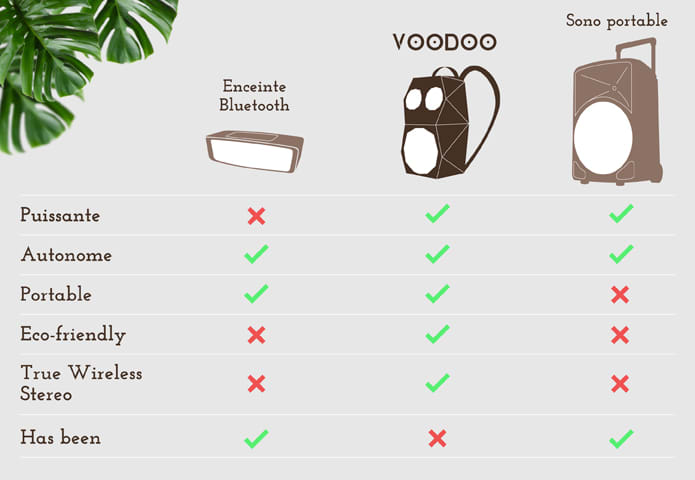 Comment acheter mon enceinte voodoo ? clique ici pour voir la procédure
 
Les options du VOODOO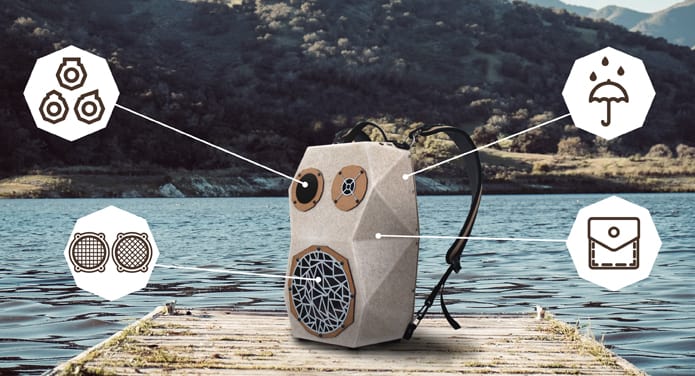 Bonnes nouvelles ! Plus la campagne est réussie, plus le VOODOO aura de nouvelles fonctionnalités pour répondre à tous vos besoins : les stretchgoals !
Comment ça marche ? Les stretchgoals  se débloqueront au courant de la campagne quand elle atteindra des niveaux donnés, ce qui signifie que plus le niveau de la campagne sera élevé, plus les il y aura de stretchgoals diponibles !!
Vous ne pouvez pas attendre pour découvrir la prochaine étape ? Partagez notre campagne avec vos amis pour faire augmenter le montant de celle-ci et débloquer de nouveaux stretchgoals!
Quoi qu'il en soit, dès le début PEOPEO veut répondre à vos attentes: vous pourrez choisir la couleur de votre enceinte.
Votre VOODOO sera unique, nous le promettons !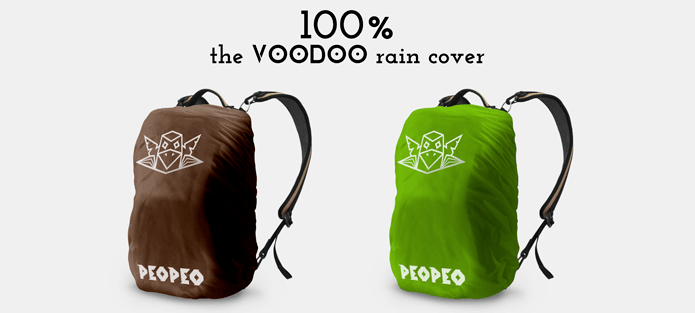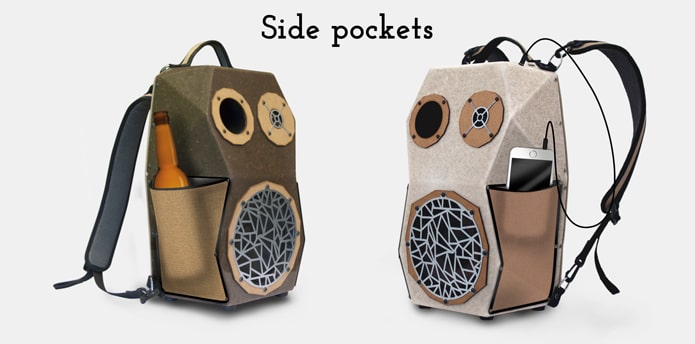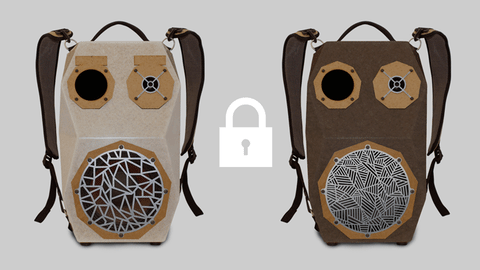 Le VOODOO arrive bientôt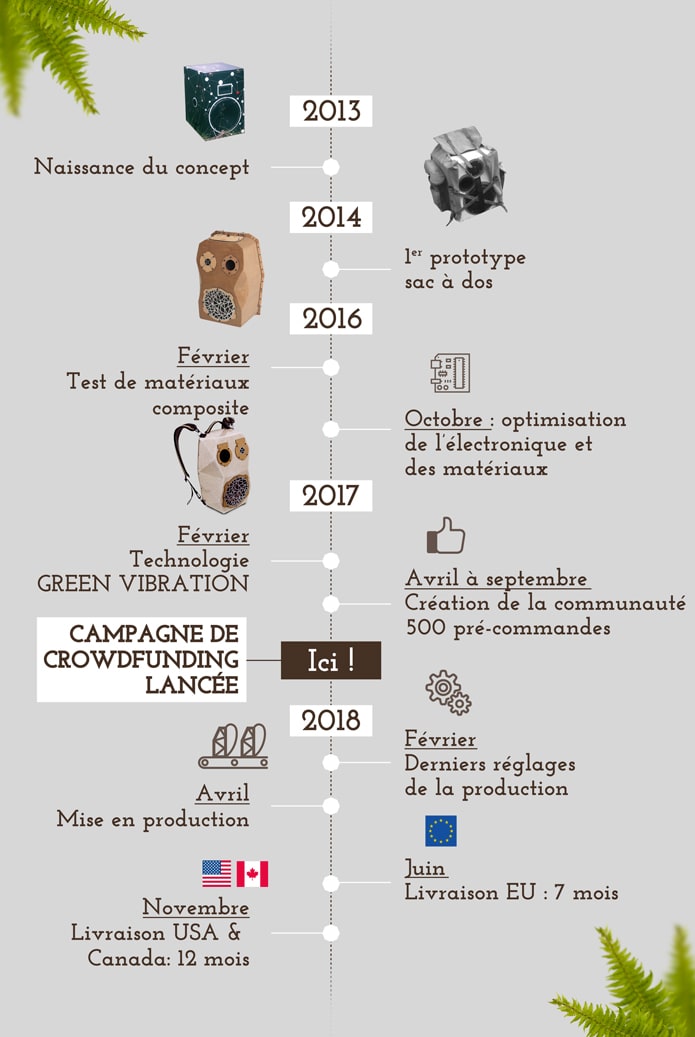 La team PEOPEO

PEOPEO est le résultat d'un mélange de passions et de valeurs que nous souhaitons transmettre et partager : outdoor, musique, aventure et liberté.
Officiellement créé en avril 2017, c'est à partir de 2015 que nous avons commencé à travailler sur le projet.
Nous voulons offrir une réelle valeur ajoutée esthétique aux utilisateurs du VOODOO  ainsi qu'une expérience sonore unique.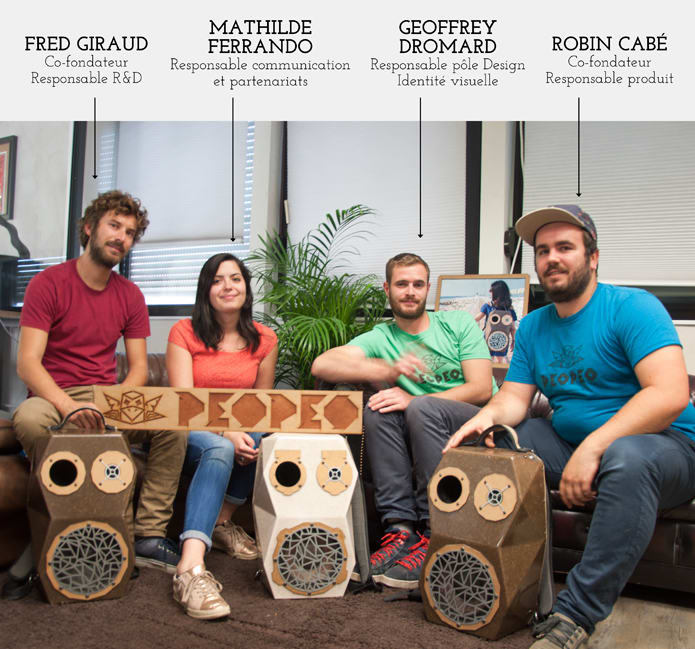 Unis comme une tribu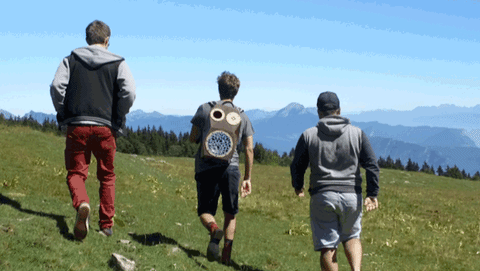 Pourquoi votre soutien est-il essentiel au projet?
Grâce à vous, nous pourrons industrialiser l'enceinte et donner vie au VOODOO de partout! En soutenant PEOPEO, vous participez à cette aventure et vous contribuez au développement du projet sur plusieurs années.
Notre objectif est d'offrir une expérience musicale aux personnes qui aiment le son puissant et de qualité.
Cette campagne signifie que nous pouvons développer le VOODOO partout et rassembler toutes les tribus américaines et européennes. En d'autres termes, la musique n'aura plus de limites.
Vous êtes un membre important dans cette aventure. Seulement avec vous le VOODOO peut devenir vivant.
Rendez cela possible ... SUPPORTEZ NOTRE PROJET COMME UN VOODOO !

Et parce que chaque aide est précieuse, n'hésitez pas à partager cette page et nos réseaux sociaux.
Le VOODOO veut être entendu, et toutes les tribus doivent savoir ce qu'il se passe !
 
Ils nous soutiennent déjà


La fête ne fait que commencer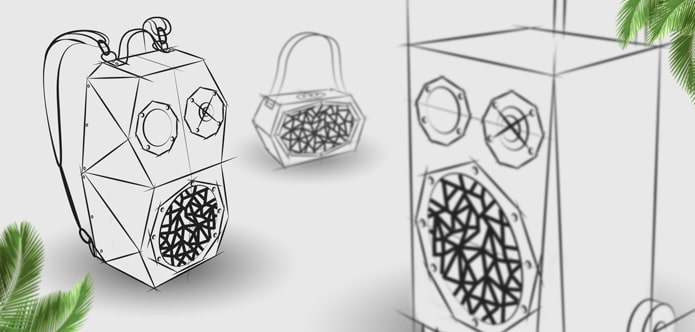 Le VOODOO n'est qu'un premier pas pour PEOPEO !
Une fois que PEOPEO aura livré tous les VOODOO et fera danser tout le monde autour du monde, il y aura de nouvelles choses à venir !
Nous souhaitons élargir la gamme et créer une véritable tribu de l'enceinte VOODOO.
Des enceintes plus grandes, plus petites, plus légères, plus bruyantes, professionnelles ... prendront vie avec l'identité PEOPEO qui signifie: qualité, design et facilité d'utilisation !
Grâce à cette campagne, nous disons au monde ce qu'il doit se tenir prêt pour les choses folles à venir !
FAQ sur le VOODOO

Quels types d'appareil sont compatibles ?
Toutes les sources audio quel que soit l'outil. Le VOODOO dispose d'une entrée Bluetooth pour tous les appareils équipés (téléphone, ordinateurs, tablettes) et également une entrée mini jack pour des connections filaires.
Est-ce que je peux utiliser le VOODOO chez moi, branché sur le secteur ?
Bien sûr, c'est comme ton ordinateur portable! Tu peux l'utiliser branché, en charge et bien sûr sur batterie.
Combien de temps le VOODOO se met-il à se recharger ?
De 0% à 100% il lui faudra 2h30.
15h d'autonomie en moyenne OK, mais ça veut dire combien à volume max ?
Effectivement à pleine puissance la consommation est un peu plus importante. Tu auras néanmoins 12H à fond !
Est-ce que le VOODOO résiste au froid ?
Au froid comme au chaud, Le VOODOO est costaud (-15°c / 50°c) !
Est-ce que je peux me baigner avec le VOODOO ?
Faut pas pousser mémé dans les orties ! Le VOODOO est splash proof, il résiste à la pluie, aux éclaboussures de bière… mais ne résistera pas à une immersion complète. On évitera également la machine à laver ;–)
Vaut-il mieux stocker le VOODOO chargé ou complètement déchargé ?
Nous conseillons de le stocker complètement chargé pour allonger la durée de vie de sa batterie.
Le VOODOO est-il sous garantie ?
Nous offrons une garantie de deux ans à partir de la date de réception.
Pouvez-vous en dire plus sur les prix américains par rapport aux prix européens ?
Le VOODOO doit voyager loin quand il va aux USA ou au CANADA ! Les frais de port, les restrictions légales et les certifications ne sont pas les mêmes, tout cela coûte beaucoup à PEOPEO. C'est pourquoi il est plus coûteux de faire voyager le VOODOO sur le continent américain que sur le continent européen !
De quelle couleur sont les sous-vêtements du designer ?
Rose.

Si vous avez  d'autres questions, n'hésitez pas à nous contacter sur support@peopeo.io
Comment acheter mon enceinte voodoo ? clique ici pour voir la procédure

VOODOO: The Ultimate Portable Boombox

The VOODOO is the only speaker allowing you to play loud music wherever you want without any constraint.
Make each place a party!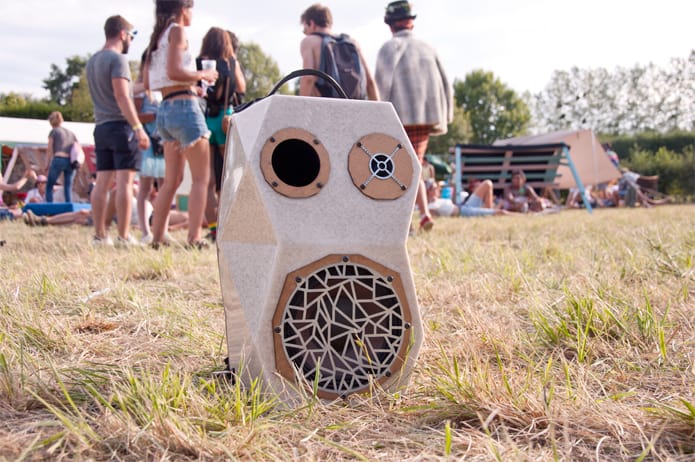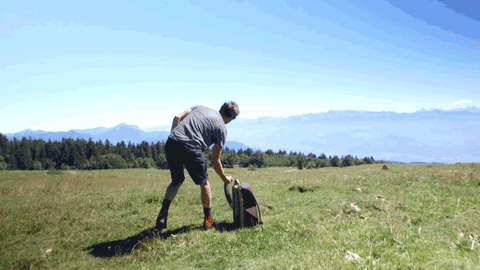 The VOODOO is the ultimate portable loud and high-quality speaker for listening to music anywhere.  Battery-powered, ultra-mobile and robust, it has been designed for outdoor use without constraint.  Made in France from vegetable fibers and with local assembly, the VOODOO is eco-friendly.  Thanks to its backpack function, the VOODOO will come with you everywhere.
Its clarity and sound depth give every environment a particular colour and bewitch each tribe until addiction.
Now, with the VOODOO, you can enjoy and listen powerful music in any kind of festive experience.

IT'S TIME TO PARTY LIKE A VOODOO!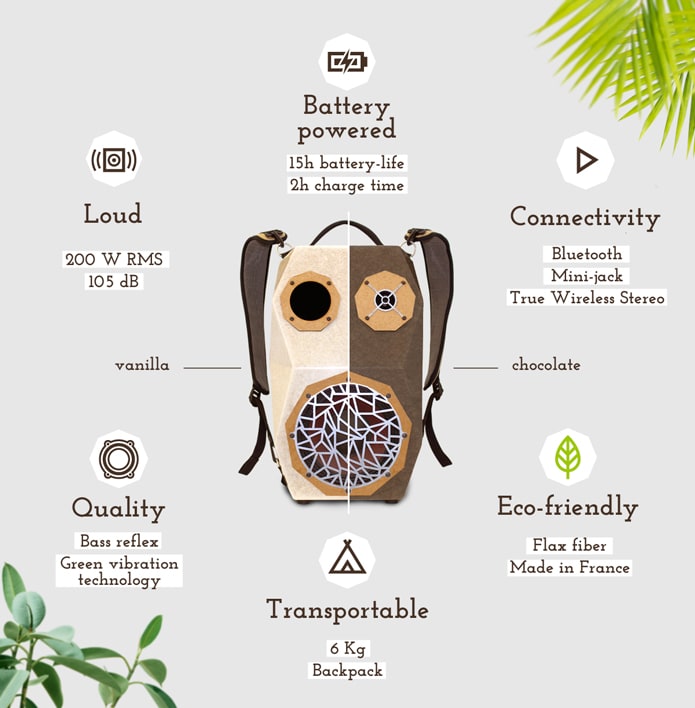 >> The VOODOO in real outdoor condition: 5 or 15 meters and still so loud! <<
Let's get enthralled with the VOODOO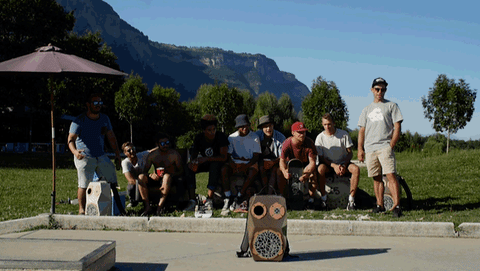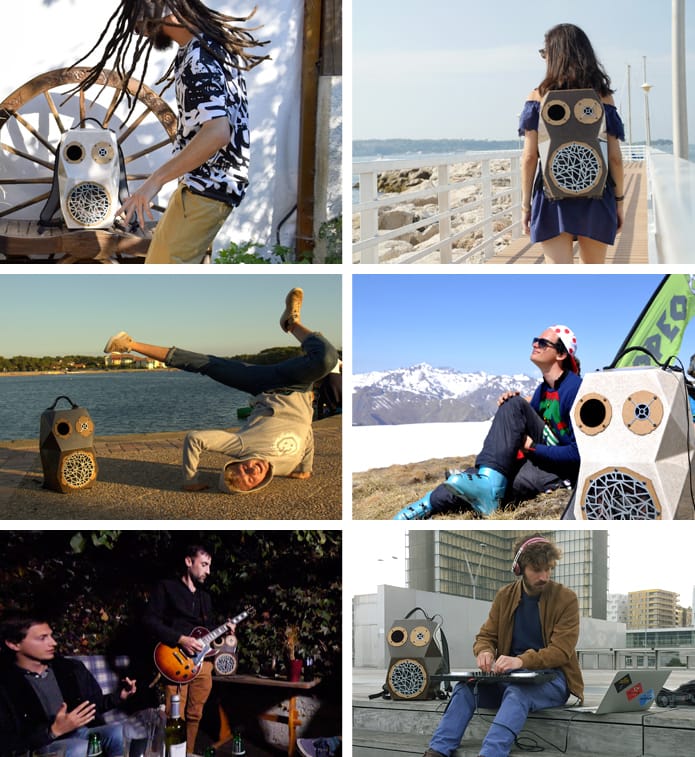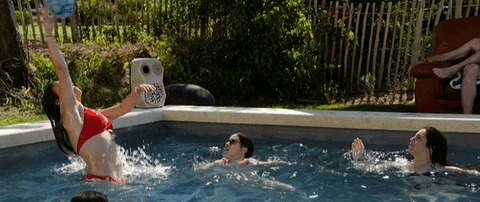 We want to give a musical experience to everyone, everywhere!
Partygoers, musicians, street-artists, dancers, riders, nature and wild lovers, we gather all tribes that are motivated by sharing, music, and friendliness.
Our vision is to allow anyone to recreate and capture all colors and emotion of music in any kind of situation, without limitation.
 
The VOODOO addicts


"Perfect combo for my pro uses and powerful enough for the crowd during the shows!"


"Finally a Bluetooth speaker capable of reproducing natural bass ! "

"When I was mixing I was really suprised: real 200 watts and 10 hours minimum at pretty high power !"


"Perfect for street sessions from spot to spot, or outdoor skatepark!"
They talk about the VOODOO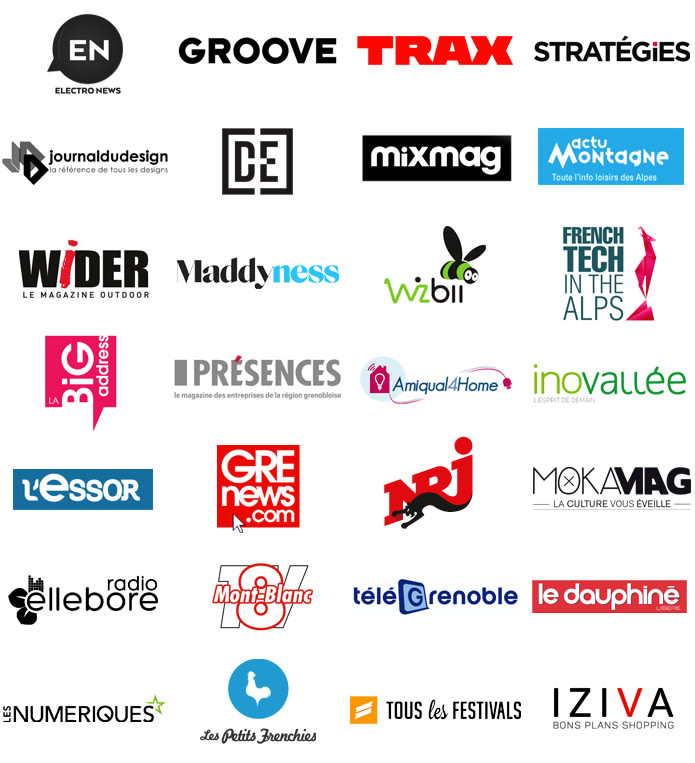 The VOODOO, a mix between technology and Design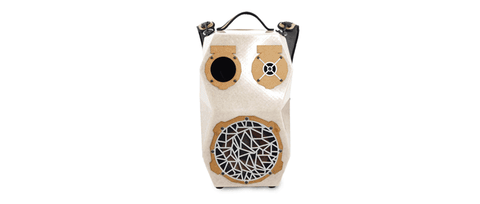 Design, manufacture and French quality...a good combo for a good product !!
Loud and never tired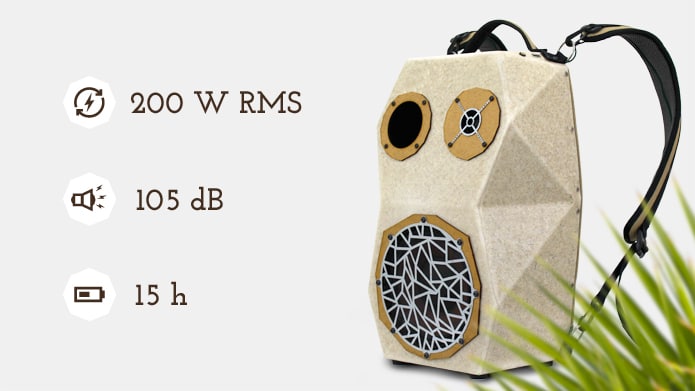 The VOODOO is impressively powerful! It has 200 W RMS of power and 105 DBs out of a high-performance amplifier with robust audio components.  It has Bluetooth and wired connection, 15 h battery-life thanks to its new generation battery, and it's super lightweight.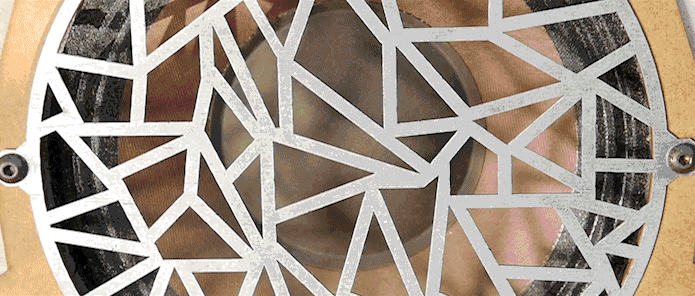 Good vibes and vibrations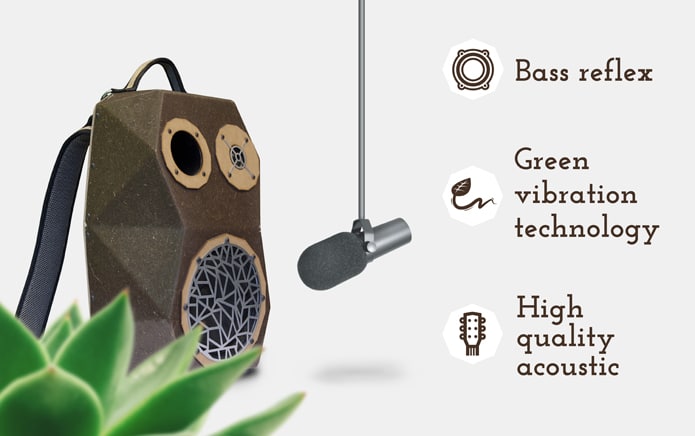 The GREEN VIBRATION® technology from PEOPEO combining a Bass Reflex model and flax fibers provides unique acoustic rendering; depth in bass and clarity in sound!
In addition to its acoustics, the electronic innovation gives the VOODOO speaker a stability of audio signal for highly accurate music reproduction in order to capture all of its emotions.

Let's talk about quality
Here is a technical review of the VOODOO speaker to explain how we maintain high quality, even by reducing weight. Let's talk about this speaker, technology and listen some music :)
Groovy and handy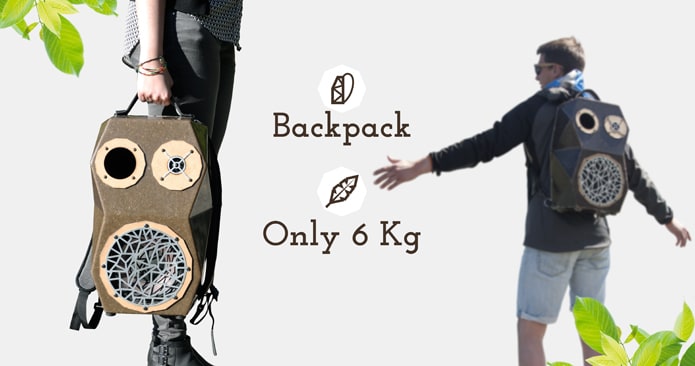 The VOODOO speaker has been designed for limitless mobility by using flax fiber for its weightlessness and strength.  As it is a nomad speaker, it has backpack integration to make carrying simple and limitless.  Ergonomic, the speaker only weighs 6kg.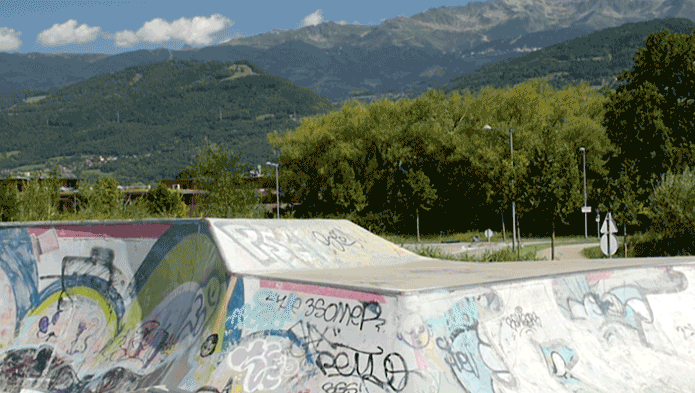 Connectivity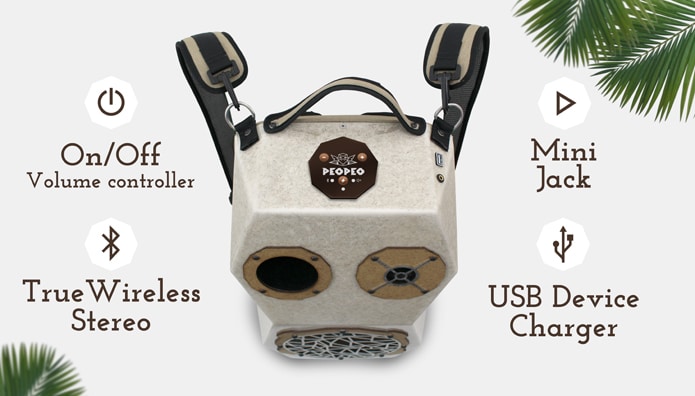 What if I could have a wireless stereo with two Bluetooth speaker.. ?
It's now possible thanks to the "True Wireless Stereo" Bluetooth technology (TWS). You will be able to connect two VOODOO speakers and create a proper battery powered stereo hi-fi sound system!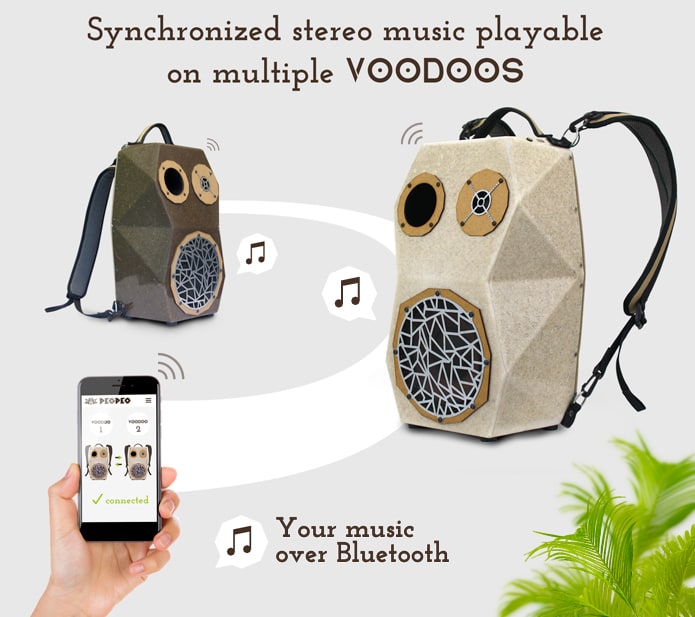 Easy-peasy: You just have to plug your mobile or computer and enjoy the music!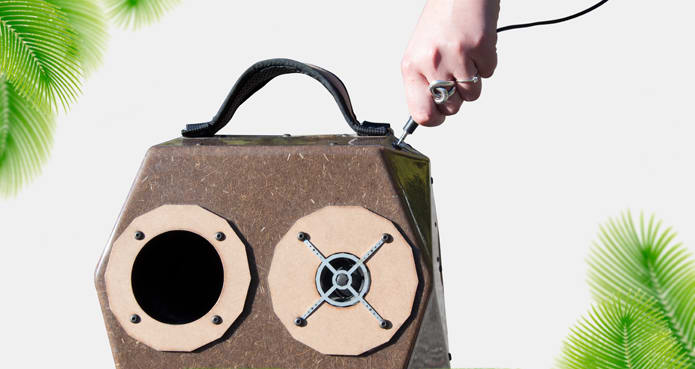 We love nature and our neighbours ;)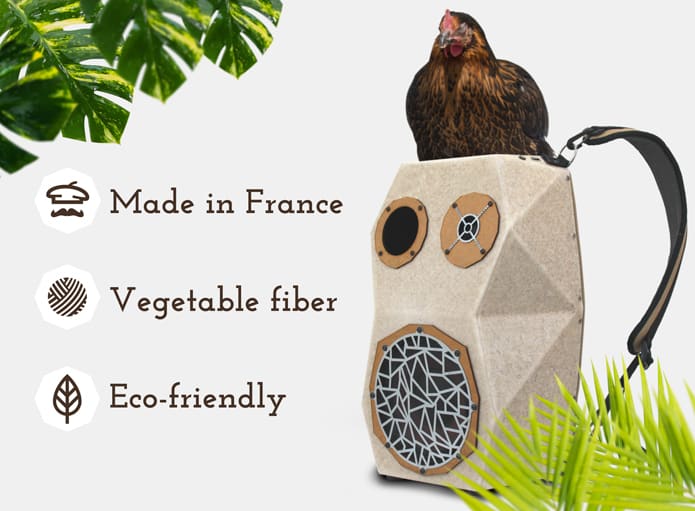 The manufacture of the speaker is made of 100% French vegetable fibers.  The flax used is EUROPEAN FLAX® certified.
The team critically assessed the provenance of the components and all products are assembled locally.
The conception of VOODOO is in total harmony with the dynamics of PEOPEO: respect the environment."It's the first speaker that combines efficient sound power, autonomy, and mobility" Fred Giraud, PEOPEO Director.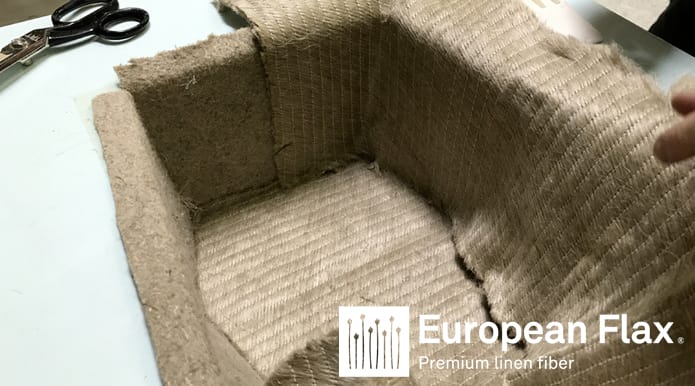 Technical specifications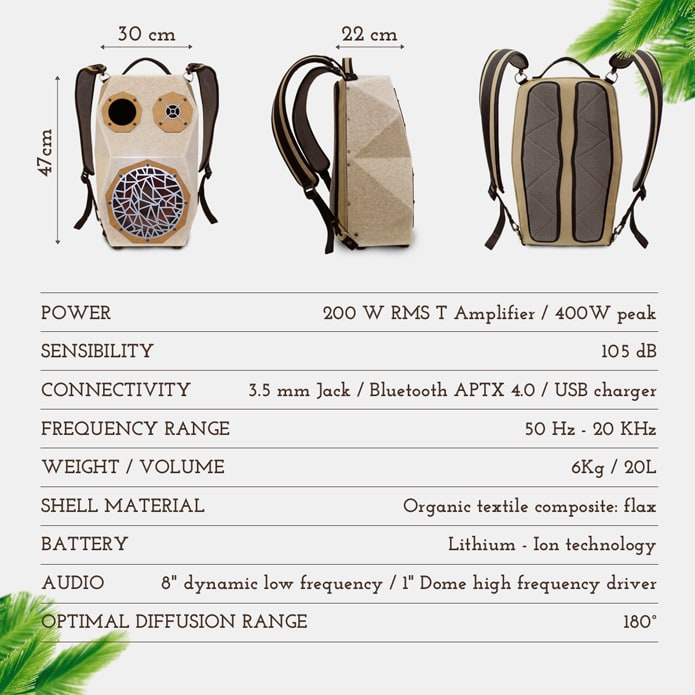 Battle time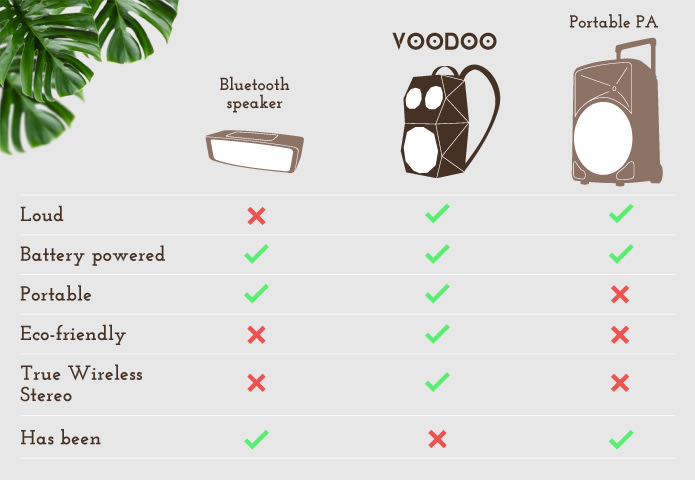 The VOODOO's features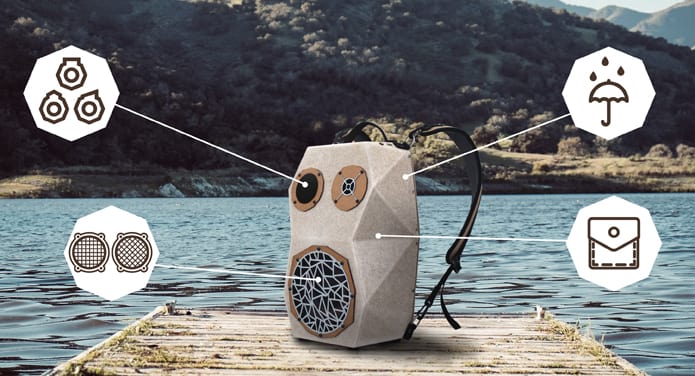 Good news! the more the campaign is successful, the more the VOODOO will have new features to meet all your needs.
How does it work? Stretch goals will be unlocked once the campaign reaches given levels, that means the higher the level of the campaign, the more stretch goals there will be!!
Can't wait to discover the next step?  Share our campaign with your friends and make the campaign amount grow to unlock new stretch goals!!
Anyway, from the beginning PEOPEO  wants to meet your expectations:  you will be able to choose the colour of your speaker.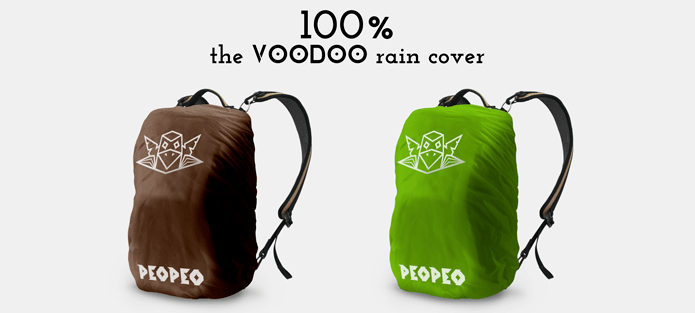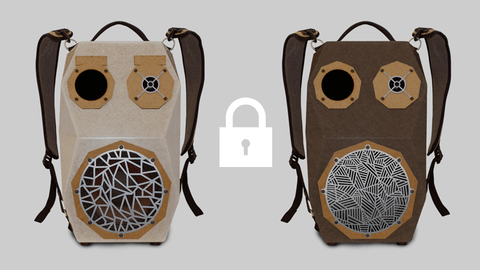 The VOODOO is coming soon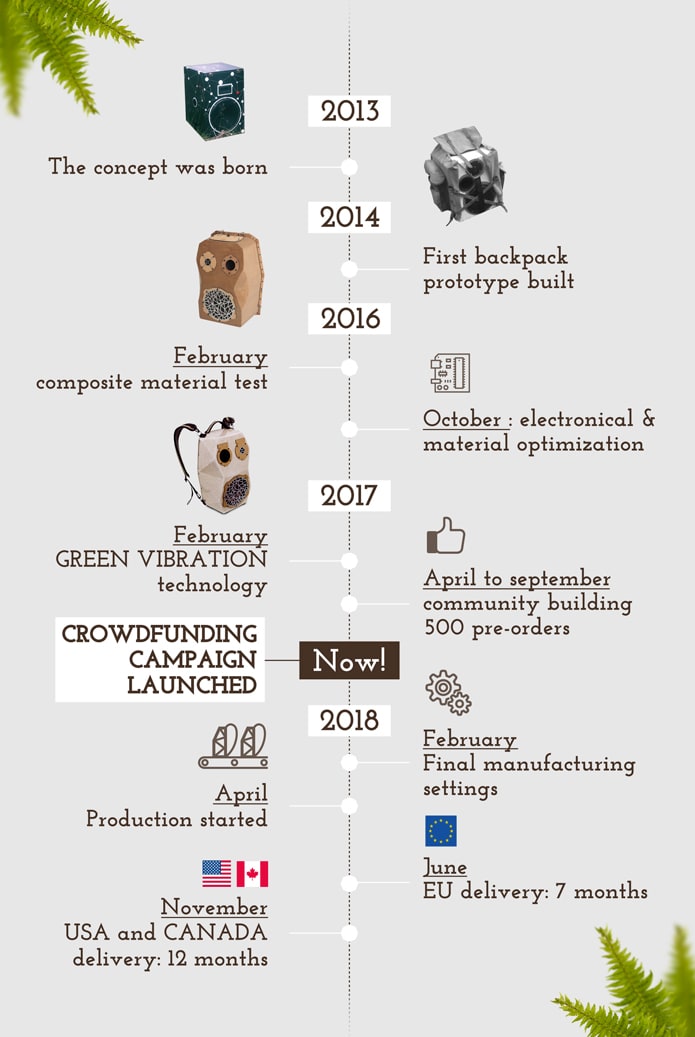 At the end of the campaign, we commit to delivering your VOODOO, in Europe in the next 6 months. Moreover, the VOODOO will be delivered to the United States and Canada in the next 12 months.
PEOPEO TEAM

PEOPEO is the result of a mixture of common passions and values that we wish to transmit and share: outdoor, music, adventure and freedom.
Officially launched in April 2017, PEOPEO has worked on this product since 2015.
We want to offer an aesthetic added value to the VOODOO users and a real sound experience.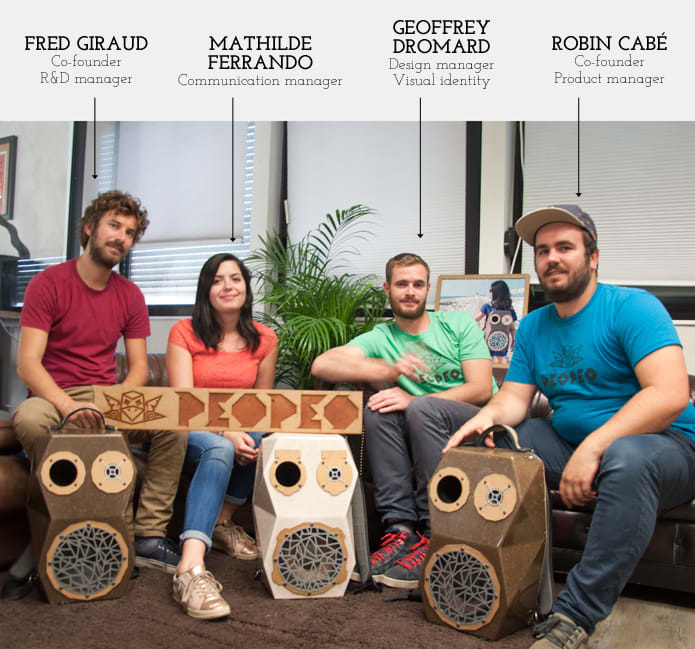 United as a tribe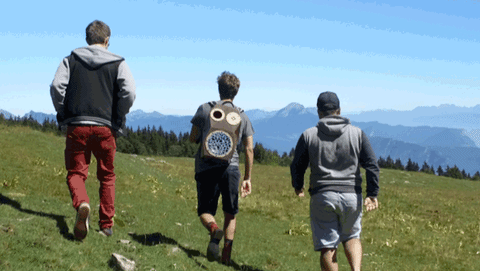 Why your support is essential for the project?
Thanks to you, we will be able to industrialise the speaker and to give life to the VOODOO everywhere ! By supporting PEOPEO, you are part of this adventure and  you are helping the project to be developed over many years.
Our goal is to offer a musical experience to people who love powerful and quality sound.
This campaign means we can develop the VOODOO everywhere and gather all American and European tribes.  In other words, music will no longer have limits.
You are an important member in this adventure.  Only with you the  VOODOO can come alive.
MAKE IT HAPPEN... SUPPORT OUR PROJECT LIKE A VOODOO!
And because every bit of help is precious, don't hesitate to share this page and our social networks.
The VOODOO wants to be heard, and all tribes have to know what is going on!
They already support us


The party is just beginning

The VOODOO is just a first step for PEOPEO!
Once PEOPEO will have delivered all the VOODOOs and will make everyone dance around the world, there will be new things coming!
We have a desire to extend the range and create a real tribe of VOODOO speakers.
Bigger, smaller, lighter, louder, professional… speakers will come to life with the PEOPEO identity which means: quality, design and ease of use!
Through this campaign, we are telling the world what we do and everyone has to be ready for crazy things to come!!
FAQ about the VOODOO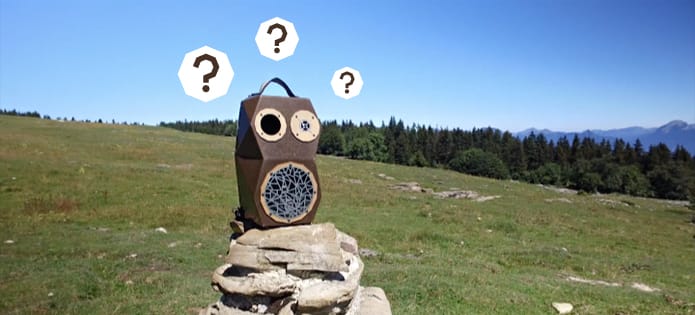 What type of devices are compatible?
All audio sources regardless of the tool.  The VOODOO has a Bluetooth input for all equipped devices (phone, computers and tablets) and also a mini-jack input for wired connections.
Can I use the VOODOO at home connected to my electrical network?
Of course, it's like your laptop!  You can use it plugged in, charging and of course on battery.
How long does the VOODOO charge?
From 0% to 100% it takes only 2h30.
15h of autonomy on average OK, but how long does it last at max volume?
Indeed full the VOODOO power consumption is important.  You'll still have an impressive 12H!
Is the VOODOO resistant to cold?
In the cold as in the warm, the VOODOO is strong (-15 ° c / 50 ° c)!
Can I swim with the VOODOO?
Don't push grandma in the nettles! (Very French expression! ) The VOODOO is splash proof, it resists rain, splashing beer … but will not withstand complete immersion.  It would be best to avoid the washing machine.
Is it better to store the VOODOO fully charged or completely discharged?
We recommend you store it fully charged to extend the life of its battery.
Is the VOODOO under warranty?
We offer a warranty of 2 years from the date of reception.
Can you tell more about the us prices vs EU prices?
The VOODOO has to travel far away when it goes to US or CANADA! The shipping cost, the legal restrictions and certifications are not the same, all of that costs a lot to POEPEO. That's why it's more expensive to make the VOODOO travel on the American continent than on the European continent!
What is the colour of the designer's panties?
Pink!
If you have any other questions, feel free to contact us on support@peopeo.io