THE FASHION-TECH REVOLUTION FOR URBAN RIDERS

JONGLEUR 5.0​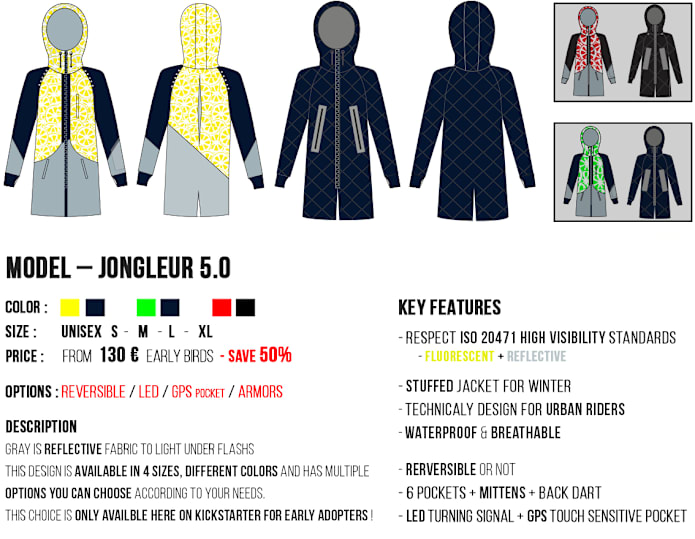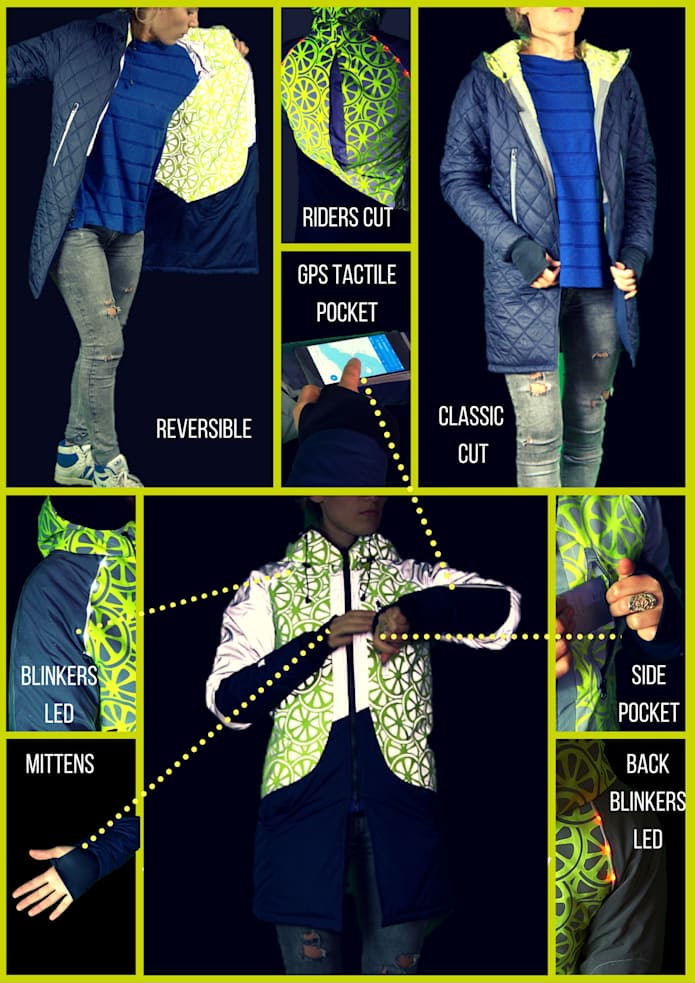 Design to improve eco-mobility… A perfect combination of Fashion and Technology to provide the best outerwear for riders, skaters, wheelers… but also for party animals ! 
Select your technical features in the rewards…This design contains multiple technical features, all developed to improve your confort, your safety and your style in your day to day life. You can custom your style – ONLY HERE, ON INDIEGOGO !!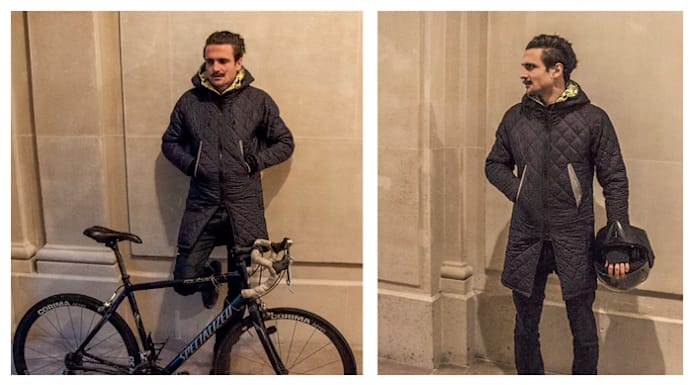 BANANA JACKET - 85 €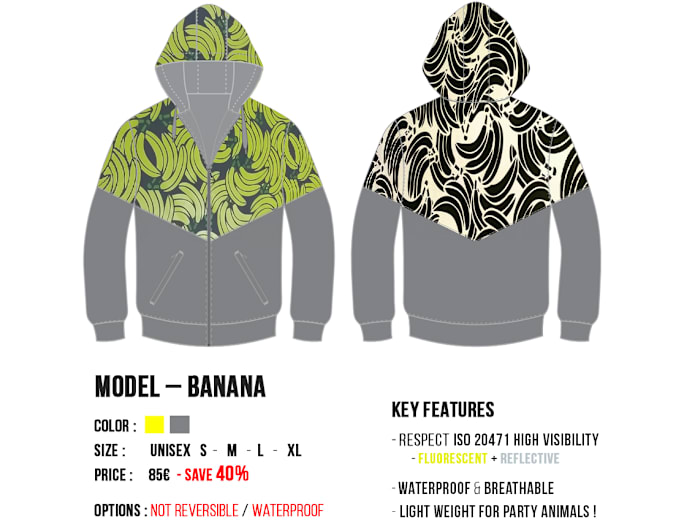 Banana's Jacket has been designed for your rides in the Urban Jungle. It's fluorescent and reflective to color your day and light your night !
For now we only get party animals backers, essential for your festivals ;)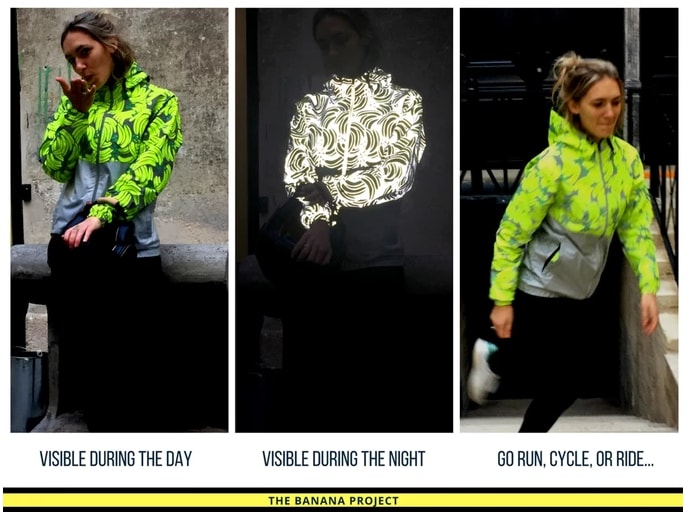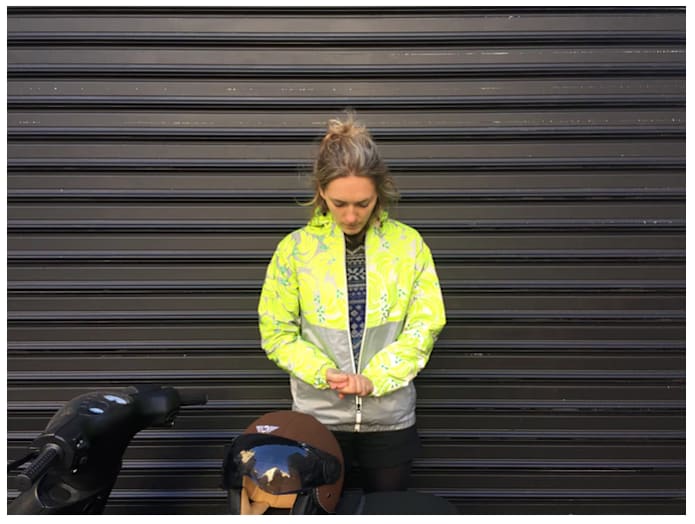 THE NATURIST - 90€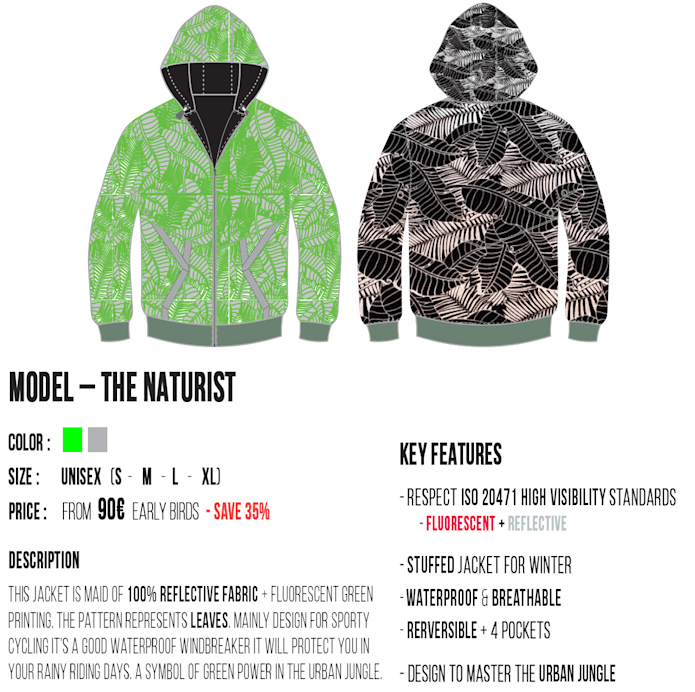 The all-over pattern is fluorescent green and represent leaves... it's a reflective taste of nature following the theme of the Urban Jungle announced above with the Banana jacket.
-> 100% reflective + fluorescent printing
-> Waterproof 
-> Windbreaker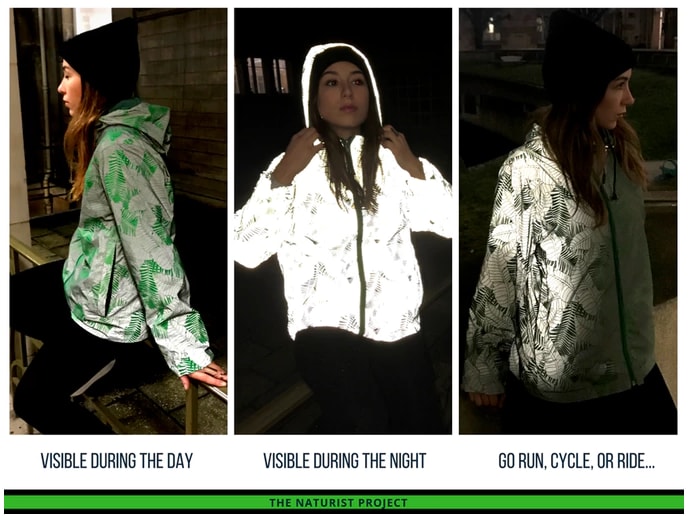 SELF-EXPRESSION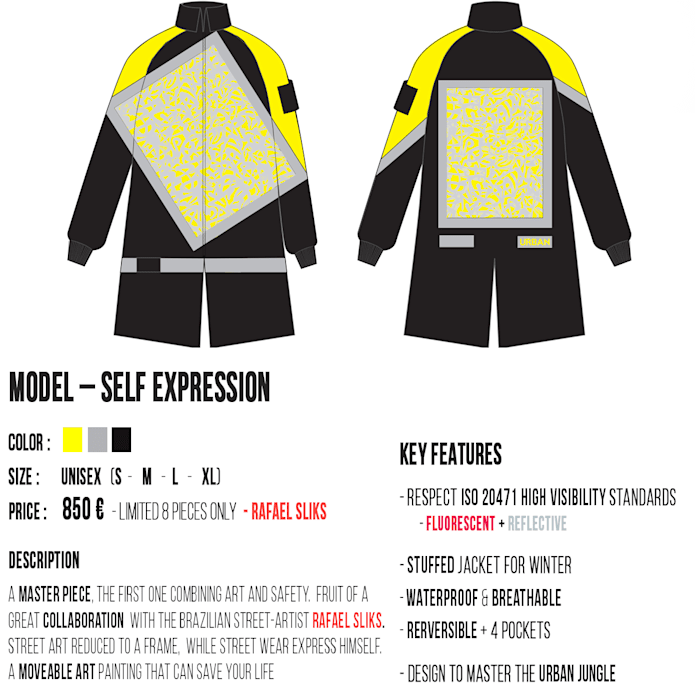 COLLAB : Rafael Sliks X Urban Circus

In this design you'll get the street-expression in a streewear jacket to complete street-art movement with fashion expression. Safety vest was the symbole of wearable road safety, only worn in the street, it was also synonyme of constraint. Now it represents the self-expression in movable art.
THE RINGMASTER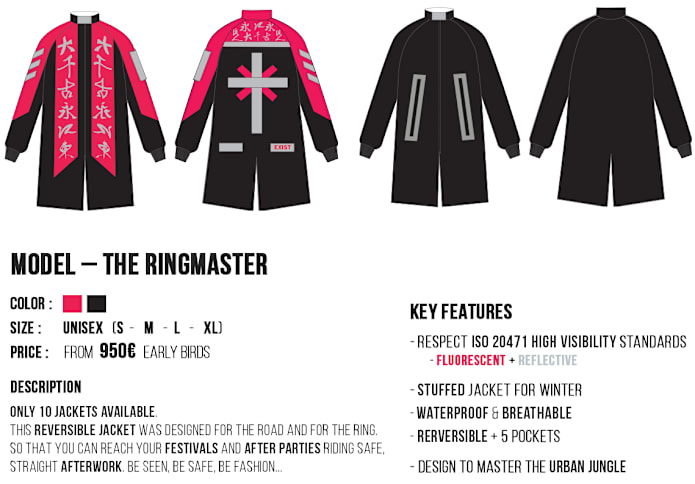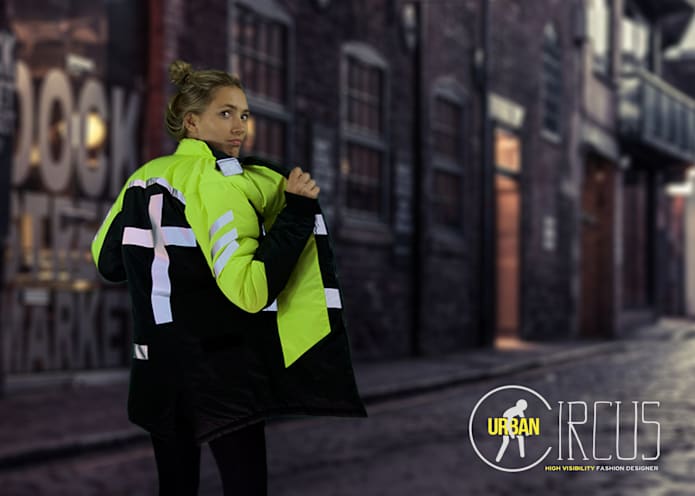 JONGLEUR 5.0 - AVAILABLE TECHNICAL FEATURES   
Colors: Fluorescent yellow or green or red // Navy-blue or Black
Size: S – M – L – XL (size chart in FAQ) 
No reversible – color/size --------------------------------------------------------------------- 109 €
Reversible – color/size -------------------------------------------------------------------------- 129 €
No reversible - color/size + LED turning signal + GPS pocket ------------------------ 149 €
Reversible – color/size + LED turning signal + GPS pocket --------------------------- 159 €
No reversible - color/size + LED turning signal + GPS pocket + ARMORS -------- 195 €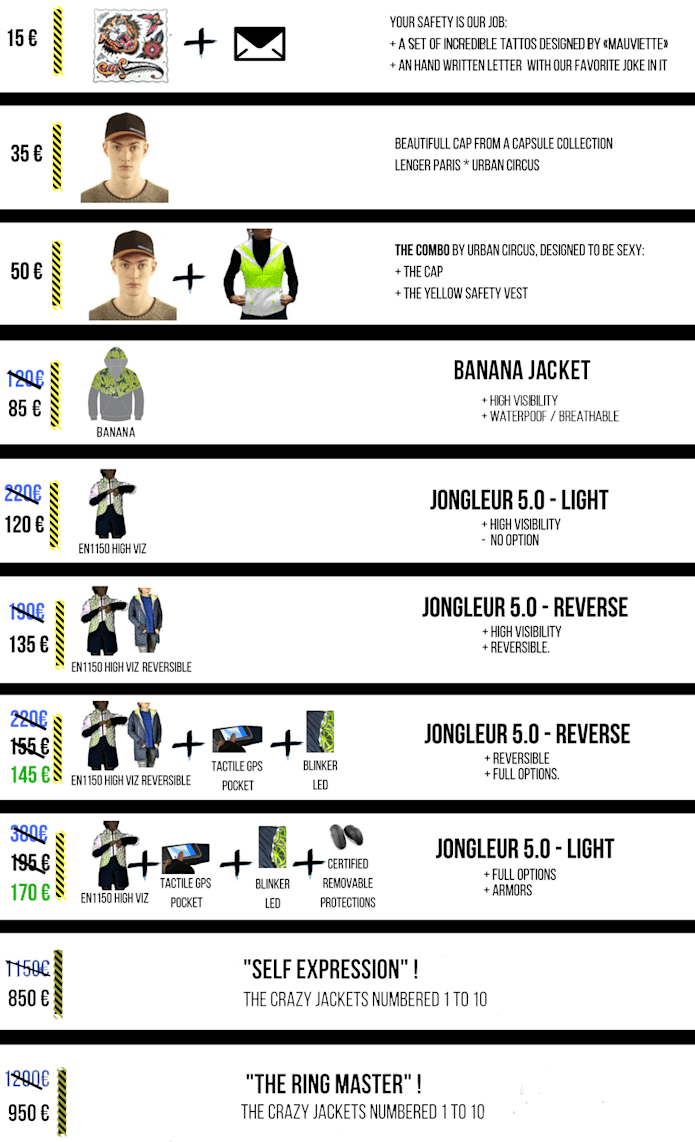 FABRIC TECHNOLOGY + PRINTING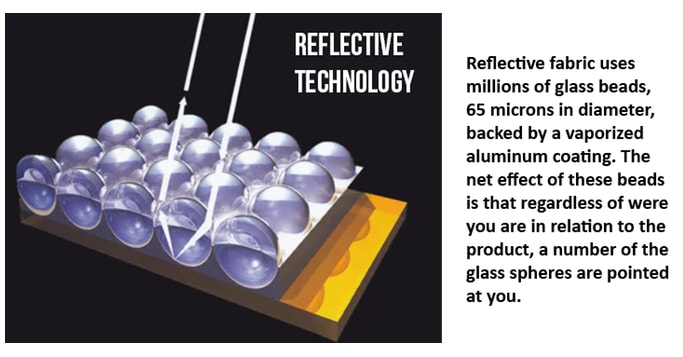 BEST HIGH VISIBILITY PERFORMANCE​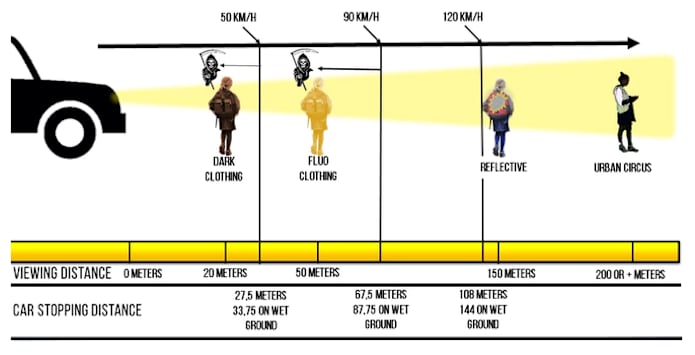 HAVE A LOOK, WE PROVE IT ;)​

URBAN CIRCUS, a remarkable brand !
The 2 Parisian entrepreneurs, gathered under the name of Urban Circus. Both from an engineer and fashion design background, they complete each other to combine fashion and technology, in order to offer a fashion-tech alternative to high visibility. Slick design, stylish fit, multiple features… with them, the yellow safety vest is not ugly and just yellow anymore. It becomes collector's outerwear whose inspiration comes straight from the streets and its art, making security sexy.
After 1 year of R&D and user feedback Urban circus wants to reach the international rider's market and launch pre-sales of its new collection.  This collection's moodboard is an anthem to the street and its art, with exceptional collaborations such as : Rafael Sliks, Moyoshi, Kosla ...) and will present advanced technical features:
We are not simply a brand... Behind Urban Circus there is a community passionate and unified who wants to turn safety more sexy and more efficient. 
we had to wait until UC, to finally see people enjoying wearing flashy and sexy safety jackets ;)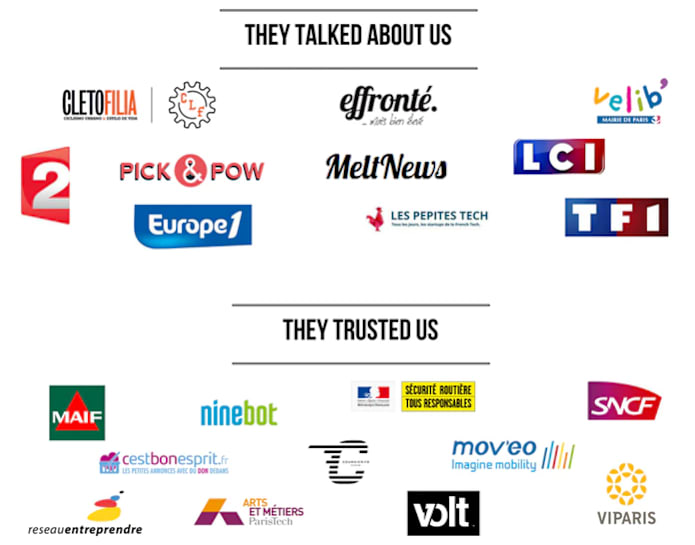 A BIG THANK YOU
Thanks to all those who have encouraged and supported us to make this incredible brand reality ! Wearable technologie affordable and useful for the day to day life...
VIDEO:
Association Jean-Luc François - incubateur Pantin/Paris
Volt-corp who sponsored the film production
Frank Remy - Roller traveling 
Longboard - Marc Depaul  
Biker - Emmanuelle Jacques  
Tricking - Michel Nguyen & Kevin Cetout  
Freerun - Guillaume Nanashi Montigny  
Fire breathing - Quarante Quatre & Théo Azoulay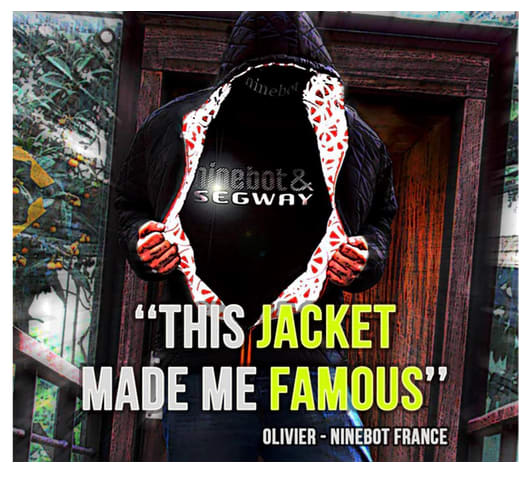 ABOUT THE SIZE CHART ?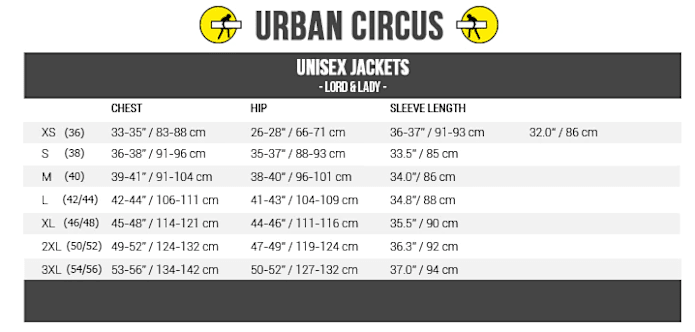 ABOUT THE DELIVERY DATE ?
It's written under each reward ;)
Jackets will be delivered to you in Feubruary 2017.
 Are the jackets washable? 
=> Yes even though it's not that frequently needed (water/dirt repellent fabrics), just make sure you remove the eventual LED battery before. 
What happens if the jacket doesn't fit me?
=> exchange it for another size/product  
=> no problem we'll send it gift-packed 
Can this jacket  replace my bike lights ? 
=> NO. The idea is to make yourself safer as possible. Our jackets are serious designed safety certified
Discounts if I order a large quantity? 
=> of course! Shoot us a message and we'll discut details
ABOUT ANY OTHER INQUIRIES ? Feel free to contact us: contact@urban-circus.fr - ask Quentin ;)
Risks and challenges
URBAN CIRCUS brand was created a year ago 
We have the production line, the technical and creative team to make it possible. Now We designed and prototype the best we have to know if it's a personal dream or a need we share with you or any others...
URBAN CIRCUS founders 
- Quentin Xavier, aerospace engineer has a serious background 
- Henri de Kergorlay, fashion designer has a big moustache !
URBAN CIRCUS objectives 
is to make fashion useful... combining Art & Technology.
URBAN CIRCUS main added value 
All our jackets respect EN 1150 high visibility standards. They can replace your yellow safety vest... a real challenge to design jackets that obey the law.