UPDATE - 7/3 - We're making news! 
NBCBayArea: http://m.nbcbayarea.com/nbcbayarea/pm_108022/contentdetail.htm?contentguid=Yk61OYou
Huffington Post: http://www.huffingtonpost.com/2013/06/20/nonprofit-bar-san-francisco_n_3475459.html
TIME: http://t.co/veRTVPN5dp 
SFist: http://sfist.com/2013/06/17/local_group_hopes_to_start_first_no.php 
Indiegogo: Featured on the homepage (6/27-6/30) and in Newsletter (7/2 & 6/27)
---------------------------------------------------------------------------------------------------------------------------------
We are opening San Francisco's first not-for-profit bar where 100% of profits go to development projects across the globe!
We believe that making change should be easy, and fun. 
THE BAR:
We are working hard to open a unique type of bar: a place where people can relax, celebrate, and give back at the same time!
It's a simple idea: we cover all of our costs like any other bar, but donate 100% of profits to life-changing projects around the world. 25% of each drink is automatically donated, so patrons know they are already making a difference with each drink.
Before we settle down and sign a lease, we're going to throw 6 pop-up parties around SF. We'll set up bar, drinks, DJ and everything in between-giving you a sweet taste of what's to come. 
----------------------------------------------------------------------------------------------
Announcing the dates of our first Pop Up Parties: August 2nd & 3rd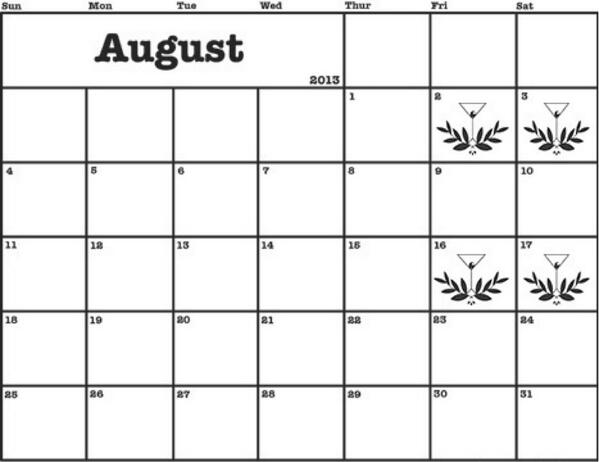 THE IMPACT:
We want to build a business that constantly generates funds for creating change. Let's re-write the norms of fundraising — we can keep funding and bringing incredible projects to life as long as we have customers to celebrate giving back. 
THE FOUNDATION:
The UL Foundation is the partner non-profit (registered 501c3) to the United Libations bar. While the bar and the foundation are separate entities, they work together to realize the common goal of bettering lives. The bar runs the event operations while the foundation arranges donation to the projects around the world. 
HOW WE WORK:
1)     CONNECT: with small scale projects around the globe
2)     CHECK: that they meet our funding specifications
3)     GENERATE: money from every drink bought at the bar
4)     DONATE: the profit to fund and complete a project
5)     REPEAT: turn to the next project on our list and repeat!
FUNDING SPECIFICATIONS:
The project is by a registered 501c3 non-profit organization
The project's total goal for funding must be <$3,000
The project holds no terrorist, political or religious affiliations
The project is outside of the United States
The project is in the fields of: Education, Health, Poverty, Hunger, Human Rights, Environment, or Wildlife
The project has a third-party sponsor that validates its data and reports, as well as performs financial audits through local and international experts 
FIRST 2 PROJECTS WE HAVE SELECTED TO FUND:
1) English Classes for Haitian Orphans
Location: Port au Prince, Haiti
Fundraising Goal: $2400
This project will provide English classes for at minimum 30 children who were left orphaned by the devastating 2010 earthquake. These classes have two main objectives: to help build the kids' self-confidence, and to set them up with English skills that will dramatically improve their employability in Haiti.                          
2) Building a Rainwater Collection System
Location: Bweyale, Uganda
Fundraising Goal: $2,900
This project will fund a rainwater collection system to bring a second source of water to approximately 1400 children and 1200 local residents of Bweyale, Uganda. Bweyale has no other nearby water source apart from a small stream which often dries up.
Bweyale children who will benefit from the new water source.
WHAT $8,500 WILL DO:
$1500    Start-Up Operations
$1800    Rent
$1500    Bar Equipment
$1500    Glassware
$1500    Inventory
$1000    Basic Bar Furniture
$700      Indiegogo Fee
After our summer pop-up events, the next step is to settle down in a permanent venue!
OTHER WAYS TO HELP:
Spread the Word: my tech-savvy San Franciscans…we know you know how.
Donate Your Skills: the heart of our project is caring and talented individuals. There are so many aspects to United Libations, if you have a skill and want to contribute, we'll welcome you to the family with open arms.  
PERKS
You'll be on our verified donors list with ANY donation
$10 – Backer's Club
A donation of $10 and upwards gets an original UNITED LIBATIONS print postcard, along with the street cred of your name on our verified donors list.       
$25 – Party Club
Get ready for more than just a night out. We'll set you up with a voucher for one of our original cocktails—good at any United Libations pop-up event. We promise you've never seen (or tasted) libations like these! Also, we'll send you a very special personal thank you note from our founder Nishi Boppana.
[Up to 200]
$50 - Host Package
Donate $50 and receive a set of our custom designed drink coasters and instructional card with the recipes to four classic cocktails. Now you can play host and spread the message of living and giving in your own festivities.
[Up to 100]
$250 – Bartender Package
YOU become the bartender for your donation of over $250. Our experts will teach you the basics and not-so-basics of bartending in a private two-hour session for you and 3 of your luckiest friends. Want more? Relax after your hard work and we'll set your crew up with 4 free drink vouchers redeemable at any United Libations event. 
[Up to 10]
$500 – Honorary Team Member
Welcome to the inner circle. Meet and greet the core team--we'll even give you a sneak peak of ALL our party plans! You're invited to dinner, drinks and to demo the bar at a private team celebration –Experience the first test with everyone who has been crucial to the development of United Libations.
[Up to 5]
$750 - Business Sponsorship Package
Your business becomes an official sponsor of United Libations. We'll spread YOUR message via our social media and live at our pop-up parties! Email us and we'll happily create a custom partnership that works best for your business and ours.  
 [Up to 3]
MISSION STATEMENT
PEOPLE. IDEAS. CHANGE.

We believe in people. We believe that people are inherently good, that they care about others, and that they act benevolently where they can. 

We believe in ideas. Innovative ways of thinking are the fuel to developing solutions that are mutually beneficial to everyone.

We believe in change. The most powerful change to us is bettering a person's life. To dramatically change even a handful of lives is a legacy that we are proud to be a part of. 

When caring people are combined with innovative ideas, change follows. This novel type of social enterprise is all about empowering people to enjoy themselves while making the world better for everyone.

*It's important to us to keep our organization TRANSPARENT-please contact us with any queries and we will happily provide you with the details requested.