We know connected cars are the future. No doubt about it. But what about the 250 million cars that are on the road right now?

Wouldn't it be nice to know if your car is using more gas of late? How about checking if you need gas on the way home while you are stuck in a long meeting? How often have you wondered if your kid reached school safely? Wouldn't it be nice if your car told you about a mechanical failure before it happened?
What can Truvolo do for me?
With Truvolo, you can get all this information, and much much more. We started with the premise that safe driving is important to everyone.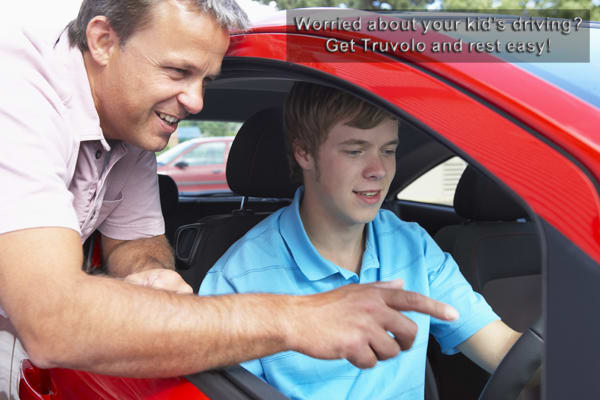 We can:
Tell you if your car is being driven safely, and if it is safe to drive
Detect unsafe driving and alert you
Tell you why your check engine light is on
Show you a driving score, so you can work on driving safer


But we didn't stop there. We figured you want to drive smarter too.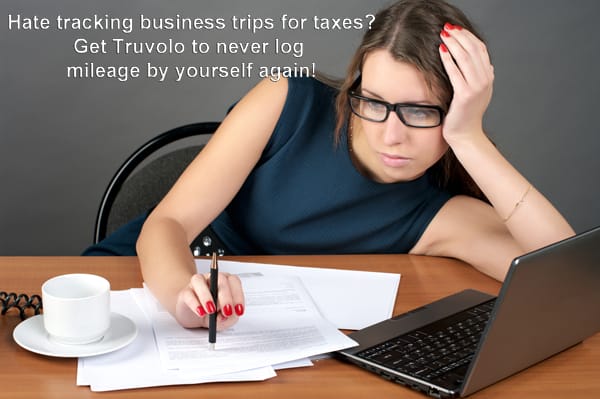 We added:
Maintenance reminders
A gas level indicator with warnings when you run low on gas
Commute suggestions based on current traffic conditions
A way to classify your business and personal trips separately, so it is very easy to report taxes


Finally, we made it easy for you to integrate your cars with your life.
We made it easy:
To manage all cars and drivers in your family in one place
Save your favorite locations and receive location alerts when your car reaches a location
Customize alert settings for each driver in your family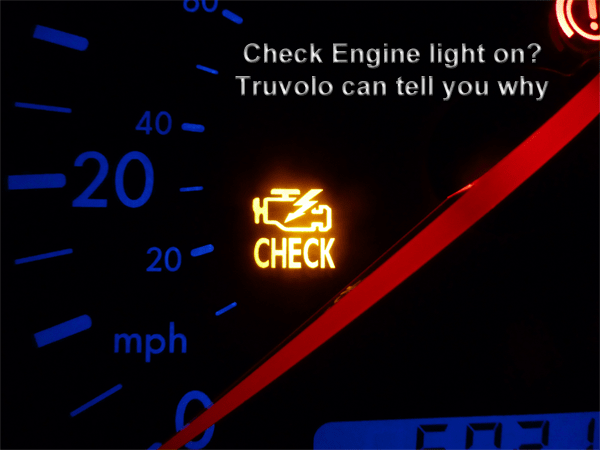 How Does It Work?
Truvolo Drive™ is a small device that plugs in to your car's standard diagnostic port. It comes with a free app that you install on your smart phone. The Truvolo app communicates via Bluetooth with the Drive to collect data while you drive and sends it to our secure platform. The platform does all the number crunching and converts the raw data into information that is actually useful to you.
Truvolo does not require a monthly subscription fee.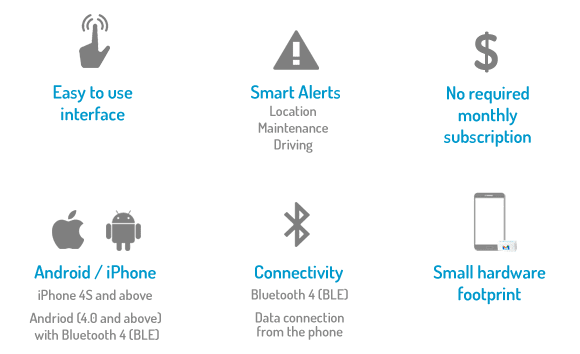 Truvolo provides you with lifetime access to your data and requires no monthly data fee commitment to realize the potential of our features. Truvolo users will also have an option for a premium subscription that provides features above and beyond standard functionality.

* An OBD port is standard in all cars sold in the US since 1996.
What do we do with your data?
We take your privacy and protection of your personal information very seriously. Truvolo will not sell or rent your personal information to any other person, company or organization.

Truvolo implements commercially reasonable safeguards intended to protect your personal information from unauthorized use and disclosure. Your information is processed and stored on controlled servers with restricted access. Truvolo uses commercially reasonable effort to ensure the integrity and security of its network and systems.
Truvolo in the News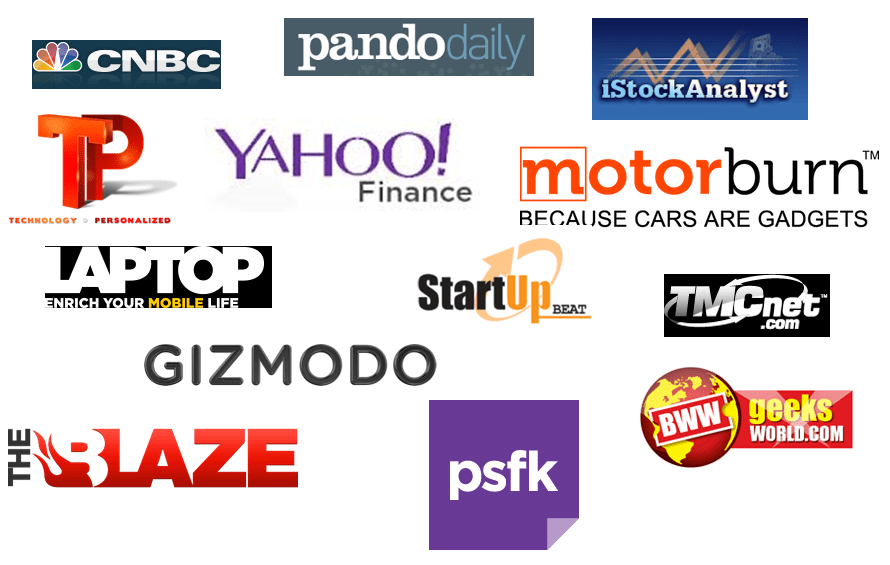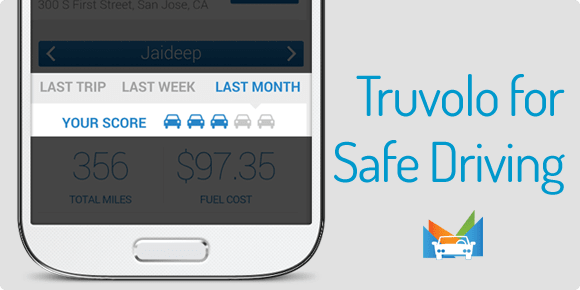 Handing the car keys over to a teen driver doesn't come without concerns for many parents:
Over 77% of parents worry about their kids speeding
Over 73% of parents worry about their kids texting
Over 83% of parents would consider buying a product that can help improve the safety of their loved ones while driving
In fact, the inspiration behind Truvolo came when our own teenage son started learning how to drive. We knew that we couldn't always be there when he was behind the wheel, but thought there should be a way to make sure he was safe without infringing on his freedom. With Truvolo, we can make sure our teen is driving safely, get updates when he arrives at his destination and be alerted should he speed or text. Truvolo also provides a five-star rating system upon completion of the trip, which can be a valuable learning tool for new drivers. Whether it's a teen, an elderly family member or just a friend who is borrowing the car, Truvolo brings car owners peace of mind that their loved ones are safe.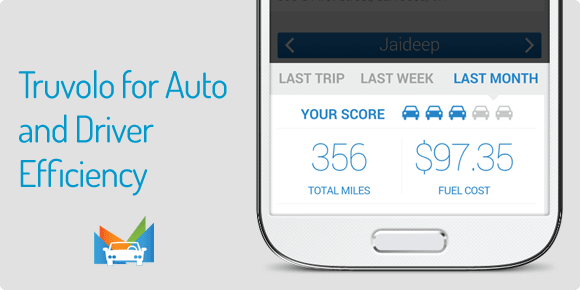 Truvolo's platform provides useful data to make your car and your daily life more efficient. It can track gas mileage letting you know how fuel-efficient your car is and whether it may need maintenance.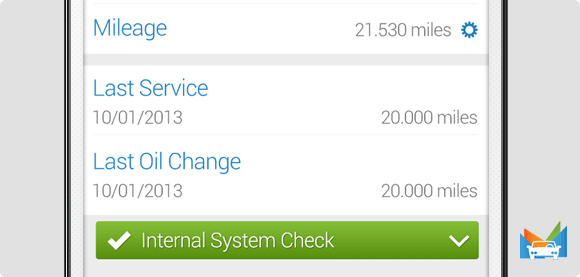 Our cars are equipped with sophisticated onboard computers that collect diagnostic information. However, a typical driver still depends on archaic methods such as a check engine light or "a strange sound" when something is wrong with their car. A recent survey shows 75% of car owners use the sticker on the windshield to track routine scheduled maintenance. Furthermore, many car owners rely solely on the word of their mechanic when a check engine light or other problem arises. Truvolo is putting the power of car maintenance into the hands of car owners. Truvolo provides smart alerts and reports that track auto performance for better visibility. We can tell you what that check engine light means. With Truvolo, car owners have real insight into how their car is running and what problems it may be having.
Simplify your life with an easy to use interface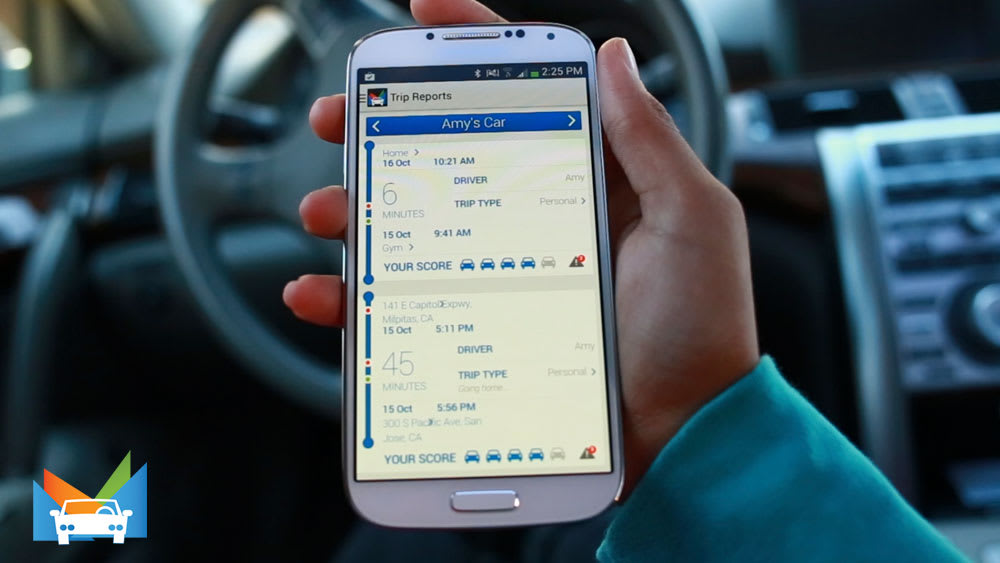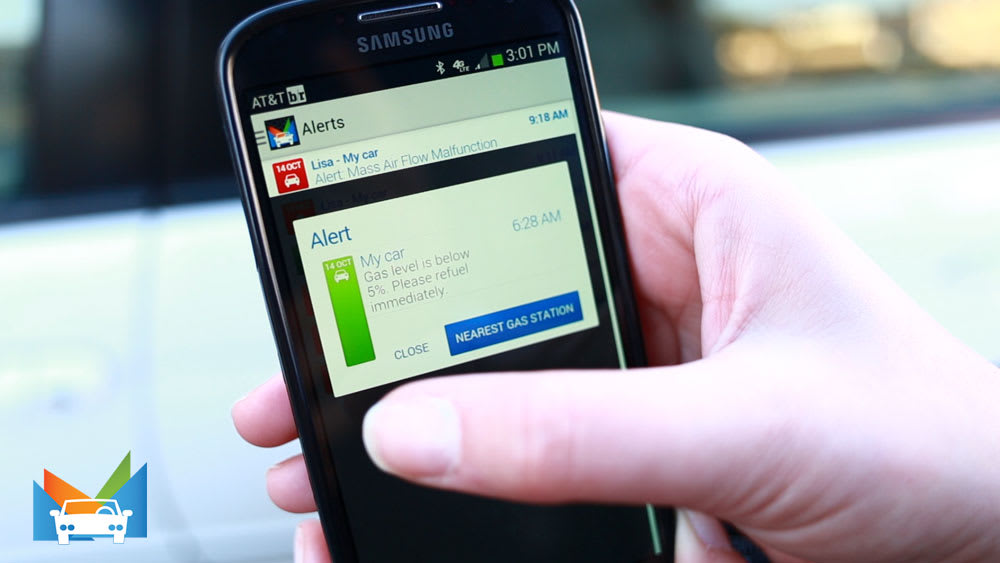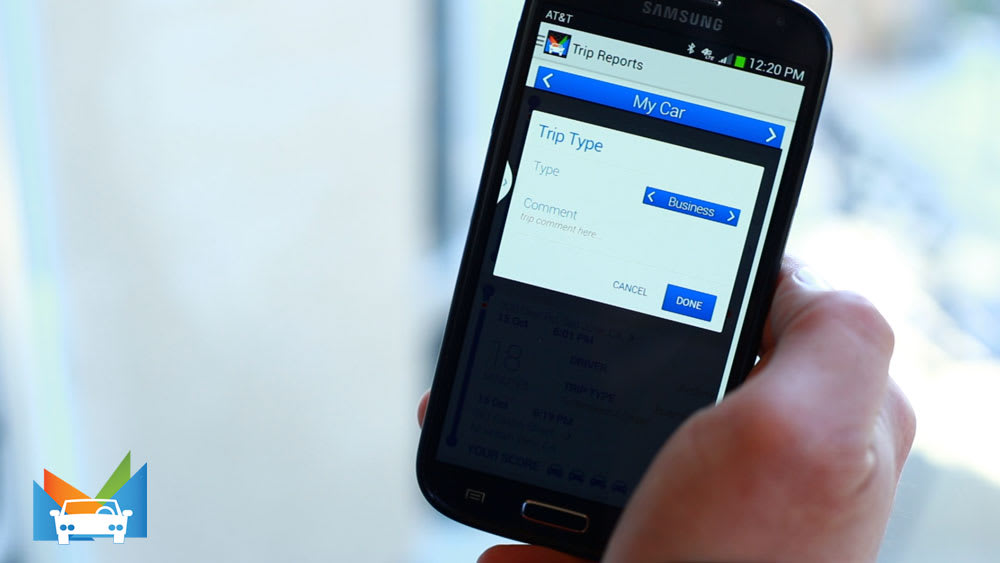 If you are low on fuel, the Truvolo app can point you in the direction of the nearest gas station. Stuck in traffic? Truvolo can help you find an alternative route to your favorite locations. Lost your car in a crowded parking lot? Truvolo can help you find it. Truvolo can also be a business tool for those companies employing fleets of vehicles.

How is Truvolo Different?
Truvolo is the only complete and affordable product for the entire family. Truvolo Drive™ has a very small footprint and we are working hard to make it smaller.
Truvolo offers a modular solution that includes the Truvolo Drive™, a smartphone app, and a robust cloud based big-data platform and API for advanced analytics. Our architecture allows us to ensure that diagnostic data is never lost even when the driver occasionally forgets to take his phone during a trip. Our solution allows you to manage all the cars and drivers in your household using one easy to use interface.
Most importantly, we do not require an additional data usage plan, thereby making us a very affordable solution for a typical family. There are no annual or monthly fees required to continue to use the product.
What is a "Premium Subscription"?
"I thought with Truvolo there are no monthly data fees, what is premium subscription and why would I pay for it?" you ask...
With Truvolo your data is always available to you and it will always be free. All of our standard features described here are included with this free version of the app. However, we have a grand vision with a lot of ideas on very cool features that will significantly add value to your daily lives. We are in the process of designing and implementing these features. We plan to introduce some of these new features as part of a premium subscription option. We will launch this option a few months after we deliver Truvolo Drive™ to you. The subscription fees for this option will be announced at the same time.
For all of our Indiegogo supporters, we will include the first six months of this premium subscription for free. This clock will start after the premium features are active. After the six months, you will have the option of continuing with this by paying a small subscription fee or continuing to use all the standard features for free.
Your Perks
Summary of perks we are offering to our campaign supporters: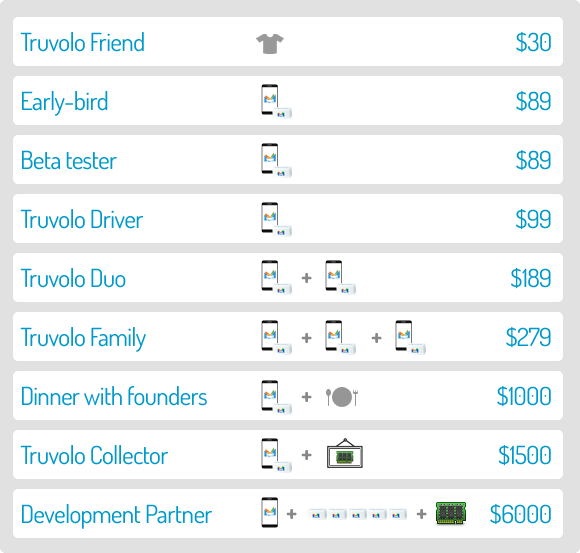 Shipping for all the perks is free in the US. There is additional cost for shipping internationally as noted in each perk. Shipment does not include extra fees from customs, or additional costs associated with your country. If we are not able to ship to your country, we will reimburse your order.
Referral Bonus and Contest
Referral Bonus: If you refer five (5) or more friends who contribute to our Indiegogo campaign, we will ship you a free Truvolo Tshirt (same as the $30 perk) if we reach our funding goal. The minimum contribution of all your referrals combined must be at least $200.
Referral Contest : Here is how the referral contest works:
Referral contest starts on January 23 and will run until we achieve our goal of $100,000.
We will announce a new contest with stretch goals at the end of this contest - you can win multiple prizes!
To start referring your friends, you must be on this campaign page and logged in to Indiegogo. Then simply use the personalized "Share This Campaign" link under the video.
First prize is a $100 gift certificate to the supporter who brings in the highest total contribution to Truvolo's Indiegogo campaign and helps achieve our $100,000 goal.
The contest prize will be awarded only if we are successful in reaching our goal. Anybody directly associated with Truvolo does not qualify for the prize.
Project Status
We started working on Truvolo in January 2013. We have a working prototype of the device, andriod app and cloud platform that we have tested with a number of cars. We have completed the design of the final production device.
Here were some of our key milestones from 2013
We are continuing to work on the product in 2014. The final version of the app has been designed. Android app is in development. We will star the iOS app development soon. The cloud platform is ready and is being tested.
Here is the expected schedule for 2014
The Bottom Line
Truvolo is bringing peace of mind to car owners and parents alike, providing real time updates on vehicle performance and driving behavior. Truvolo is connecting people to their cars like never before, resulting in a safer, smarter and more efficient driving experience. 
We have been working on Truvolo for over a year and now we need your support for tooling to enable high volume production. We believe Truvolo Drive™ will be a standard fixture in all cars as connected cars becomes the norm. By supporting us, you will be among the first to get Truvolo Drive™ and get our premium subscription for free for the first six months after it is introduced. This offer will not be available after this Indiegogo campaign.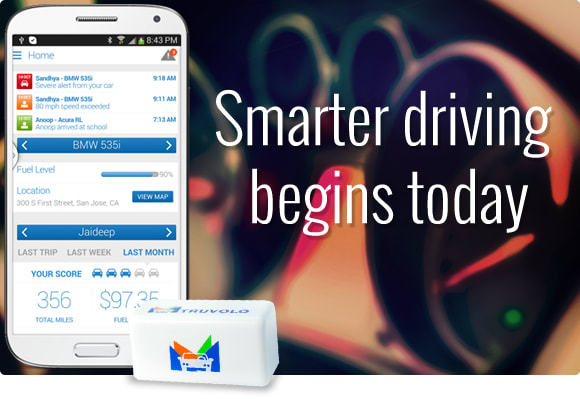 Are you ready for your connected car? Get Truvolo and start driving smarter today.