Returning News Reporting to Old School Roots
A group of former newspaper reporters and government Intel agents formed True Pundit before the 2016 presidential election as a viable alternative to the tainted news coming from the corrupted mainstream media. In its first year, True Pundit has broken dozens of national scandals and big stories all working on a shoe string budget -- employing old and beat up PCs and computer servers seemingly held together with duct tape. 

Time and time again True Pundit has scooped Big Media on national stories weeks and months before the crooked corporate media.

Now it is time to help give the True Pundit news start up the proper footing and funding required to help it become even bigger and better. If you are already a reader and believer in True Pundit's Old School approach to Making Journalism Great Again, we ask for your sponsorship. 

Unlike other Right media, True Pundit enjoys award-winning journalists on staff and true pros conducting political recon and gathering Intel. Accolades include a Gerald Loeb Award,  Deadline Awards and Pulitzer Prize nominations.

To continue to produce this throw-back journalism, we need your help. Great journalism needs great readers who are ready to support the type of journalism folks just can't find anywhere else.
Our Credo
Our Credo is extracted from unparalleled Intel experience and award-winning journalism experience: 
We produce timely and high quality news and intelligence for our readers.
We believe our people and sources are our most important resources.
We shelve our desire for public recognition & instead choose the need for confidentiality.
We measure our success by our contribution to the protection of American values.
We Calculated Our Initial Goal
Let's Break it down for folks in more detail:
Our campaign goal is a minimum amount. We aim to earn more than what we have stated. But this listed goal is a good place to start. Don't forget that the apparel will cost funds to fill your sponsorship levels. 
Our plans on how to distribute the funds -- after the apparel is purchased and shipped -- are detailed below in six primary categories that promise to enhance your news reading and watching experience.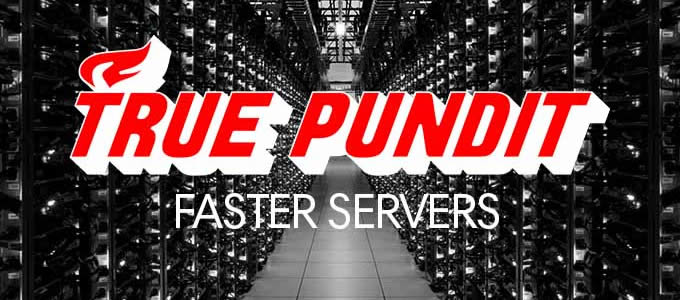 With your financial support, we will be able to expand our server capacity & overall website speed. This means that you can get your news faster than ever, even during overloads & breaking news situations.




With your financial support, we will introduce a reader powered blog section. Any reader with a unique perspective can apply & submit stories and submit numerous more posts once approved. This is a place for contributors to share ideas & opinions.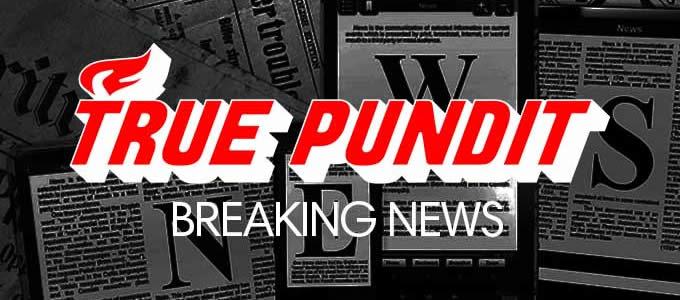 With your financial support, we will expand our cutting-edge breaking news system to report events before our competitors. Below are examples of our breaking news scoops, reporting news First, before the MSM & others.

True Pundit crushes the MSM on breaking news by an average of 52 minutes in the following case studies, including Scooping the Big Networks by over 2 hours on the Las Vegas Massacre shooting. We beat Drudge by 5+ hours as well on the Vegas breaking news: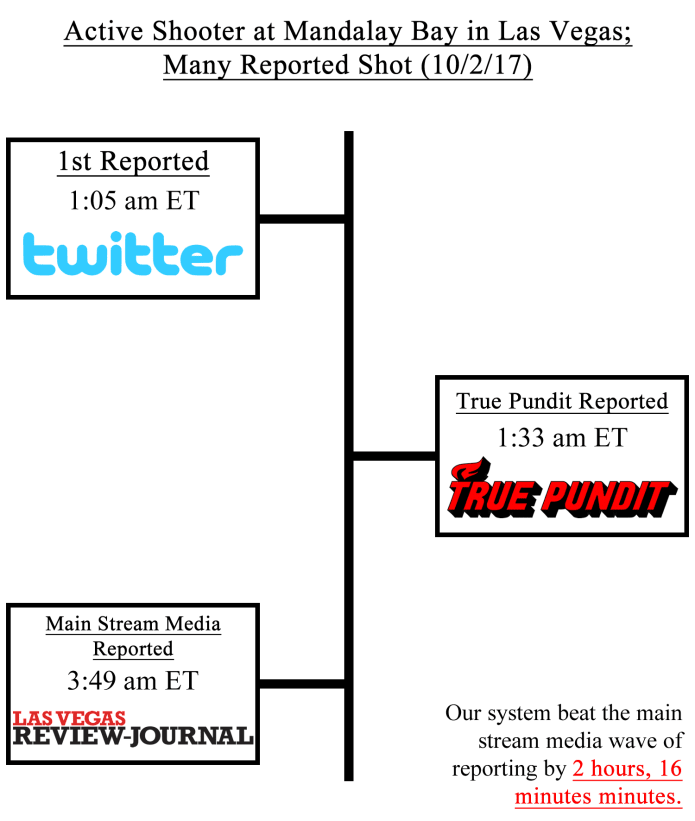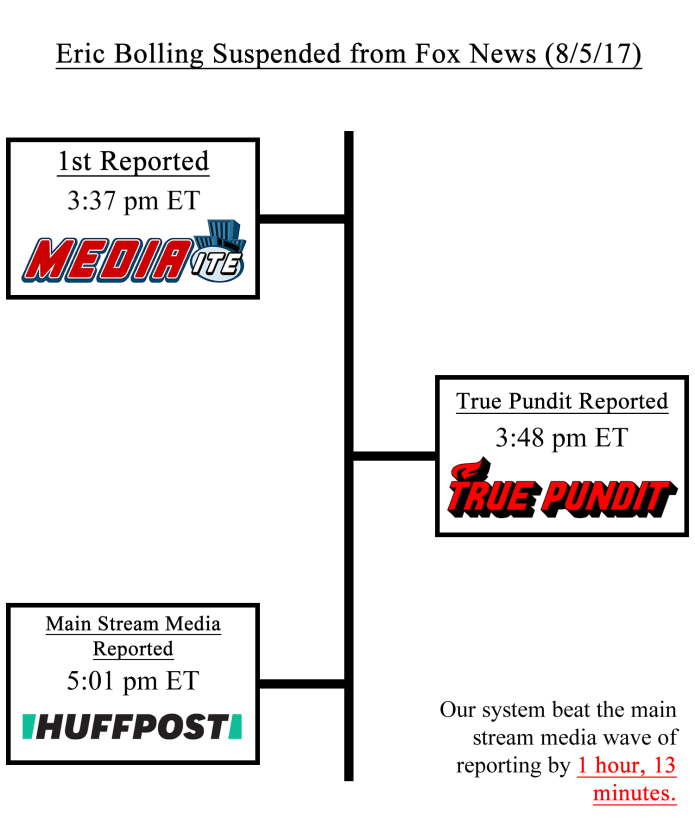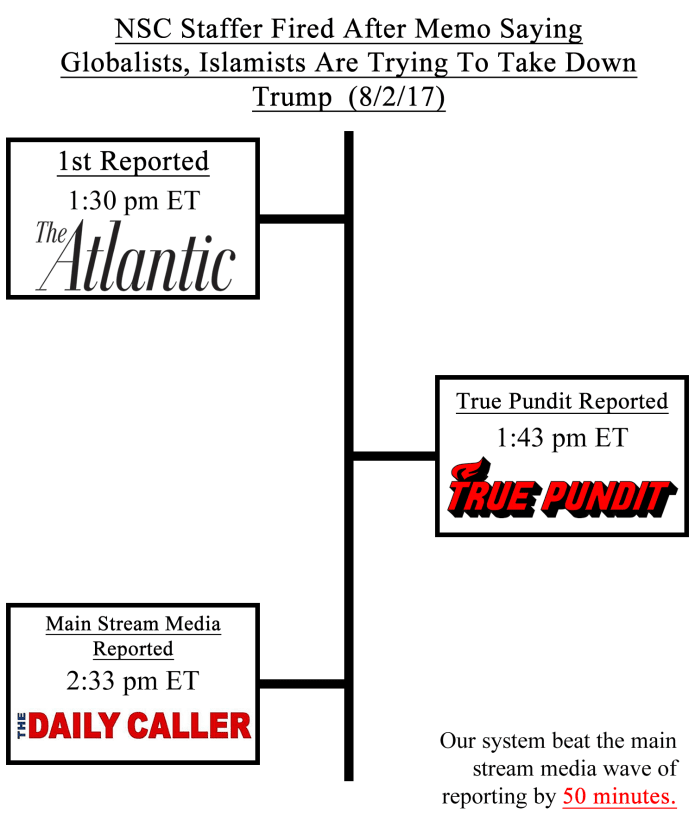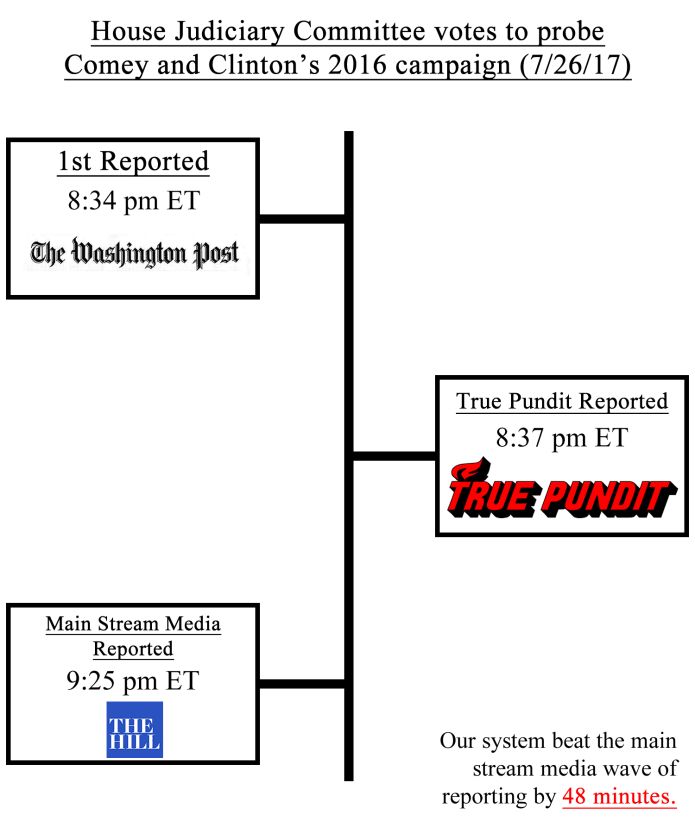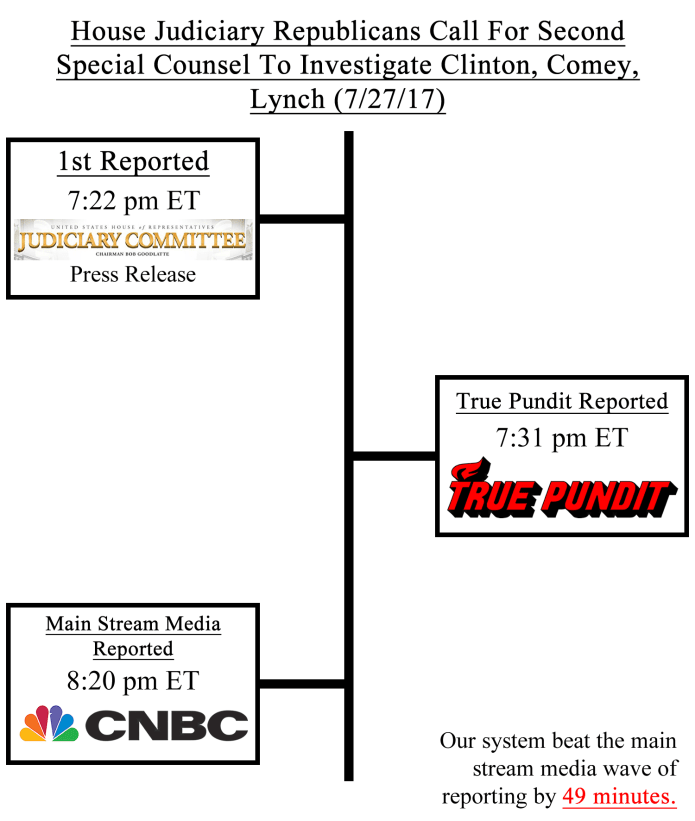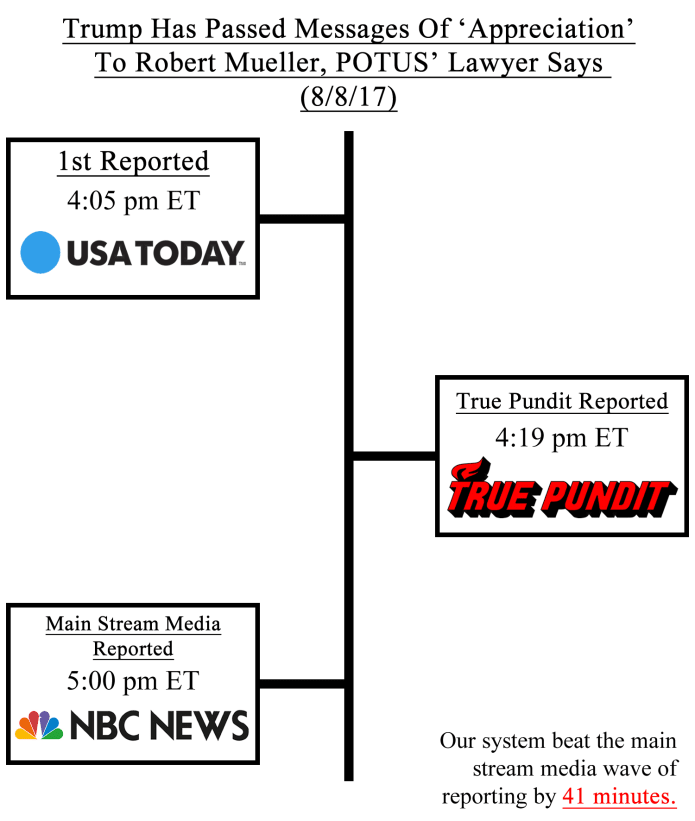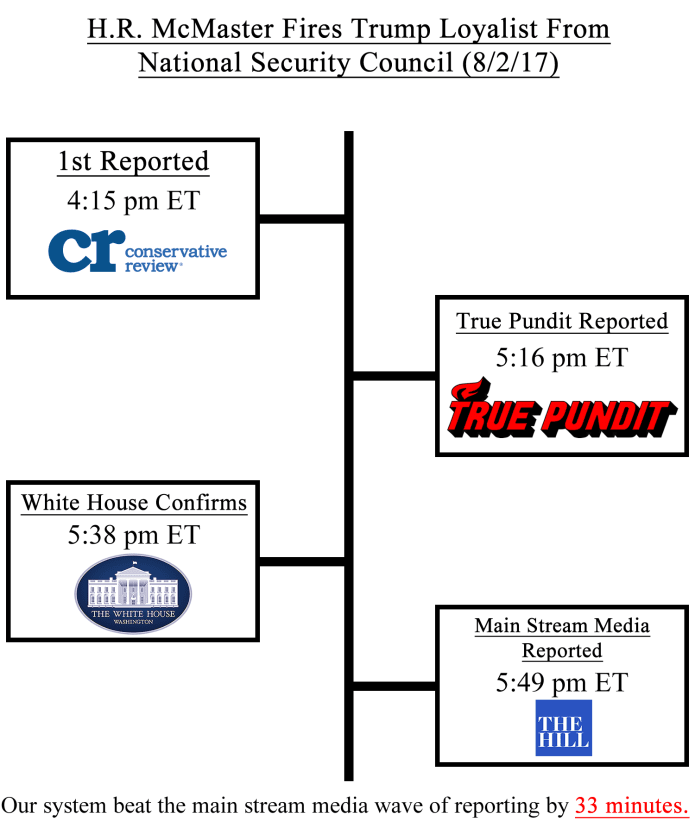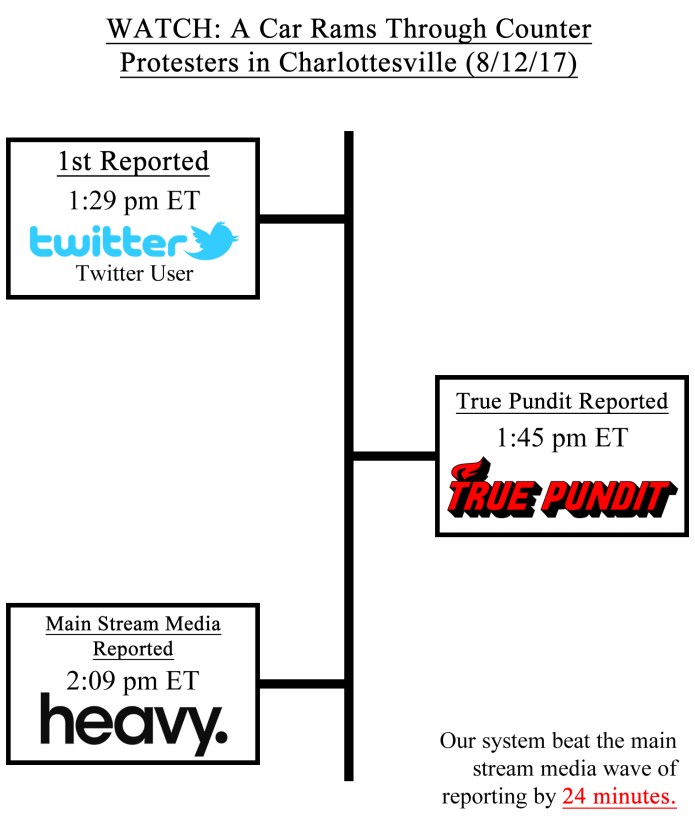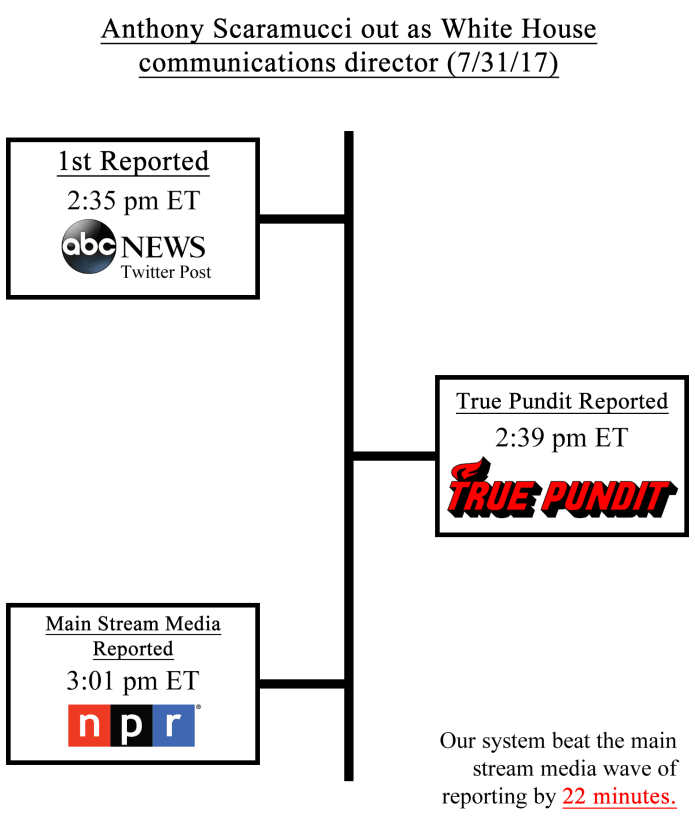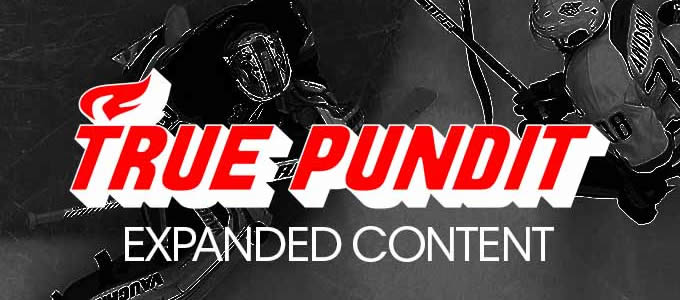 With your financial support, we will expand our content offerings in 2018. Our daily content covers national & world political news but we plan to expand to local/state news, sports, entertainment, tech & science.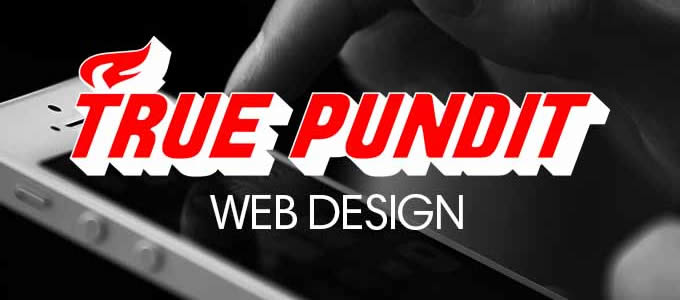 With your financial support, we will revamp our web design for optimum use on any mobile device or desktop computer. This infinite scroll design will allow you to read all your daily news on one page, without clicking through multiple links.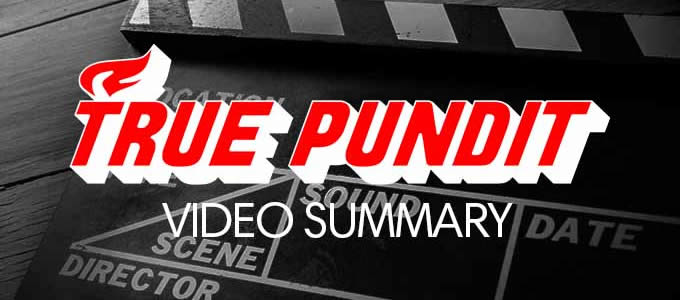 With your financial support, we will launch our brand new VidSum system. These short videos summarize each article & read the contents aloud to you. Readers will also be able to set up playlists & listen to news stories during your commute, workout or wherever. 

Here is one example of our popular VidSum vids:



Your Sponsorship's Impact
The mainstream media is no longer trusted by Americans. The traditional models of journalism have been dying a slow death since the mid-1990s. Alternatively, much of conservative media is even worse. It is filled with provocateurs & shock jocks looking for fame or a quick buck. We are in the midst of a Media Revolution. That includes you.

People have turned to True Pundit, a news source that keeps their nose to the ground & continues to print truths absent the drama. 

We understand some people just can't contribute, but that doesn't mean they can't help:
You can always help get the word out and make some noise about our campaign.
Simply use the Indiegogo share tools to forward this to your social media contacts.
And that's all there is to it.