TRIP 1907 is an interactive - survival - escape the book game.
It consists of 40 + riddles revealing the story background. While solving the riddles, the book unfolds its hidden story, providing key words and missing parts of it.  Answers are submitted online while a "sanity bar" and an embedded  hint system are keeping the character in story mode, exchanging sanity tokens for hints + gaining tokens for each correct answer.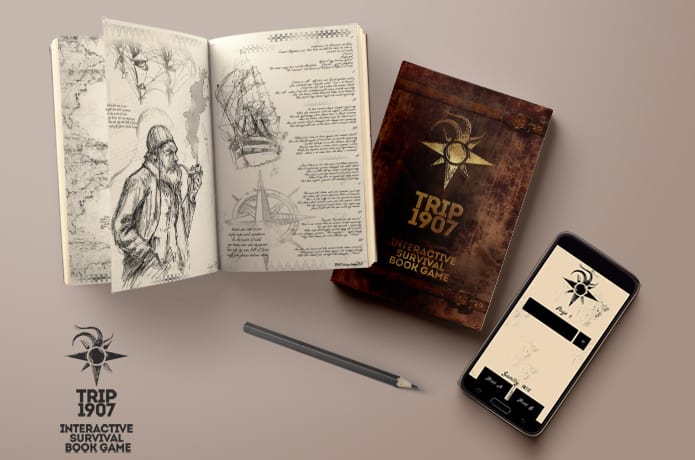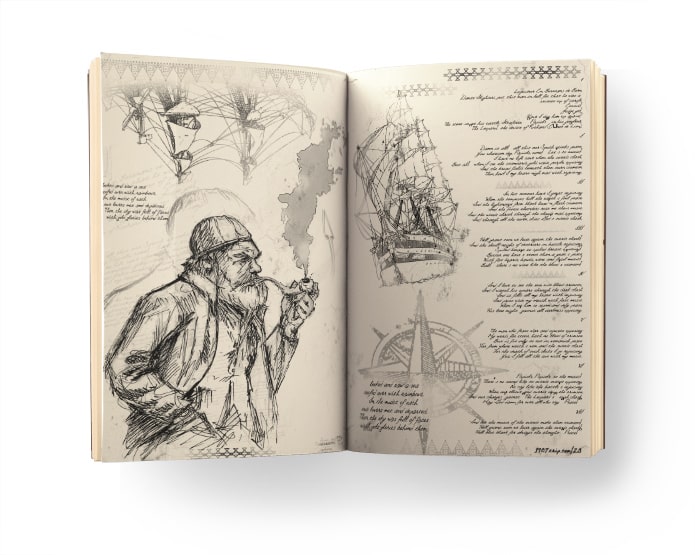 "Scattered around the globe, parts of a legendary naval journal
Writings of an insane mind others say while stories speak of a greater mystery, filled with sea monsters, dreams, nightmares and messages from other dimensions.
Years since its disappearance, the sea legends speak of a dark journey on a ship long forgotten. Seamen refused to speak of it, knowing what it is said to do to those who challenge it.
All that until now.
 The missing pages of this journal have been mysteriously put together.
The sailor's diary has now been remade.
It's now the time to see what lies hidden and reveal the ship's final days."
........................................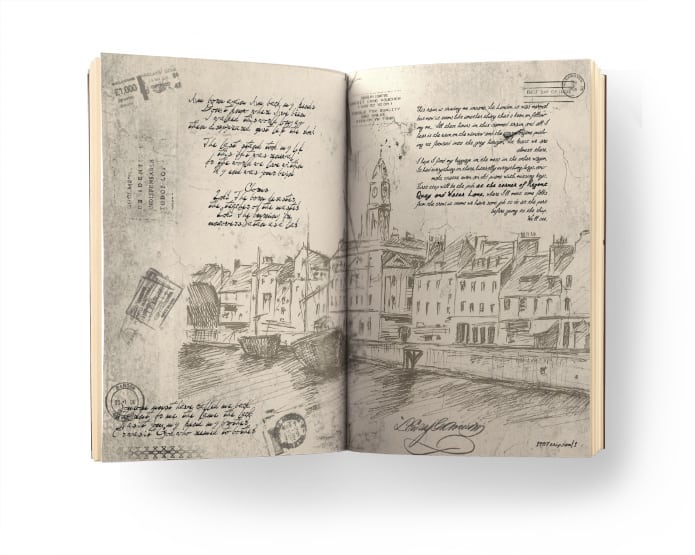 The story behind the idea of TRIP 1907 is to create an immersive book experience novel.
The game will provide an escape the book game mechanic. Players need to solve each riddle submitting their answers on trip1907.com.
The story unfolds as the player solves the riddles of each section. Hand drawn illustrations, story points and keywords are aligned to assist players to their final mission. While time is not a game constrain, the embedded hint system consumes player's mentality tokens, so spend wisely.

You will Need
A copy of Trip 1907.
A pencil.
An Internet connected device.
Step 1.
Solve the riddle on the riddle page.
Step 2.
Log in and check your answer on line.
Step 3.
Collect the missing parts of the story.
Step 4.
Reach the end maintaining your sanity tokens.
To solve the riddles you will need to read, think, draw, fold pages, search and combine elements from inside and outside of the book. While the story is a part of a game, only its key words are needed in order to solve.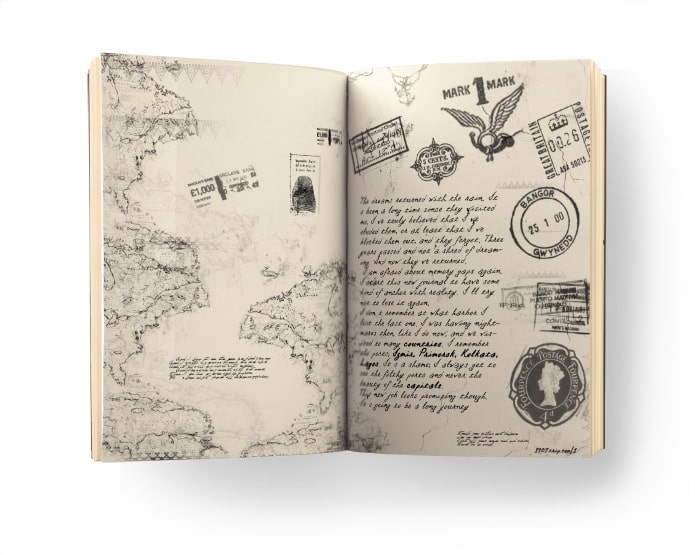 December 2017
Website launch Trip1907.com
January 2018
Forum Launch for Trip 1907.
February 2018
Shipping Trip 1907.
May 2018
Official public Launch of Trip 1907.

"Boatswain Early Bird" - 35$
Notorious Boatswains will receive a copy of Trip 1907 & their name on the book credits.
"Mariner" - 19$
The standard Mariner will receive a copy of Trip 1907 & Web credits
"Mariner Gift " - 30$ (20%off)
Mariners Gift will include 2x copies of Trip 1907 & Web credits
"Boatswain's Special" - 49$
Notorious boatswains will receive a copy of Trip 1907 plustheir name on the book credits.
"Captain's Special"  - 69$
Captain's Special edition will be an limited copy (100 books) of Trip 1907  with 40 to 60 additional pages that will include the full story of trip 1907 on the hard copy. It  includes:
+40-60 pages of story on hard copy.
Book Credits.
Special package. 
Signed & personally dedicated.
Trip1907 Pencil.

Is TRIP 1907 an ebook?
Nope, Trip 1907 is  a hard copy book.
Do I need an app to play it?
Nope, all you need is the copy of the book a pen and an internet connection.
Is there a hint system for the riddles?
A hint system is provided on trip1907.com, where players can exchange their sanity tokens for hints.
Is there any additional charges for playing the book?
Nope, once you have purchased your copy there are no additional perks to buy.
What happens if my sanity meter drops to Zero?
Sharing the riddle page on a social network will provide you with additional tokens to spend on hints when your sanity tokens reach to 0 (zero).
What is the language of the game?
English.
Is there a forum to keep up with the riddles?
A forum will be provided for players exchanging ideas over the riddles.
Do I need to read all the books story in order to play it?
The story of the sailors diary, is an additional part of the game experience. All you will need is the keywords in order to get the direction you need to solve each riddle.