What's so special about Titanium?  
The most biocompatible and safe metal for the human body 
The only element that your body fully accepts - even bone will grow around it
Named after Titans of Greek mythology because of its immense strength 
The highest strength-to-density ratio of any metallic element 
Less than half the density of steel 
Excellent resistance to corrosion, nearly equivalent to platinum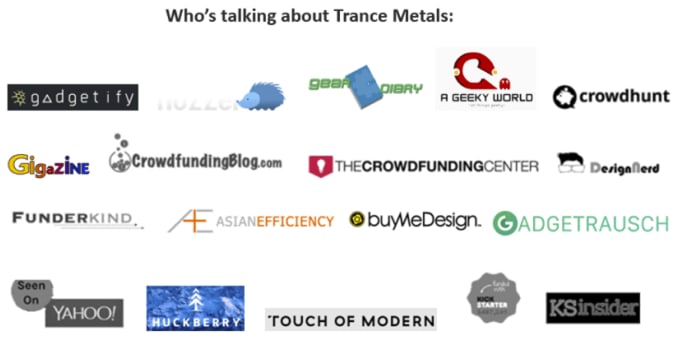 After crowdfunding over $1.2 million for our metal projects, we would like to introduce you to our latest project, Trance Vault.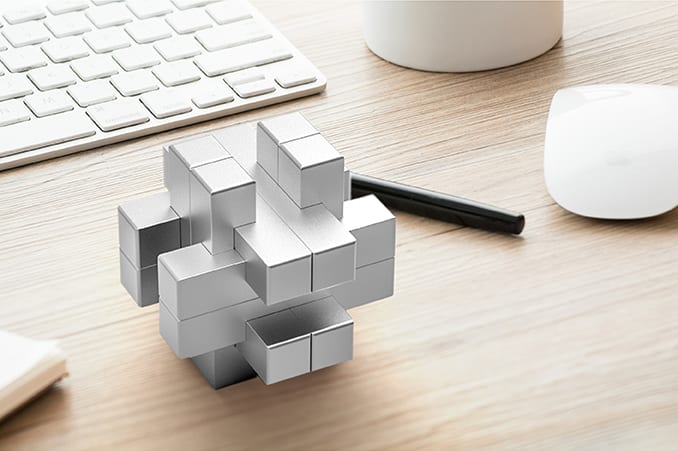 "Once again Rudy has designed a simply elegant piece of artwork that also feeds the spirit, mind, and body." -- Anna K.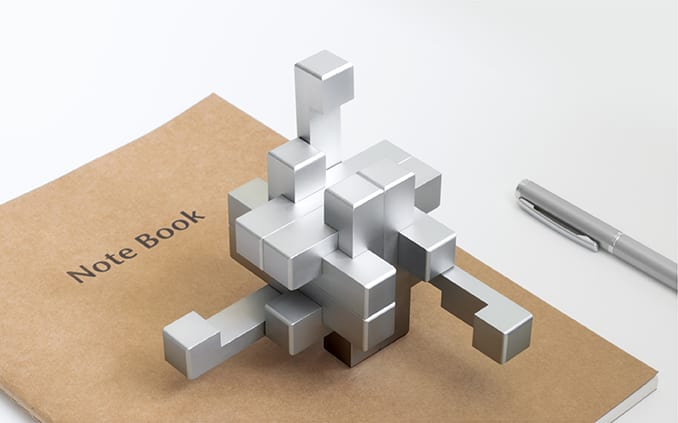 "It has a pleasing look, nice simplistic design and a low density, high-strength, non-tarnishing metal." -- Charles M.
Why you need a Titanium puzzle? 
You want something that is safe and healthy to touch that will last for generations
You are an educator and you want to shock your students with the highest -to-density ratio of Titanium, creating a memorable experience. 
You want to have the coolest thing in the office - the ultimate conversation starter. 
INSPIRED BY ANCIENT ARCHITECTURE
Vault is inspired by mortise and tenon joint, an ancient wood joinery technique dating back 7,000 years.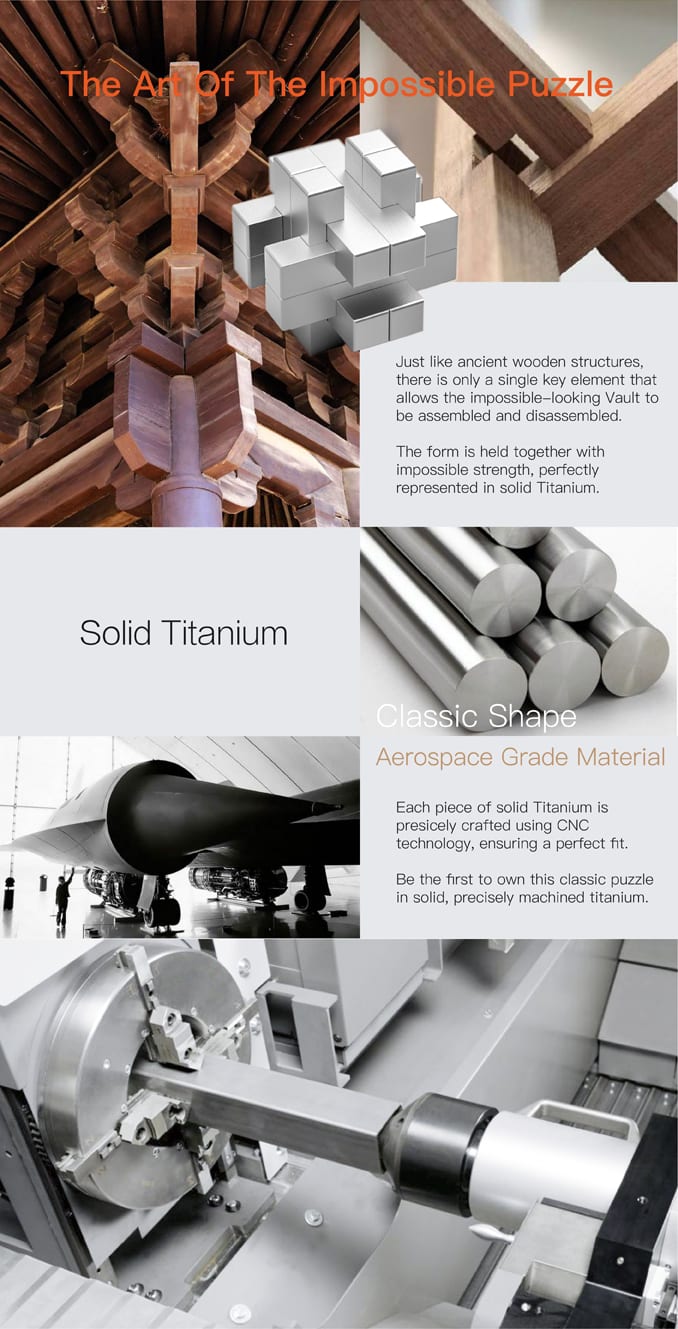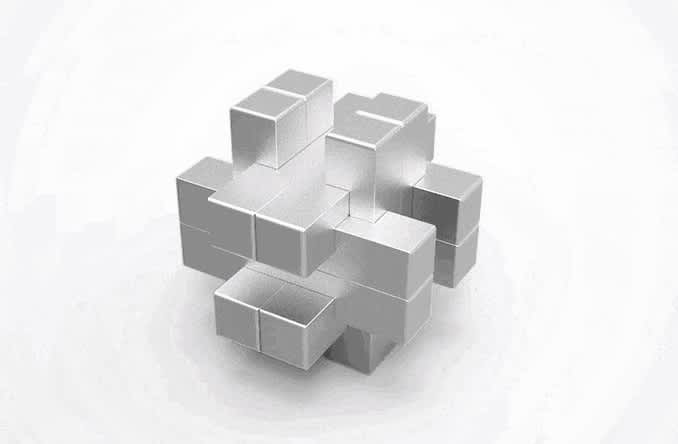 The Ti6AL4V aerospace Titanium looks stunning from any angle
A LIFETIME HEIRLOOM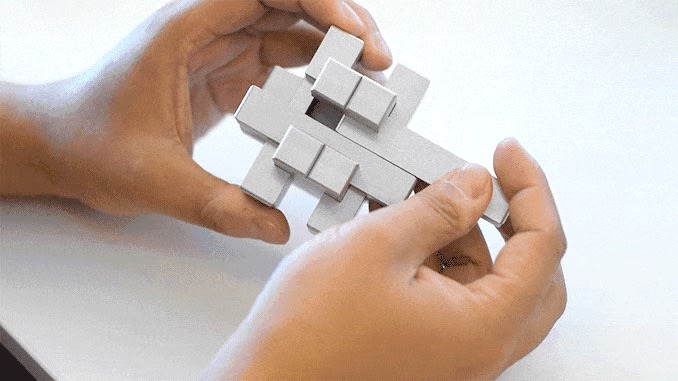 Solid Titanium is resistant to the wear and tear that come from decades of use. Leave a legacy heirloom for future generations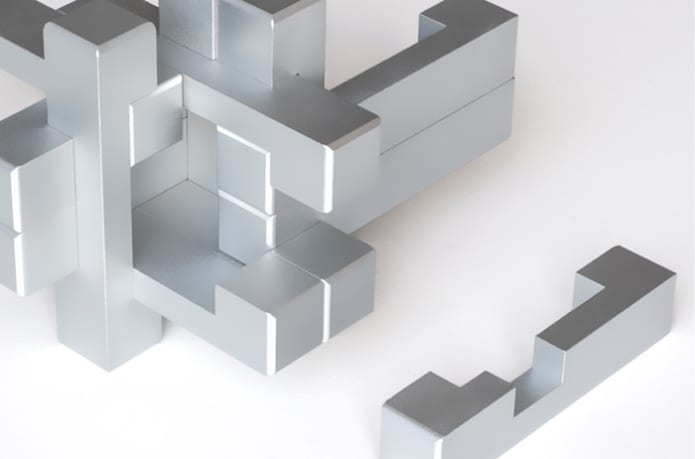 A single key holds the secret to solving the puzzle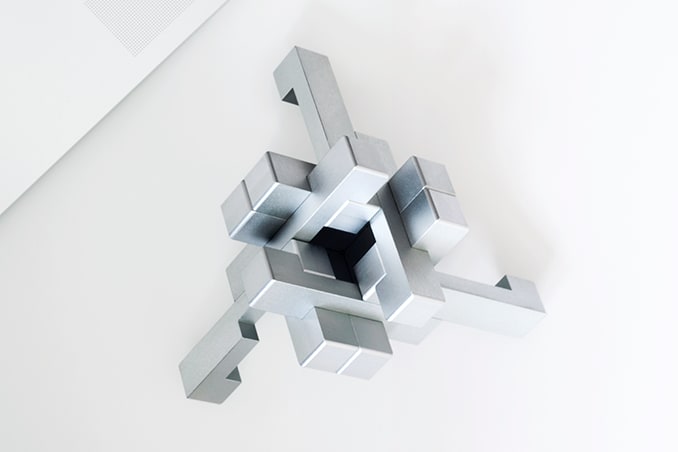 This is truly a finely crafted work of art that will last for many generations to come.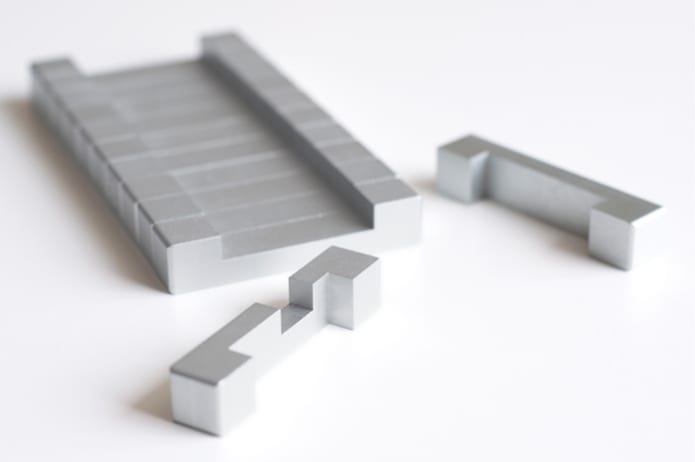 Pause and reflect on the impossible simplicity of this 12 piece puzzle.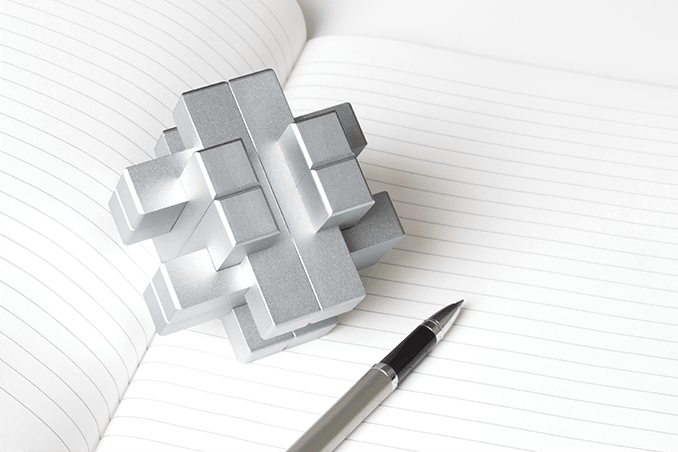 Once you know the secret (solution included) seemingly impossible problems may seem easier to grasp.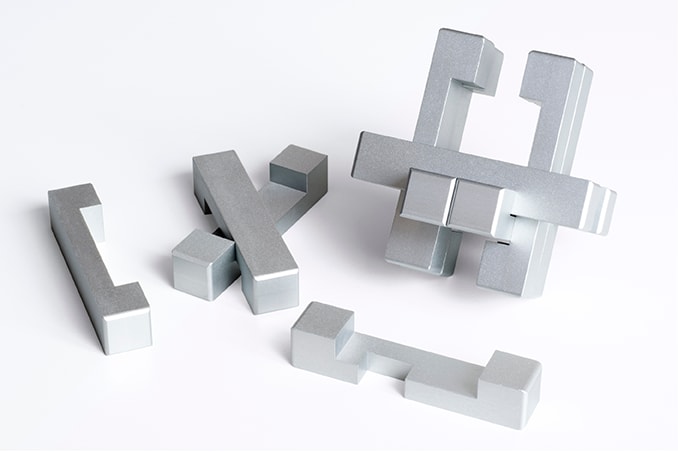 You may be the only one who can solve it. Will you look at the solution before you give it a try?
SPECIFICATIONS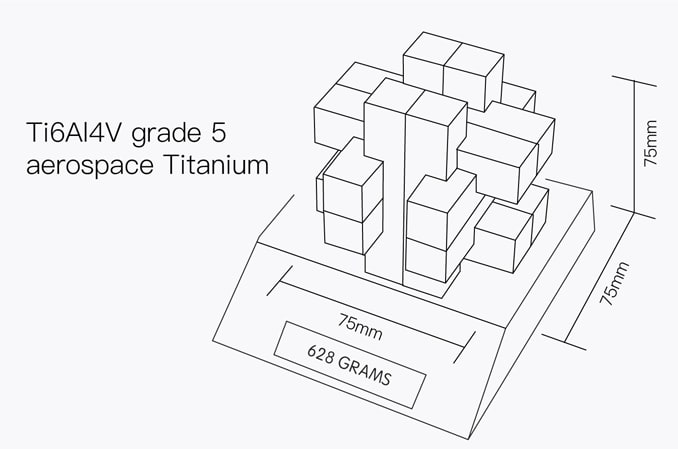 SIZE: 7.5 cm (2.95 in) x 7.5 cm (2.95 in) 
MATERIAL: Ti6Al4V grade 5 aerospace Titanium 
WEIGHT: 628 grams
About us
This is our 5th major metals campaign here at Trance Metals. We are striving to make the best possible aerospace quality, solid metal products on the planet. We have a 100% success and fulfillment rate with our previous crowdfunded campaigns and have raised over $1.2 million.
Here are what some people are saying about our previous projects:

"Yet another attractive addition to my growing assemblage of Rudy/Trance art objects. Many thanks for your creativity and excellent craftsmanship." -- Duncan Fordyce 
"I'm in as well- I love all of the Trance items that I have backed, and I get compliments when others see and touch them! Thanks for making these." -- Mike 
"Rudy, I believe I have everything you have made to date. I have a Trance Metal wall of excitement! I can't wait to add this to my collection." -- Steven Landau
"Once again Rudy has designed a simply elegant piece of artwork that also feeds the spirit, mind, and body." -- Anna K.
"What a beautiful addition to my Forge Solid Cubes. Can't wait to see the next thing you come up with." -- Susan P.
"Now I'll have a cool sphere next to my Esington glass!" -- Jason A.
"Hi there, just wanted to let you know I was a huge fan and backer of the tungsten project, and found this awesome as well. So backing this was a no brainer." -- Mohamad S.
"I just backed your latest KS campaign. I love your stuff and have two cubes and one hourglass already in my home. Can't wait to see this 1kilo sphere... I'm sure your campaign will be another huge success." -- Dan D.
"Hello! I was one of your esington backers, I just backed this project too...My father is a huge fan of copper so I figured This would be a wonderful gift to him. Thank you!" -- Jennifer L.
"Hey Rudy! I backed Esington (actually a Day 1 backer on that, too, I'm proud to say!!) and I just backed Trance...I love your products! Keep up the good work!" -- Tania D.
"I backed the tungsten KS project and love it. My wife is copper crazy and will think this is perfect. I hope you are able to get a good polish. Great job on the super speedy funding!!!!!" -- Mike E.
"Congrats on getting funded so quickly. It's very impressive but not surprising! A true statement to the quality of your previous products and how much people liked them. I already got my own pledge and 3 more friends are onboard. Congrats again." -- Kosta Z.
"Hi Rudy, I'm a backer of the Forge Kilo (which I loved by the way) and pledged for the Trance Copper Sphere as an early-bird backer." -- Brian H.
"Looks so cool. All Backed! Thanks and look forward to holding this thing..." -- Darrel R.
"Stunning! I did back Esington and am looking forward to adding the Copper sphere to my collection. Best wishes" -- Lee A.
"I think this project just might be more interesting than the Forge Solid! I backed that project for two cubes and this sphere will be a nice addition to my collection." -- Robert S.
"Hi Rudy, Count me in of the Trance Copper Sphere -- looks very cool and will be a nice addition next to my Esington glass! Onward!" -- Steve P.
"Hello! I was a backer of the [tungsten] cube project! I actually regret not getting a larger size of the cube, but now i can make up for it in copper! The cube was definitely helpful and calming just to have on my desk, so I cant wait to see the sphere!" -- Florence W.
"Excited for your new project! Everyone who sees the cubes from the Forge Solid project loves it. Woohoo!" -- Butch W.
"Hi, I am an [Esington] backer and just backed your Copper Sphere at the 2x 1kg level. Looking forward to this - love my timers!" -- Monika R.
"Hi - I just backed the Trance Copper Sphere...and was a backer of the Forge Solid as well. Thank you for another cool project!" -- John B.
"Hi! As a backer for your Esington glass project, I got your email today about this project and immediately had to back it. The images of this copper ball look amazing and I can't wait to see this project fulfilled!" -- Nicole T.
"G'day. I love my Tungsten cube and would love to get a copper sphere to put next to it. These are such awesome ideas. Thank you for doing them" -- Matthew I.
"Hi Rudy,...I just pledged the 1 lb. copper sphere in matte. I love my Esington glass, every one who comes over to my home, if they come in my living room they are drawn to it to turn it up side down/" -- Nate K.
"I backed the cubes and use them at work regularly. I teach at the military EOD (bomb squad) school in the nuclear division. The density of the kilo helps me show the how small 2 lbs of fissile material can be when talking about criticality incidents. I have backed this at the kilo size as well and it looks awesome." -- James H.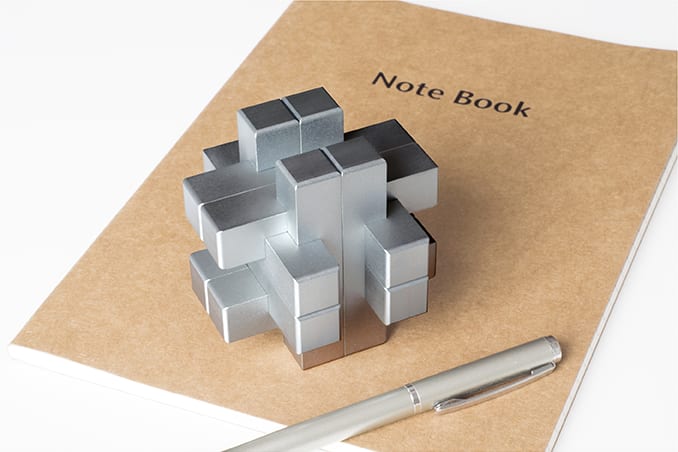 Pledge today to make the Trance Vault a reality!
Risks and challenges
My previous projects were incredibly educational. With over 10,000 backers all over the world between them, manufacturing and logistics were incredibly complex for someone with no previous experience.
After several trips to manufacturers in Asia, switching shipping companies, sourcing companies and export agents, I feel like we are in a much better place than we were before our unexpected success on Kickstarter. I'm also proud to be one of the few small companies to have 100% fulfillment on our campaigns.
There are always risks involved, but the biggest one is always the timeline. We were late shipping the bulk of our projects (though we did manage to get many of our early birds on time). We've given ourselves an extra month with this timeline and feel very confident we can deliver on time. If we do run into manufacturing, logistics or shipping issues, we'll always keep you updated. We promise to deliver 100%, just as we have on every other project.