Experience life un-tethered, free from wires and buttons. Touch is so small it virtually disappears in your ear. Our second generation earbud is completely redesigned for amazing high quality sound, increased range and stability, and crystal clear High Definition sound.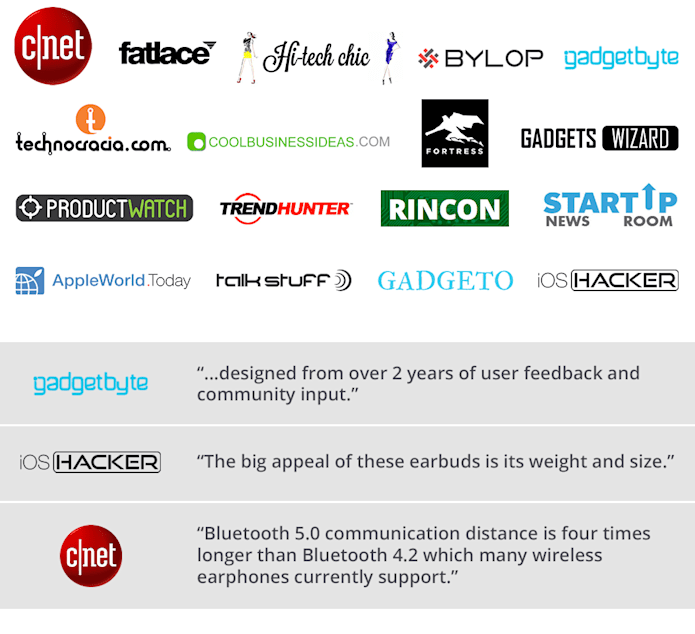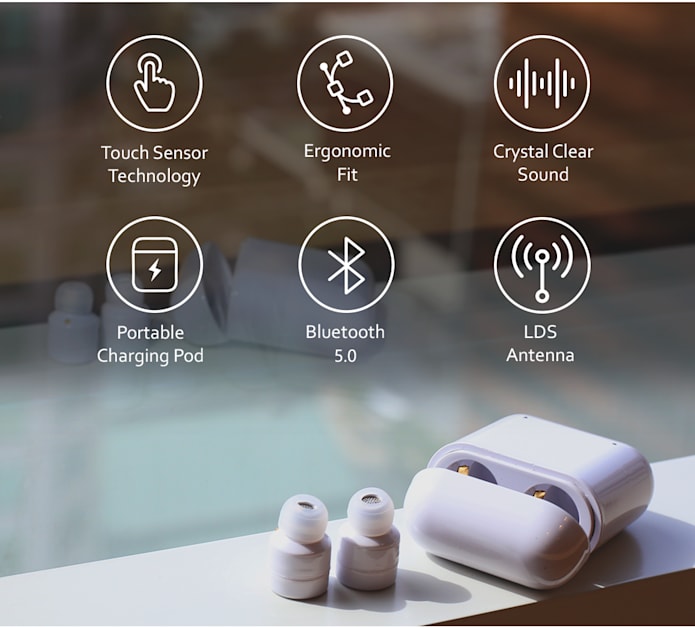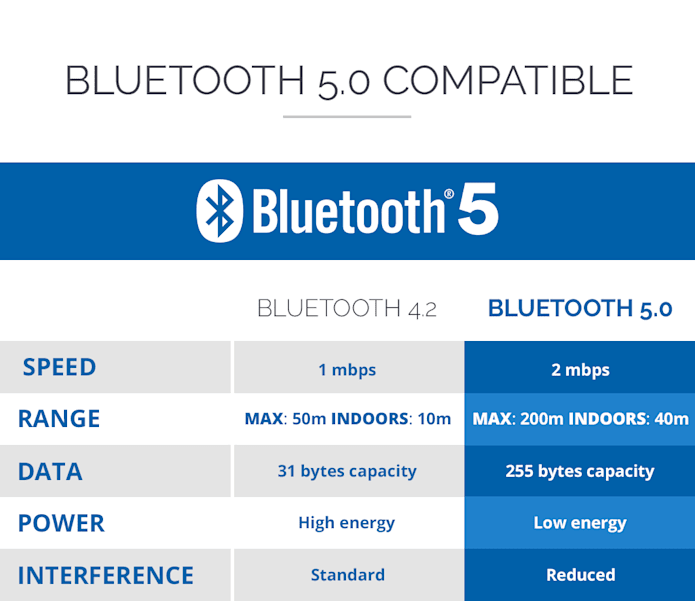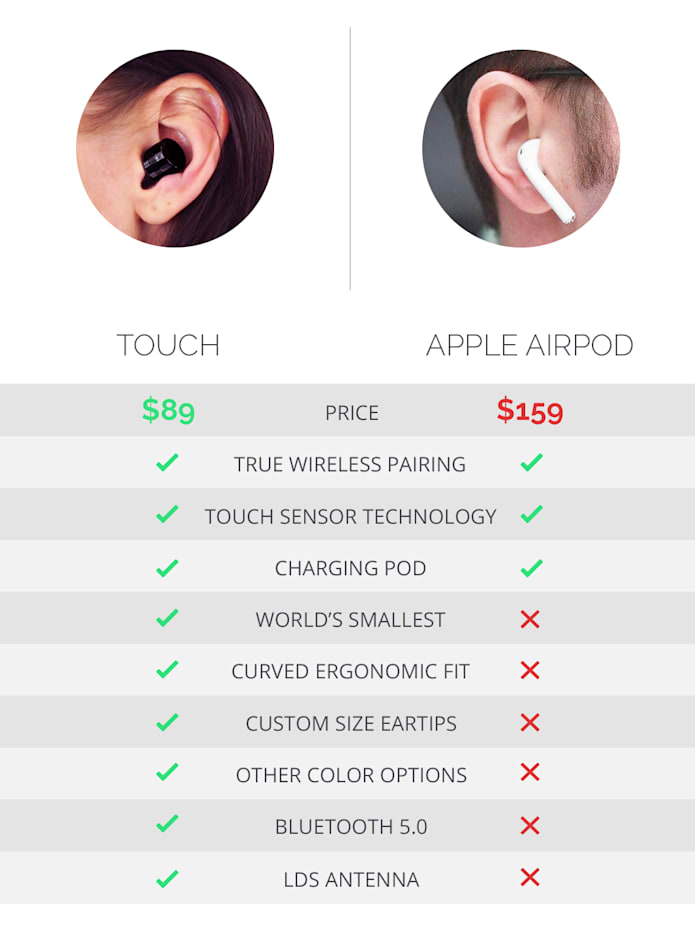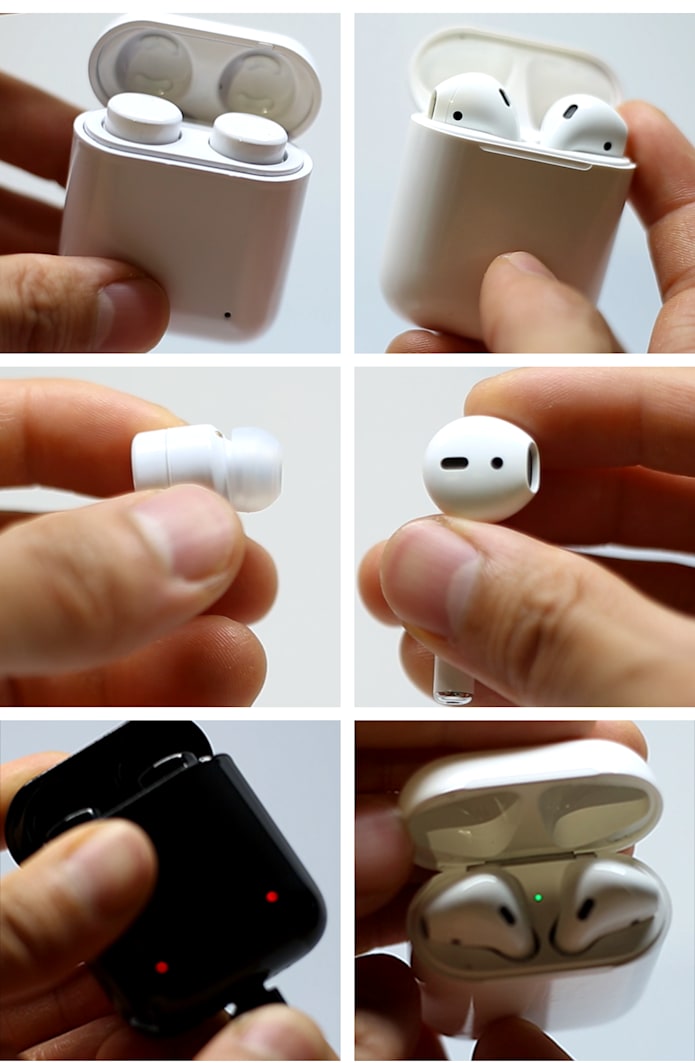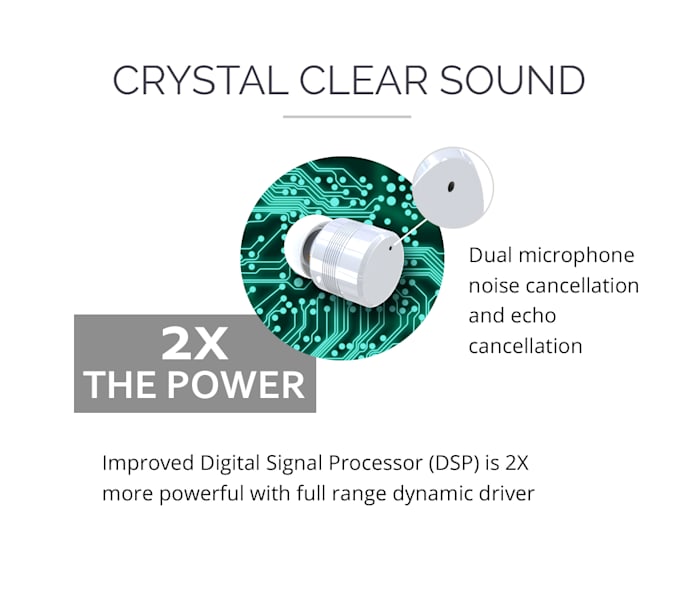 Touch features a redesigned chip set that now supports high definition sound and voice (Wideband speech) by boosting the frequency range of the captured audio combined with dual-mic noise cancellation and echo cancellation for crystal clear calls.
Your favorite personal assistant is just a tap away. Our engineers have simplified the experience into a single touch sensitive surface. The minimalist approach is easier to use, and with less mechanical failures.

Designed with portability in mind, the charging pod is slim and elegantly styled for pockets of all sizes. The charging pod fully encloses your Touch earbuds for protection and fully charges your buds without any cables or wires.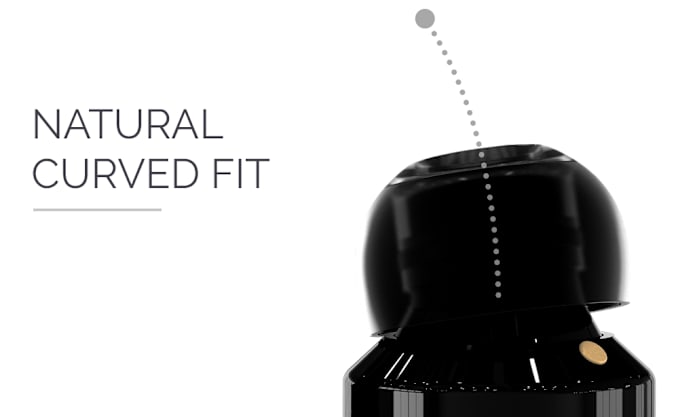 Redesigned for the perfect fit, Touch is slightly curved to follow the natural flow of the human ear. This allows Touch to rest comfortably on the outer ear while directing sound optimally into your ear.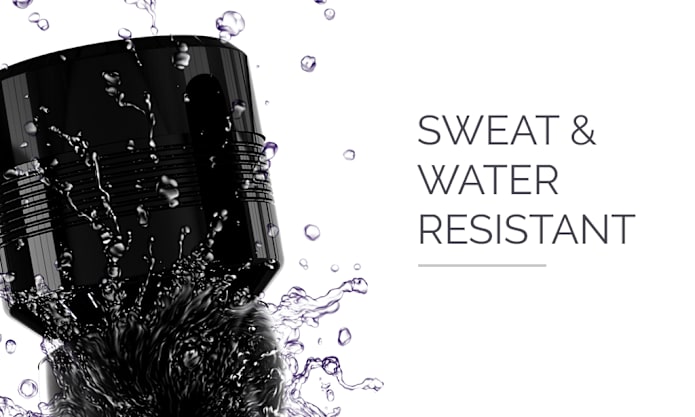 Touch earbuds are the perfect companion for running, biking, hiking, trail running, climbing, or any other activity. With IPX5 sweat/water resistant features, work out to your favorite tunes with a Bluetooth headset that can keep up.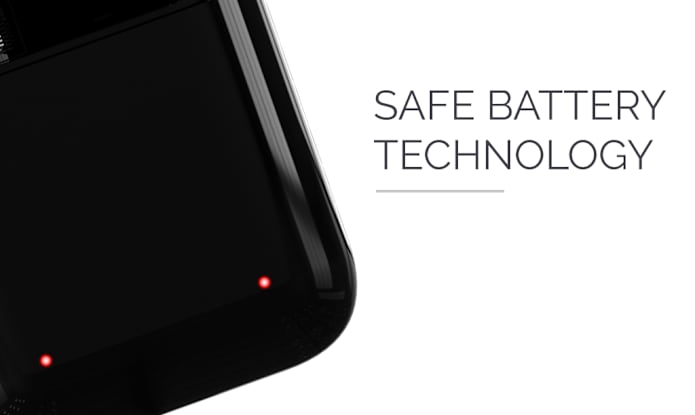 Using safe and reliable German designed coin cells manufactured by VARTA, the extended battery is a 60 mAh providing up to 3 hours of music playback, and 3 hours of talk time on a single charge. Combined with the charging pod, Touch can provide 6+ hours for talk and music and up to 120+ hours on standby.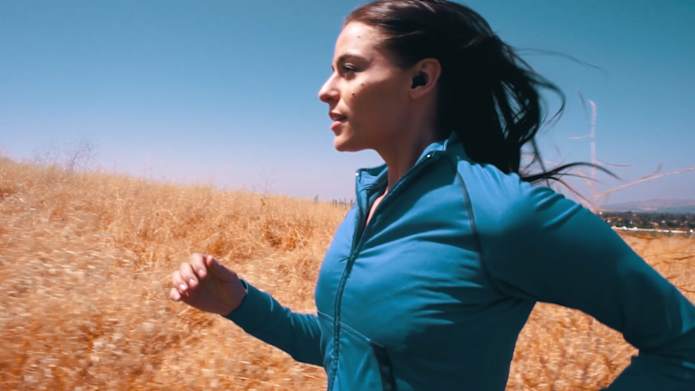 The Touch charging pod comes with sleek rounded corners and is perfectly pocketable and portable. Take your Touch earbuds with you wherever you go and never worry about tangled wires or bulky headphones again.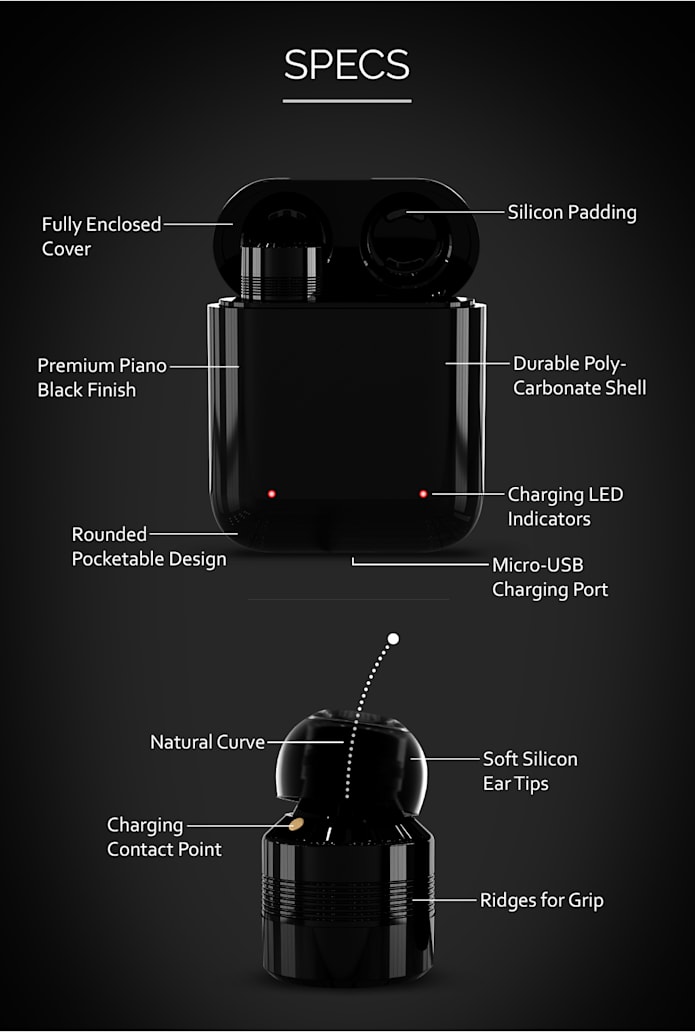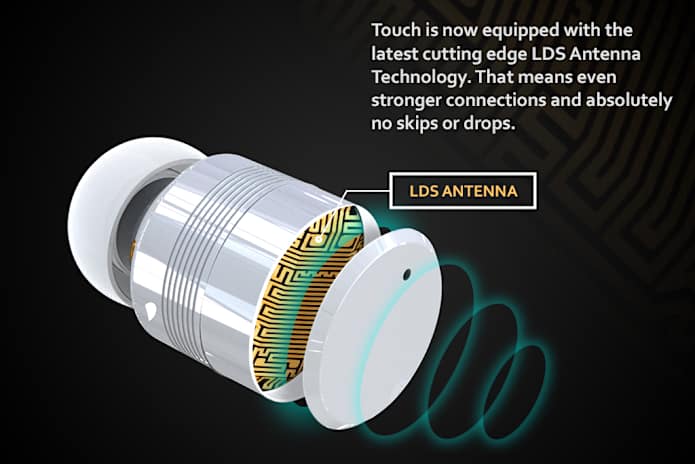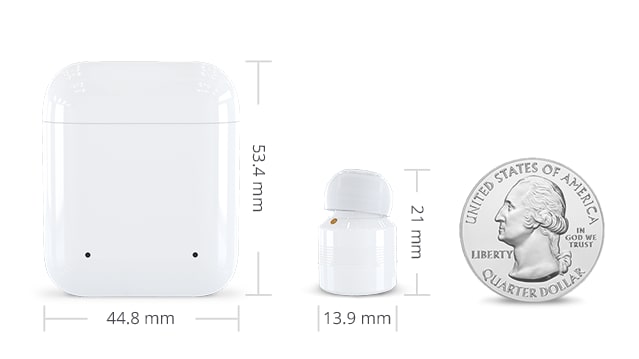 Music/Talk Time: 3 hours X2 (with Charging Pod)
Wireless Range: 32.8 ft
Bluetooth: 5.0
Standby Time: 120 hours
Earbud Battery: 60 mAh VARTA coin battery
Capsule Pod Battery: 280 mAh
Earbud Weight: 4.7 grams
Charging Pod Weight: 25 grams
Dimensions: 1.38cm X 2.2cm
Charging Time: 1.5 hours
Touch will officially be using the latest Bluetooth 5.0 technology, giving you all of the benefits of the most up-to-date and advanced wireless audio capabilities:
Speed
With twice as much speed as the previous version, Bluetooth 5.0 gives you faster pairing and data transfer with no audio/video delay.
Range
Bluetooth 5.0 has increased it's max range fourfold, giving you about 150 extra meters of distance between your device and your Bluetooth headset. Indoor use has now increased from a 10 meter range to 40 meters, allowing for the potential of whole home wireless connectivity. Never worry about having to be in the same room as your device again.
Data
The amount of transferable data has increased by 800% allowing much richer data to be sent and received.
Power
Low energy functionality is perfect for devices that are needed to run for longer lengths of time, such as coin cell batteries, making Touch extremely power-efficient and extending battery life.
Interference
Refinements have been made to Bluetooth 5.0 reducing interference with other wireless technologies to ensure your devices can coexist in the increasingly complex wireless environment.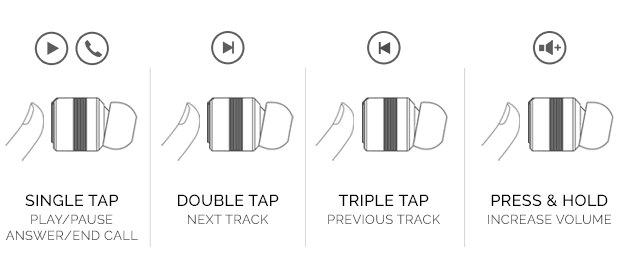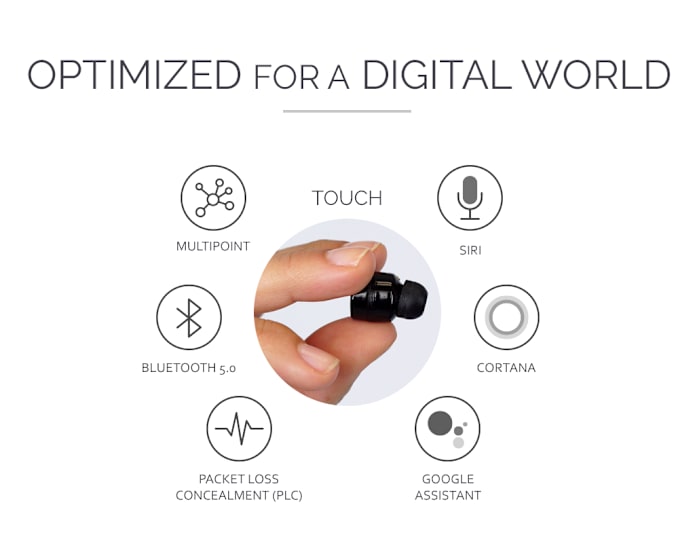 Perfect for your favorite digital assistant from Apple Siri, Microsoft Cortana, or Google Assistant - Touch is compatible with all of the above and more.
Multipoint: Technology that allows Touch to be connected to multiple Bluetooth devices at the same time. When answering a call on a second device, Touch recognizes which device is ringing and will connect to the correct device automatically.
Packet Loss Concealment: PLC means that Touch is optimized for digital communications and to maintain the best possible sound quality. You will notice a significant improvement especially when making Skype or Facetime calls which use voice over internet protocols (VoIP).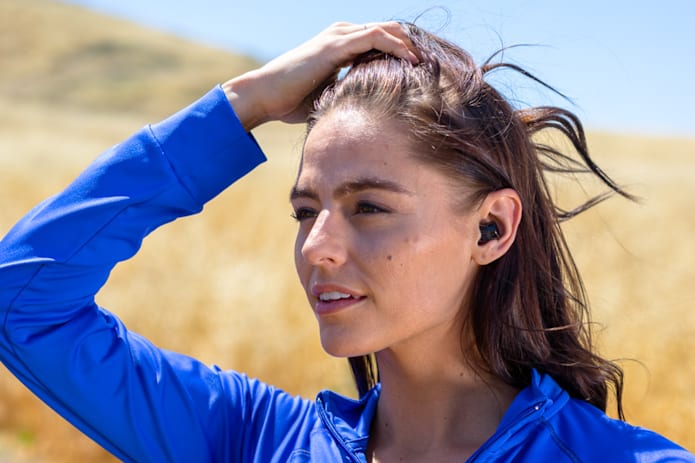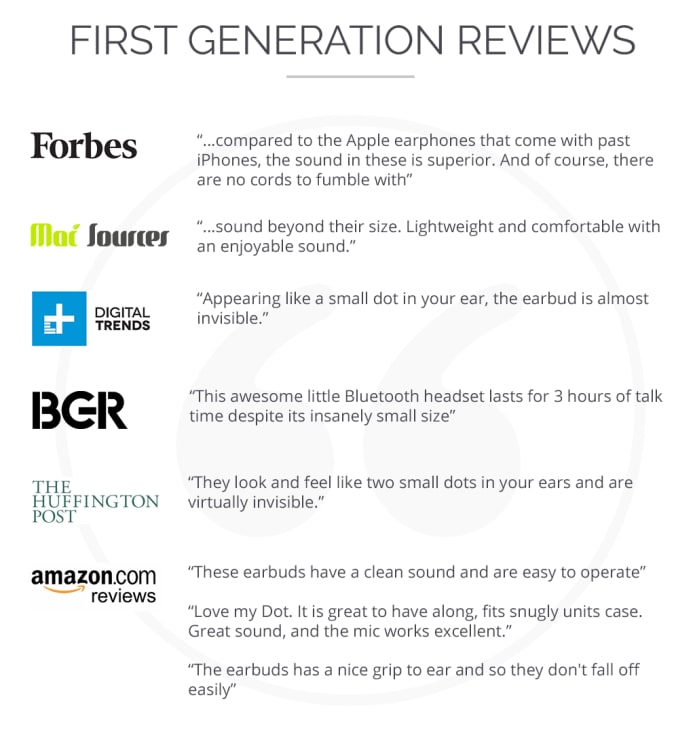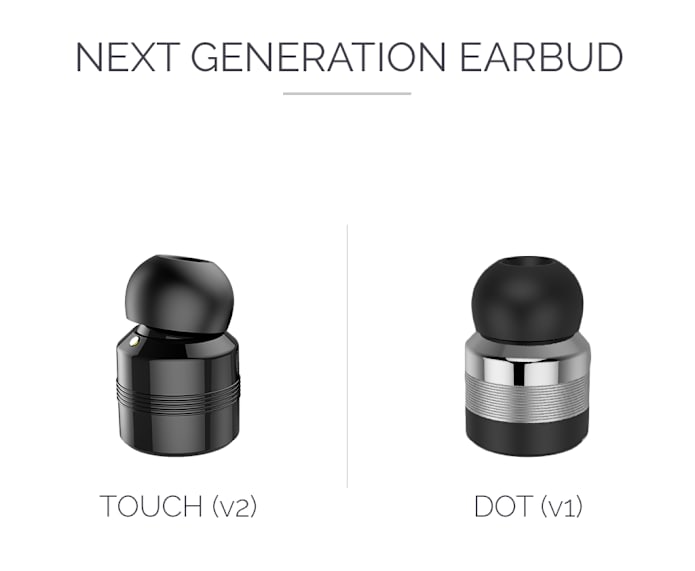 Touch is the latest generation from the team behind the first "World's Smallest Earbud" also known as Dot Headset on Indiegogo. Having raised over $715,000+ on their first crowdfunding campaign, successfully delivering the headsets to backers, and now one of the top ranking Amazon wireless earbuds, Diifa is returning to Indiegogo to debut Touch.
Touch has been crowd-created from over 2 years of user feedback and community input. Here are some of the top concerns raised by our earliest supporters and how we have improved and solved many of them.
Although Dot Headset features a dynamic driver speaker for accurate sound with a full frequency range, the sound quality was still limited by the DSP (digital sound processor). Touch features a completely redesigned chipset and processor with 2X the processing featuring 96 MIPS dual-MAC DSP (MIPS = Mega Instructions Per Second). This is a large improvement from the original Dot's 48 MIPS. This boils down to improved acoustics performance for better sound quality, and more accurate voice processing.
 
Now, Touch automatically turns on and connects with your phone when removed from the charging pod. This is a functional improvement from the previous turn on + pair procedure which takes a few seconds. By automating this step, you just pop the Touch earbuds out of the charging pod and you are ready to go!
 
With the upgrade to Bluetooth 4.2, Touch adds a layer of privacy upgrades and increased speed reducing the latency for smooth audio playback. Our engineers are actually researching Bluetooth 5.0 so stay tuned for more announcements.
 
The biggest visible improvement on Touch is the slight angle of the ear-tip. The number one requested feature was to improve the ergonomics of the design for a more secure fit. With a slight angle, Touch directs sound more directly into the ear without comprising on comfort.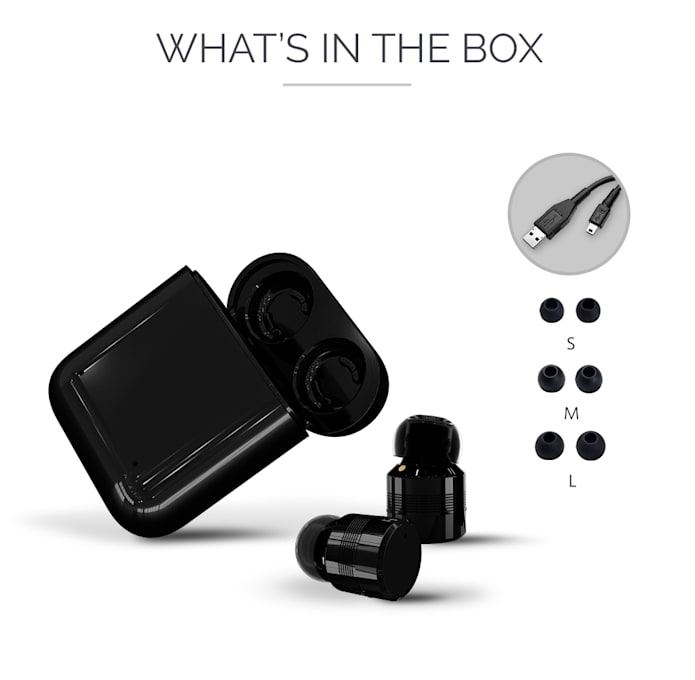 Inside you will receive 1 Touch charging pod, 1 left and 1 right earbud, 3 different eartip sizes to ensure the perfect fit, and a micro-USB charging cable.
Prototype Walk-through Update
Check out this video we made to show a quick walk-through of Touch. How to charge the earbuds, how to charge the charging pod, controlling music using the touch sensor technology. Take a look and tell us what you think! Please note: this unit is a prototype unit and does not show the magnetic docking.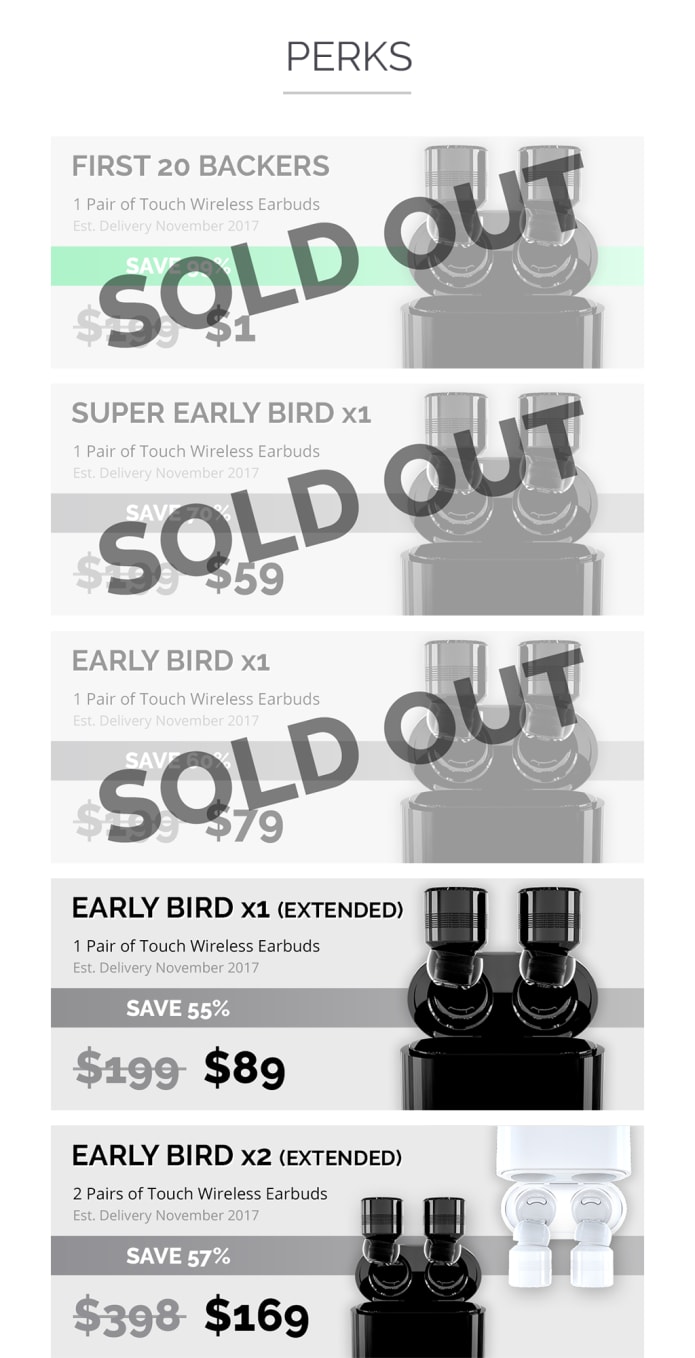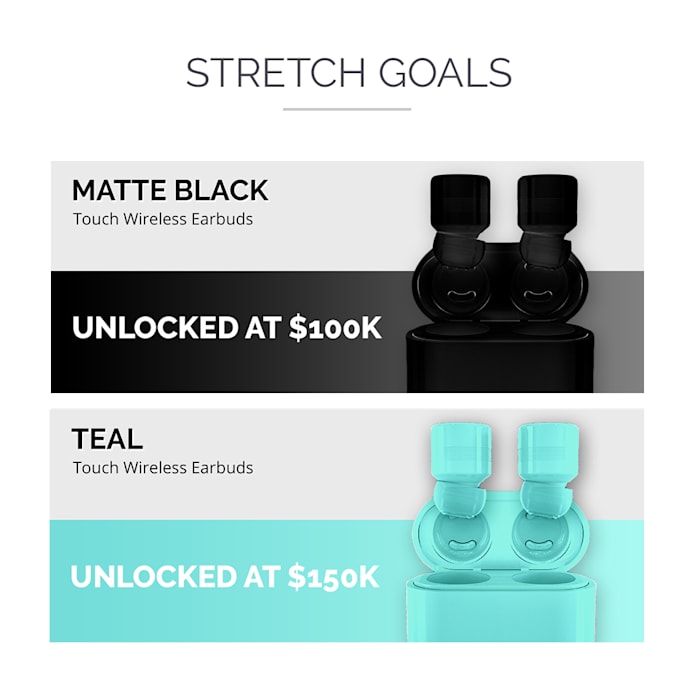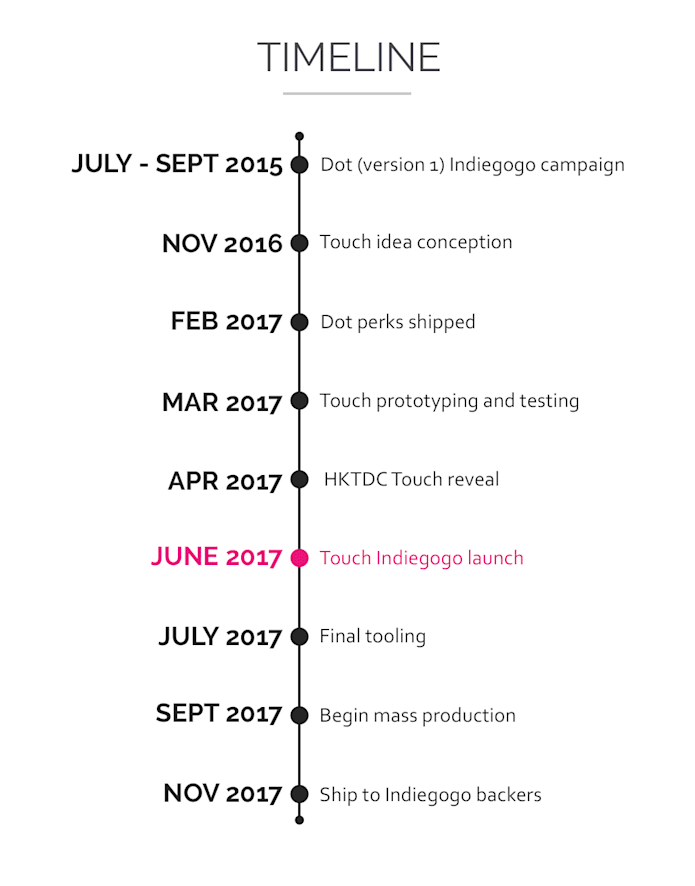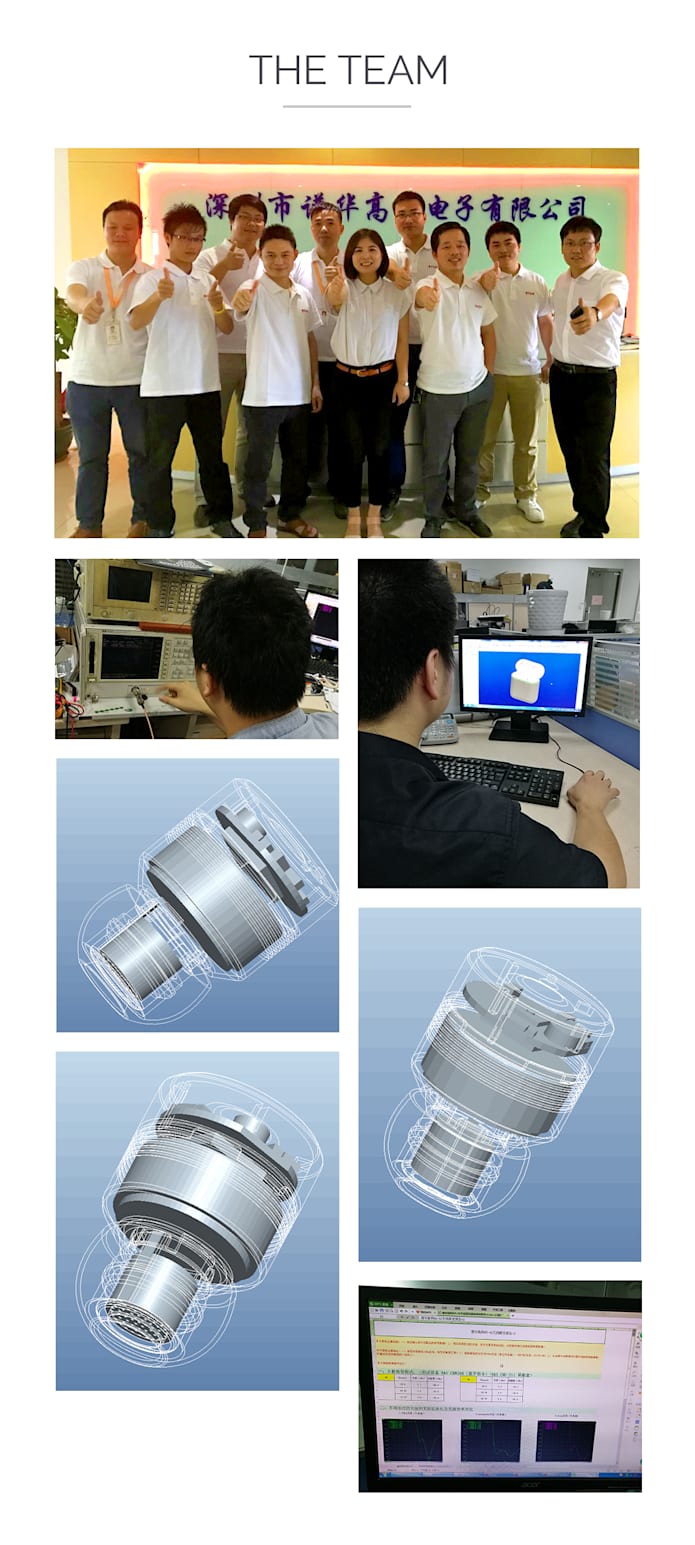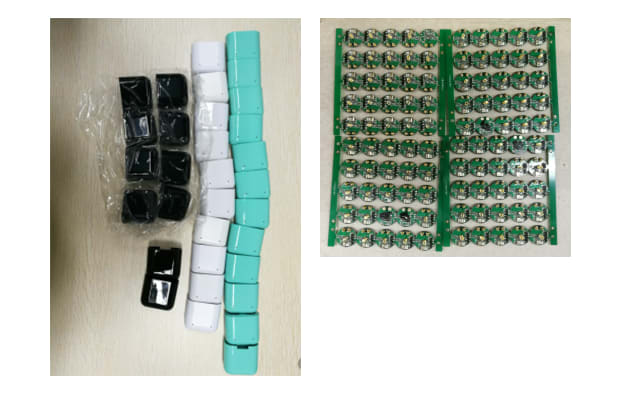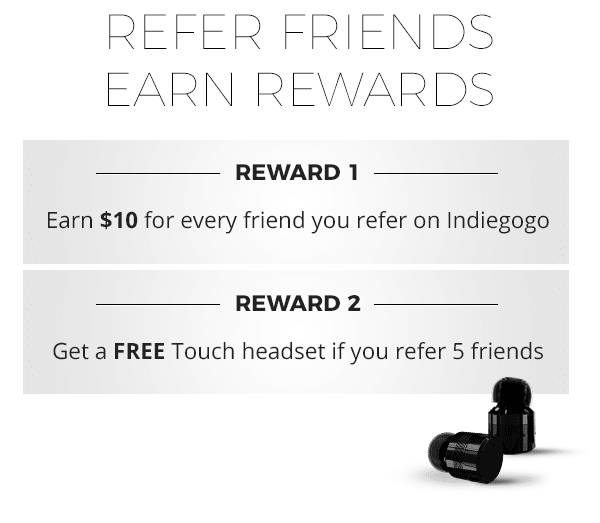 Referral Program Rules:
1. Starts June 26th 00:00 PDT, ends August 12th 23:59 PDT.
2. A successful referral is counted when someone uses your referral link to go to Indiegogo and purchase Touch.
3. You'll earn $10 cash when someone clicks on your referral link and purchases a Touch on Indiegogo.
4. For every five referrals you may choose 1 x Touch Earbuds or 5 x $10.
5. Rewards estimated delivery will be November 2017.
6. Rewards are unlimited.
7. Your reported referral statistics may not be accurate due to Indiegogo limitations.
8. If you have any problems regarding the referral program, please contact support@diifa.us.
9. The total referral will be updated every 24 hours. You may check your referral count if you go to your Indiegogo account under My Contributions > Referrals. 

MONEY BACK GUARANTEE
Touch is changing the way we listen to music. If the campaign doesn't successfully fund and the product is not delivered, you'll get your money back.
Risks and challenges
After successfully raising over 700K+ on our first campaign, we are returning to crowdfunding to bring our second generation Touch with the Indiegogo community. No project is without risk and challenges but we try to do our absolute best to minimize them. Since the first campaign, we have vastly grown our manufacturing capabilities and operations. 
The Touch product that you see in the above video/photos are actual working prototypes.
With your support, we can bring Touch to music lovers around the world. 
FAQ
What if I changed my shipping address?
Update your shipping address in your Indiegogo account. We will provide notice before we start confirming addresses.
When will I receive the backer surveys?
You will receive your backer survey 15 business days after the campaign ends. Indiegogo needs 15 business days to process all contributions.
Can the two earbuds be used independently in mono?
Yes, both Touch earbuds have microphone, multi-function, and speaker capabilities. You can use them independently as a mono unit.
Can you charge one earbud while using the other?
Yes, when one earbud is being charged, it will disconnect from the device. The other earbud will remain connected
What colours are available for Touch?
Touch will be available in two colors: Black and White. 
How much is shipping?
We're offering FREE international shipping exclusively through the LIVE campaign. Once the campaign goes on InDemand, shipping cost is $10 for US and $15 for the rest of the world.
What devices is Touch compatible with?
Touch features Bluetooth 4.2 technology to connect to any desktop computer, tablet, IOT, and mobile phone. Touch will pair with any Android, iOS, and Windows device which includes Bluetooth connectivity.
How do you charge Touch?
Touch earbuds dock into the charging pod and charges through contact ports on the earbud. The charging pod is charged with a standard micro USB cable.
What Bluetooth profiles does Touch support?
A2DP profile version 1.3
HFP profile version 1.7
HSP profile version 1.2
AVRCP profile version 1.6
SPP profile version 1.2
Are the earbuds labeled L (Left) and R (Right)
The reason why L & R is not printed on the earbuds is because each earbud is identical. The left channel and right channel is determined when you first pair the earbuds together. Once you have paired the earbuds, it will remain L & R until you re-pair it again. This is what allows you to use the earbuds independently as a mono earbud.
Who is Diifa?
Diffa-Tech is one of the largest bluetooth headset manufacturers in the world. They are experts in wearable technologies and have delivered millions of Bluetooth headsets for household names you already know and love over the years. http://www.diifa-tech.com/?_l=en
We are a world class manufacturer also known as Shenzhen EnJoYou Electronics Co. Ltd and have developed and manufactured for many Amazon brands. Diifa is our brand behind the latest wireless innovations from our R&D team.
It's my first time on Indiegogo! How do I order?
It's super easy! Pick from the Perks list and click "Get This Perk". Select your color preference, continue with your payment, and then fill out your shipping information. For more information on how to claim a perk, click here.