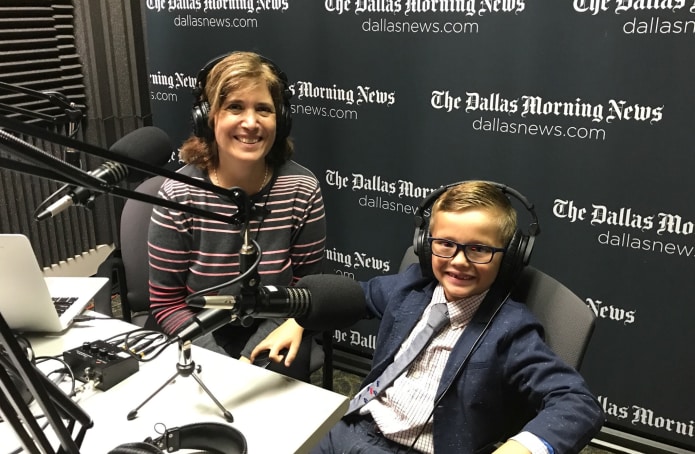 This American Kid is a family-friendly podcast, hosted by six-year-old Milo Flake. Milo is an avid podcast listener and approached his parents with the idea of hosting a show of his own. The podcast was launched in August 2017 and is wrapping up its first season. Milo has been able to interview some amazing guests. Nearly every one of them is pursuing a passion that started in their childhood, and by following their dreams they are making the world a better place. 
What We Need
We are producing the podcast on a shoestring budget with a computer that is older than our host. We will use the funds raised in this campaign for production costs, hardware and software improvements, hosting fees, and marketing (we want to reach as many listeners as possible!) We are confident that with these resources we can produce a quality second season of This American Kid.  This is your opportunity to be a part of the journey and help bring Milo's dream to life.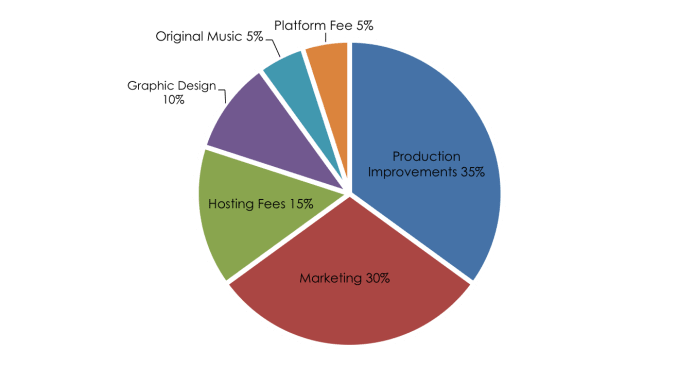 Why Your Support Counts  
Our podcast is a labor of love, brought together by a kid and parent team. We created This American Kid because we saw Milo's passion for interviewing and learning from others. We wanted him to know that his dreams matter and that he can achieve his goals.
We believe that by sharing his interviews other children can learn and come to know that their dreams matter and that they can make a difference for good, when they work hard.
With our limited resources, we've been able to make a lot of episodes that we're really proud of - but we can do a lot more! Your support will give us the resources we need to create another season, full of quality and engaging episodes. 
The Impact
We hope to share a message that not only sparks curiosity, but empowers kids and helps them to believe in themselves. We strive to provide content that the entire family can (and will want to) listen to together. The next generation is full of great potential, but now more than ever, kids need some one to look up to. This American Kid is an opportunity to introduce kids to role models who inspire them to follow their dreams.  
Here is a look at some of Milo's guests: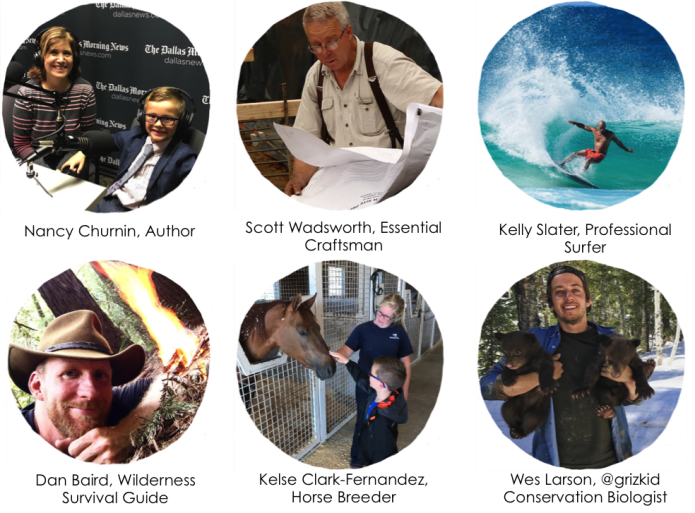 Milo has recorded nine episodes, seven of which are now available on iTunes and Stitcher radio. Season 1 will have ten episodes and will conclude by the end of 2017. 

What our listeners are saying: 
Pretty Awesome American Kid 
"Milo makes me smile. He is such a bright and curious kid and this plays to his advantage. I love that he thinks hard about the questions he asks and is genuine in his responses. I love that he is not only following his dreams, but inspiring others to do the same. Great Job Milo! You are a pretty awesome American kid!"  -adcamhan, via iTunes
Best Podcast for Kids!!!
"My kids and I loved listening to Milo's first episode! He asks such great questions during his interview and he is so fun to listen to! We can't wait to hear more!" -toriprice, via iTunes
Excellent Family Podcast
"Equally engaging for adults and the keikis, looking forward to more!" -ianpatton, via iTunes

Meet Our Team 

Milo Flake - Creator and Host of This American Kid. 
Milo is in first grade. He loves baseball, NBC's "American Ninja Warrior", reading, and LEGOs. Although he is only six, Milo is very involved with the creation of the show. With the help of his parents, he selects guests, researches their work, writes interview questions, and hosts the show.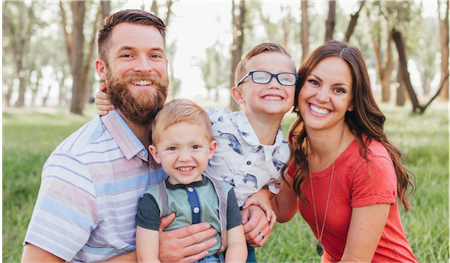 Jordan Flake - This American Dad 
Jordan contacts potential interviewees, produces, and edits the interviews. Jordan also works full-time in manufacturing management. 
Meagan Flake - This American Mom 
Stay-at-Home Mom by day, This American Kid Social Media Manager by night. 
Luca Flake - This American Little Brother
Luca is 3-years-old and the #1 fan ofThis American Kid. His adorable laughs and jokes are often featured in the "Funny Face Minute" segment of the show. 
Timeline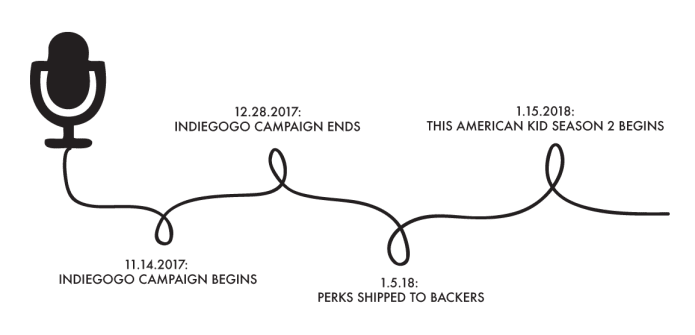 Frequently Asked Questions
Q: How can I listen to This American Kid? 
A: The podcast is available on iTunes and Stitcher Radio. The most recent episode is also available on Milo's website www.thisamericankid.com.
Q: How can I contact you? 
A: You can e-mail us at hello@thisamericankid.com
Q: How do find your podcast guests? 
A: We had a brainstorming session and Milo created a long list of dream guests. It ranges from major celebrities to friends who are doing really cool things! For those individuals we don't know personally, we've reached out through social media. We've been blown away by the kindness of our guests. 
Q: Milo always asks his guests their favorite book, What is Milo's favorite book? 
A: Milo LOVES to read! Lately his favorites are "The William Hoy Story" and "Manjhi Moves a Mountain" both by Nancy Churnin (Interviewed on Episode 1) and the Magic Tree House series by Mary Pope Osborne. 
Other Ways You Can Help 
If you aren't in a position to donate, that's okay! -you can still help! Our #1 goal is to reach as many kids as possible. Spread the word about our campaign and podcast. You can subscribe to This American Kid on iTunes or Stitcher Radio (it's free!) ... and if you love it, leave us a review!
Follow us on social media to stay up to date with all of our campaign and podcast news #thisamericankid
Milo is an "Imagine If, With Jif," Finalist!
Jif® Peanut Butter knows there is potential and optimism to be found in small things—moments and ideas that, one by one, reinforce our belief in ourselves and in the possibilities that lie ahead. That's why this year, Jif Peanut Butter is helping spread a little more love in the world through the "Imagine If, With Jif" program to help fuel and nourish the potential of the next generation.

Jif in partnership with Indiegogo, has funded three kids' positive and impactful entrepreneurial ideas to build a better future for all including Milo. Milo received $10K from Jif to kick start his official crowdfunding pages in November. Jif congratulates Milo on making his big dreams for a better world come true!

In January 2018, Jif will award one grand prize winner with the most successful and impactful crowdfunding project an additional $20K to help make their idea a reality. More information at Jif.com/Imagine-If.