The x2 Sport Underwater Jet Pack

Have you ever been snorkeling and seen something incredible below you, but haven't been able to get to it before your breath runs out?  Until now you needed Scuba gear to take a closer look, but not any more thanks to the worlds first underwater jet pack; the x2 Sport. 
The x2 Sport is a wearable propulsion system that revolutionises the underwater experience bringing the adrenalin of action sports to the underwater world, enabling you to explore the ocean with the power and grace of a dolphin.


The x2 Sport can take you deeper and further than ever before.  The concept is simple; thrust generated by the patented Hydra thrusters propels you through the water faster than an Olympic swimmer.  The x2 provides the effort, saving your precious oxygen allowing longer duration dives.
We designed the x2 Sport for snorkelers, swimmers, extreme sports enthusiasts - anyone that loves being in the water.  Guiding yourself through the water is a breeze; all you have to do is point your arms where you want to go.  This action vectors the thrust and the x2 propels you in the new direction.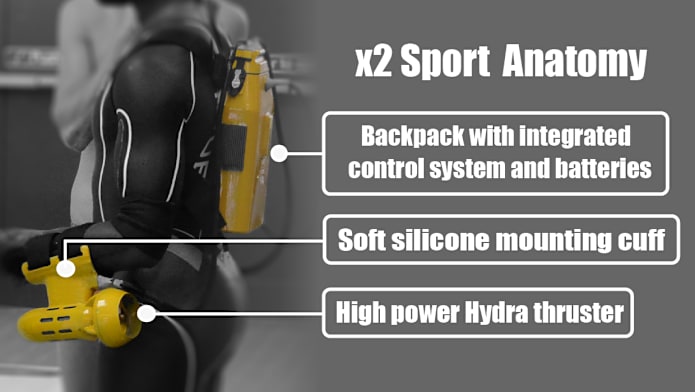 The x2 opens up a whole new experience in underwater acrobatics by allowing you to twist, turn and spin.  You're only limited by your imagination and the best part is that your hands will be free enabling you to stop to take photos.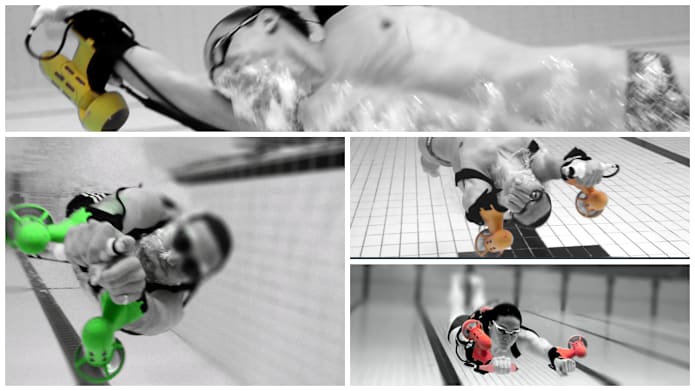 You control your speed using a handy throttle grip which is attached to you (so don't worry about letting it go, you won't lose it).  The analogue trigger gives you total control over how fast you go, so you can cruise along at a relaxed pace or hammer it at a top speeds in excess of 6mph!

Available Colours


We've received lots of interest in the Underwater Jet Pack over the last couple of years.  Our Indiegogo campaign represents the first opportunity for people to get their hands on a jet pack of their very own.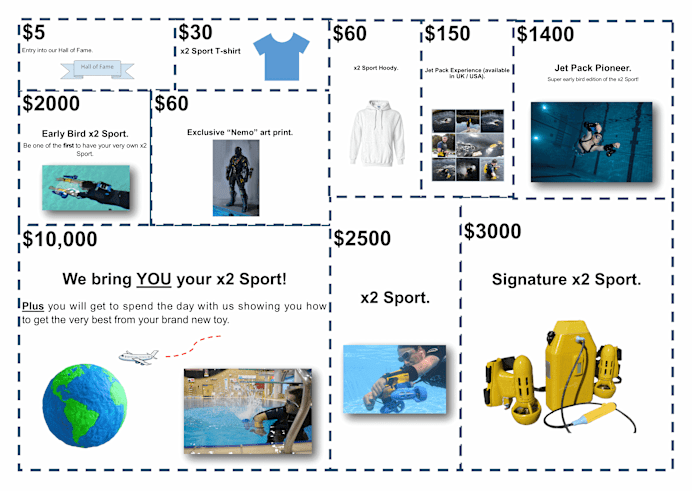 $5 - Hall of Fame
Your name will be forever remembered on our websites hall of fame as a one of the heroes that helped bring the underwater jet pack to the world.  The website will be updated with the names of everybody who has supported us by November 2015.
$30 - Supermarinovation T-Shirt
You can have your very own T-Shirt emblazoned with Supermarinovation.
$60 - Hoodie
If you live somewhere a little bit cooler then why not have your very own Supermarinovation hoodie.
$60 - Nemo Print
To express our vision, we commissioned our very own hero, Nemo – created by Peter Balogh and inspired by the underwater jet pack.  You will receive a print of Nemo on high quality metal plate which will looks fantastic on your wall.
$150 - Experience the x2 Sport
Enjoy the awesome power of the jet pack in a unique one off experience .  We'll be running events in the UK and Florida, USA where you can join us and have a 30 minute thrill ride with the x2 Sport.
$1400 Jet Pack Pioneer
This is a very special opportunity to join us as a jet pack pioneer. As a pioneer you will be receiving a pre-release version of the x2 Sport, a beta jet pack.  We'll provide you with upgrades and improved parts in the run up to the release of the production model.  Your feedback will help us shape the future of underwater jet pack.
$2000 Early Bird x2 Sport
An x2 Sport: Underwater Jet Pack of your very own - at an early bird price! You will own an x2 Sport and everything you need to get you moving at a significantly cheaper price than the MSRP.
$2500 x2 Sport
An x2 Sport: Underwater Jet Pack of your very own. You will own an x2 Sport and everything you need to get you moving at a cheaper price than the MSRP.
$3000 x2 Sport Signature Edition
An x2 Sport: Underwater Jet Pack of your very own with a flashy twist. The signature is a limited edition unit with a one of a kind exclusive custom paint job and comes signed by Simon and Chris, the creators of the jet pack.
$10000 We'll bring you your x2 Sport!
You'll receive an x2 Sport Signature Edition hand delivered by the creators Simon and Chris.  You can enjoy a day of jet packing together as they show your the ropes and get you well on your way to becoming an expert pilot.

We've dedicated the last three years to developing the underwater jet pack, the result of which is the x2 Sport prototype.  With your help we can make the next leap and turn our prototype into a full , production ready product.
To date we've been totally self funded but now we need your support so that everybody can have the opportunity to own their very own x2 Sport.
We need $35,000 which will enable us to finish development and move the x2 Sport to a production ready state over the next 12 months.
The funding will allow us to move to a larger facility, buy new components and equipment, which will help us to refine our production methods, reduce assembly time and improve build quality.
Some of the things that we desperately need are a walk in spray booth, a much larger testing tank, a permanent component testing rig and a bigger CNC machine - not to mention more 3D printers! 
Other Ways You Can Help 
If don't want an x2 Sport for yourself but are still interested in helping us succeed, then don't forget you can donate any amount without selecting a perk.  All donations are gratefully received and every person who pledges will get their name on our Wall of Fame.
Please share our Indiegogo campaign as much as you possibly can on Facebook and Twitter.  We need your help to get the word out!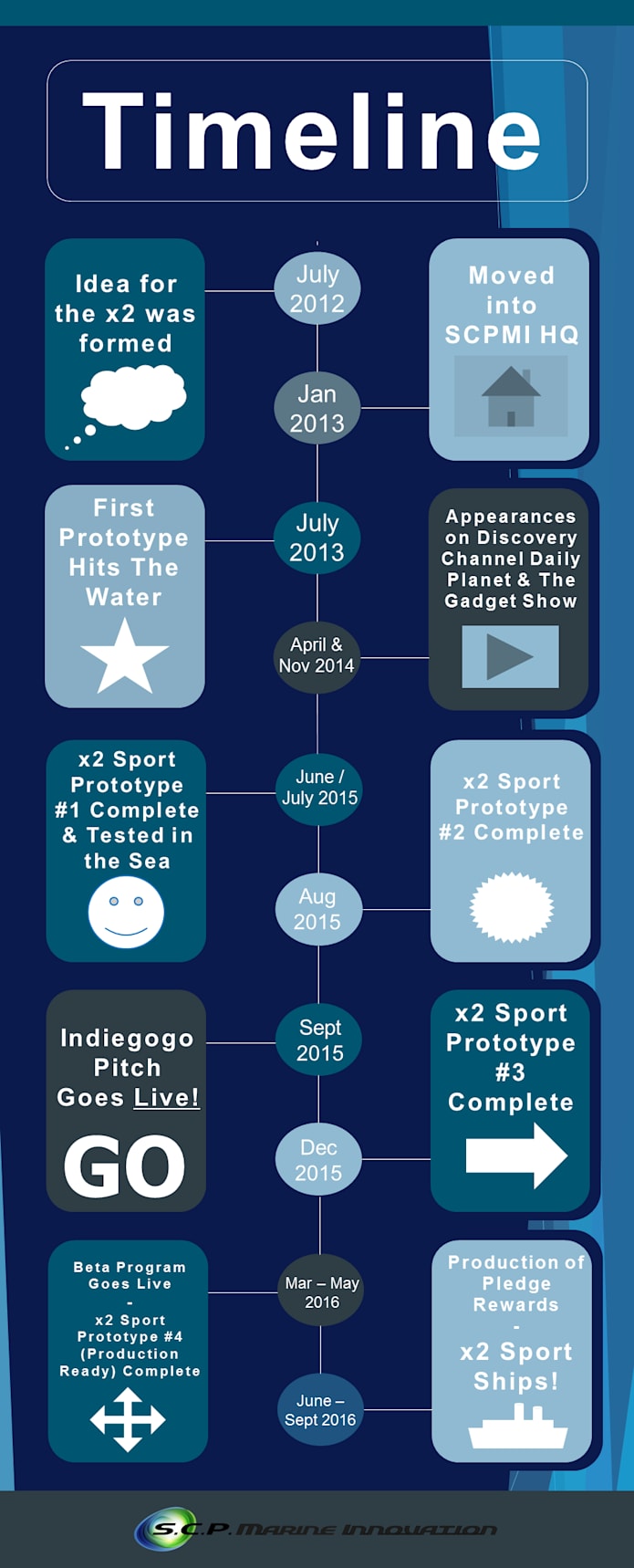 There are some cool things that we want to add to the x2 Sport before it's ready for official release, such as a full sensor suite, smart battery management and a refined throttle system.
Once we've managed to squeeze all that good stuff in we'll go through a period of shakedown testing to make sure it's all working as we expect, before moving into full scale production, ready for shipping out rewards c.September 2016.
A successful Indiegogo campaign is hopefully just the beginning of our journey.  We have lots of exciting ideas for the future of the underwater jet pack which will build on the core experience.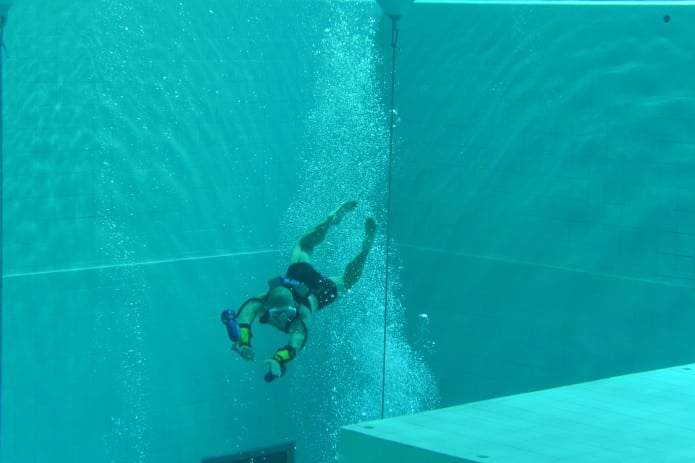 The jet pack was born from two things; a dream to explore the underwater world deeper and further than before coupled with a desire to recreate the intense experience of skydiving for somebody that is afraid of heights!
The result was the x2 Sport; a device which enabled us to push our boundaries in the water without the need for Scuba gear and provides a thrilling ride along the way.
We've been working on the jet pack for about 36 months and what started as nothing more than a few components strewn about our Dad's shed has transformed into a fully functioning prototype.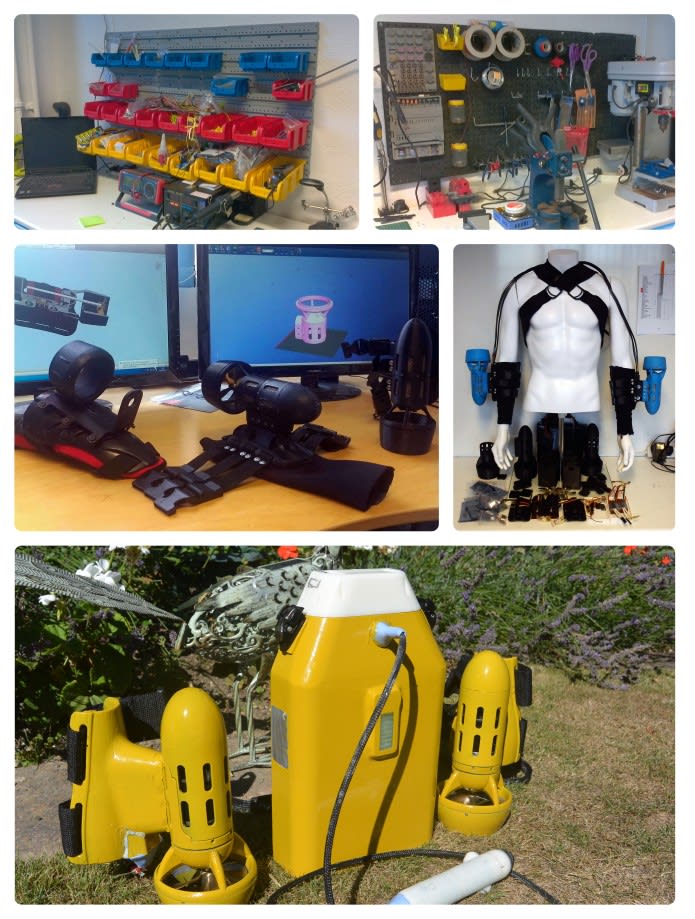 Supply:  The jet pack brings together a number of components which we've attempted, where possible, to source locally.  In some instances availability and price have meant that we've had to go further afield to place orders but we've identified suppliers that we're confident can provide us with a reliable service.
Manufacturing:  All jet packs will be manufactured and assembled by us at our facility in Portsmouth and as such there is a limit to the rate at which we can put them together.  We have plans to expand our capabilities in the near future and are confident that we'll be able to deliver all rewards.
Quality Control:  We'll check all of the assembled jet packs in house using our custom testing facilities and nothing will be shipped until we are totally happy.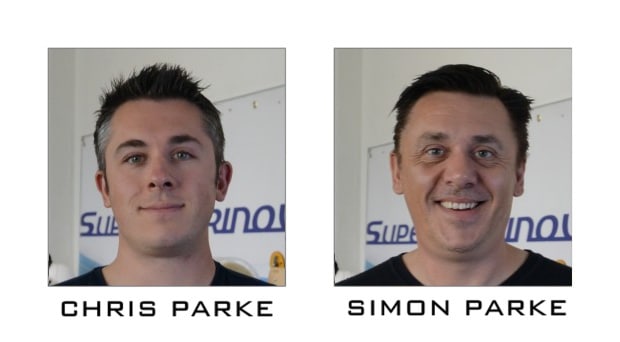 Simon and Chris Parke are brothers and inventors of the x2 Sport Underwater Jet Pack.
Simon has a long career within the enterprise software industry specialising in innovation, product development and strategic partnerships.
Chris is a Naval Architect currently working as a consultant on an extensive 43m Superyacht refit.  He specialises in technical design and has worked on projects from concept through to final build.
Both Simon and Chris live by the sea and love being in and around the water.
With Special Thanks To:
Chris Parke Snr
Simon and Chris' dad who has offered guidance and support since the beginning.
Colin Denahy
Simon's good friend and former colleague who specialises in electronics design and videography.  He has provided a lot of technical guidance to the boys.
Tom Barnett from Wave Photography
Tom met the team on Twitter and joined them for various underwater adventures, taking some fantastic photos along the way.  Check out his work at www.wavephotography.co.uk
The WAGs for putting up with the boys working all hours of the day, most weekends and basically never being at home!

Can I buy more than one x2 Sport?
Of course but there are only a limited number available at the moment so don't be too greedy.
Is the x2 Sport waterproof?
Thankfully it is!
So what is the maximum depth?
We feel that 10m is the maximum safe depth regular users should repeatedly dive without getting into trouble.  As you approach 10m the x2 Sport will raise an alarm to let you know that you should start heading up again.  The power of the x2 Sport means that very rapid ascents and descents are possible so we recommend a very careful approach to jet packing at depth.
Does it come with a warranty?
We offer a 1 year full guarantee which will cover any genuine mechanical or electrical failures of the system.  For accidental damage or fair wear & tear we will offer replacement parts at a reasonable price.
What do you mean by standard use?
While it would be an incredibly intense experience to hit max power until the batteries died we've found that it quite difficult to hold our breath for that long. Typically our testing sessions have run for an hour of relatively constant use (allowing for breath catching between runs) until the batteries have run dry.

Is it easy to use?
The x2 Sport is easy to use but requires a certain amount of physical exertion and you will probably tire out before the batteries run down.  Manoeuvering requires the most physical output so the more you twist and turn the more tiring it can be.
Can I get spare batteries?
At the moment the batteries are sealed within the x2 Sport and therefore cannot be readily replaced but we have ensured that there is plenty of capacity in the unit to keep you going.  As a future development we will look at a removable battery system.
Will there be any stretch goal?
We have a full roadmap of development which will take the x2 Sport from its current prototype to a unit ready for shipping (see details above).  We feel that stretch goals could add risk to our ability to deliver the jet pack to you so have decided not to include any.
Can I do tricks?
Oh yes.  There are a variety of spins, twists and rolls which you can perform with the x2 Sport, it's really only restricted by your imagination.  Some examples of a few tricks we've managed to pull off can be seen in the video at the top of the page.
Is the x2 Sport patented and trademarked?
The x2 Sport is fully patented and Supermarinovation is trademark of S.C.P. Marine Innovation.
Why is it called the x2 Sport?
Our final goal is to produce a four thruster underwater jet pack.  As a step along the way we decided to start with a two thruster system and named them the x2 and x4 to keep things easy.  The x2 Sport is the first of the x2 family which has made it to the 'ready for human interaction' stage.  We have some big ideas for both the x2 and x4 and hope to add to the range in the future.
Is there an age/weight limit?
The x2 Sport is a very powerful device which requires a level of strength for safe usage so we would not recommend that it be used by anyone under the age of 14 and pilots up to the age of 18 should be closely supervised by a responsible adult.
Can the charging time be reduced?
Charging time can be reduced using more powerful charging devices however, these need high amp power supplies which typical households don't have access to.  We can recommend a suitable charger or advise if you will be able to use a charger you already own.
What about spare parts or upgrades?
We have built a certain amount of modularity into the system so that we will be able to offer not only replacement parts but upgrades as well.  Initially, we will offer spares that will be a direct replacement for the current x2 Sport but in the future we will be offering improved upgrades as well.
Should I take the x2 Sport out on my own?
Underwater activities are extremely dangerous and the ocean can be an unforgiving environment.  We recommend never going it alone; always have a buddy to watch your back and get you out of trouble.
Your video and pitch are just so slick and well put together, who did you get to do it for you?
We're flattered that you're impressed with the pitch/video and think you'll be shocked to know that we did it all ourselves.  We were certain that people would notice it was a little rough around the edges!