UPDATE: STRETCH GOALS
So we made our goal! Thank you everyone!
In the remaining days, we'd like to hit $30,000 dollars and as many backers (even 1$ helps) as possible.
Here's what we will use that extra money on:
1. A visual effects shot of a full, moving self-driving car
2. An extra day of B-roll shooting to fill out the story-telling on two montage sequences.
3. Extra time in the studio recording live instruments for the soundtrack. 
It is also really important for us and for the future of the movie that we get as many backers as possible. Come join our team. It costs almost nothing! Also there are some cool perks left
Thanks everyone!
WATCH THE TANGLE TEASER!
(PLEASE WATCH FULL SCREEN!)

We need you!
A small group of people has spent the last two years fighting to get this movie done on almost no money. We've worked this hard and so many people have donated so much time because we believe we have a special movie. It's a movie we can't wait to show you.
But first we need your help. We are in the very last stretches. We have an almost fully edited movie, missing the finishing touches.
What are we missing:
One Shoot Day
Special Effects
Sound Mix
Color Mix
Lawyer and Accountant Fees
Recording the Score
Going to festivals
Distributing the movie to the world
We want and need you on our team.
The more you can chip in, the better all of these elements will be. Can't chip in? Not to worry, you can still join the team. Help by spreading the word far and wide by sharing this Indiegogo campaign. Thank You!

Do you like sci-fi? We made The Tangle for you. It is an original science fiction world of the near future with an elaborate imagined structure that even the geekiest fan will love.
Do you like stylish film noir? We made The Tangle for you. We made film with all the style, all the dark shadows and dark language of classic film noir.
Do you like movies with beautiful dialogue? We made The Tangle for you. It is a deeply poetic movie with a unique rhythm and language all its own.
Do you like independent film? The Tangle will satisfy. Made on a wing and a prayer by a team of generous and dedicated people, The Tangle is truly independent.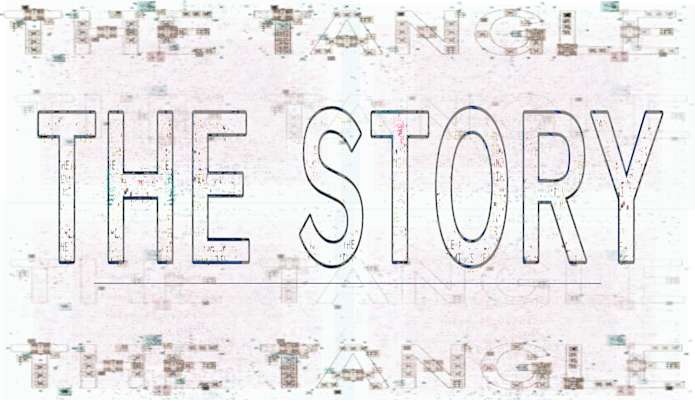 In the near future, the Tangle connects the world. Swarms of microdrones fill the air, the water, our very blood. In this world, it is impossible to keep a secret anywhere but in your S.O.L. (Secure OnTangle Line), a quantum encrypted hard drive implanted in your brain. It's a world in which nothing is hidden and violence is supposed to be impossible.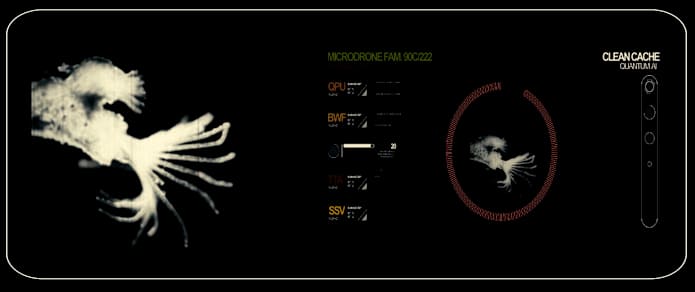 A secret government agency called the A.S.P. (Army of Simply Purity) watches over the Tangle from within technology safe rooms, locations impermeable to the nanobots that make up the Tangle. A.S.P. agents FRANCESCA (Nicole da Silva), EDWARD (Christopher Soren Kelly), and LAUREL (Jessica Graham)  discover that field agent MARGOT FOSTER (Mary Jane Wells) was murdered in one of these rooms, an abandoned speakeasy.  It's the first murder in California in three years.

The main suspect is CARTER CARMINE (Joshua Bitton), a private detective, who used to work with the agents of A.S.P. on a program called the Cleopatra Squad. Cleopatra created the Tangle. Carter had fallen in love with Cleopatra, so Margot got him removed from the squad. He was forbidden to contact Cleopatra ever again.
Now, married A.S.P. agents Edward and Arrow have brought Carter to one of the safe rooms after they surgically removed his S.O.L. from his brain. They reveal that Carter was following Margot just before her murder, he has a motive, and he is one of the few in the world with the technical expertise to hide from the Tangle. The agents use the Tangle information to badger Carter: they know his movements down to the millimeter, down to the millisecond. He is clearly hiding something.

Eventually, everybody is a suspect and every secret gets exposed: a conspiracy between Margot and Edward to curtail Cleopatra's power over the Tangle; Edward, the man of duty, caught in a lie, the hidden connection between Laurel and Carter, the real identity of Cleopatra and, finally, the real explanation for Margot's murder. Eventually, the agents must rush into the world, scrounging through obsolete technology to solve the murder and stop the collapse of the Tangle, the world as they know it.

The Tangle is ALMOST done, and now we need your help. We've shot and edited everything but the last scene. The money contributed will help us to shoot that last scene and complete the edit.
We will also need money to finish the special effects. You can't have sci-fi without effects! It's absolutely essential that we get a top notch sound designer for this film, this Indiegogo will help with that too. Then we need funds to take the film to festivals and ultimately deliver it to a distributor. And there are also all those expenses for lawyers and accountants and exciting stuff like that. To cover all this we are hoping to raise $25,000.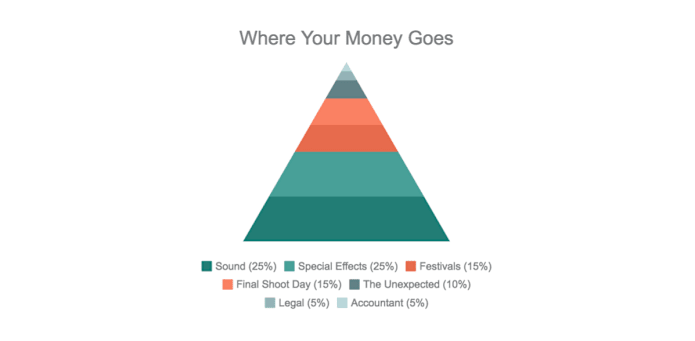 Though we encourage you to take advantage of the perks we're offering, if you want to give 100% of the amount to THE TANGLE simply click on the 'Back It' button at the top of the page and give whatever you can. 
But all the rest of you: be among the first to own The Tangle! You help us get it done and we will send it to you when it is complete. You can order the movie alone or with the soundtrack. Throw in all of Christopher Soren Kelly's short films with exclusive introductions to each film by Christopher.
Are you fan of INK or THE FRAME? Get signed posters!
A fan of the amazing Nicole da Silva? Check out the Nicole perks.
Or do you just want to become part of the history of The Tangle? Join the team as a producer, come to the Los Angeles Premiere or get The Tangle memorabilia over in the perks.
Don't forget to check back regularly as new perks will be UNLOCKED! as the campaign proceeds.

We have put together a team with decades of experience and all at the height of their abilities!
Christopher Soren Kelly
Writer/Director
"With hints of Lynch, the look of early Wachowski Bros. (during the "Bound" days!) and all with a pinch of Alex Proyas via "Dark City" and "The Crow," Kelly could very well be the next Fincher...Kelly has a rich and keen camera eye that matches and in some cases surpasses some of the all time great visual filmmakers that we have come to know and love and it's thrilling to watch." Jason Coleman  - Starpulse
Christopher Soren Kelly is veteran of the indie-film world, having starred in dozens of shorts and features. Christopher is most well-known as the lead in the critically acclaimed cult sci-fi hit, Ink, which was the most pirated movie in the world for a few weeks. He played three characters in the follow-up to that movie, The Frame. This fall he stars in Infinity Chamber (brought to you be the writer/producer of Pandorum) and can be seen in the indie features Murder Made Easy, Hoax, and Stadium Anthems.
Christopher has directed three award-winning short films in the past few years, Chasseur, Monkeys and I'm Right Here. He is now in the final stages of editing The Tangle, and is in development for another sci-fi feature called Crossing The Flood and the feature version of the festival-favorite short film, Chasseur.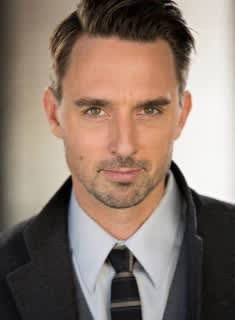 Nicole da Silva
'Francesca'
Nicole da Silva is best known for her work as 'Franky Doyle' in Wentworth. Nicole has received outstanding critical acclaim with several awards and nominations to her name. Also in Australian television, she is well renowned as the romantic lead in Doctor Doctor, a lead role in four seasons of the police drama Rush, as well as major roles in Dangerous and Carla Cametti PD.  Other credits include All Saints, Home and Away, East West 101 and the US series Gortimer Gibbon's Life on Normal Street. Nicole has also appeared in the feature film Drama and the short, The List, directed by Joel Edgerton.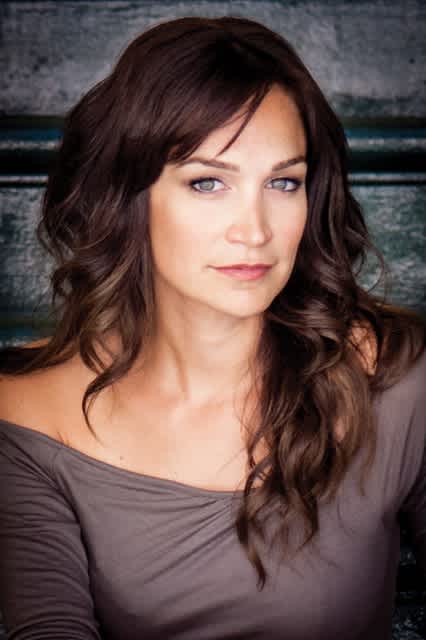 Joshua Bitton
'Carter Carmine'
Joshua Bitton is an actor who has appeared on nearly 40 television shows including roles on HBO's The Pacific (winner of 8 Emmy's), HBO's hit The Night Of..., as well as recurring roles on Castle, The Mentalist, with other guest appearances on shows like Daredevil, Justified, Lucifer, Grey's Anatomy, and all the CSI's and NCIS's, to name a few. Film credits include leads in the The Diggers, For the Love of Money, as well as roles in films such as National Treasure and Larry Crowne. Joshua is also a well known acting coach in LA, having worked on set with Eminem on the feature 8 Mile. He holds an MFA from Rutgers University, and is a member of Rogue Machine Theatre Company in Los Angeles.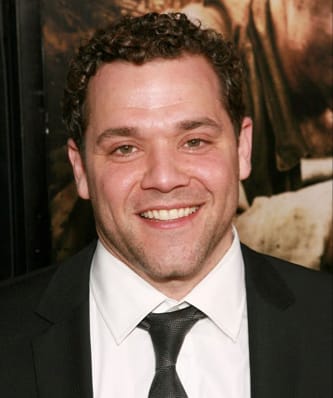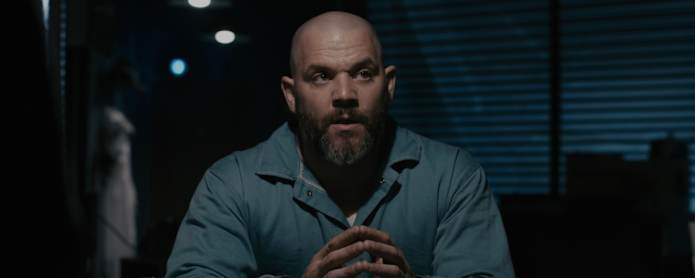 Jessica Graham
'Laurel'
Jessica is an actor and filmmaker. She has starred in numerous independent films, including Murder Made Easy, The Temptation Game, and Monkeys, which she also produced, winner of the Grand Jury Prize at Dances with Films. Jessica has also worked on stage extensively and in commercials. She produced the award winning short film, Chasseur, and is currently in development for several feature films. Before moving to LA in 2005, Jessica produced over 100 plays as the Producing Artistic Director of Theater Catalyst in Philadelphia. Jessica is also a spiritual teacher and the author of the upcoming book, Good Sex: Getting Off without Checking Out. Jessica is currently in post for, You Never Listen, her directing debut. Visit Jessica at jessicagraham.com and yourwildawakening.com. Follow Jessica on Instagram @jessicaclarkgraham.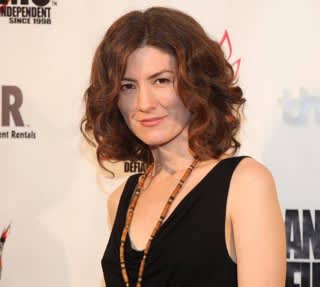 Mary Jane Wells
'Margot Foster'
Mary Jane Wells trained at the Royal Conservatoire of Scotland, and did theatre for 12 years in the UK and Europe before landing in the US. She has performed in the Mark Taper Forum, the Annenberg Centre, the Lincoln Centre, the Kennedy Centre, and the New Victory on broadway where she won The Victor Award.  Most recent fun projects include The Tangle, being Story Coach to the director for Holy Hell (Sundance select, CNN) and a solo performance and first full length play www.heroinetheplay.com, based on a true story of a female soldier in the US army.  More details at www.maryjanewells.org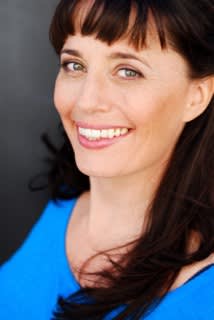 Anil Kumar
'The Avatar'
Anil Kumar is an actor, writer, producer and teacher. MFA Theater Arts MGSA at Rutgers University. Television & film highlights : Big Little Lies, State of Affairs, Hit The Floor, NCIS, Revenge, The Cape, Life, Nip/Tuck, K-Ville, Six Feet Under, 24, JAG, ER, Miss Match, The Agency, Traffic, Law & Order: SVU, Oz, The Tangle, The 5, The Ode, Pride & Glory, Westbank Brooklyn, Marmalade, Story of a Bad Boy, The Karaoke King, American Desi. Theater highlights:  MTC's The Tale of the Allergist's Wife,  Free Outgoing at East/West Players,  US premiere of Indian Ink at ACT.  His first play RISE AND SHINE...or...I THOUGHT I WAS WHITE! premiered in 2014. Follow Anil @monkeymankumar across all social media and www.ithoughtiwaswhite.com.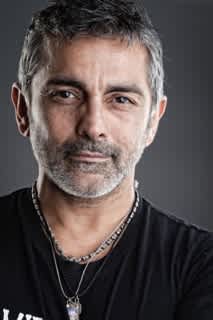 Robert Muratore
Director of Photography
Robert Muratore has worked professionally as a cinematographer for over twenty years, directing and co-producing several projects along the way.  Aside from shooting several award-winning shorts (THE SPOT, INSIDE, and CHASSEUR), he has shot many feature-length documentaries and narratives, including THE FRAME, BEING EVEL, THE PEOPLE vs. GEORGE LUCAS, and DOC OF THE DEAD, to name a few. Robert received a regional Emmy and a Movie Mavericks Award for his work as a cinematographer. The Hollywood reporter had this to say of Robert's work "..BEING EVEL is propelled by its accomplished production aesthetics, compliments, in part, of cinematographer Robert Muratore.." In between the many feature films and short subjects, he has photographed a multitude of national spots, non-profit shorts and music videos.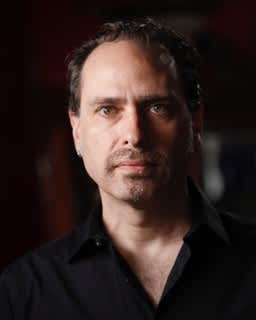 Clark D. Schaefer
'Executive Producer/Producer'
Clark D. Schaefer is an award winning writer and producer who moved to Los Angeles
in 2008 while working in the automobile industry as managing general partner for over 25 years. When the economic crash happened he found himself jobless. With plenty of time on his hands he began writing and a new passion was ignited. In 2013, Clark produced his first short film I'm Right Here. The film was selected to many festivals including the HollyShorts Film Festival where it won a Best Editing Award and received worldwide distribution on many platforms. Clark's second film, Monkeys, won the Grand Jury Prize at Dances with Films, and has screened at many other top film festivals where it has won and been nominated for many awards including, Best Short Film, Best Actress (won), Best Actor (won) Best Producer, Best Screenplay, and Best Cinematography, Outstanding Artistic Achievement (won). Clark has several completed feature scripts and is in post-production for Silence, which will be his directing debut, as well as, You Never Listen, a thought provoking film about domestic violence.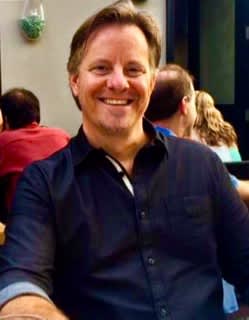 Liam Fox O'Brien
Composer
Liam Fox O'Brien is a composer and musician based in New York City. His work includes musical scoring for feature films as well as producing original music for various shorts, commercials and branded content.
With a passion for innovation and creative sound design, Liam has a broad musical vocabulary honed through his work on projects of varying scale, as well as his background as a musician and performing artist. He is well regarded by clients and collaborators for his listening and observation skills, technical mastery and creative advice.

We believe in our film and the community that has already been growing around it. The chances of us meeting our goal are high. Jessica and Chris will be working hard day and night to spread the word and get people engaged in this Indigogo. We also have the support of our amazing cast and crew, and a great group of friends and family, who all want this campaign to succeed.
Since the film is already 99% shot and edited, the risks are relatively low. The Tangle will get made. But, if we don't raise the money,  it will get made s l o w l y. And without this funding we won't be able to pay the top-notch folks their full rates, meaning we would have to compromise on important parts of the post process.
If we don't meet our goal, we will still move forward with The Tangle. Any money raised will go directly to completing the film and getting it on a screen near you!

We really wanted to do an Indiegogo campaign because we want to involve the fans. For us filmmaking is about  community-building and you are the people we want to be in community with. We plan to be making films for many years, and we want you to be part of the journey from the beginning. We have a lot of ways to thank you for backing The Tangle. Take a look at all the perks we've put together for you.
And although we need the money; it's not mainly about that. We need you to spread the word as far and wide as you can. We need you to help us build this community and strengthen the independent film community overall. Each time a truly independent film gets made, a filmmaker gets their wings!
Each time you share or tweet or maybe even call up a friend on the phone and tell them about this project, you are contributing something just as valuable as cash. So please consider donating and helping us spread the word about the The Tangle. We've included some pre-baked tweets and Facebook posts that you can quickly and easily share.
ADD LINKS TO CAMPAIGN TO EACH POST
Twitter:
Join an Original Science-Fiction Film in the final stretch! Back @thetanglemovie here: https://igg.me/at/thetangle #thesingularity #scifi
See @nicdasilva kick butt in @thetanglemovie! Support this new sci-fi film here: https://igg.me/at/thetangle #nicoledasilva #wentworth
Support Christopher Soren Kelly's new Lyrical Sci-Fi film @thetanglemovie! #MinorityReport meets #Bladerunner. #scifi
Support independent film! @thetangle is a lyrical #scifi with a stylish #noir twist.https://igg.me/at/thetangle #indiefilm
Facebook:
Join me in supporting an Original Science-Fiction Film in the final stretch! The Tangle is a lyrical sci-fi with a stylish noir twist. Help get this film made! https://igg.me/at/thetangle
See Nicole da Silva kick butt in The Tangle! Her character is part of a secret agency working to protect the world from total collapse after technology takes over. Help bring this film to a screen near you and get a signed photo from Nicole and more! https://igg.me/at/thetangle
Help Christopher Soren Kelly complete his Scifi Feature Film, The Tangle! Minority Report meets Blade Runner in this lyrical scifi with a noir twist. https://igg.me/at/thetangle
Support Independent Film! The Tangle is a truly independent film, made by a team of dedicated filmmakers completely outside of the "Hollywood" system. https://igg.me/at/thetangle
Or better yet, share the campaign with a personal message and let your friends and followers know that you support the filmmaking community!