This campaign is raising funds on behalf of Story Project, a verified nonprofit. The campaign does not necessarily reflect the views of the nonprofit or have any formal association with it. All contributions are considered unrestricted gifts and can't be specified for any particular purpose.
What would you do if you were granted a second chance?
If the challenges of adolescence wasn't enough, imagine tackling these formative years while navigating poverty, gang violence, and questionable domestic surroundings.  Very often our students choose to drop out of school based on their immediate community's dysfunction and the lack of support and direction from their parents and siblings.  To return to a productive, learning environment is a monumental challenge and when they do, these students take it upon themselves to find their path.  The Story Project offers programs that help them better understand their obstacles and the road ahead by providing tools that decipher their past journey as they chart a new course, one that has a much better chance of pointing them in a much more fruitful and positive direction.

The Story Project: Imagine.  Create.  Live.
Change your story / Change your life 
Behind every successful business, businessperson, and individual is a terrific story. From world class entrepreneurs to everyday people, understanding story is credited as the single most important factor in determining innovation and prosperity. People such as Richard Branson, Michael Jordan, and even Thomas Edison have publicly acknowledged storytelling as a device that helped chart their paths.


"The first story I finished was when I was six years old."
J. K. Rowling

So what's the story behind The Story Project?  It's simple: Kids. Students more precisely. Our demographic typically falls under the categories of: Title 1, At-Risk, Under-Served, Middle & High School ages. If you're wondering why, the answer is simple. More obstacles. 

Obstacles are a way of life. In screenwriting, adding an obstacle creates drama; in life, if unprepared, an obstacle can cause disaster. 

Of course life is filled with challenges, they are what help define us as individuals, help us recognize our strengths, and determine our future direction. But what if these benchmarks were mired in conflict from the surrounding community? Imagine charting a childhood where the local language was something other than what your often illiterate parents spoke at home? Or consider trying to navigate your early years while your support system is unfortunately dysfunctional due to alcohol or drugs, or even worse, in and out of jail and prison? This is when learning becomes a secondary responsibility behind survival. Eager young brains starving for guidance are forced to adopt a story of a day-to-day existence. Ambitious dreams are soon replaced with nightmares. A childhood of wonder is soon replaced by a life of fear. With time these young lives are lived moment-to-moment. There is no more ambition, only blame. These once innocent lives are then often adopted into a destructive lifestyle of gang violence and despair.


"There is no greater agony than bearing an untold story inside you."
Maya Angelou

Where do dreams come from and, when unrealized, where do they go? 

There's no excuse in our modern America for young people to have to abandon their hopes and dreams. This is a country forged of innovation and leadership, yet our public school system continues to operate on a sub-par level for a whole host of reasons. Thankfully brilliant educators and forward thinkers are now stepping into the school system with new and creative means of revamping an outdated model of education that struggles to meet its goals. With that in mind, it is The Story Project's mission to supplement current academic programs with a unique storytelling curriculum that encourages students to meet their challenges head on creating all sorts of stories through conventional media they already enjoy. Our programs thrive under the guidance of mentors from the Hollywood community who lend their time and talent to the classroom where they shepherd our students' visions to heights they once never thought possible. 

Our programs are rooted in: documentary and fictional filmmaking, poetry, spoken word, photograhy, murals, screenwriting, and many other means based in the media arts.

"We are the hero of our own story."
Mary McCarthy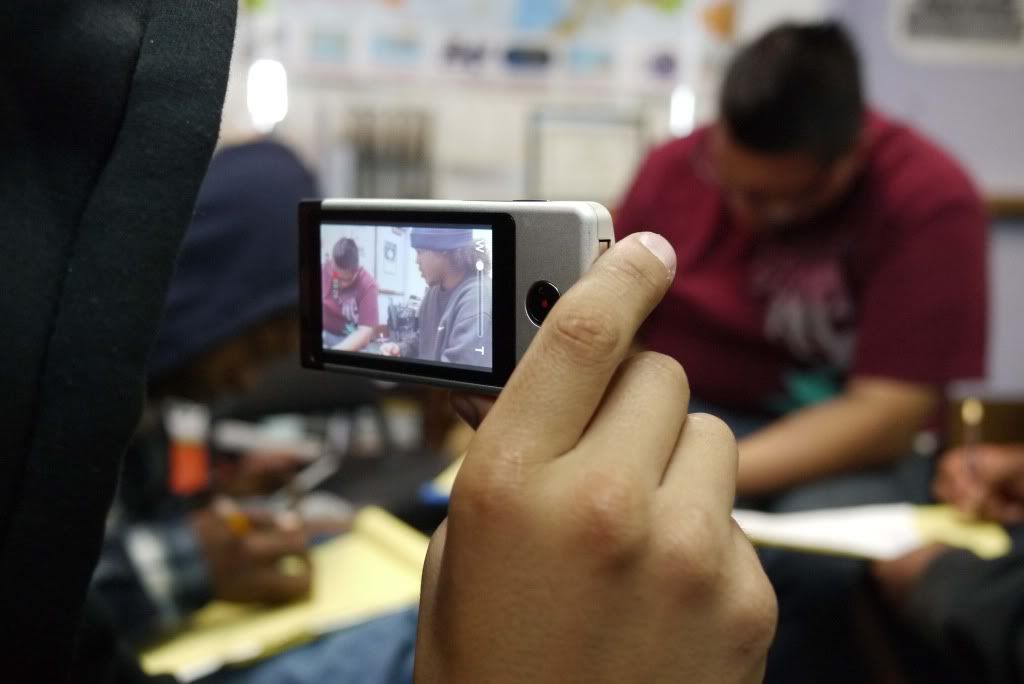 The Story Project has served students and communities in Los Angeles as far west as Santa Monica, north to Pacoima, east to Altadena, and south to San Pedro. We also have a model that works outside of L.A. and has been successfully tested in Texas and Maryland. 

Current and Past Schools (partial list):
Daniel Freeman Elementary School / Inglewood, CA (in partnership with I Have a Dream - L.A.)

Central High School / Mar Vista Gardens Projects / West Los Angeles

Boys and Girls Club of Burbank and Greater East Valley

Mark Twain Middle School / Venice, CA

Boys and Girls Club of Venice, CA

Centennial High School / Compton, CA

Neighborhood Youth Association / Mar Vista, CA

Boys and Girls Club of Austin, Texas

Pointers Run Elementary School / Howard County, MD

Howard County Public Library - East Columbia Branch, MD

"A boy's story is the best that is ever told."
Charles Dickens

Storytelling. What's the big deal?
Just ask a few of our mentors:
As a wheel is meant to turn, people are born to create.  When we are no longer able, or prevented from meeting our purpose, the mechanism breaks and crumbles. 
"If you want a happy ending, that depends, of course, on where you stop your story."   Orson Welles

Like our young students, our story is still being written. Founded in 1998, The Story Project's tale continues to unfold but, in order to do so, we need your help.

A charity is still very much a business.  Program and operating costs are very much the reality of operating a nonprofit in 2012. We accomplish an enormous amount with the assistance from all sorts of generous people who contribute their time, talent, and money to our organization. Keeping our overhead lean affords us the ability to meet the demands of our classes and students. However, we still need to pay for the basics, which is where you come in. 
Please contribute what you can.  The perks listed are a small "Thank You" for making such a huge impact on another person's life. 

That's our story and we're sticking to it!

Thank you from The Story Project family!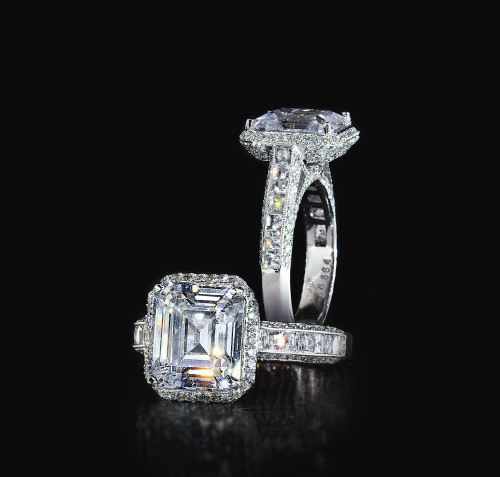 Jewelry perks at the Sponsor Levels provided by Bez Ambar, Inc. (www.bezambar.com)
About Bez Ambar
Bez Ambar Inc (previously: Ambar Diamonds) is a jewelry design wholesale
manufacturing company based in Los Angeles, California. It was founded by Bez Ambar in 1980. The commitment to innovation, unique artistry and uncompramised quality of workmanship placed the company at the forefront of traditional and fashion diamond jewelry. The company is engaged in rough diamond trading, cutting, and polishing to fit the specific requirments of each design. Bez Ambar's innovations include new and unique diamond cuts like the Princess, Blaze and the development of advanced setting techniques such as the Invisible setting, the Boundless and the Micro-Pave. Bez Ambar designs are well known and sought after in the jewelry industry and are privately sold to fine jewelry stores through out the USA and Canada.
Grants and Supporters

You're in good company!  The Story Project is immensely grateful to the generous ongoing financial and in-kind support from our premiere donors:

Ted Hartley & Dina Merrill

The Annenberg Foundation

Sony Pictures

The Leo Buscaglia Foundation

PMI-LA

RKO Pictures
 
Testimonials

The students of Central High School are blessed to have access to tools such as critical thinking, self-awareness, communication skills, and media literacy provided generously by staff and mentors of The Story Project.  Through ongoing workshops we are able to gain a broader understanding of the talents and gifts that we ourselves hold, and we are constantly challenged in pushing the boundaries of our self expression to manifest these gifts in ways that will benefit our larger community.  We are grateful for all of the resources, motivation, and opportunities that you continue to provide us. 
- Vitaly, Educator at Central High School, Mar Vista Gardens 
"...We're having fun thinking up lines and establishing characters to take part in the story! I can't wait to see what the end product is going to be like!  The most important thing is that we learn from this experience and  grow from The Story Project.
- Whitney Williams, Age 13, Burbank Boys and Girls Club


"What can I say about The Story Project? It is the best. ... If anyone is questioning whether the Story Project works, they are wasting theirtime while missing out on a wonderful program.  Hope The Story Project continues to bless kids around the world."
- Kristine Cabrera, Age 17, Neighborhood Youth Association
"During a 6 week summer program, The Story Project gave an amazing opportunity to 18 Howard County Middle School students to explore the world of writing through their own creative eye. By the middle of July, these children were hard at work as a team, defining their story's theme and identifying the main problem in their Story Project.  Within their unified effort, they identified the characters, blocked each act, and worked on props and costumes.   It was a thrill to be involved in this empowering experience and to see the excitement in our student's eyes as they shared their productions on Premiere Night with their family and friends."
- Julie Egert, Site Project Coordinator
I was extremely excited to be involved with The Story Project's East Coast pilot program.

I thought the entire process itself had a structured curriculum (e.g.,
reviewing the components of developing a good story), as well as a
unique organic element to it that allowed for students to fully
conceptualize the project and get involved from start to finish. I
appreciated how the shyest student and the outgoing extrovert could
find themselves equally involved in The Story Project - and both could
flourish!

Julie and yourself quickly established a strong rapport with the
students; instruction was very hands-on and delivered in a friendly
and welcoming atmosphere.

Including mentors added a further dimension to the process by having
these experts share their experiences from the field.

I look forward to working with you again!

- Carmen Albuerne, Information Specialist & Instructor, Howard County Library  East Columbia Branch, Columbia, MD 21045
Every week, the students and I look forward expectantly to 3:00, Thursday.  That's when Todd and Bethany bring us fun activities, brilliant mentors, and involve us in memorable experiences like Peace Jam at Loyola Marymount University. I watch as they bring out the story teller in previously reluctant, unmotivated kids. When kids learn to create stories, you can see that they are learning about themselves and growing in confidence. They really do get inspired!
- Clifton Winnard, Teacher librarian, Mark Twain Middle School, Los Angeles, CA.



The Story Project staff and mentors encourage kids' creativity and self confidence.  They motivate the kids to discuss, write and develop their own ideas as well as share them with the group. The Story Project unites the kids in collaborating as a team,pooling their ideas and deciding on a common group theme.  They then work together on an exciting goal, in our case a short film. The result was a memorable and educational experience that allowed the kids to explore many facets of the entertainment arts as well as to grow in self esteem.
- Sherry DeLizia, Creative Arts Director, Boys and Girls Club of Burbank and Greater East Valley.