Check 1,2. Is this thing on? Cool. 
Hello and welcome to our campaign!
Written by Jeff Auer, directed by Jared Barel,  cast by Adrienne Stern (her films have premiered at Sundance, Toronto, Cannes, Tribeca, Berlin, South by Southwest) and with original music by Alex Emanuel and Jeff Auer, The Incoherents tells the story of 4 forty-somethings, all mired in some sort of mid-life malaise, who reform their indie rock band from the early 90's. Populated by an eclectic cross section of New York City characters, The Incoherents touches upon relationships, aging, dreams and reality wrapped in a love letter to the continuing lure and thrill of Rock 'n' Roll.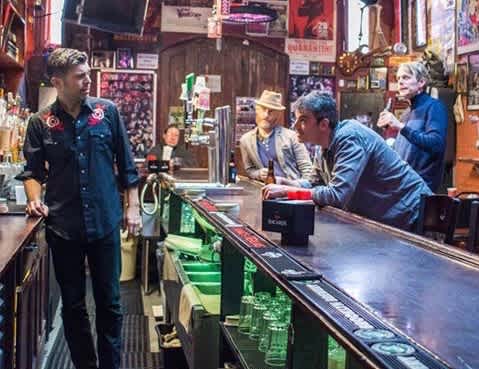 The Incoherents completed production in the Spring of 2017, shooting all over NYC and Northern New Jersey.  It was a wild, stressful, unpredictable, exhausting ride but ultimately a blast.  Our cast included Annette O'Toole (Smallville, Halt And Catch Fire), Amy Carlson (Blue Bloods, Landline), Margaret Anne Florence (Sun Records, Inside Amy Schumer), Kate Arrington (Billions, The Good Wife) and Robert McKay (Hidden Figures, Daredevil).  We had appearances and performances from musicians Stew (Tony Winner for Passing Strange), Chris Barron (Spin Doctors), Jimmy Gnecco (The Ours), Richard Barone, Joe Hurley, Fiona Silver, Gentlemen Brawlers and 60/40.  Sean Eden of Luna and Kevin March of Guided By Voices helped us record songs for the soundtrack.  We could not be more thrilled with all the artists both in front of and behind the camera who lent their talents to our film!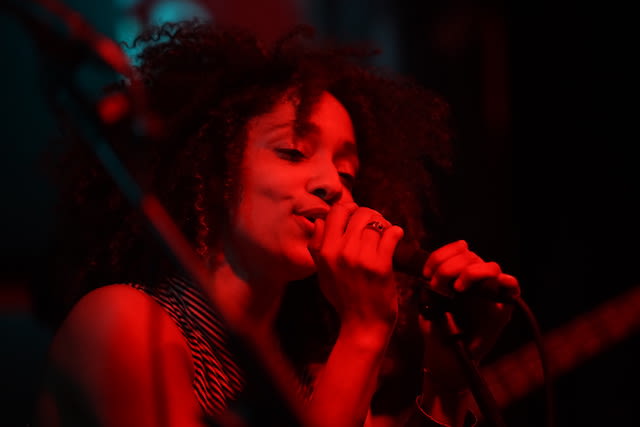 Part of what made Almost Famous such a great film was it's love affair with the music of the era.  It was saturated with the classic rock sounds of the early and mid 70's, a "needle-drop" film as Martin Scorcese would say.  This is how we envision The Incoherents and what will help make our film extra distinctive:  killer, melodic tunes buzzing in your ear as we tell our story.  As mentioned, Alex Emanuel (Jimmy) and Jeff Auer (Bruce) have written original songs for the film and will be securing the rights to material from bands from the era as well as artists from the contemporary NYC scene.  We want this film to be candy for your eyes and ears.  Increasing our post production budget is vital to making that happen!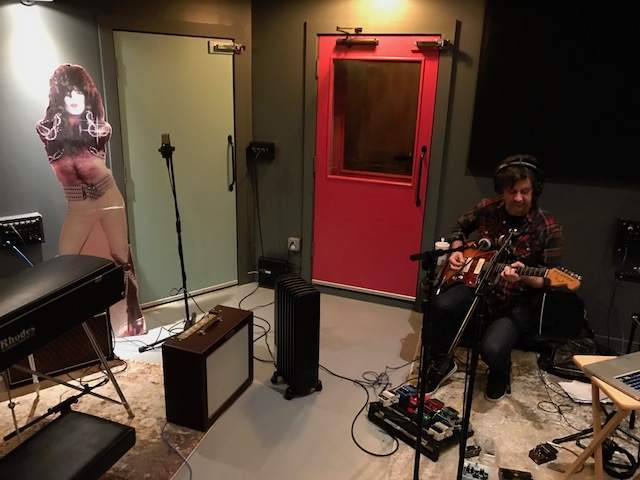 Our goal is to raise additional $30,000 for these purposes, though both private investment and our ongoing InDemand campaign. On our Perks page we've outlined some incentives for contributions of $25 upwards to $500.  If you're perhaps interested in becoming an investor (minimum $1000) to acquire equity in the film please contact us at incoherentsmovie@gmail.com.  Keep in mind that those who contribute $100 or more will get an invite to our star-studded Premiere when that day arrives. 
Peruse our
website
, like us on
Facebook
 and
Instagram
, check out The Incoherents song demos on
Soundcloud
and share our campaign with your family, friends and fans. What more is there to say but
Rock 'n' Roll
and thank you in advance!