The average Greek family is under tremendous pressure. Thousands go hungry every day, and many more lack proper access to medical care. We need your help!
Every donation matters: $5.00, $10.00, $15.00, $20.00. Because for every $50.00 raised to the campaign, we are able to provide… 

Provides food for a family of 4 for four days 

Immunizes 5 children against measles, mumps, and rubell

Provides a meal for a school child for one month

Helps Cardiologists in Crete perform more surgeries


Provides life-saving treatments to people suffering from 17                              
                 rare myoskeletal diseases

100% of your donations go directly to beneficiaries. THI absorbs all   
   administrative costs.


THI is committed to Crisis Relief in Greece and Greece needs our help now more than ever. Through our vetted and monitored NGO partners, THI has: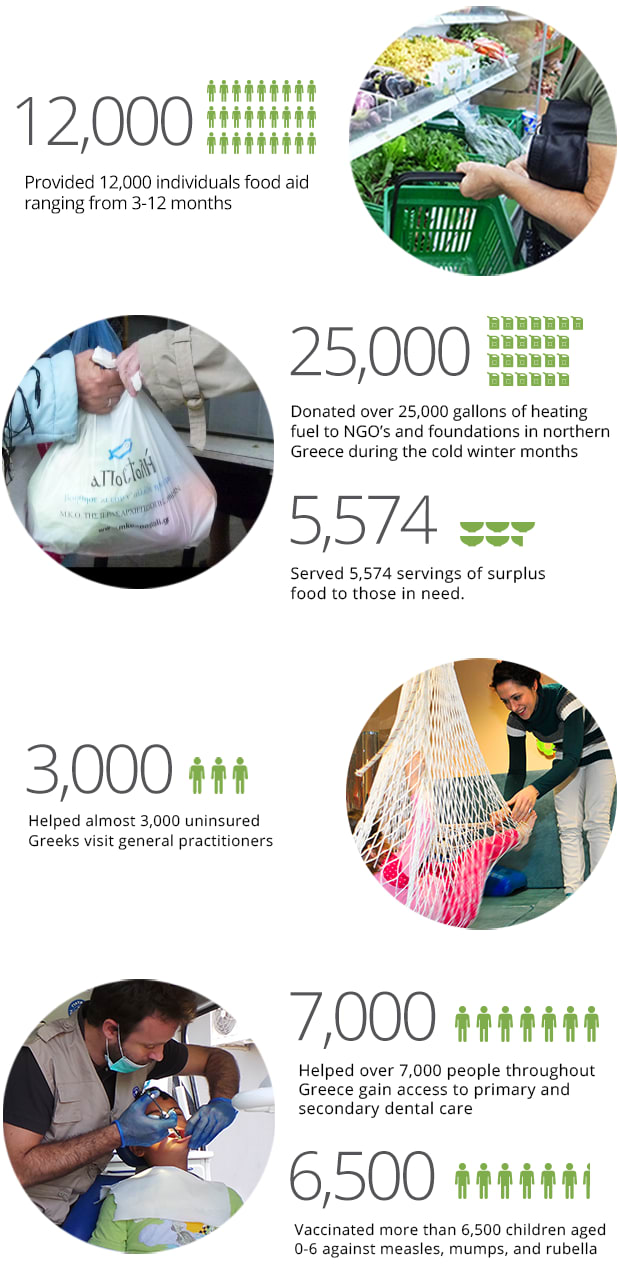 THI has recently made a grant to the University Hospital of Crete's Cardiac Surgery Department. This grant will boost its operations and increase the number of surgeries performed weekly. MDA Hellas has also received a grant which will help people suffering from 17 rare diseases associated with myoskeletal disorders. We will also partner with Prolepsis/Diatrofi to help school children get a lunchtime meal.


THI is a global, non-profit, secular institution mobilizing the Greek diaspora and philhellene community to invest in the future of Greece. Since THI launched in 2012, our programs have distributed over $5 million to support entrepreneurship and alleviate human suffering.