Over the past 4 years OnCore Golf has become synonymous in the Golf Ball Industry with innovation – developing and launching exciting products such as the ELIXR, Avant and Caliber golf balls.  Leveraging its unique and patented designs and material technologies, OnCore's products have achieved numerous awards for their performance and their positive impact on golfers of all skill levels.
OnCore now seeks your involvement and help to apply our technology and design skills to a whole new level with the GENiUS Ball -  a ball that, once fully-developed, will utilize embedded chipset technologies to deliver a brand new golfing experience, help turn you into a better performer, and bring a data and graphical rich description of your shots to your mobile device in real-time.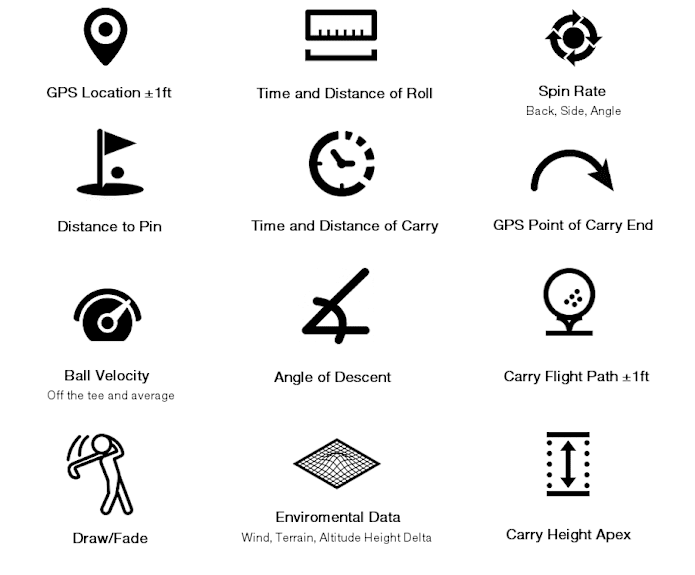 We have already spent considerable time and energy to ensure that our concept and design can be turned into a real product; our models on electronics design have been certified by Arrow Electronics, we've demonstrated the  G-Force Integrity (15K+ G-Force) of electronics inside our proprietary cores, and we've validated the computational mathematics and physics necessary to take the electronic data and turn it into meaningful information.
Now what we need is YOUR help to make the GENiUS Ball a reality!   Contribute today and receive great perks and for everyone that contributes $50 or more, you'll automatically receive pre-order VIP status, ensuring that you can be among the very first to purchase the GENiUS Ball ahead of the planned public release next Father's Day.



 Forbes     CNBC    Golfpunk    The Golf Wire    Business Insider    eSouthernGolf    18Birdies    MyGolfSpy

OnCore is taking innovation to the next level with the introduction of the GENiUS Ball. Leveraging our patented, innovative hollow core technologies, we will be introducing a golf ball with embedded electronics and advanced measurement technologies to capture a wide array of golf ball performance data and share it with a mobile device in real-time, while saving it to a personalized cloud portal for further study and training at home.

After each stroke, the GENiUS Ball will transmit data to your mobile device showing your location on the course, ball velocity, spin rate and spin axis, carry distance and roll, and even the distance from the green.   You'll see the information using a variety of formats and have the ability to share it to your social media accounts as well.   Have trouble convincing friends that you crushed a drive 300 yards?  The GENiUS Ball will prove it!  A hole-in-one?  Documented and saved for eternity!  We're even developing a completely new set of analytical data measurements that will provide new insights into your game and give you the tools to become a better player.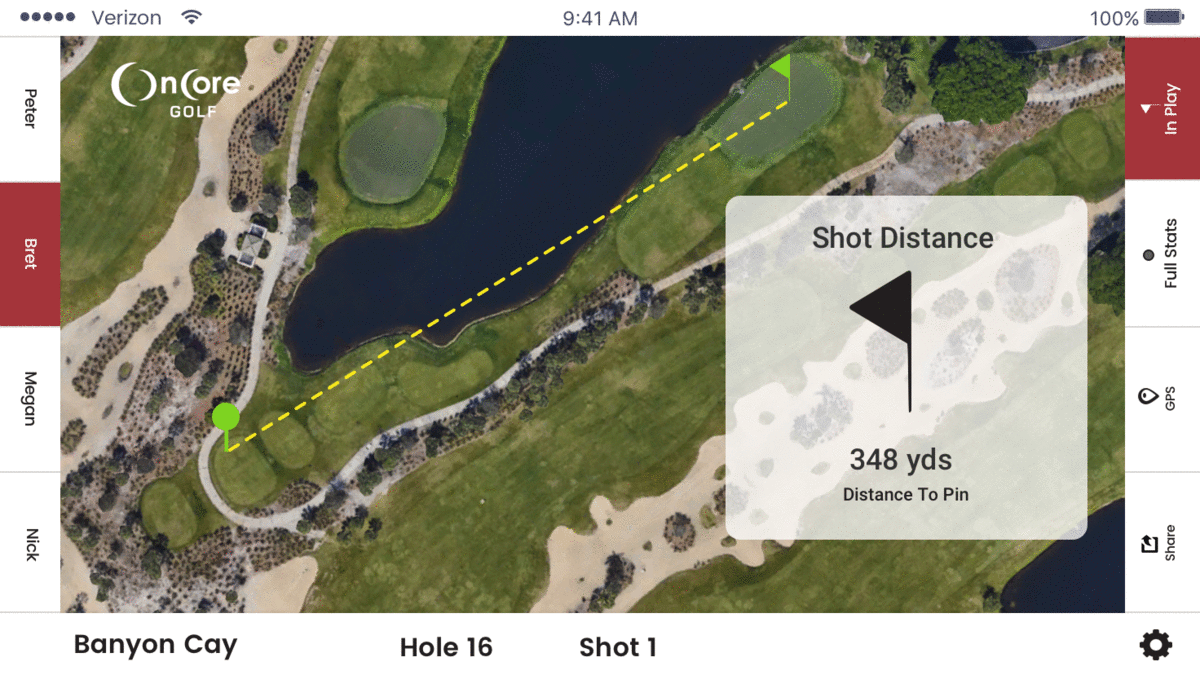 Expensive launch monitors, range finders, and simple putting tools all have their limitations and many can't be used when you're out on the course.   The GENiUS Ball tracks your ball performance off the tee, on the fairway and the green, and let's you record all of your shot data for review later on.   A truly smart solution that will enhance competitive play (and bragging rights), deliver data for training purposes, and provide a whole new level of viewing your performance… shot after shot, round after round, and week after week.  Not to mention the fact that it will be tracking your ball with simple GPS so your afternoon is not wasted in the high rough!
Other leading ball manufacturers have experimented with embedded electronics however no one, until now, could design a high performance ball capable of withstanding an impact of over 15,000 G-Force off the tee without failing.  Simply using a semi-smart ball for nothing more than putting frankly brings little to no value to most golfers.  OnCore's patented technologies provide it with an unprecedented advantage in building protective cores that safely house the sensitive electronics needed for the GENiUS Ball.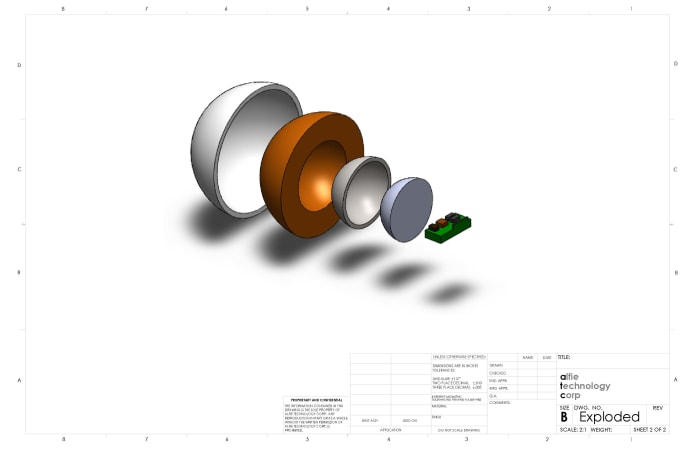 When you return home, login to your cloud portal to drill down on your performance statistics, study your history and compare it to general stats of others who have played that course. In effect, we are redefining the concept of "par" with details never thought possible. The portal will also provide highly relevant information for your game, training aids and links to discounts on great products.
OnCore, a company dedicated to "Innovation from Core to Cover", remains focused on bringing golfers the best in products and technologies.  Our most recent product launch – the ELIXR Tour Ball - has been unseating the old guard since its introduction earlier this year and this initiative is certain to take the game experience to a whole new level of enjoyment and satisfaction.
Our GENiUS Team members consists of tour players, leading golf ball designers, PhD experts in physics and software development, and leading IoT (Internet of Things)  hardware engineers along with our partnerships with Arrow Electronics (Certified) and The University at Buffalo Center for Computational Research.
Our long-term vision is to bring IoT and Artificial Intelligence to the game. Your next coach or caddy could very well be your mobile device! We will also be reaching out to developers of sophisticated club data capture and seeking to aggregate their viable solutions for a full systemic view of player's behavior.
Simply put, the time has come to bring pervasive and advanced technologies to the sport and OnCore is leading the way with the GENiUS Ball.  We think the concept is, well, a Stroke of Genius!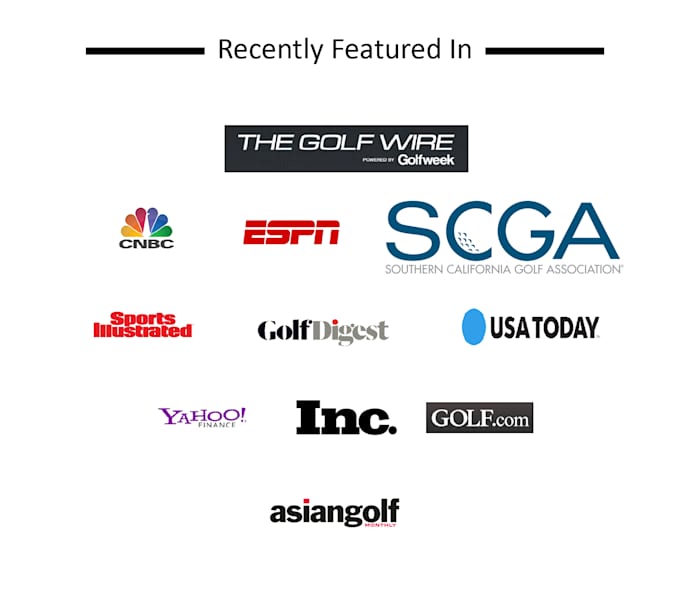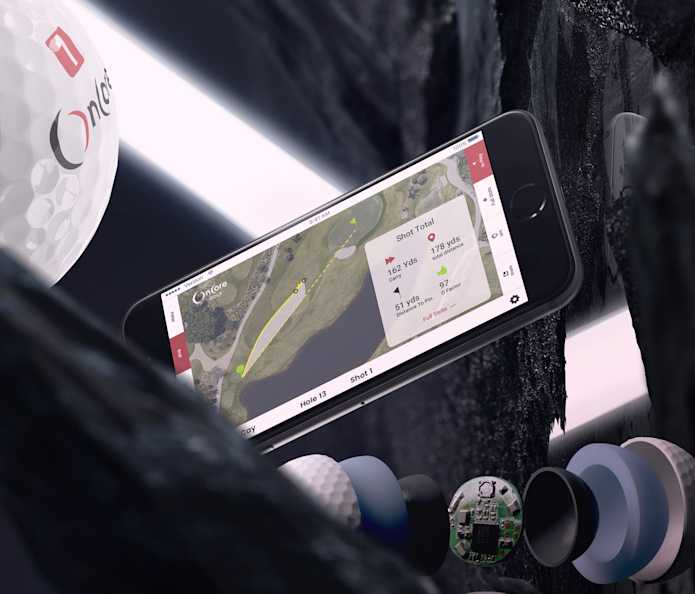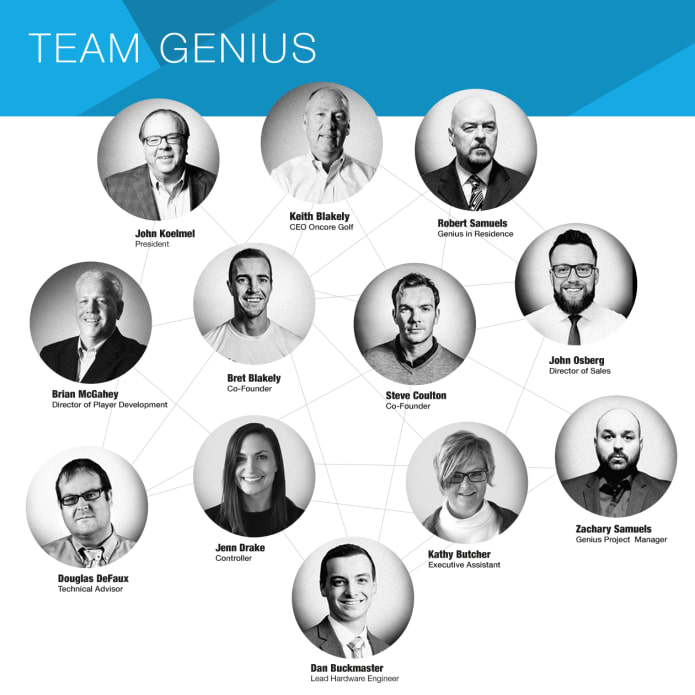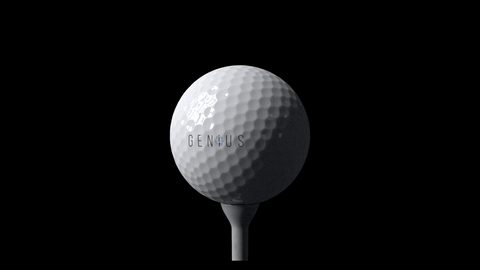 FAQ (Frequently Asked Questions)
How long will the ball last?  While it's unlikely that you'll ever lose the ball in the rough, given the GPS locator chip, the lifecycle is still dependent on the life of the golf ball skin. Much like the ELIXR, the GENiUS ball has an advanced urethane cover that is highly durable and should last for several rounds of golf.   We are designing the battery life to exceed that of the skin of the ball so that should not be an issue.  
Is there a cost to download the application? The app is free to GENiUS Ball subscribers along with many great offers on leading golf products and useful information. 
What data will the ball capture? The GENiUS ball will track your ball's location, its travel velocity, height apex, spin rate, trajectory along with the end of carry and roll distances. All of these data points along with a few more metrics you may never have thought of will be available on your smart device in real time.
How does the ball work?  Fully leveraging OnCore's unique and patented hollow core technologies, the GENiUS Ball has an advanced framework of embedded electronic measurement and communication devices. Using this raw data capture, OnCore has developed a series of proprietary mathematical and physics algorithms which we expect will outperform current launch monitors in calculating the data that gets communicated via Bluetooth to your handheld smart device.  And, of course, it will do all of this on the golf course and not limit you to practicing at a driving range. 
What type of ball will the GENiUS Ball compare to feel and performance wise? We are targeting a tour level feel and performance.  Our experience in building high performance balls with hollow cores gives us great confidence that we can achieve this objective.
Who is the target consumer for the ball?  Anyone who golfs!  This is a product that will help golfers looking to improve their game, learn more about their own statistics, find new things to bet on with their friends, and generally have more fun in the process.  This will be a great training aid for students of the game and teachers alike. Really anyone looking to capture better performance metrics and comparative play shot after shot, game after game.
Will the GENiUS Ball be USGA Conforming?  The ball will conform to the five quantifiable metrics that the USGA Rules cover - size, weight, symmetry, initial velocity and overall distance.  However, the information that the GENiUS Ball delivers would disqualify it from use in most sanctioned tournaments.  You can legitimately say that you aren't using a "cheater ball" in your normal golf outings.  Just don't enter the US Open with it.  
Who is OnCore Golf? OnCore Golf Technology, Inc. is a leading innovator of golf ball technology focused on disruptive technologies and improvements that deliver better performance and enhancing enjoyment to our customers whether they are beginning students of the game or professional tour players. We are based in Upstate New York and have repeatedly delivered on our reputation for quality products that are quickly displacing embedded market leaders. 
When will GENiUS balls ship out? All Genius Kits will be available in the beginning of June 2018 before Father's Day. 
What does the GENiUS Ball Kit include? The GENiUS ball kit includes two GENiUS balls, a Bluetooth transceiver, and the software for mobile platform and portal.