What's a DualPLAY?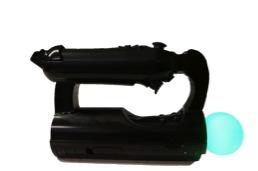 The DualPLAY is an innovative peripheral that combines motion and navigation control into one hand-held combo.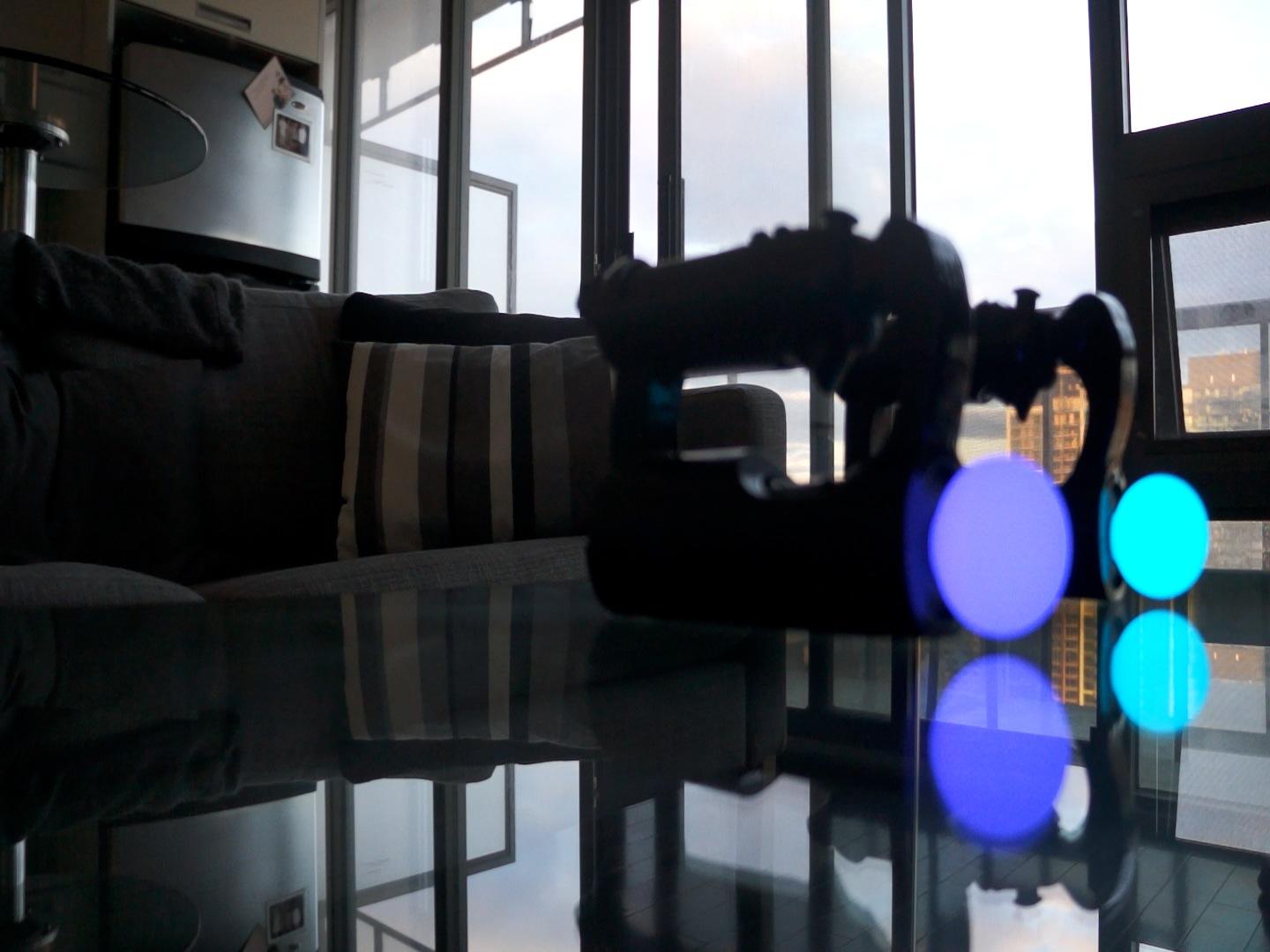 The DualPLAY's unique controller layout now makes it possible for joystick control and simultaneous motion control of the same hand, allowing for new and incredible gameplay capabilities using current motion and navigation controllers.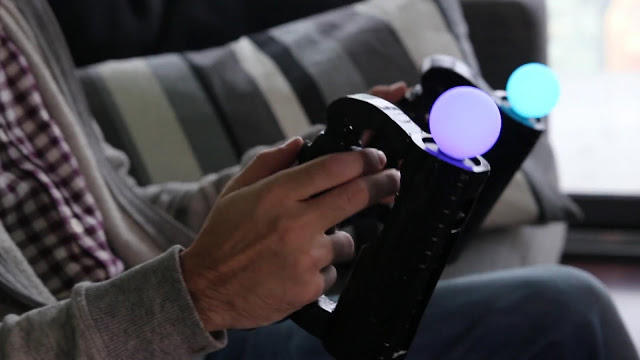 Most importantly, the DualPLAY solves a major problem that has been hindering motion-controlled games ever since their release on home consoles over 6 years ago, the lack of dual joysticks for character and camera control!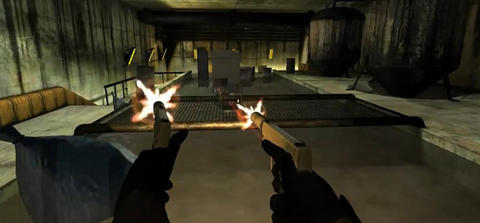 The DualPLAY is currently in the development stage. We have created several working prototypes along with custom tech demos to showcase the unique capabilities and added gameplay benefit the DualPLAY presents. 
We need YOUR help in order to get the DualPLAY in the homes of gamers everywhere!
WHY IS THE DualPLAY IMPORTANT?
The DualPLAY fixes main gameplay issues with motion controlled games by adding joystick controls for character and camera control.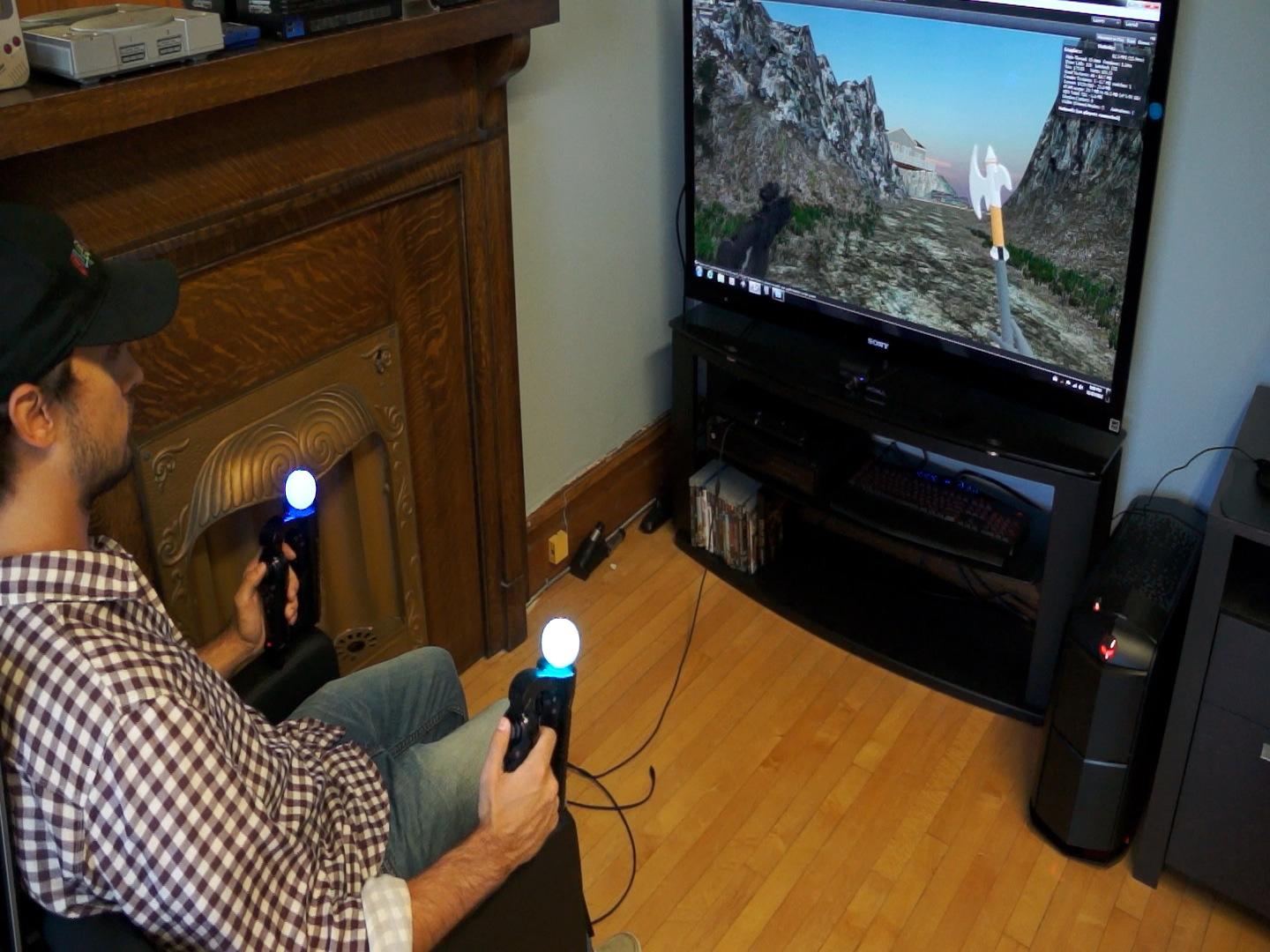 Creates new and intuitive gameplay opportunities unlike anything played before.
 
Designed for hardcore gamers who feel they have not been supported properly when it comes to motion-controlled games.

Because there has been a lack of motion-controlled games on the PlayStation 3 despite the fact that there are currently over 15 million PS Move controllers in peoples homes.

Designed to be an immediate and inexpensive solution to a much-wanted feature.

Designed to be for those looking to get new use out of their previous investment of motion controls, or for those who have always been on the fence about them due to their lack of joystick controls.
Provides unique and exceptional gameplay experiences and has only shown a small fraction of its potential.
We're sure to see countless amazing examples when other talented developers and creative minds start producing new and inventive ways to utilize the DualPLAY control scheme.
Because it's the dream of this one-man indie developer for people to get a chance to experience the amazing gameplay opportunities the DualPLAY creates.
The DualPLAY peripheral solves a key problem that has been plaguing motion-controlled video games since their debut on gaming consoles, NO JOYSTICKS!! This lack of dual joysticks has always been a key issue hindering motion-controlled gameplay, especially with 1st and 3rd person shooters and action games. 
The DualPLAY peripheral is designed for use with EXISTING motion and navigation controllers, DOESN'T require expensive R&D to produce the end product, and is planned to have an inexpensive retail price of around $30 for a pair!
Whether you have already invested in motion controllers and they're just sitting collecting dust, or you're still on the fence about motion controlled gameplay, The DualPLAY is a new and innovative way to incredibly enhance motion controlled gameplay without cleaning out your wallet!
Other Ways You Can Help!

Some people just can't contribute, but that doesn't mean you can't help!
Please spread the word about Playhouse, the DualPLAY motion controller peripheral, and about our campaign here at Indiegogo!
Follow us on twitter:
http://twitter.com/PLAYHOUSE_ENT
Watch our DualPLAY videos on YouTube:
Full Version:
http://www.youtube.com/watch?v=hykjEBYzCnE
90 second Promo:
http://www.youtube.com/watch?v=rRjuv3sfCH0
Check out my interview at:
http://www.iwaggle3d.com/2012/10/playhouse-entertainment-is-developing.html
 Any questions can be sent to:
Thank you for your support!