CoolagonPA® lets you tailgate, go to the beach or spend the day at the park in style by combining 44-quarts of cooling with a grill easily detachable, open a beer while cooking up burgers, charge phone with solar panel USB port while you eat on the foldable table in the shade of the attached umbrella.

 

I'm all about spending time with friends and family. I'm always the guy who throws the BBQ or organizes camping trips with my buddies. Cruzin Cooler® came to life when the founder was at a NASCAR event dragging a cooler behind him.
"There's got to be a better way," he thought.
Everyone was dragging a cooler around when the idea hit to add a motor to a cooler.
The rest is history.
He started working to make everyone's tailgate party a blast. The models, and there have been a lot, include ones with electric motors that can go 10 – 15 miles at 13 mph. Cruzin Cooler® also offers cooler wagons that hitch to the Cruzin Cooler®.
Cruzin Cooler's wagon models are basic, allowing for a pull model that never runs out of battery or needs to be charged.
Want a little more excitement?
The Cruzin Cooler® scooter allows you to sit on your cooler and zip around the parking lot. Forget about walking – it's too much work. Sit, relax and hit the throttle to get to your next location.
Attachments expand the fun with:
Car charger adapters
Seats with backs
Hitches to pull additional units
Cruzin Cooler® started out as a dream that the founder capitalized on. Cruzin Cooler® has been out in the  market for nearly 10 years. We maintain terrific customer service and have a history of delivering our products. Now, our coolers are being ridden by various celebrities and professional athletes.  One famous late night talk show host even races them on his show.  You can find on YouTube.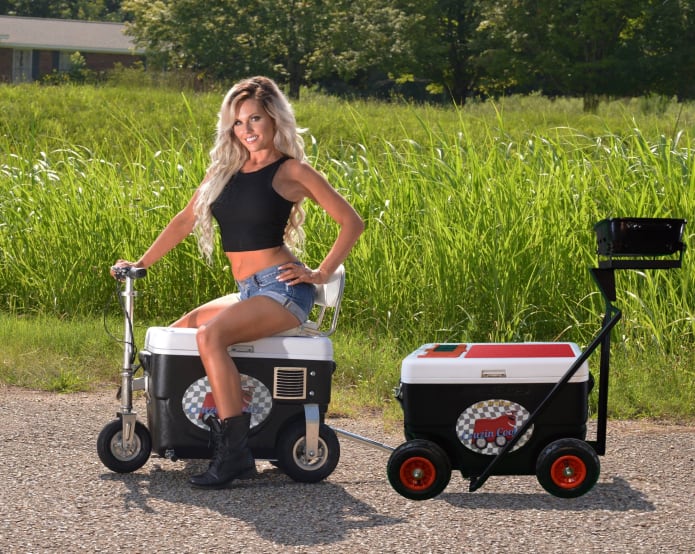 Don't leave the party behind. Take it with you! From, the creators of the Cruzin Cooler® the company that is known for fun with a cooler, The new 4 wheel Coolagon® PA, the most awesome cooler yet. The all new Coolagon® PA (Party Animal) is a game changer. Forget your boring, old cooler that's difficult to move and only cools your food and drinks. The Coolagon® PA lets you tailgate, go camping or spend the day at the park in style by combining 44-quarts of cooling with a grill , shade, table, and charging power.
Want to crack open a beer while cooking up burgers? The bottle opener can help.
Need to charge your phone? The solar panel has a USB port for easy charging.
Maybe it's a hot day with everyone outdoors having fun but you – the cook. Attach an umbrella to the Coolagon PA umbrella holder and cool off while grilling up ribs.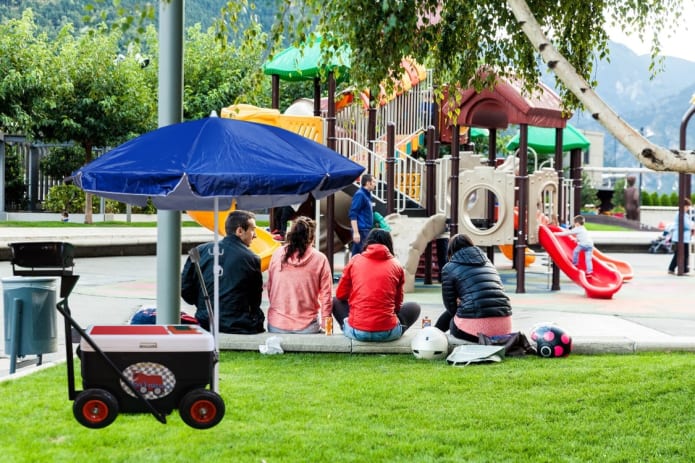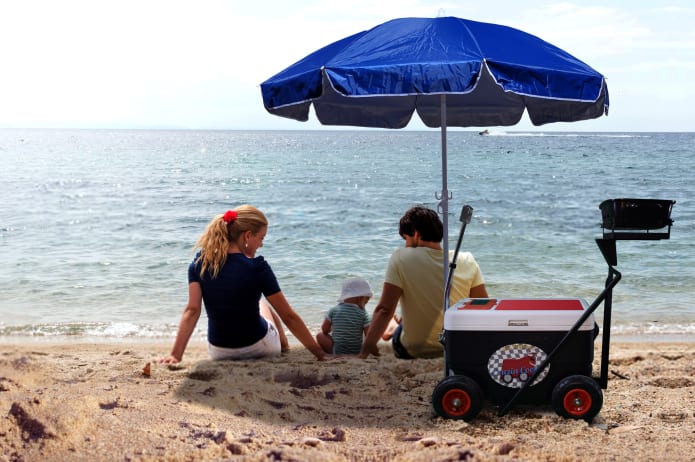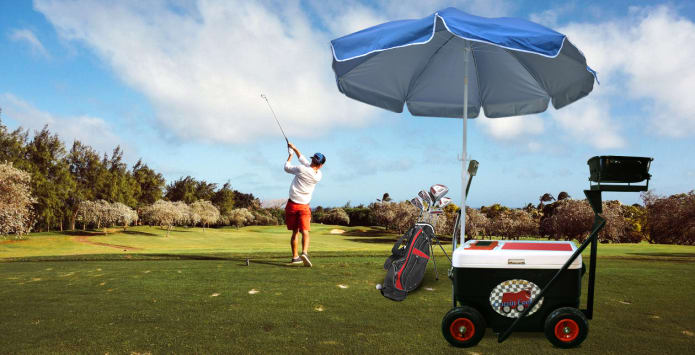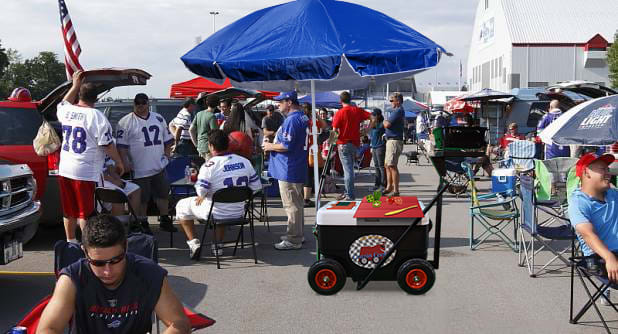 View
Feature
Description
Attaches to the Cruzin Cooler

Legs tired?  Getting tire while pulling your cooler?  Sit down and jet around with your Coolagon® PA attached to your Cruzin Cooler®. It's the perfect reason to on your next tailgate party or outdoor outing.

I like to race my friends, but that's just me.

Grill
Who wants to eat cold food? Not me. Cook up burgers, hot dogs – anything you like. Our propane grill attachment forces you into the spotlight at your next fishing, camping or outdoor outing.
Grill Attachment
Grill attachment are easily detachable.
4 Wheel Design

Coolagon® PA features a sturdy four-wheel design. Sealed ball bearings keep the PA rolling smoothly. Designed for the on-the-go outdoor enthusiast, the wheels are large and thick enough to easily be transported through dirt, mud or grass.

All you have to worry about is cracking open a cold one.

Bottle Opener
Speaking of cracking open a cold one, the Coolagon® PA comes equipped with a bottle opener. Place the top of your beer under the lip, and press upward. The top pops off and you'll be drinking in seconds. You don't even need to chip a tooth or remember to bring along your old bottle opener.
Solar Panel USB Port
Phone dead? Bummer. Don't you wish there was a way to watch the pre-game from the parking lot? Coolagon® PA incorporated a solar panel with a USB port into the top of the PA. Plug your phone in and start watching the pre-game while grilling up your favorite food. You can plug any USB device into the solar panel port.
44-Gallons of Awesome
The Coolagon® PA's 44-gallon capacity is large enough for a case of beer, burgers, hot dogs and any other food item you want to bring along. A locking lid keeps all of your items safe, so if you tip over your cooler when the other team scores, your food won't fall out.
Storage Box
Store Bluetooth speakers or any other item you want in the storage box. Don't worry, your items will be far away from your food and drinks in its own, dry compartment.
Extendable Handle
Never hunch over again. Extend the handle and walk in comfort. Tired of the handle getting in the way? Detach it. You have options. Save space when storing the Coolagon PA. Plan on lugging your Coolagon PA through the park or near your favorite fishing spot? Attach the handle and be on your way.
Deep Groove
Deep groove on lid to hold tablets for viewing the game
Table/Cutting Board
No need to carry a table or a cutting board because its all included. Just unfold and use it.
Umbrella Holder
Hot and sticky in the parking lot? I know the feeling. Grab your umbrella, included, put it in the holder and cook, drink or relax in the shade. 


Cruzin Coolers® are kind of popular. I mean, our coolers are definitely more popular than I am. We've been seen in a lot of places, and even celebrities have been caught cruising around on our products.
Our products have been seen on these TV shows:
Discovery 
TailgaitingIdeas.com 
Steve Harvey Show 
Tonight Show with Jimmy Fallon 
Pizza Hut TV spot - pre Super Bowl
Fast and Loud
Fox and Friends
Ellen
The New Girl
Celebrities have been known to cruise around on Cruzin Coolers® – well, the hip ones anyway. A few of the names you might know, include:
Blake Shelton
Jimmy Fallon
Tim Allen
Jason Aldean
Hugh Jackman
Richard Rawlings
Ellen
Our story is a success thanks to these big names and many others.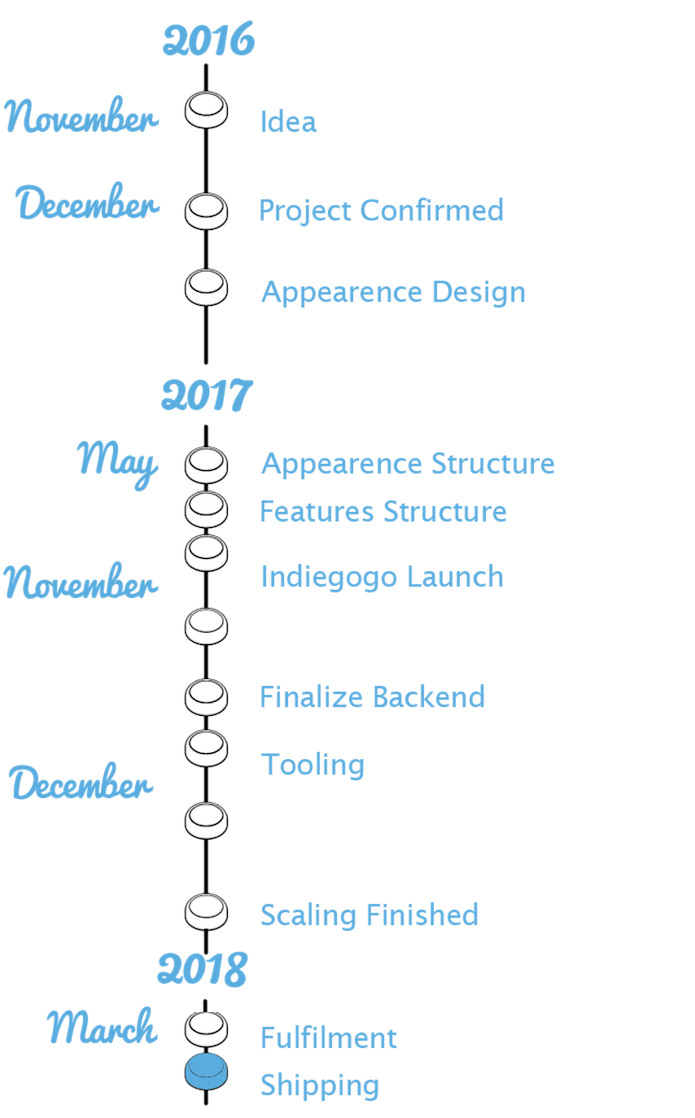 This is not the first cooler that we have built. In fact, our Cruzin Cooler® motorized cooler scooter has been out in the market for almost 10 years and the base Coolagon® has been sold for over 5 years. The development of any new consumer product comes with inherent risks and challenges. Small design changes may need to be made to facilitate final production. There is also the possibility of supply chain delays but we are working with vendors that are familiar with our product and our expectations. To minimize the above risks, our development team tested the different features to check compatibility. We are committed to using components that are readily available. In addition, we are committed to making this process as transparent as possible. Any consumer recourse is limited to tendered funds. No warranties for use or fitness apply actual goods are received by consumer. We will keep you updated as to all developments. We have many year history of producing products and customer service to keep our customers happy. We will not let you down.
Thank you for your support.
Our Website http://www.cruzincooler.com/