THE ART OF ROZZ WILLIAMS NOT IN STORES! ORDER ON INDIEGOGO!
As Last Gasp of San Francisco closed their distribution, the book will be as of now not be available in stores, until we find a new distributor. Available TO ORDER HERE, shipping within 10 days (ignore the listing date: January 2017), get your copy and perks while they are still available.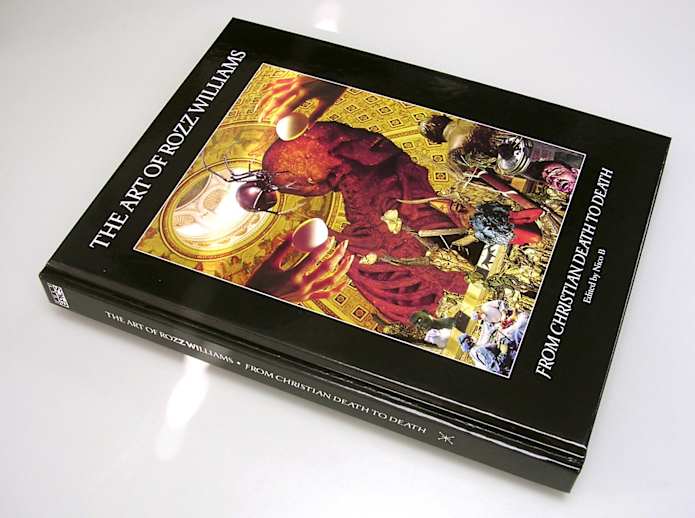 snapshot
THANK YOU FRIENDS & FANS OF ROZZ WILLIAMS 10/09/2016
As we are successfully funded, the book goes to print and will be ready by December. The book and perks will be shipped to you in January, we will notify you with exact date and get in contact with you about specifics. Meanwhile the book is available thru Indiegogo for Pre-order for anyone who wants one, as well some of the Perks. Thank you all, Nico B.
ANNOUNCEMENT 10/01/2016
First 100 Backers get Exclusive (unreleased) 3 Track CD-single feat. Christian Death tracks by Rozz Williams & Gitane Demone. Not for digital version. All CDs are all gone to Backers!
When will the book come out?
We are planning  to have the revised hardcover book ready and printed by (December) 2016 and ships January 2017.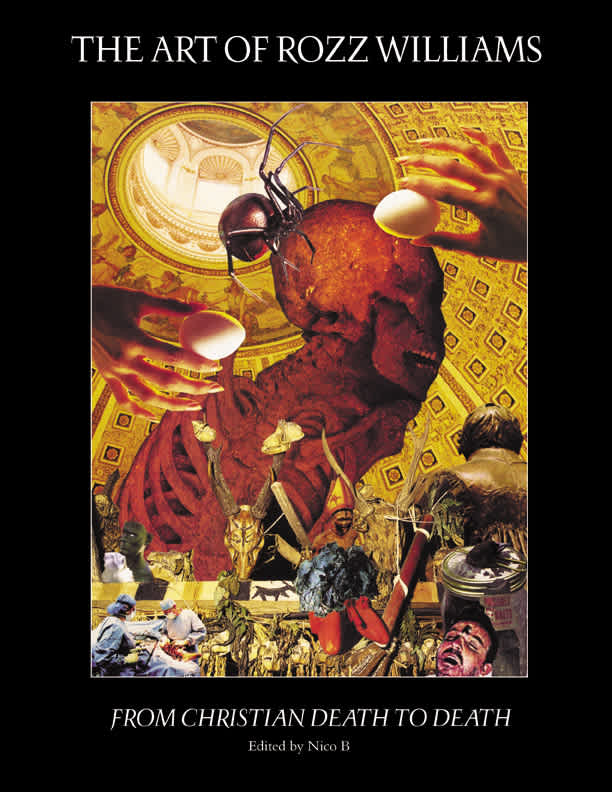 What's in the book?
The book is divided into several chapters featuring Rozz Williams Artwork. Photos, Discographies, Lyrics and Performances of the several bands Rozz Williams started: Christian Death, Shadow Project, Premature Ejaculation. Solo projects. Poetry & Writings, the film PIG, and Miscellaneous. Introduction by Nico B & personal memories by several musical collaborators, photographers, etc. Exclusive New Foreword for this edition by guitarist Rikk Agnew of the first Christian Death line up. Size 8.5"x11". Approx. 256 Pages incl. 8 additional pages, Color and B&W. Over 200 Images.   
Scans of original book pages.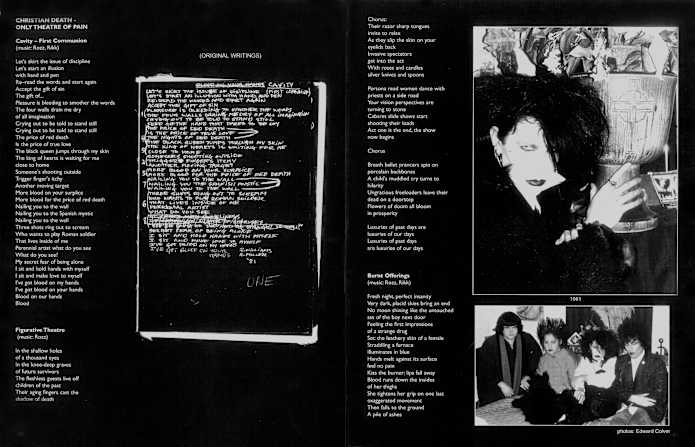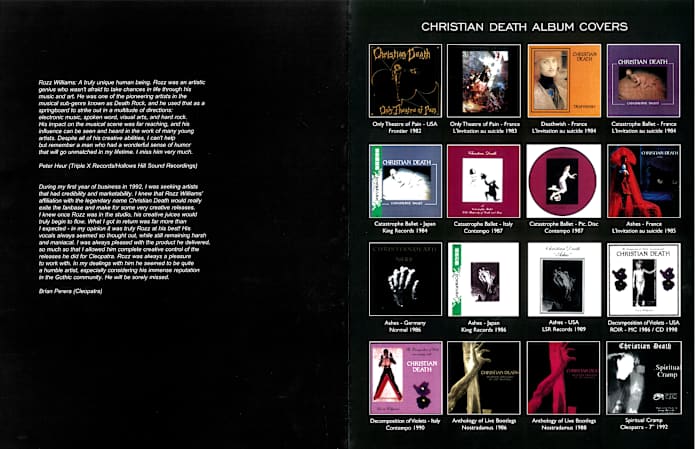 Who selects the art & words in the book?
I edited the book in 1999, a year after his death. For the hardcover version, I will add additional info to the Discography, words, images and artwork.
What does my money go towards?
The funds raised will go towards:· 
The very high costs of producing and printing a hardcover book. Paper and ink is expensive these days! As well to produce other perks, and campaign fees.
Additional funds raised beyond the goal will go to new projects, to produce more work and art of Rozz Williams, in conjunction with the Estate of Rozz Williams, to keep his name and work alive for old and new generations to come.
I have no money! How can I help?
Spread the word! Let everyone know about this book - anyone who is interested in Rozz Williams, Christian Death, Alternative music, Outsider-art. Use social media sites you are connected with. Share our Twitter and Facebook link or post Images on Instagram, to reach other people. Spread the word on the Rozz Williams book, and dig into the darkness of life and art.
I already have a copy of the original softcover pressing, why should I get this?
The book has been updated with new info and contributions. Sadly, the glue the publisher/printer used in the binding of the first softcover pressing was terrible. This new Hardcover edition will be sturdy, with new black colored woodfree endpapers and black colored thread binding, and one to keep forever as a Collector's Limited Edition. A digital file is available as well for back-up. In addition, I am putting up some of my personal items of Rozz to achieve this goal. Get your copy now with or without extras, or get one for a friend.
Will the books be available anywhere else?
The book will be a LIMITED EDITION run, if any other copies remain after the fundraising, they will go to contributors, friends, family of Rozz Williams. Remaining stock, if any, will go to a distributor at regular retail price of $49.95. The hardcover book will be a one time print as funded by you.
How much will shipping cost?
Shipping will be estimated to cost for each Perk:
USA                $15.00 Priority Mail
Rest of the World $50.00/$60.00 (Perks with more than 2 items) First Class
We offer combined Perk shipping cost, second book (perk) is free in US, and about $25.00  extra for second perk in the Rest of the World. As Indiegogo does not offer combined shipping, we will refund you upon shipment the difference. We will also contact you to get your T-shirt gender/size at the end of the campaign.
Who was Rozz Williams?
Rozz Williams  (1963-1998.) "Rozz Williams was a truly unique human being. Rozz was an artistic genius who wasn't afraid to take chances in life through music and art. He was one of the pioneering artists in the musical sub-genre known as Death Rock, and he used that as a springboard to strike out in a multitude of directions, electronic music, spoken word, visual arts, and hard rock. His impact on the musical scene was far reaching and his influence can be seen and heard in the work of many other artists. (Marilyn Manson, Anohni aka Anthony (and the Johnsons), Savages, Prayers...) Despite all of his creative abilities, I can't help but remember a man who had a wonderful sense of humor that will go unmatched in my lifetime." –Peter Heur, Triple XXX records.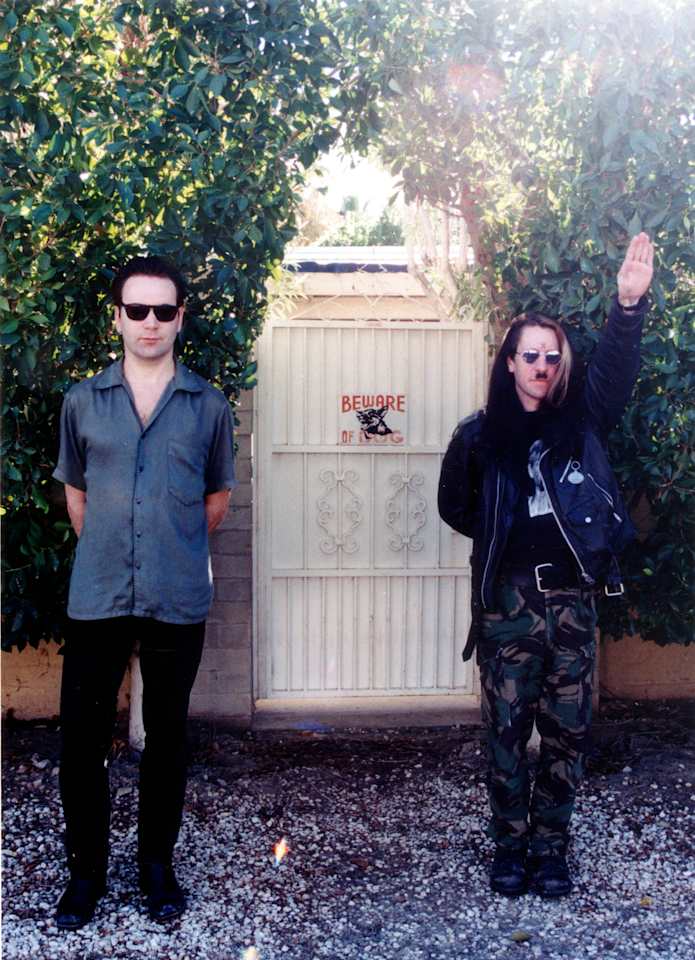 Nico B & Rozz Williams in front of Kenneth Anger's house, Palm Springs, 1997
Who's Nico B?
I am the founder of Cult Epics, Cult Music (since 1991) and was a close friend of Rozz until the day he died. I had met Rozz while living with Gitane Demone in Amsterdam after she left Christian Death. A few years later we toured with Rozz worldwide as well produced the record "A Dream Home Heartache". When I moved to the US I directed the underground cult film PIG with him, which was his last finalized project, meanwhile we had been working on an art exhibit of his work, but then he died. In its place I created this book about his art, not only his collages and paintings, but also his musical, poetry and other artistic work. My purpose in this life is to create awareness of art in any form, but we do need your support to get this printed and re-released. Thanks for all, Nico B
PERKS ADDITIONAL IMAGES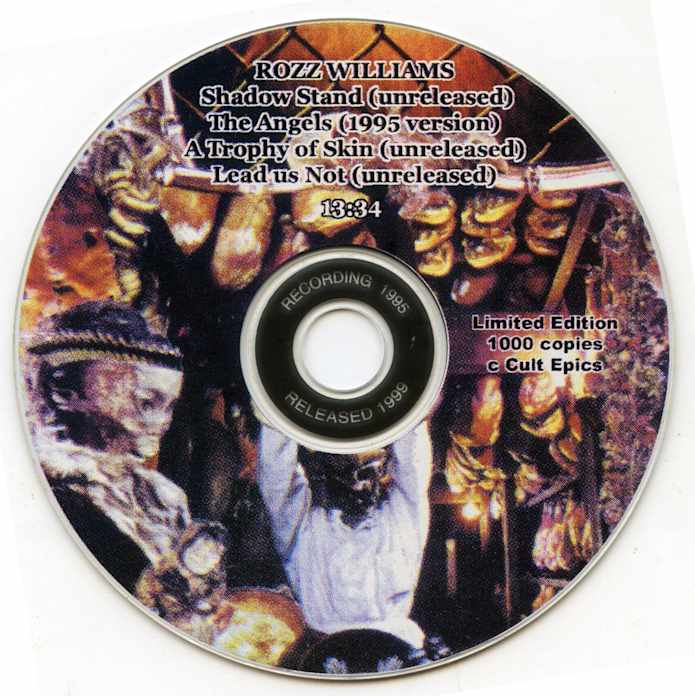 ROZZ WILLIAMS Music CD of 4 Unreleased Tracks by Rozz Williams, originally made in 1999. Was only available with book by mail-order previous, last ones! SOLD OUT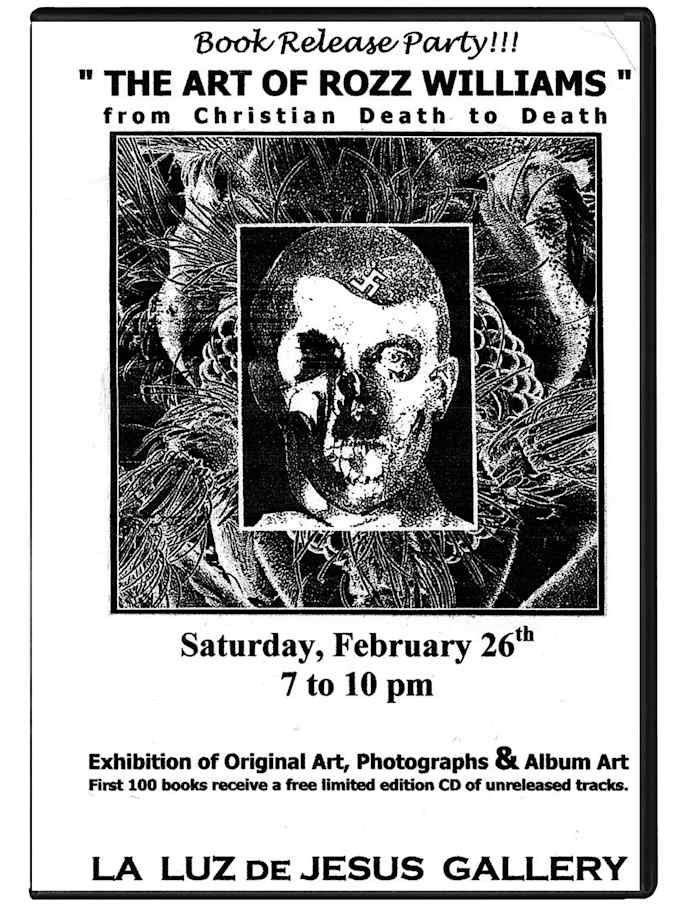 DVD The Art of Rozz Williams featuring Art Exhibits following the release of the first book. Filmed by John Aes-Nihil and edited by Nico B for a numbered edition made only for this campaign. Featuring Nico B with Kenneth Anger.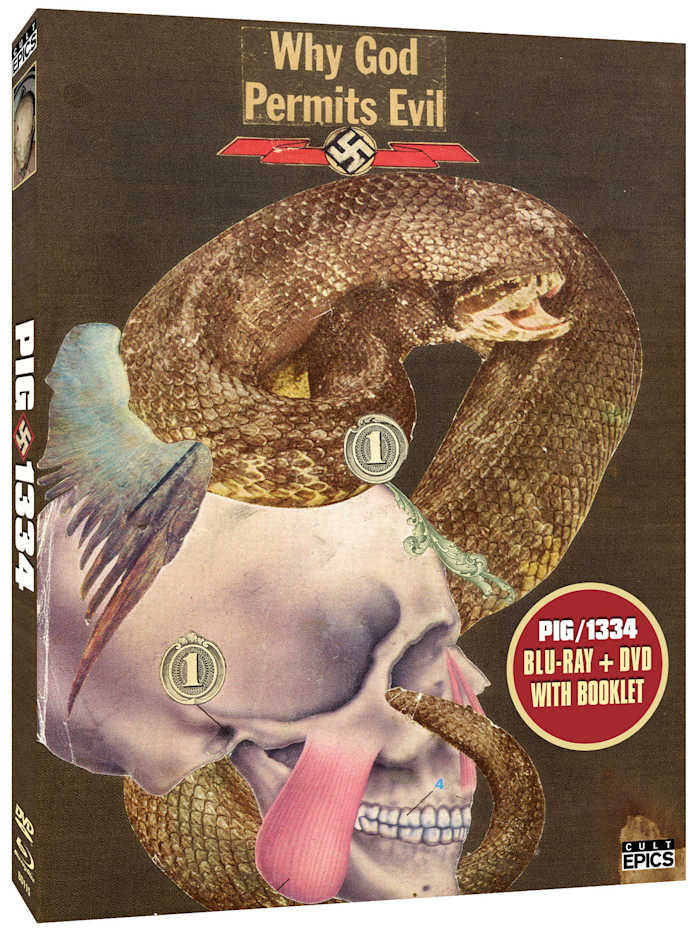 PIG/1334 Blu-ray/DVD combo with Booklet, Limited Edition, Cult Epics, 2013.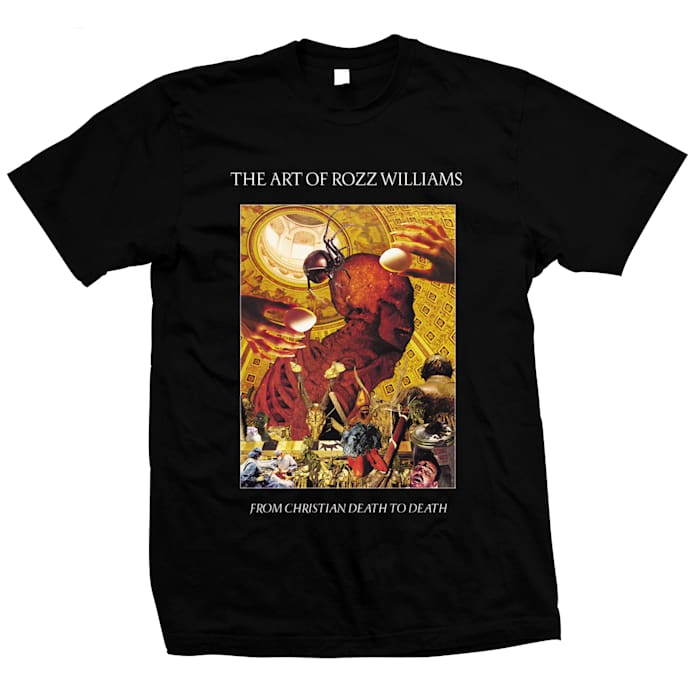 T-SHIRT 1 THE ART OF ROZZ WILLIAMS made for this campaign.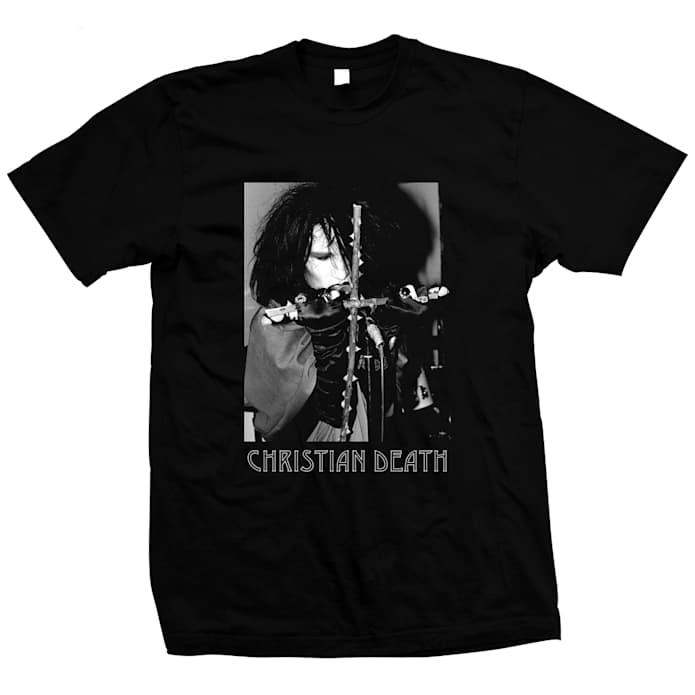 T-SHIRT 2 CHRISTIAN DEATH, with courtesy of photographer Edward Colver.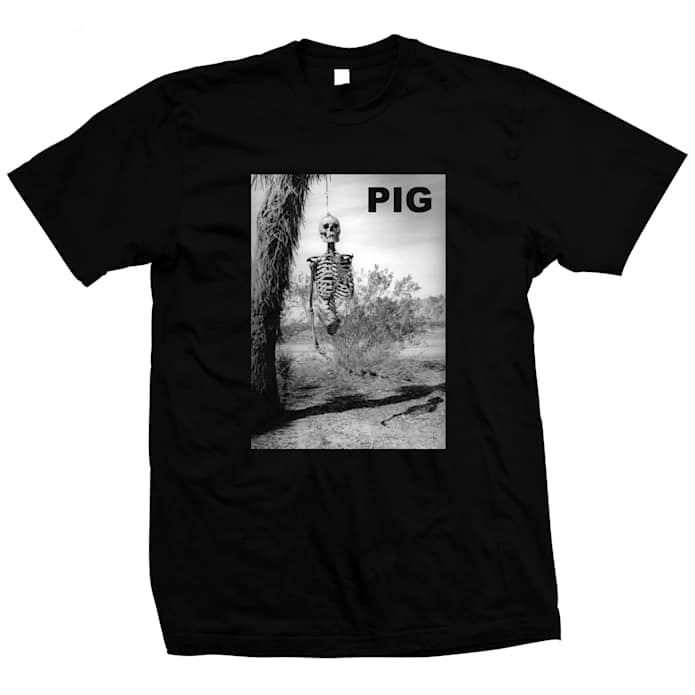 T-SHIRT 3 Promotional image of PIG, a film by Nico B & Rozz Williams.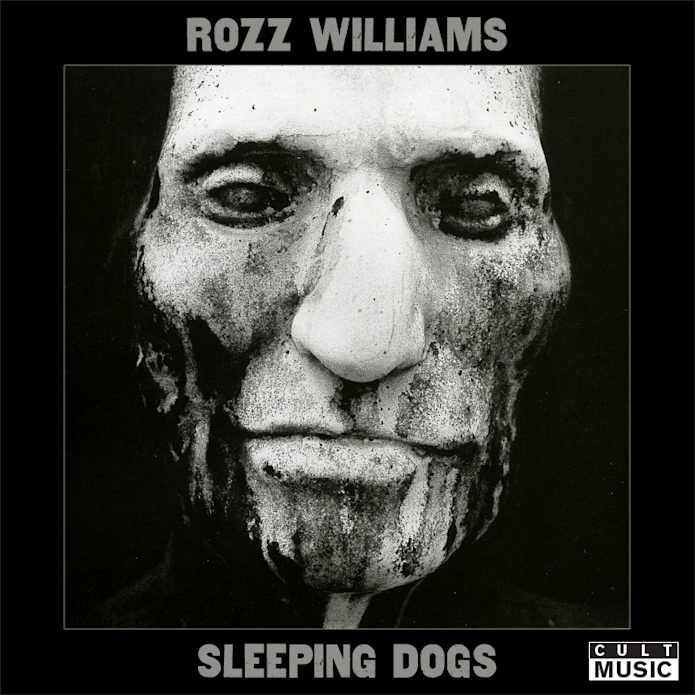 ROZZ WILLIAMS - SLEEPING DOGS CD, Cult Music 2013. Includes memoriam card/photo of LP image.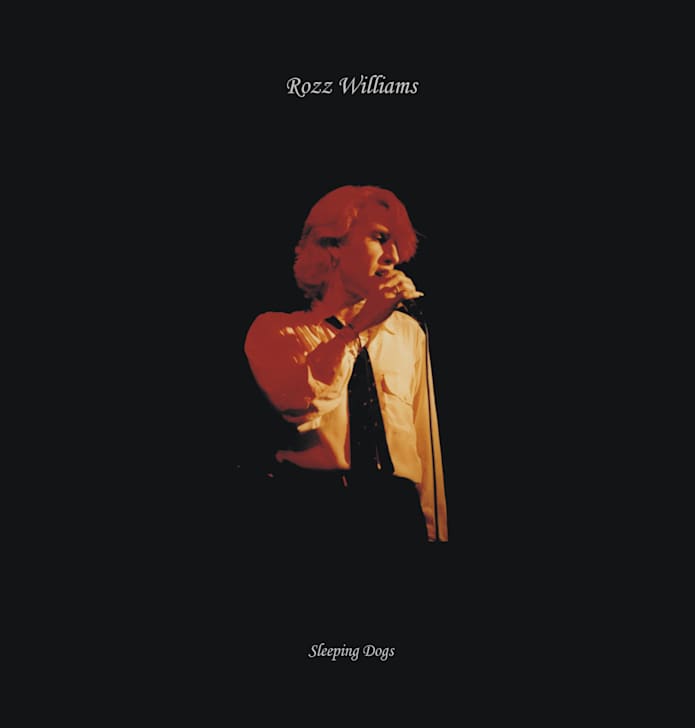 ROZZ WILLIAMS - SLEEPING DOGS 2LP rare out of print Album, Cult Music/Dark Vinyl 2013.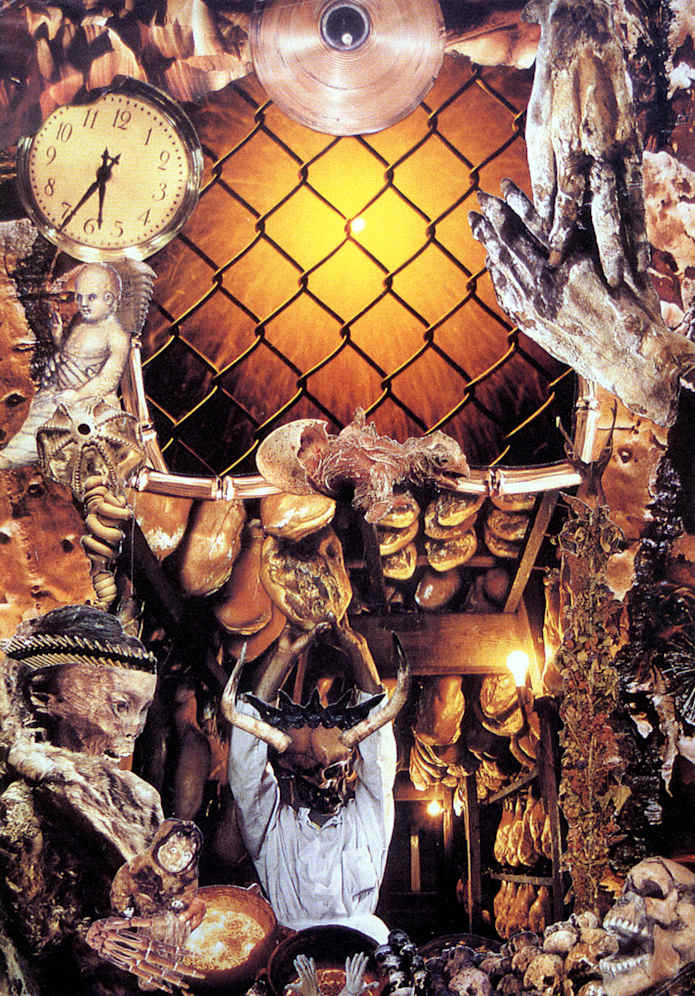 DELUXE Includes Limited Edition of 34 prints made of Untitled, 1993,"8x10", the original collage was put by Nico B in the Hollywood Forever Cemetery .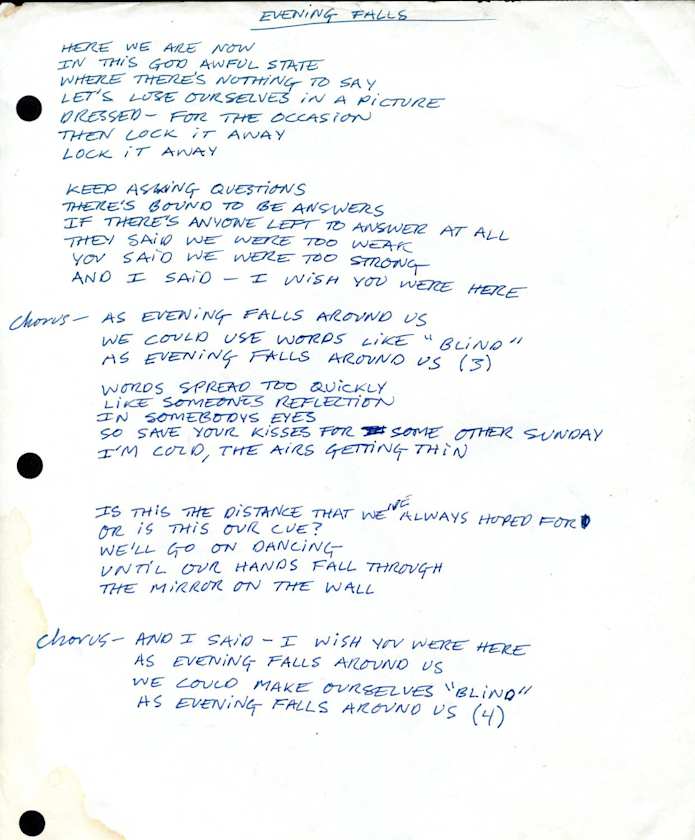 Original handwritten lyric by Rozz Williams of AS EVENING FALLS from the Christian Death album "Catastrophe Ballet."        SOLD OUT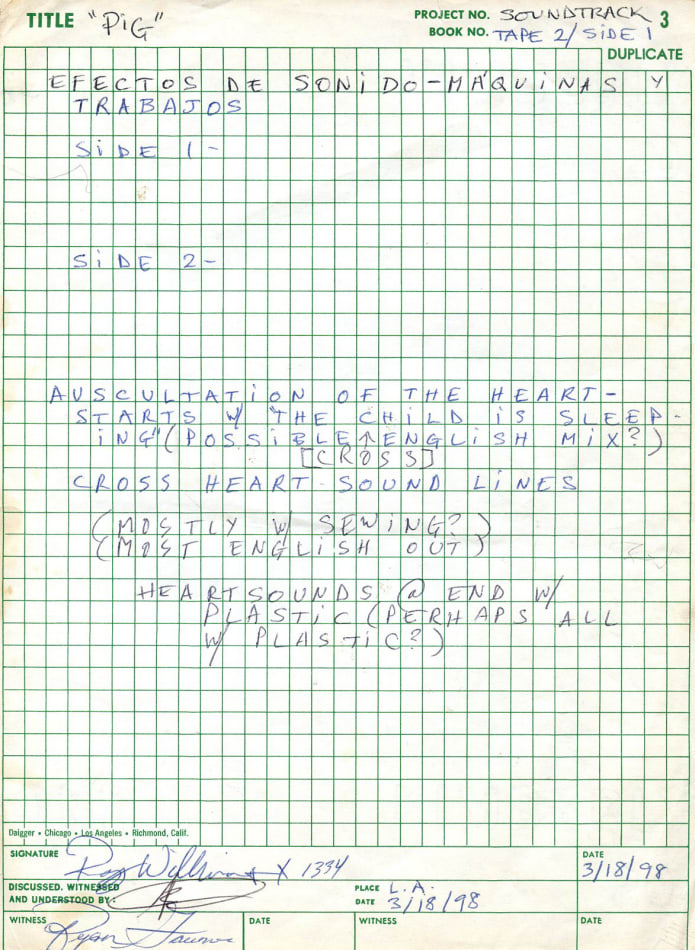 Original handwritten notes by Rozz Williams for the PIG Soundtrack, hand-signed and dated 3/18/1998, two weeks before his death on April 1, 1998.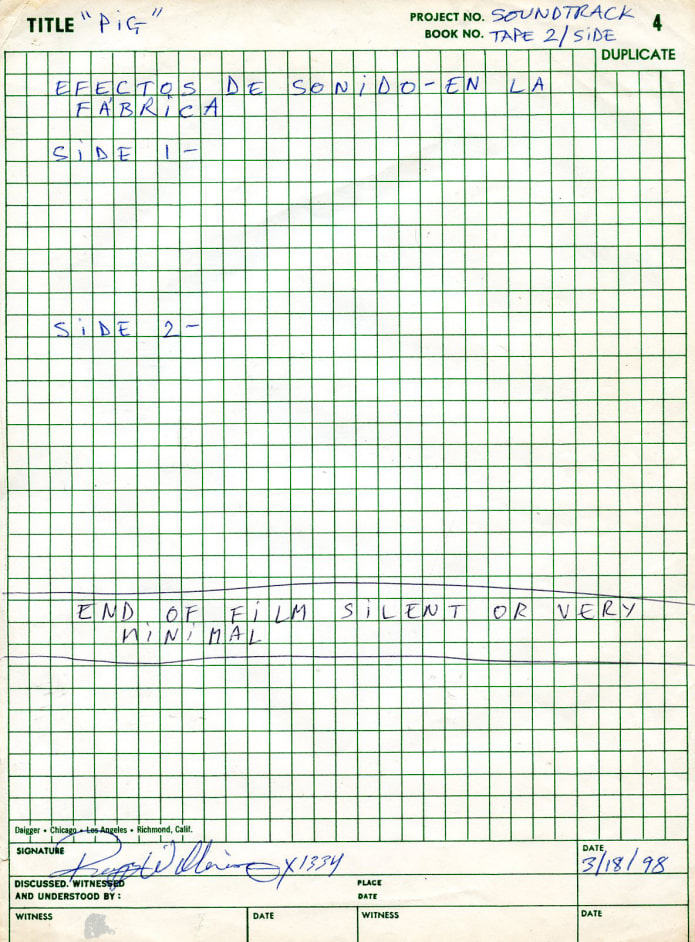 Original handwritten notes by Rozz Williams for the PIG Soundtrack, no. 2, hand-signed and dated 3/18/1998, two weeks before his death on April 1, 1998.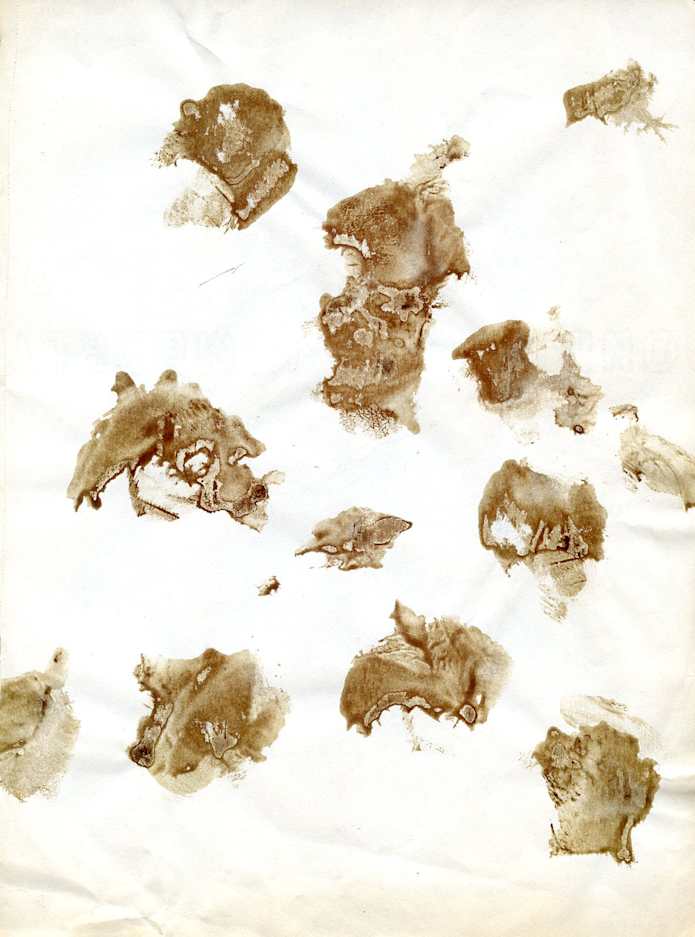 Blood Art by and from Rozz William's blood. Abstract, medium: Blood on folder, 8"x10", 1997. SOLD OUT

Above the Clouds - Collage by Rozz Williams, 1997. 3 Prints available as Perk. Edition 20, last ones, numbers, 17, 18, 19. Size 13"x18", 2005.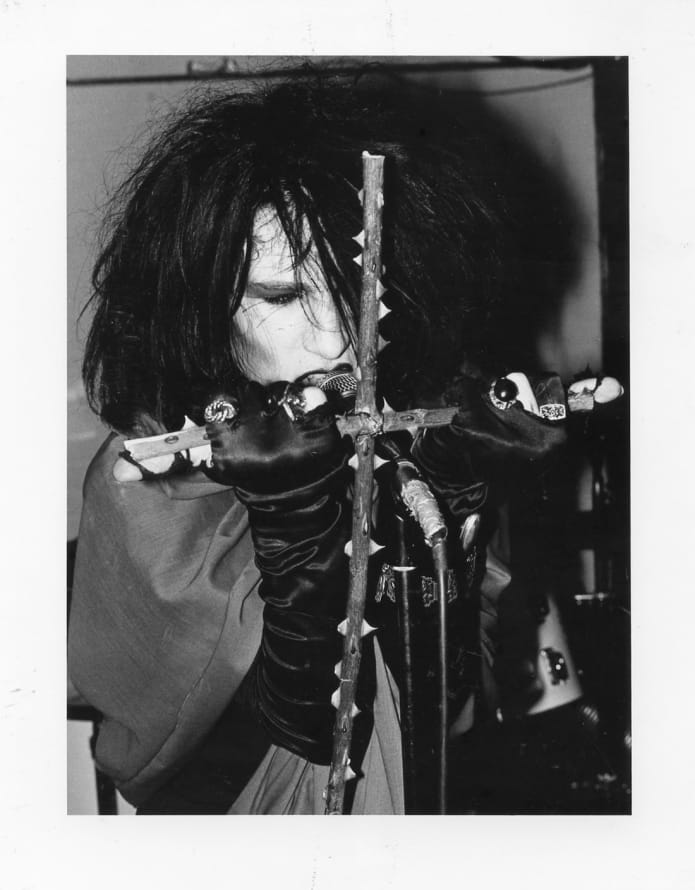 Archival Print of iconic Christian Death image, as used for the campaign and t-shirt, as photographed and hand signed by the "punk rock" photographer Edward Colver. Size 11"x14"