Hi there! I'm Amy, the founder and owner of Sweet Generation bakery. In addition to making irresistible cookies, cupcakes and brownies, Sweet Generation is a bakery with a social mission to remove barriers between children and art. Now I'm on a mission to open a retail storefront where I can bake, sell and build community around youth and the Arts.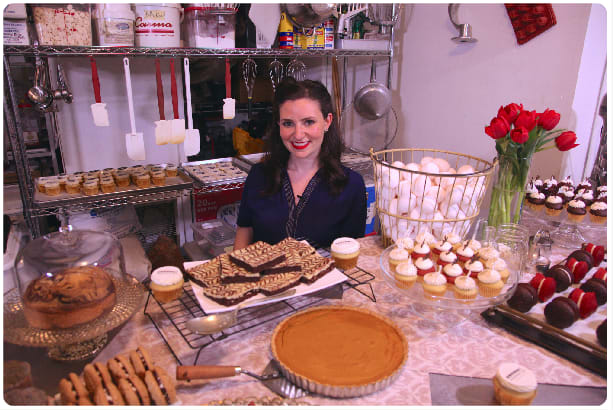 My Story
Before starting Sweet Generation, I dedicated my career to Arts education. I first taught Art in 2004 at an alternative high school that was a last resort for teens - there I witnessed the dramatic and profound transformation that my students experienced when nothing else had worked for them. They gained confidence, developed a stronger sense of self, and assumed greater responsibility for their own success. I spent 8 years running Arts programs and then worked with the City of New York to expand and improve Arts programs in low-income communities.
The problem is the negative impact that funding cuts have on the quality and availability of the Arts to children. In fact, government funding for the arts has decreased by 31% since 1992! I noticed that organizations tried to bridge the gap through bake sales and community events, but the ones that needed it most could not make up the loss.
At the same time, I returned to my lifelong love of baking as a personal creative outlet and before I knew it, I was being hired to cater weddings, art openings and corporate parties. Demand grew to the point that I was baking all night, going to work in the morning, running out to do a delivery on my lunch break, and then starting all over again…
and that's when I came up with the idea for Sweet Generation, a bakery that removes barriers between children and art.
Our Sweet Social Mission
Sweet Generation not only funds Arts education for youth, but engages young people in the business itself. A portion of Sweet Generation's sales are donated to Arts organizations, and we support their fundraising efforts through in-kind donations of our baked goods. We also started an internship program that teaches baking, work readiness, and entrepreneurship to teens and young adults from low-income communities.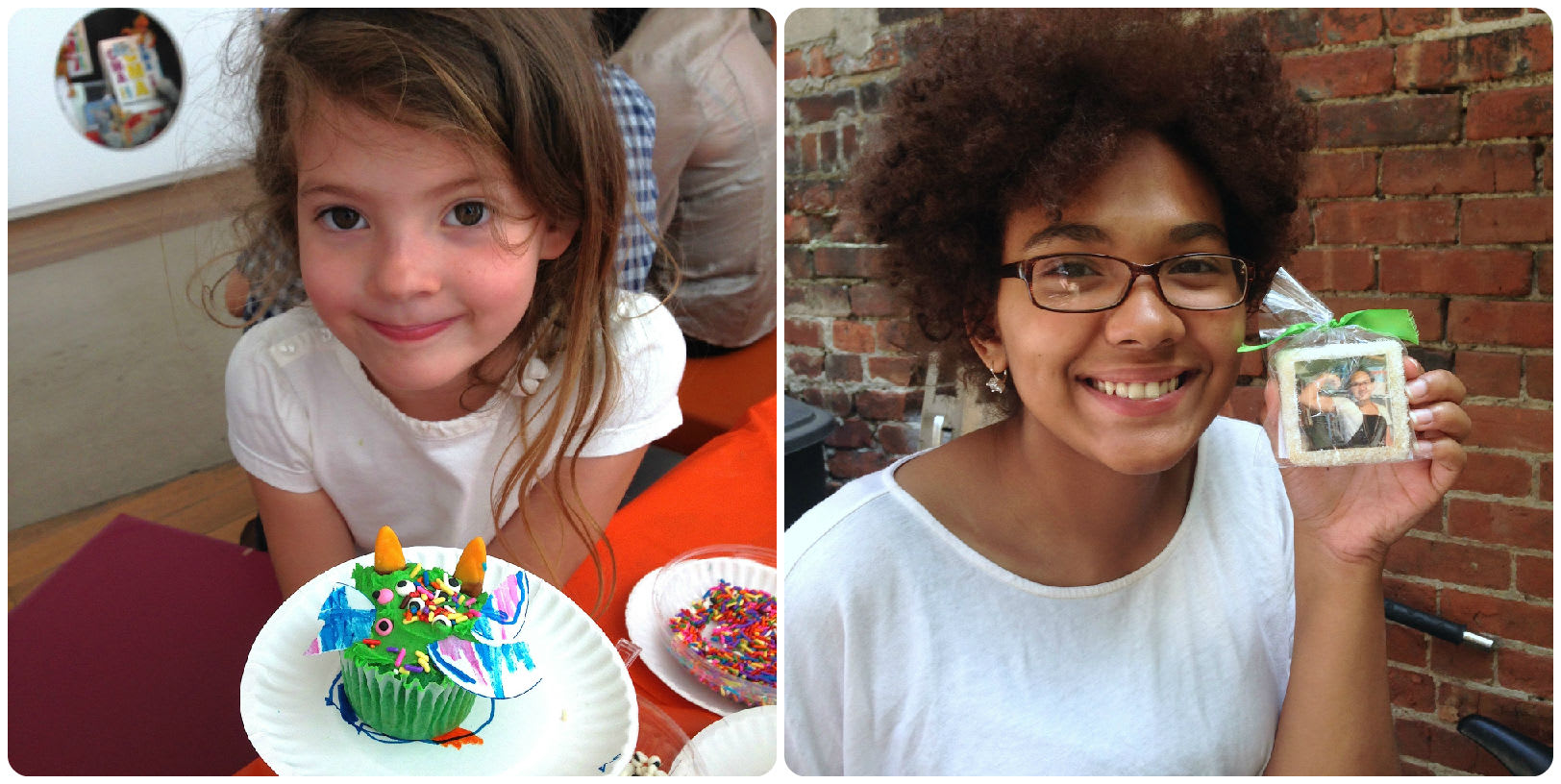 Some of the organizations that Sweet Generation supports are: Theater for a New Audience, Arlington Center for the Arts, Children's Museum of the Arts, Citizen Schools, Urban Arts Partnership, The After School Corporation (TASC), Precious Dreams Foundation and the Hip-Hop Re:Education Project.

What We Bake
At Sweet Generation, we create beautifully hand-crafted and delicious cupcakes, cookies and brownies. From lavender grown on a farm on the bay of the Long Island Sound to handmade chocolate made in Brooklyn, our natural, pure ingredients create truly decadent and memorable flavors. 

Our products are all custom made, with a specialization in branded products that taste even better than they look. We have created custom baked goods for clients that include Madison Square Garden, Danny Meyer's Union Square Events, Refinery29, Fab.com, Tumblr, Etsy, Warby Parker, The New School, Sheryl Sandberg of Facebook, and Wyclef Jean.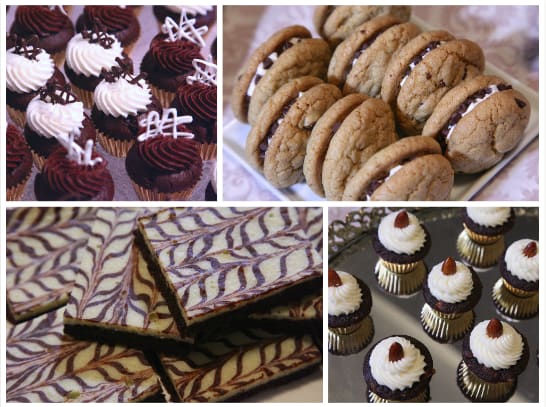 Since 2012, Sweet Generation has established our reputation as one of the best new bakeries in NYC. In fact, Sweet Generation was recently awarded "Best Cupcake" in NYC by the Village Voice, which is a huge endorsement in this cupcake-saturated city!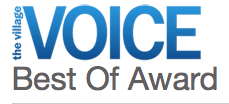 Why Sweet Generation Needs Your Support
Just over two years ago, I quit my job and committed to baking full time. Demand has since grown rapidly; last year I moved from baking from my home kitchen to renting a small shared commercial kitchen. Business has increased to the point that we're already bursting at the seams.
I have always envisioned Sweet Generation as a space where I could engage the public. With a storefront space, I will be able to increase our donations to Arts education, provide more internship opportunities, and reach new customers.
My current lease ends in November, and now is the time to open a retail storefront where I can bake, sell and build community around youth and the Arts.
This is where you come in:

I have secured enough funding for a security deposit and the first month's rent for a bakery space. With your donations and by meeting our Indiegogo goal of $25,000, Sweet Generation will be able to renovate the space, purchase inventory, and get the lights on and doors open!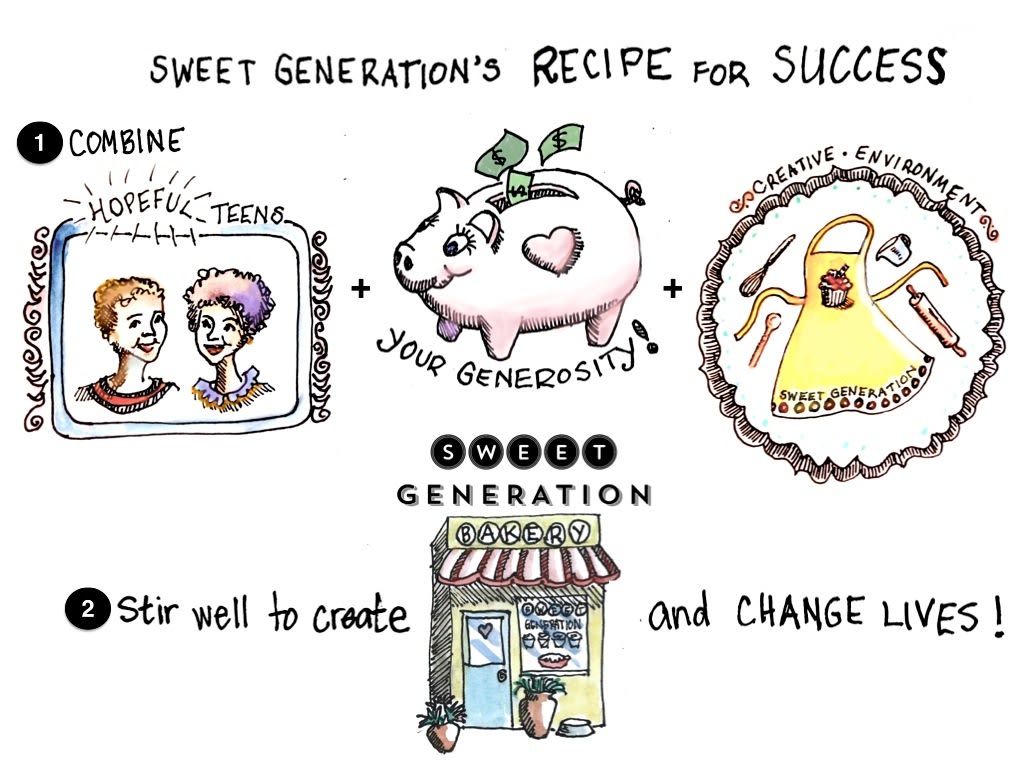 Your Rewards
When you donate to the campaign, not only will you get some drool-worthy rewards, you'll be making a difference in the lives of young people. You can also help by spreading the word about Sweet Generation - We are going ALL OR NOTHING on this campaign, so we need your help to share our message and our sweet social mission! 
**Please note: You can receive ANY reward that is offered for donation levels up to the amount you give (for example, if you'd rather get the reward listed for the $25 donation, but want to donate $50, you will still be able to select the $25 level reward!).
Rewards are available for redemption on OR anytime after the delivery date listed - we will follow up with you after the campaign ends to set a date for classes, catering, etc.


Budget
All dollars raised in this Indiegogo campaign will support the buildout and other startup expenses associated with the new storefront! Any donations above our goal of $25,000 will help fund our job training internship program for young people from underserved communities.

STARTUP EXPENSES

Build-out of bakery and storefront

$18,500

Beginning inventory & food supplies

$2,000

Lease-to-buy equipment

(1st two months)

$900

Utilities and insurance

(1st two months)




$3,600

TOTAL

$25,000