<<< clicca qui per la versione italiana >>>


SURFING WITH SATOSHI
a Turbo Film by Alterazioni Video
in collaboration with Ramiken Crucible, NY
[ Shooting Scheduled on February 2013]
We are Alterazioni Videos' militia branch.
We have been instructed to find Satoshi Nakamoto and obtain confidential information about the future of the world's economy.
Satoshi Nakamoto is the founder of Bitcoin. He has said that he is from Japan, beyond that, not much else is known about him and his identity.
His involvement in the Bitcoin project had tapered and by late 2010 it has ended. The most recent messages reportedly indicate that Satoshi is "gone for good".
In April, 2011, he sent a note to a developer saying that he had "moved on to other things." He has not been heard from since. Bitcoiners wondered plaintively why he had left them. But by then his creation had taken on a life of its own. Nakamoto could be translated as "the center of things".


We believe Satoshi Nakamoto is still alive.
We need to find him, even if the information about Satoshi is hazy and contradictory. The last tip came from a girl that disappeared right before she could fully disclose all the information she gathered. She was found dead. All we know is she was living with him and few others, hiding in a Cave, in the middle of the Puerto Rican Jungle, painting moose and pussies with a white stone, while planning the end of the world as we know it…
Our future depends on the outcome of this initiative. The Maya were probably right, but it will not be the Apophis meteorite that will destroy our planet. Instead, we will perish because of an information earthquake of gigantic proportions that will change the geography of our planet. To find Satoshi is the only hope.


FOLLOW THE ONGOING TURBOSTORYBOARD


We need your money for:
Airplane tickets: 3 from NY to PR ; 3 from Berlin to PR

Van Rental in Puerto Rico , 10 days

Tech equipment for Surfing Shooting, Cave Shooting, Night Shooting

Corrupt casting characters in Puerto Rico worst bars (Turbo Casting)

Rent Surf Boards

Produce the perks for you guys
If you are swimming in bad waters and can't contribute to the mission please share this page before the world ends and they turn off the internet!
How to fund the campaign:
  On indiegogo: choose your perk, click on it and follow the 3 steps
1. decide how much to contribute
2. give your contact informations and fund with credit card
3. share your support with the community
   Bitcoin are welcome     
you can fund with bitcoin @ http://www.piratemyfilm.com/projects/445
What is a Turbo Film:
Alterazioni Video is a collective that share skills and weapons to accomplish each mission. A Turbo Film is the left over of their practice. A film, a performance, a real situation, involving risks and life changing choices. A Turbo Film is an experience narrated through a non-continuous editing, broadcasted you by different distribution channels and supported by a network of people that take part to the creative process.
A Turbo Film is an open platform where your creative contribution and your ideas are wanted . Let's change Cinema History, let's go Turbo!


Turbo Film Manifesto

Turbo Film Production: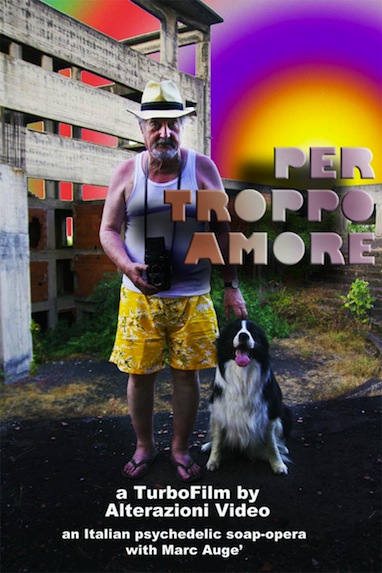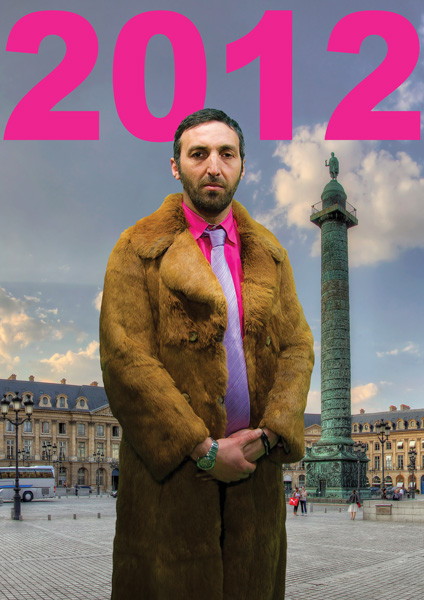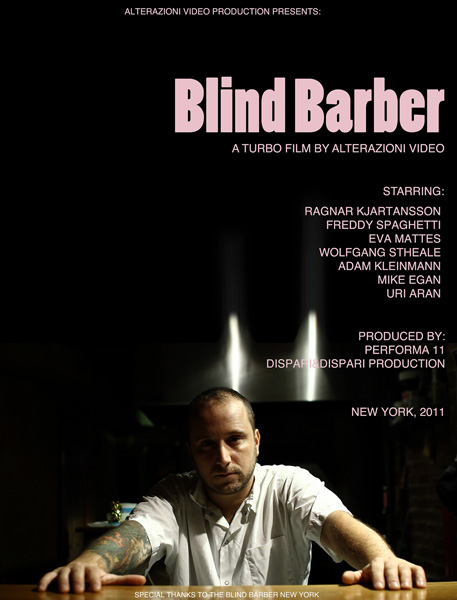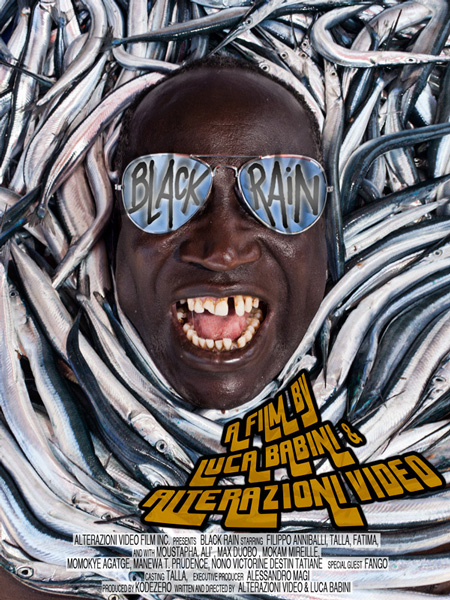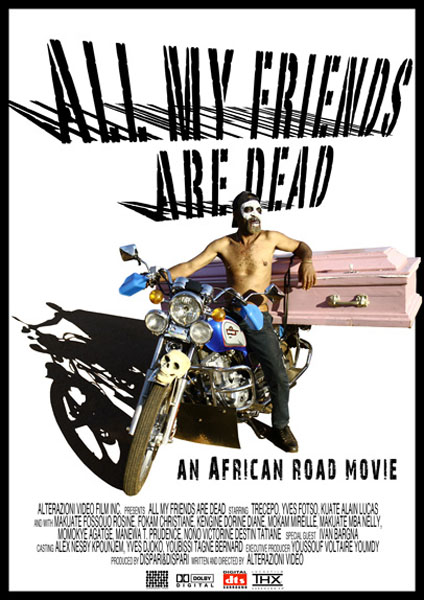 SURFING WITH SATOSHI
un Turbo Film di Alterazioni Video
in collaborazione con Ramiken Crucible, NY
[Inizio riprese Febbraio 2013]
Noi siamo il braccio armato di Alterazioni Videos
Abbiamo ricevuto istruzioni di trovare Satoshi Nakamoto e raccogliere informazioni vitali per futuro dell'economia mondiale.
Satoshi Nakamoto è l'inventore dell'algoritmo dei Bitcoin, la moneta elettronica che sta rivoluzionando l'economia mondiale. Hanno detto che è giapponese ma, oltre a questo, non si sa molto di lui o della sua identità.
Il suo coinvolgimento nel progetto Bitcoin è andato diminuendo fino a cessare a fine 2009. I messaggi più recenti riferiscono che "è andato per sempre".
Nel mese di aprile del 2011, Satoshi manda una nota ad uno sviluppatore dicendo che si era "spostato su altre cose". Da allora non si è più sentito parlare di lui. I Bitcoiners tutt'ora si lamentano del perché li abbia lasciati.. Ma da allora la sua creazione ha preso vita propria. Nakamoto potrebbe essere tradotto con "il centro delle cose".
Noi crediamo che Satoshi Nakamoto sia ancora vivo
Abbiamo bisogno di trovarlo anche se le informazioni su Satoshi sono confuse e contraddittorie. L'ultima notizia arriva da una ragazza scomparsa poco prima che potesse raccontare tutto quello che sapeva. E' stata trovata morta. Tutto quello che sappiamo è che viveva con lui e pochi altri, nascosti in una grotta, nel bel mezzo della giungla portoricana, pitturando alci e donne con una pietra bianca, e progettando la fine del mondo così come lo conosciamo…
Il nostro futuro dipende dal risultato di questa ricerca. I Maya avevano probabilmente ragione, ma non sarà il meteorite Apophis a distruggere il nostro pianeta. Periremo invece a causa di un terremoto informativo di proporzioni gigantesche che cambierà la geografia del nostro pianeta. Trovare Satoshi è l'unica speranza.
SEGUI IL TURBOSTORYBOARD IN PROGRESS


Abbiamo bisogno del vostro denaro per:


biglietti aerei: 3 da NY a PR, 3 da Berlino a PR

van a noleggio a Puerto Rico, 10 giorni

attrezzature tecniche per riprese surfing, nella grotta e notturne

pagare i personaggi peggiori nei peggiori bar di Porto Rico (Turbo Casting)

noleggio tavole da surf

produrre i vostri perks


Se non sei in grado di contribuire alla missione in denaro puoi partecipare condividendo questa pagina prima che il mondo finisca e internet si spenga!
Come finanziare la campagna:
  Su indiegogo scegli il tuo perk e segui 3 passaggi
1. decidi quanto vuoi contribuire
2. fornisci le tue informazioni per contattarti e sottoscrivi con la carta di credito
3. condividi il tuo supporto con la comunità
   I Bitcoin sono i benvenuti
puoi finanziare la campagna con bitcoin @ http://www.piratemyfilm.com/projects/445


Che cos'è un TurboFilm:
Alterazioni Video è un collettivo che condivide competenze e armi per compiere ogni missione. Il Turbofilm è ciò che rimane delle loro pratiche. Un film, una performance, una situazione reale che comportano rischi e scelte di vita. Un TurboFIlm è un'esperienza raccontata attraverso un montaggio non-lineare,  trasmessa da differenti canali di distribuzione e supportata da una rete di persone che partecipano al processo creativo.
Un TurboFilm è una piattaforma partecipata dove il tuo contributo creativo e le tue idee sono richieste. Facciamo la storia del cinema, let's go Turbo!


Turbo Manifesto

Turbo Film Production: