SQÚAD is hilarious, authentic and unapologetic!
SQÚAD is a vibrant comedy series created by Helena Morgane about a group of 5 Black women navigating life under the same roof in Rio de Janeiro. After the 2 oldest roommates drunkenly decide to post an ad specifically looking for Black roommates, we discover these perfectly imperfect characters whose cultures blend by living together and experiencing Brazil.
In order to showcase the vision for the show, Helena Morgane and co-writer/producer Sophie Duker decided to put together a temporary cast and crew at the beginning of 2017. We thank them for allowing SQÚAD to go from a script to taster scenes essential to crowdfunding!
SQÚAD is an ode to women of the African diaspora, where we step away from the African-American representation typically used by default. We aspires to make you laugh (...HARD!) and shift the way we show blackness in the media.

We have an international power team in place to guarantee our campaign hits the marks we need for funding and to ensure season 1's production goes as smoothly as possible!

(Left to right)
HELENA MORGANE, is the creator of SQÚAD and will star as Taslim. She supervises all aspects of the campaign. She's a multidisciplinary storyteller as well as the creator of the docu-series Kaleidoscope Stories.
ANDRESA PINHEIRO NUNES is co-producing and in charge of the research for SQÚAD in her native Brazil. Andresa is also a filmmaker passionate about journalism and the documentary genre.
CHAUNTELLE LEWIS is in charge of SQÚAD's social media strategy. Chauntelle is a social media specialist and graphic designer. She's also a member of SXWKS in London.
CESAR VALDEZ, is our awesome community manager monitoring our social media. He is also our video editor and owns a production company in Mexico.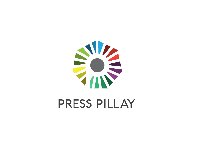 PRESS PILLAY, is a boutique agency in charge of SQÚAD's PR and branding.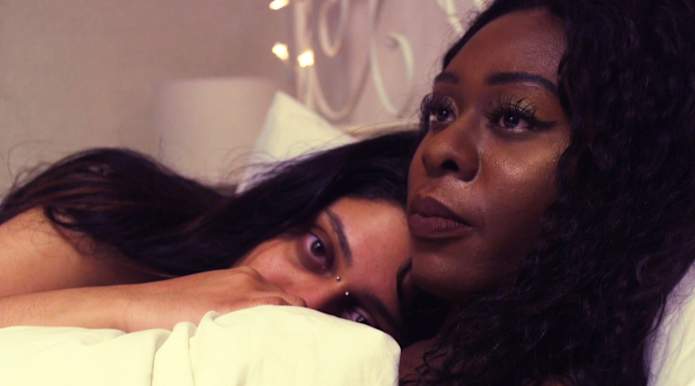 YOLA is a West African businesswoman in the making. She went to boarding school then got an Ivy League type of education. She's in Brazil to develop her business, though she ultimately desires to go back to her home country to advance its economy; she says stuff like 'Africa is rising' a lot. Her eyebrows are always on point and she plays loud naija mixes. Yola struggles between being expected/wanting to marry a man soon to start a traditional family, and her ongoing sexual exploration with women.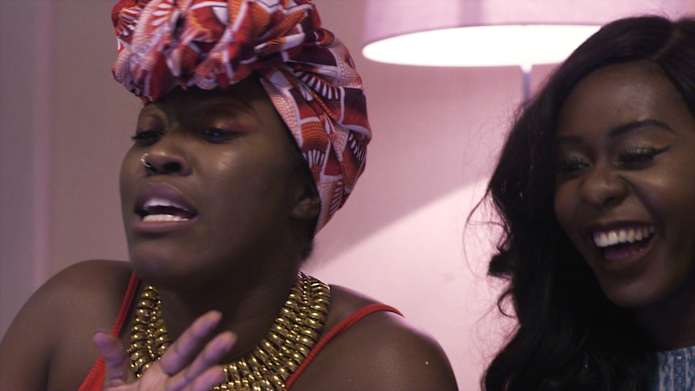 DIANE "D" is an African-American yoga instructor with doula aspirations who's attempting to be vegan – but failing in secret. Yola and her are besties and have been living in the house the longest. "The ad"is her idea.  D is celibate, very curvy; struggles with it 30% of the time but knows she's sexy as f**k. She isn't college educated, only speaks English and is still resisting opening up to other languages. She's that blackity black woman who talks length about "AFRICA" – but has never actually been there. Diane could not imagine being in a relationship with a non-Black person and is actively hostile to people she deems aren't "woke" (a word she overuses).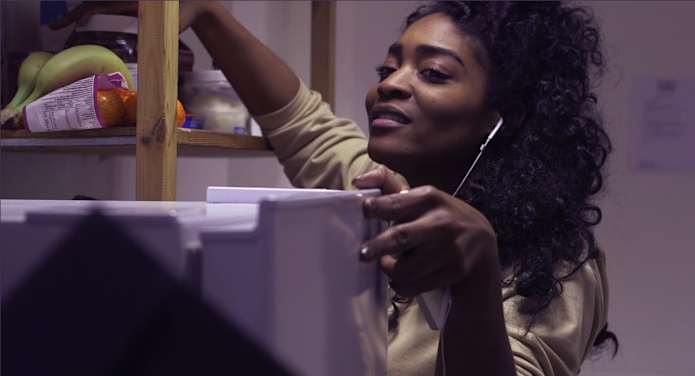 TASLIM "Taz" is an Afro-European woman raised by a muslim father and a Christian mother. This is her first time living out of the nest and FAR AWAY, but she's far from naive. She eats pork, but does ramadan sometimes - often finds an excuse not to. She occasionally drives her roommates crazy with her loud music and food thefts. She will bust random dance moves or invent lyrics in convos. Her instagram following is crazy, she loves to thirst trap every now and then, and is the ultimate plug for a good time. Taslim works in a sex shop but is still trying to find how to best channel her calling.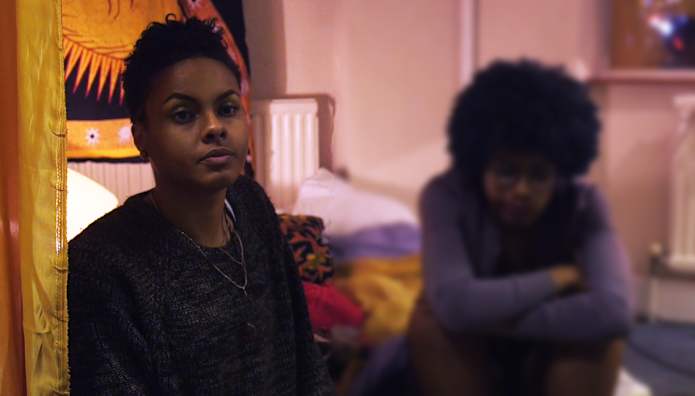 ROSIE identifies as Afro-Latina. She was raised by a fierce Nuyorican mother (think Rosie Perez). She's a polyglot. Her father, a very successful Brazilian musician, taught her Portuguese growing up. She's in Rio to reconnect with her roots. She's a down-to-earth curious hippie constantly switching jobs because she struggles with her purpose. Rosie's roommates will probably be her very first experience of sisterhood: she usually has guy friends and her friendship with Aaliyah is on-off.
Recurring character: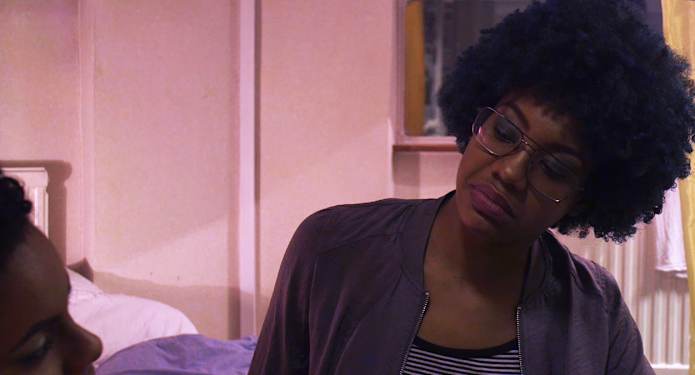 AALIYAH isn't a roommate but is often around. She's in the country to pursue a masters or doctorate. She speaks fluent Portuguese, a powerful asset in her environment. She has almost no black friends back home and is used to operating in mostly white spaces. She likes (spending) money, has an elitist side to her and a sugardaddy with whom she blurs the lines of dating. She's a troubled soul whose stay in Brazil is a chance to explore her identity and independence. Aaliyah is becoming drawn to blackness after spending a life of seeing it as 'other'.

Crowdfunding is far from being the easiest route to take for creatives and entrepreneurs! That said, we consider it a powerful asset in the way we create and consume Film and TV nowadays.
We are choosing crowdfunding as a way to fund our very first season (10 episodes), because we deeply believe in the strength of our concept and know it will open more doors for other forms of funding! 
We already have 3 episodes written and 7 will be written as soon as wrap our Indiegogo campaign! We paused our creative process to fully dedicate our attention to this step of pre-production.
As you'll see, we set our campaign at a minimum of $15,000, but our ACTUAL goal at this stage is to hit $40,000 (or more) to create exactly what we envision. 
Where will your money go?
Here's a chart showing you the breakdown of our budget. All these elements are the reason why $40,000 is our goal, from pre to post-production, budgeting right is how we keep the quality of our content up to par.
If we exceed our goal, we'll probably do a few rounds of victory dance, but we'll also be able to invest in festival submissions, get higher end equipment and just overall make sure our final product has the very best sound and image! Exceeding a goal also sends a strong message to potential collaborators!
If we end up not reaching our $40,000 goal, the money will remain assigned to SQÚAD 's first season. We would likely use it as leverage when meeting with production companies or use it as a base when start a follow-up campaign to hopefully gather more funds. We are simultaneously looking into different forms of support and crowdfunding is leading the way.
By choosing crowdfunding, we are creating a special bond with you, our audience, and making room for creative freedom. This is where you can express and support what YOU want, and what's better than contributing to the change we want to see in the world?!
Our expected timeline will be as follows:
- Crowdfunding: October - November 2017
- Writing of the remaining 7 episodes; December 2017 - February 2018
- Scouting and casting: February-March 2018 .
We will be choosing between filming in Rio de Janeiro and Salvador de Bahia and start casting locally
- Production: April 2018
We aim to film our entire season in 4 to 5 weeks.
- Post production: May-June 2018
- Online release: June or September 2018

Please keep in mind that every single donation, share, follow or email will be important to us (yes, even that 1 dollar/euro/pound at the bottom of your pocket). You can also see it as a cool way to sacrifice a coffee/sandwich or two to help us out!
What is crucial is to keep the word spreading, as word of mouth is not to be underestimated in crowdfunding! Every person around us can potentially be interested, so if SQÚAD is a project you truly believe in and want to see come to light, LET EVERYONE AND THEIR MAMA KNOW! We can't do this without YOU!
Now, if you already have your donation ready, we got you covered! We value you and view your donations are a token of your trust, we have prepared some exciting perks (some will be revealed later during the campaign!)

We also want to throw a referral contest! 
Share your own personal Indiegogo link on Facebook, Twitter, Instagram or anywhere on the web. If your friends end up contributing to the campaign, for every 5 donations we get thanks to you, we'll hook you up with a ticket to the nearest SQÚAD launch event! And for every 10 people you'll be able to access the full season in HD exclusively before the online release!
Here's how it works:
1) Login to Indiegogo.
2) Create your personal share link by clicking on the "Link" icon button or click on one of the social media buttons. Copy and share your unique link with all your friends on social media, email etc.
3) You can keep track of your referral progress by clicking on the "Referrals" in your Indiegogo "My Profile" page.
The referral contest will run until the November 21, 2017. Donating does not prevent you from participating in the contest, everyone is welcome!
Like we mentioned before, every coin will count, but sometimes we just really can't contribute.
If that's your case, we understand! 50 shares, followers or emails can be as powerful as $50.
Here's you can still be a part of the movement:
 Look at the instructions above to participate to our REFERRAL CONTEST by sending a few friends our way! You share AND become eligible for some of our prizes!
Like us on Facebook
Follow us on Instagram and Twitter
Share our content on social media, email or whatever way inspires you!
Invite people to this Indiegogo page: www.igg.me/at/sqdcomedyseries
How about writing an article or blog about us?
Don't forget about the share buttons at the top right side of our page.

- Coming soon-

Filming in a different country always carries a risk factor , but thanks to our current local collaborators and thanks to the relationships Andresa Nunes has established in Brazil, we are convinced we already have the tools to ensure the production of our first 10 episodes will be as smooth as possible!
Potential delays are a part of most productions, and our job as professionals is to make sure we keep control 
Our extensive experience in all aspects of production both individually and collectively will be the main asset to handle hurdles like this. We also commit to updating you with our milestones along the way. Transparency is the best policy!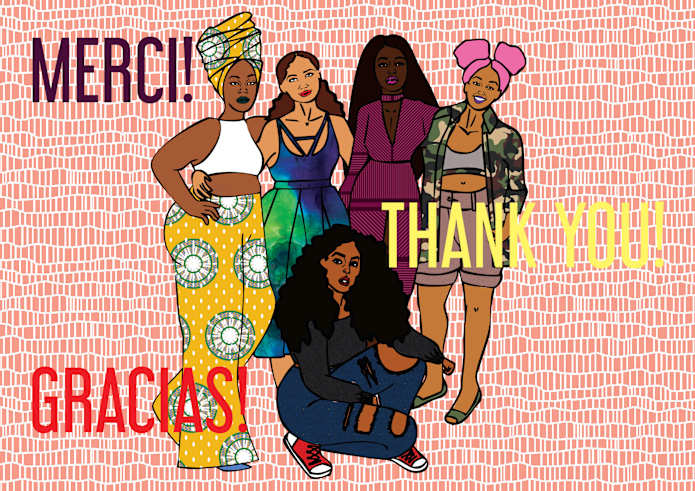 (Illustration by Dorcas Creates)