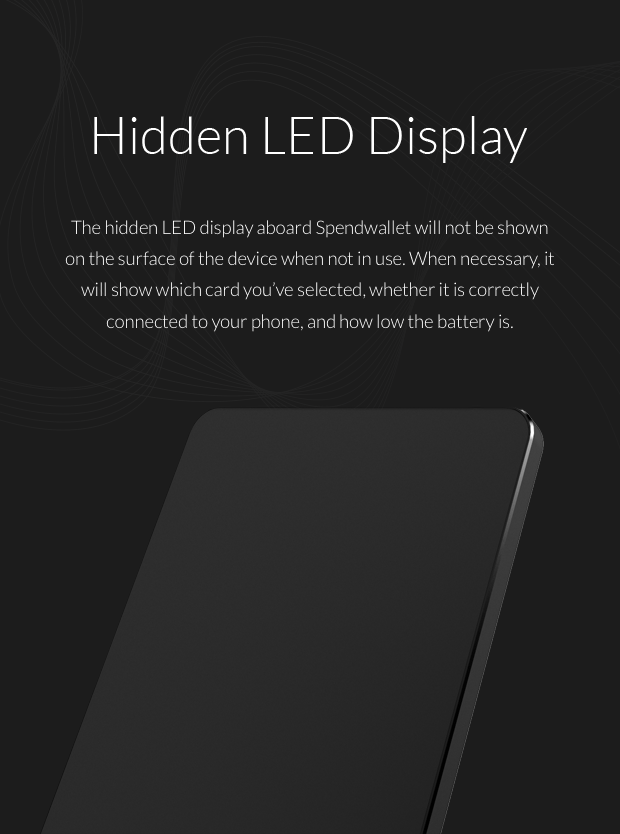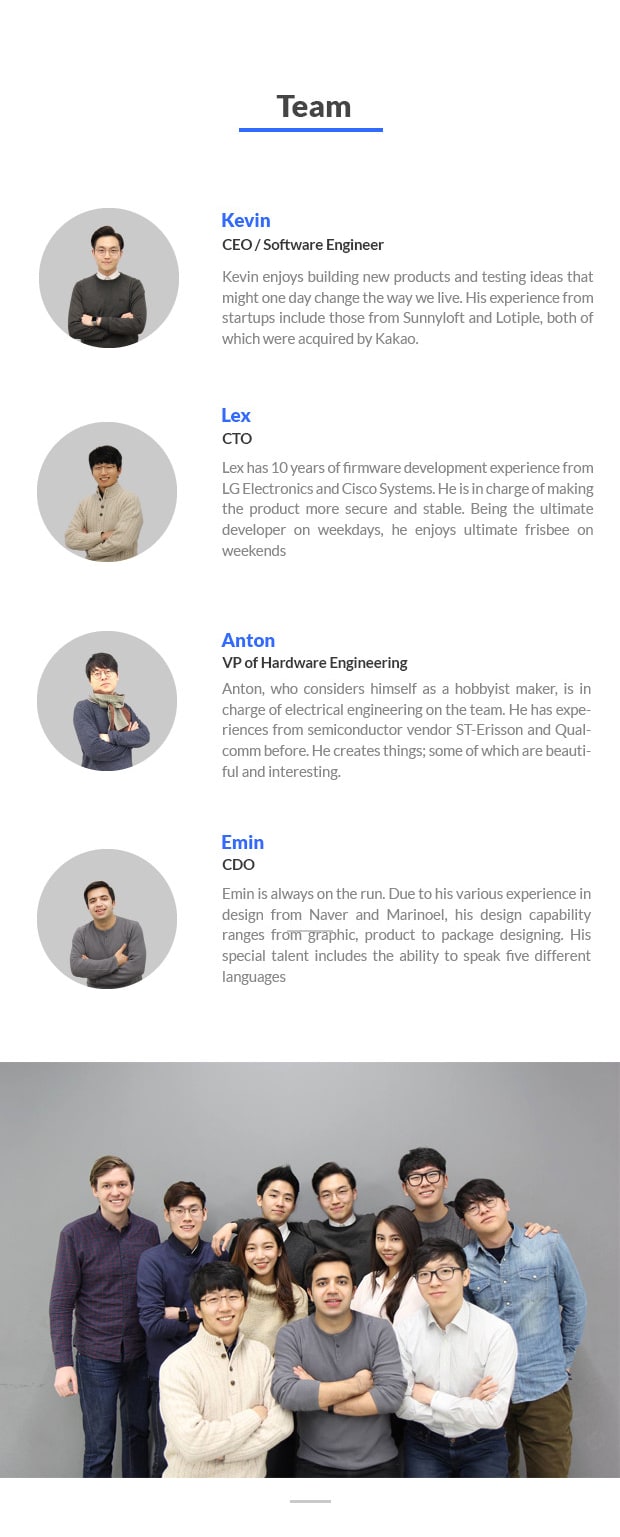 FAQ
What types of cards can I store on Spendwallet?
 You can store a card as long as the backside of the card has a magnetic stripe. Membership cards with barcodes can be saved on Spendwallet mobile application.
How is it possible to make a payment everywhere?
When you bring Spendwallet near to the card reader, our self-developed Magnetic Flux Emulation (MFE) technology generates magnetic field, which makes the card reader to respond as if a card were swiped. Hence, Spendwallet can be used anywhere that accepts magnetic payment cards.
How is Spendwallet different from all those all-in-one smart cards?
Spendwallet works better. We've tested all available smart cards in the market and concluded that using rewritable magnetic stripe cannot guarantee 100% reliability due to technological deficiency. Instead of swiping, Spendwallet adopts a tap-to-pay method, providing the highest coverage.
Doesn't Spendwallet do exactly what my phone does and require another device?
We believe that even if your phone can do the same, it won't be able to completely replace your wallet. Don't you still have to carry around your wallet with your phone? We thought it would be more natural to have our payment technology built within your wallet, because we are just not quite ready to ditch our wallet at home and solely rely on mobile payments.
Some stores require EMV chip payments. Will Spendwallet support EMV?
We have been preparing for the EMV shift since early this year. We are currently in talk with banks and card issuers to support EMV on Spendwallet using tokenized MFE. We will try our best to support this feature before the ship date, but if that does not work out, we will provide a software update as soon as it is ready. After the update, you will be able to use Spendwallet with no problem on chip requiring terminals.
Should I worry about security problem when transferring my card information onto Spendwallet?
No, the information stored on Spendwallet mobile application will be safely transferred to Spendwallet device according to Bluetooth standard security. Also, Spendwallet provides bank level (256 bit) encryption for all personal data.
What happens when I lose Spendwallet?
When your smartphone and Spendwallet is connected via Bluetooth and the Spendwallet is 20m away from your smartphone, you will be kindly notified that you left your Spendwallet behind. In addition, Spendwallet will automatically lock itself and self-destruct included data when lost.
Please refer to Spendwallet FAQ for more information. If you have any other queries, please email us at hey@spendwallet.com
NOTE: If you live in a country where chip and PIN or EMV-enabled cards are the norm, you may not be able to fully leverage Spendwallet from the beginning. Still, as long as payment terminal accept magnetic striped cards, you will be able to make a payment with ease.