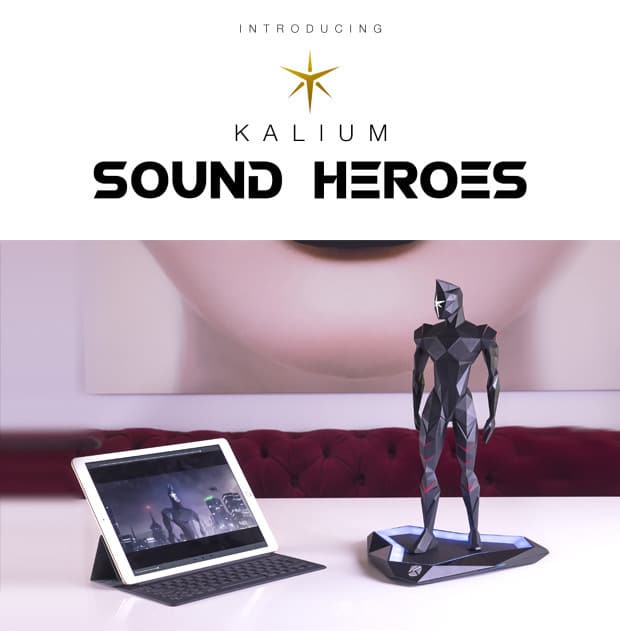 Our mission was to create a Bluetooth speaker, that sets itself apart from the crowd. A product that rises above the average. With this is mind we created AD'OM. Now, we truly believe, that through our work, the speaker design is set to change, forever.
Kalium Sound Heroes are the most futuristic Bluetooth speakers that have ever existed. Every angle of our speaker is polished manually giving it a polygonal design complemented with sharp edges.
It's also a wireless charging dock for your phone, a wi-fi range extender, and a subwoofer.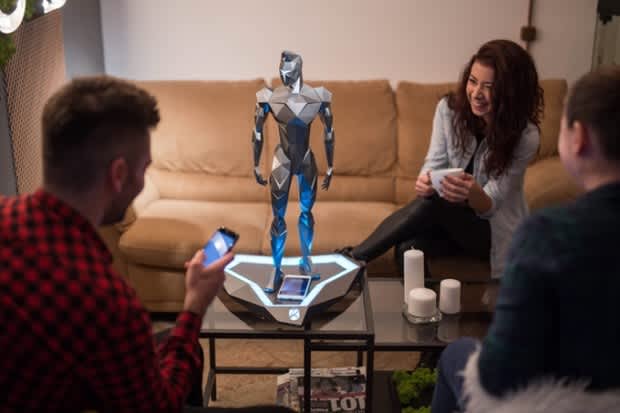 Immerse yourself in an alternate universe with this otherworldly piece of art as it illuminates your room with over 16 million color variations of ambient light. Create the perfect atmosphere with the smoke effect that surrounds the speaker and the ambient light reflected perfectly on the polygon shape of your Sound Heroes speaker.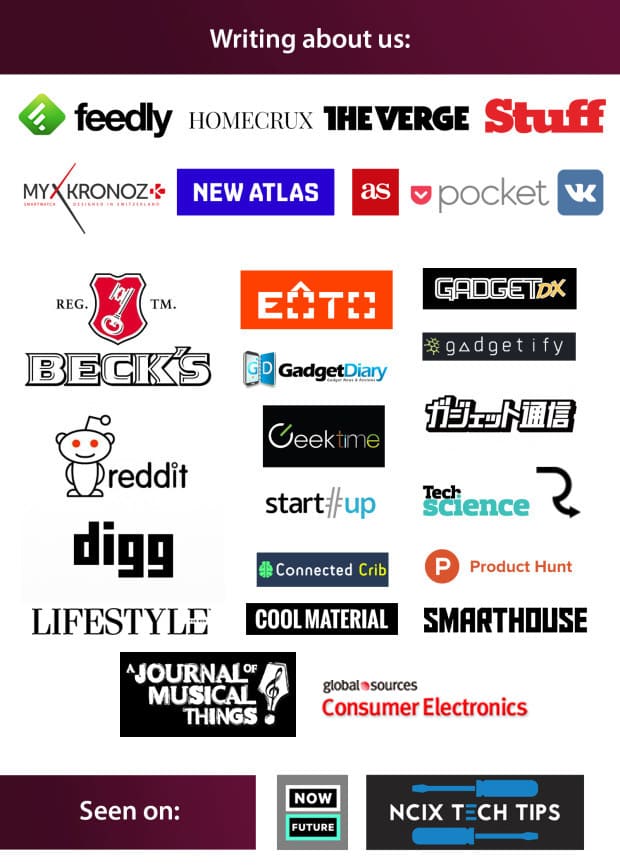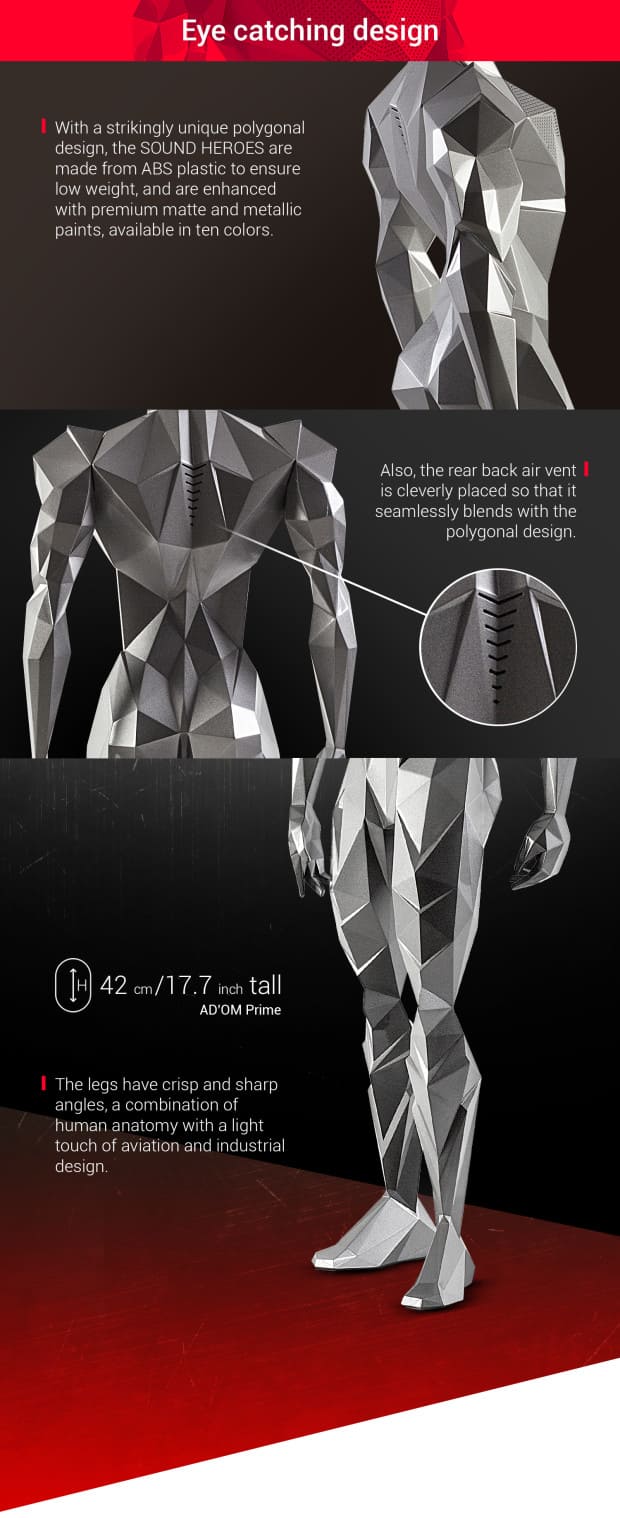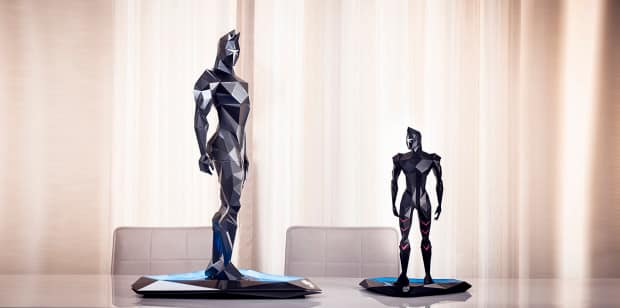 The video below is a DEMO with the most important features of the Premium dock as they are currently being developed and tested for the final production stage.

Our inspiration for colors has come from luxury cars. The color of your car indicates a lot about what feelings you consider important and how you perceive yourself. We have combined the best quality paint to reach the perfect balance between elegance and style.

Each color is applied using a three-step process for a long-lasting and resistant finish. The process includes a white base layer, multiple layers of our custom-blended colors, and a 30% thick UV layer for an ultra durable finish. Every sound hero has a rich stunning hue that grabs the attention of everyone in the room.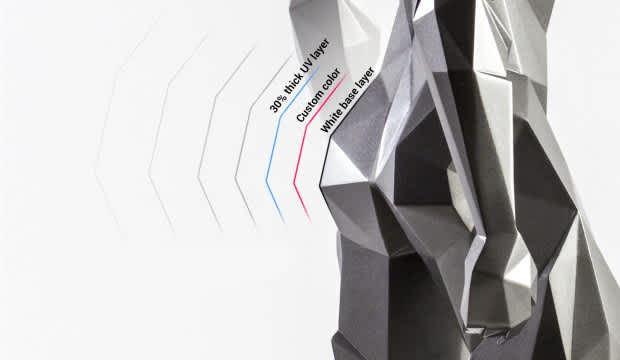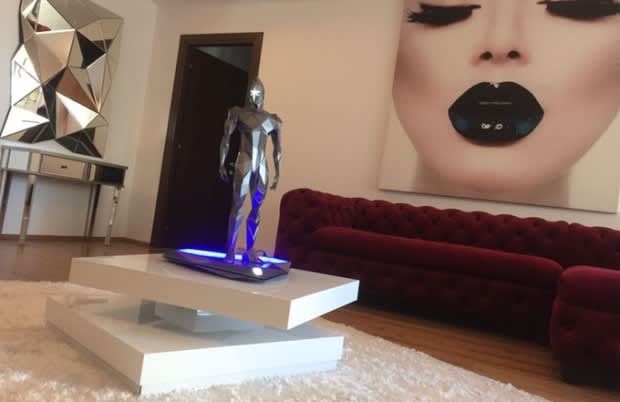 Make your Sound Hero the center piece of your home.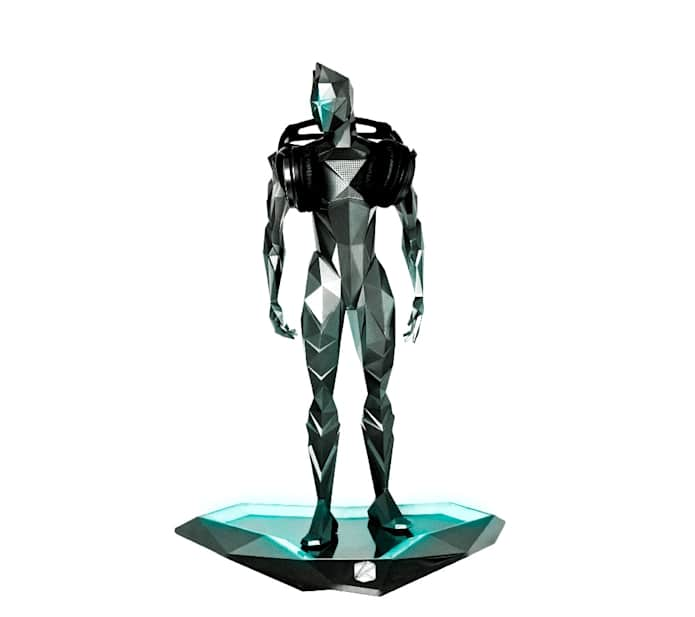 It will give personality to everything.
It also fits perfectly with your gaming setup.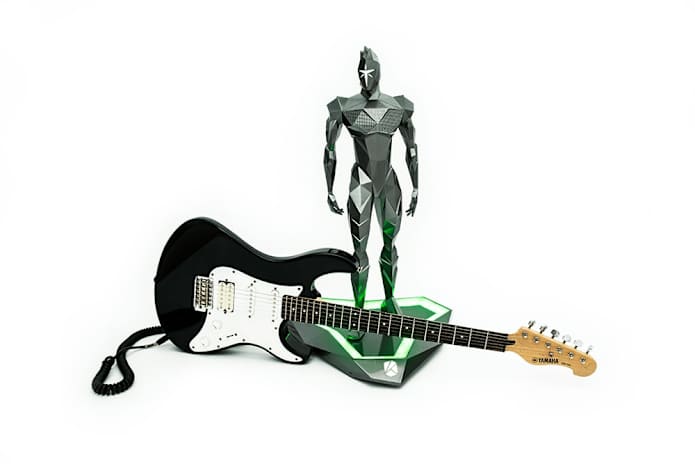 AD'OM is a complete sound experience.

The K Sound Heroes comic book and game are the elements that binds the concept and the story. It creates a universe that we invite you to be a part of.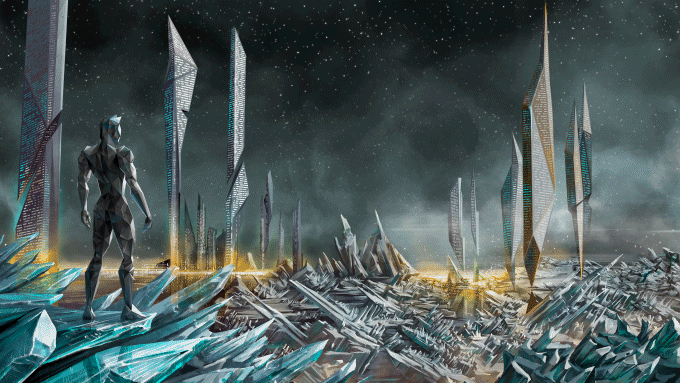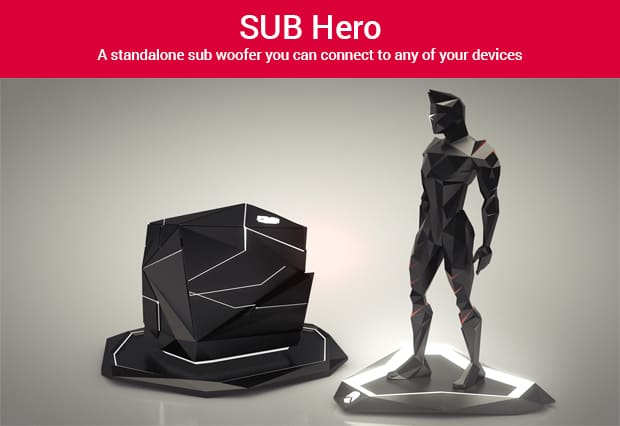 This is SUB Hero, a stand alone sub woofer you can connect to any of your Sound Heroes. You can easily pair it with AD'OM via Bluetooth or Wi-Fi.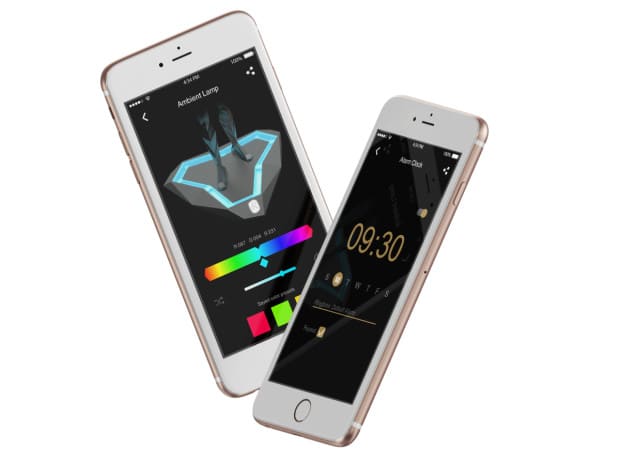 The App allows you to interact with your K-Sound Heroes speaker in so many ways:
Use it to set up your speaker as an alarm clock
Change the ambient light colors and intensity to create your own atmosphere
Make your K-sound Heroes talk with different voice synthesizer
Build your army by pairing up to 12 K-Sound Heroes
Be part of the community by interacting with other Sound Heroes users
Unlock new features by playing the Sound Hero game.
DJ Testimonial
Artist testimonial

Production Documentation
Our factory has more than 10 years experience when it comes to production of complicated shapes of electronic products. There are four different factories working together to produce the components necessary for production. Each process and component is taken care of with an experienced technical team. Our main engineer has more than 10 years worth of industrial working experience.
Our factory can produce up to 10,000 pieces each month in the main factory.
Identification of the electronic devices will be according to the standards set by different countries e.g. ROSE, CE etc. Materials used to make the products are eco-friendly and under the management of quality control. Age testing and function testing is also done by the quality control team to make sure everything is perfect.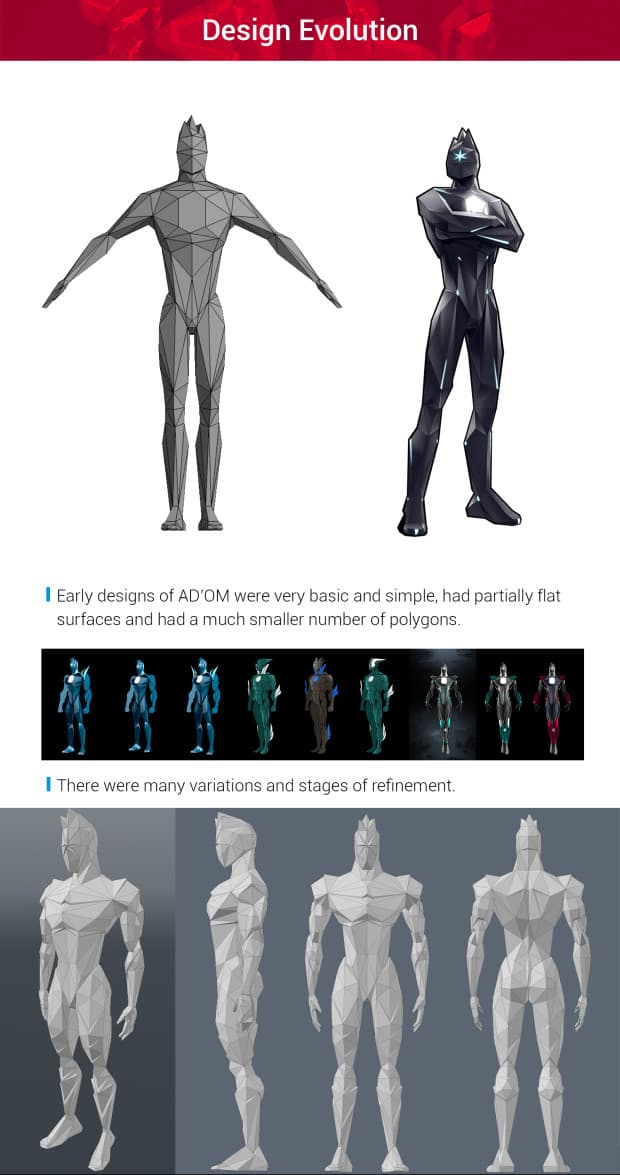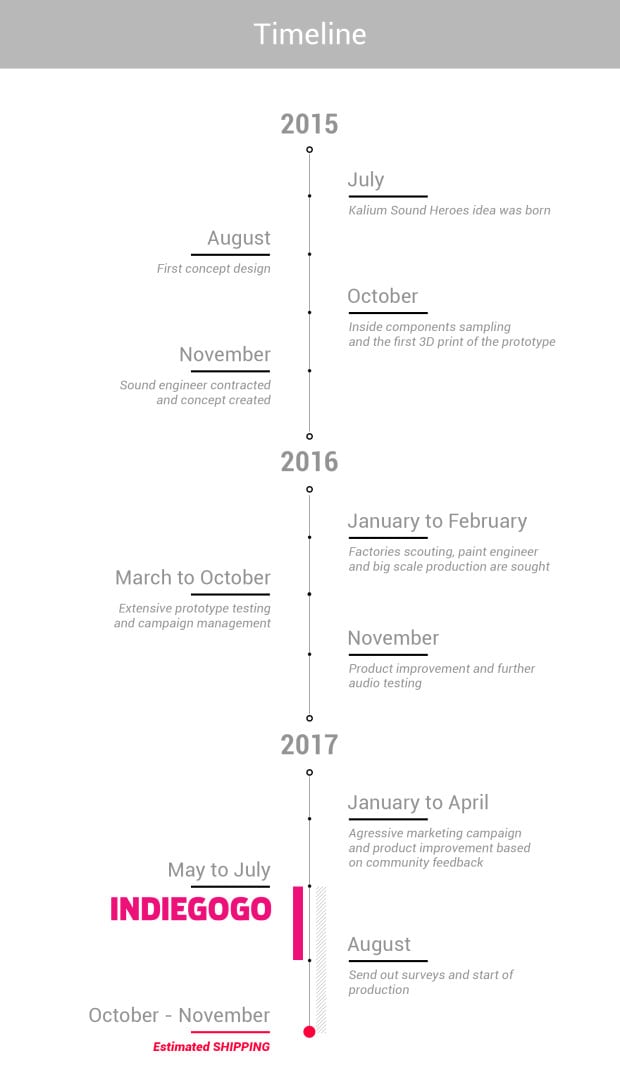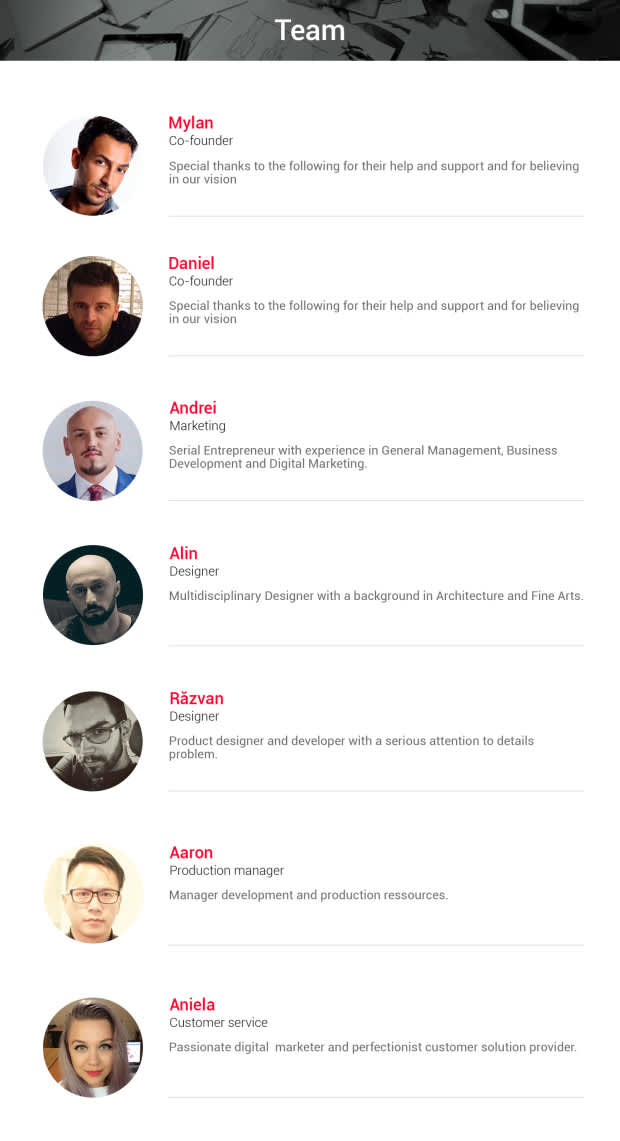 AD'OM Prime and AD'OM Premium are nearly complete. We're currently ramping up at our factory and are ready to meet the estimated delivery times.
We've done our very best to forecast demand and create a solid production plan.We have eight years experience with manufacturing in China. We've learned a lot during this time, but sometimes forecasts don't always hit the mark. Should we miss projections, we'll let you know why and make it right as quickly as possible.
Supply Chain Risk
We've spent the past year building a very capable team who work hard to ensure smooth delivery of all our products. However, component delays and unexpected shortages can occur. If this happens, we'll be sure to keep you informed and work to quickly solve the problem.
Terms and Conditions
Backers that are not satisfied with our product and want to return it, have to pay for the shipping costs.