We are ready to make this show.
Now we just need your help.
Who are we?
We are a group of creators that care so passionately about sharing our art that we banded together to create a new comedic series.  Unfortunately, we are young emerging artists who work multiple jobs and we simply cannot fund the entire thing ourselves so we need your support. We are friendly strangers just hustling to make our dreams a reality. It would mean the world to us if you would join us!
How did this Project Start?
The core of our team all met in college where we studied acting for film, television and voice over at Seneca College. After graduation we all went off on our own and hustled trying to get our acting careers started. A couple years go by and just like that, we found ourselves back in each others lives and wanting to collaborate - all with an eagerness to create our own work, tell our own stories, and further our careers. Having spent those couple years being on our own in the industry we all realized something very important - you need family. Seneca is a family. We spent endless hours in class together. We've seen each others most vulnerable moments and each others triumphs. It is extremely hard to go through this industry alone and deal with constant rejection. We were all tired of being told no, so instead we gave ourselves a yes and created our own work. We want to show you what we can do! 
With your help and generosity you will be giving us the tools to shoot a web series that means something. This project is very important for everyone to watch and enjoy! Our show includes a family consisting of a multitude of sexualities and ethnicities. Our focus isn't on that however our focus is to bring awareness to the fact that these are normal circumstances in today's world. We don't put the spotlight on the "different characters", instead, we shine a light on a family with quirks just like any other while still talking about issues that matter to the LGBTQ community.
Where the Money Will Go
We need a minimum of $6000 to film 'So That Happened', That's A LOT of loonies! If we go over our goal, not only will we be ecstatic but it of course means we can afford to do more exciting things with the show! We have budgeted everything from craft services to equipment and location rentals. We've cut costs in every way we could think of and it came down to five grand for a 13-day shoot.
Here is the breakdown of how the money is going to be budgeted - in no particular order: 
1 - A STRONG CREW - minimum of $4000
Director of Photography (the person responsible for what the movie LOOKS like)
Sound Mixer (the person responsible for what the show SOUNDS like)
Production Manager & Production Assistants
Assistant Director, 2nd Camera
Makeup, Hair, Props, Set Decoration & Location Necessities
2 - EQUIPMENT, PROPS, SET DEC - minimum of $2000
Cameras, Lenses & Sound Recording Equipment
Lighting Equipment & Special Effects
Props & Items to Decorate our Location
3 - CRAFT SERVICES - minimum of $1500
Although we have all of our wonderful parents & friends donating a dinner or two, we still have many mouths to feed especially since we will be working ten days straight, at least 12 hours a day, with 2 extra days on the side. My offer of Mr.Noodles for ten days was quickly shot down.
4 - LOTS OF OTHER STUFF
Insurance, Payment Processing & Other Administrative Fees.
Distribution and Marketing
Post-Production, i.e editing all of the footage, colour correction, sound and much more!
These small but extremely important things really add up when it comes to money!
As you can see these 4 priorities already put us needing more than our goal but we are all contributing as much of our own money that we can afford and this will hopefully counteract the deficit. If we do not meet our goal, the series might not be able to be produced and we would have no series to shoot.  This is why we really need your support!
What Happens if we Raise More than our $6k Goal?
Truthfully, that would be ideal.  This series is going to cost considerably more than our goal amount as we plan to source additional funds from our own pockets as well as by getting some business sponsors on board to partner with us.  If we raise more than our goal, we can have the flexibility to use better equipment, have additional on-set support, and to pay our actors a modest fee - all of whom are working on this project pro-bono.  Furthermore, it would allow us to ramp-up our marketing efforts to ensure that even more people see this series.
What About the Perks?
We want you all to be involved in some way with the show which is why we created perks that are interactive and allow you to take part in the development of the series. 
Some perks include:
Name in the credits (available for any donation)
Making choices about how the Secret Episode plays out and then getting to watch it too!
Choosing a costume that a character will wear in an episode or being the voice of the So That Happened outro.
Getting a bunch of swag with The Ultimate Fan Club perk.
Co-hosting an episode of the Behind the Scenes show with Tyler James.
and lost more...check out the sidebar to see them all.
Your Impact
Even though this series is a comedy, it is still dealing with subject matter that can impact many.  The series creator, Matkai Burmaster, is a member of the LGBTQ community himself and he has seen the impact that ignorance can have on LGBTQ people. Many don't understand, for example, the intricacies of what it means to be trans, and people aren't exposed to gay characters that don't fit into the standard stereotypes presented by the media today. Our series presents a trans character, a gay character, and a character that doesn't define her sexuality in ways where the characters lives are the focus.  We know that our series can be a beacon of hope for those who are LGBTQ and can provide some new education to those who may not yet understand the variety of people that exist within our community.
Risks & Challenges
Although we have already mitigated many of the risks, we want to be upfront and honest with our supporters about challenges that may potentially exist.  These include: accidents on set, crew or actors unable to continue with the project, and not reaching our campaign goal here on IndieGoGo.  However, we are fierce and tenacious and we know that we can solve any issue that comes our way.  This project is important to us and we will not give up without a fight.
Other Ways You Can Help
Trust us, money is always tight with us so we understand if you can't contribute financially, but you can still be equally a part of the series helping in other ways like:
Share this campaign with your friends and family.
Follow the show on Facebook, Twitter and Instagram @sothatseries
Introduce us to companies that may want to sponsor us with cash or in-kind services.
Get the word out and make some noise about what we are doing.
Either way, you have given us more than we can ask for by reading all of this info and we honestly, and truly appreciate your generosity. 
Thank you,
Ally, Deanna, Matkai, Remi, and Brian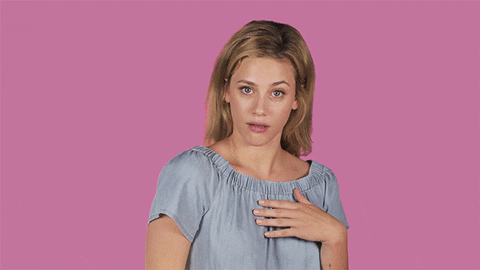 ACTRA is the Association for Canadian Television and Radio Artists and is the organization that protects the rights and safety of professional actors.  All actors in this production are members of the association and are bound to work only on projects that follow the rules and guidelines set forth by ACTRA.  This is important because it means that actors can earn a fair wage for their work and can gain respect and dignity within the communities they serve.  When you watch a big name movie in the cinema, most or all of the actors you see are part of ACTRA, SAG-AFTRA (the US equivalent), or another similar organization.

Core Team (Creators & Actors)
Recurring & Guest Star Roles
Key Crew on Board