NOTE : Campaign is over and we are working now on fine tuning the parts and assembling them to prepare the kits and deliver them in time.

Thank you so much to all supporters and perkers!

If you feel you're too late and would like to get a Smartrap anyway, we setup a webshop ( two languages there ) : imprime3d.fr  or Smartfriendz.com

Delivery will be february. Not so much waiting as the campaign was not over our expectations, so we're ready to produce smoothly.

We will update here with new photos and videos as we advance. 

Happy new year !




Serge

Smartfriendz







            



We are...
... a small designers and builders team from France .Our background is in graphics design and mobile apps development  ( w6developpement.com) and before 3d animation development ( cantoche.com) but  for years , we have been building and using 3d printers , mostly open source , self made machines.
Our vision...
... is to develop professional quality open source hardware. We want to play a role in changing the world by helping people to produce locally in a fair business model.
Our first project, the Smartrap , will be the basis of all the forthcoming projects and will be used to fabricate their parts.


The Smartrap... 
The smartrap is in constant evolution, keeping up with the latest developments in 3d printing. It is constantly improving itself. And the best thing is that you can print your own upgrade or duplicate it , triplicate...
No more waiting for upgrades from "the company" that  built your machine, or worse, buying a new printer every few months because the "product" you bought has become obsolete ! Which will happen, because 3D printing is moving fast.
What makes the Smartrap a living machine?: 
You wont hesitate to upgrade your smartrap as it evolves because you know it takes only one hour to disassemble and rebuild! Assembly is mostly made by snapping or fitting pieces together.
The smartrap prints its own upgrades. The updates, upgrades and replication of the Smartrap is made by your own smartrap at home, without the need for special machinery, like a laser cutting machine ! 
It is 100%  active open source : It means that all files and documentation  are accessible to the general public. 

You can find all the information you need on

thingiverse.com

. It is already a great success ( in the most popular items ) .  
The open source licence is GPL: Freely available for anyone to copy . Anyone can build Smartrap machines and make a business from it anywhere in the world.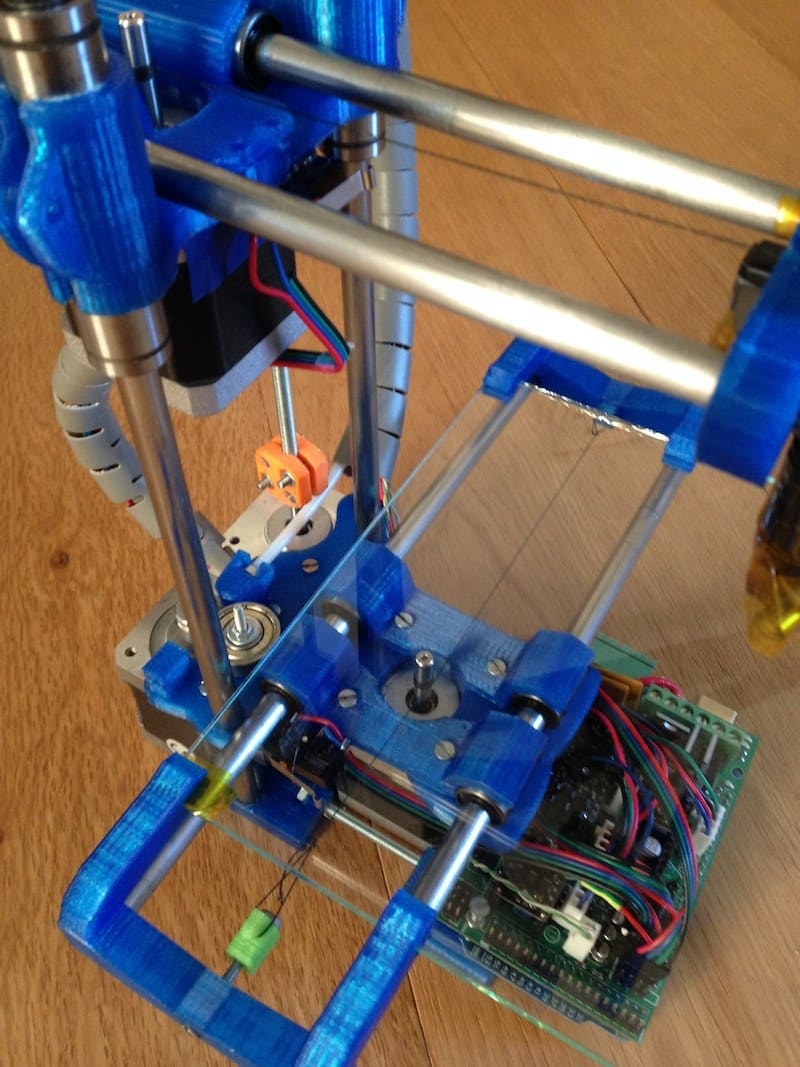 Features:
Global
Estimated build time : less than one hour!

Structure 

entirely

 made of printed parts.




NO laser cut or steel frame parts. 

Auto levelling bed. 
The printer
Fused filament fabrication :  PLA plastic




Print size : 150 x 150 x 150 mm




Resolution : All axis : 0.1 mm




Power : 60 Watts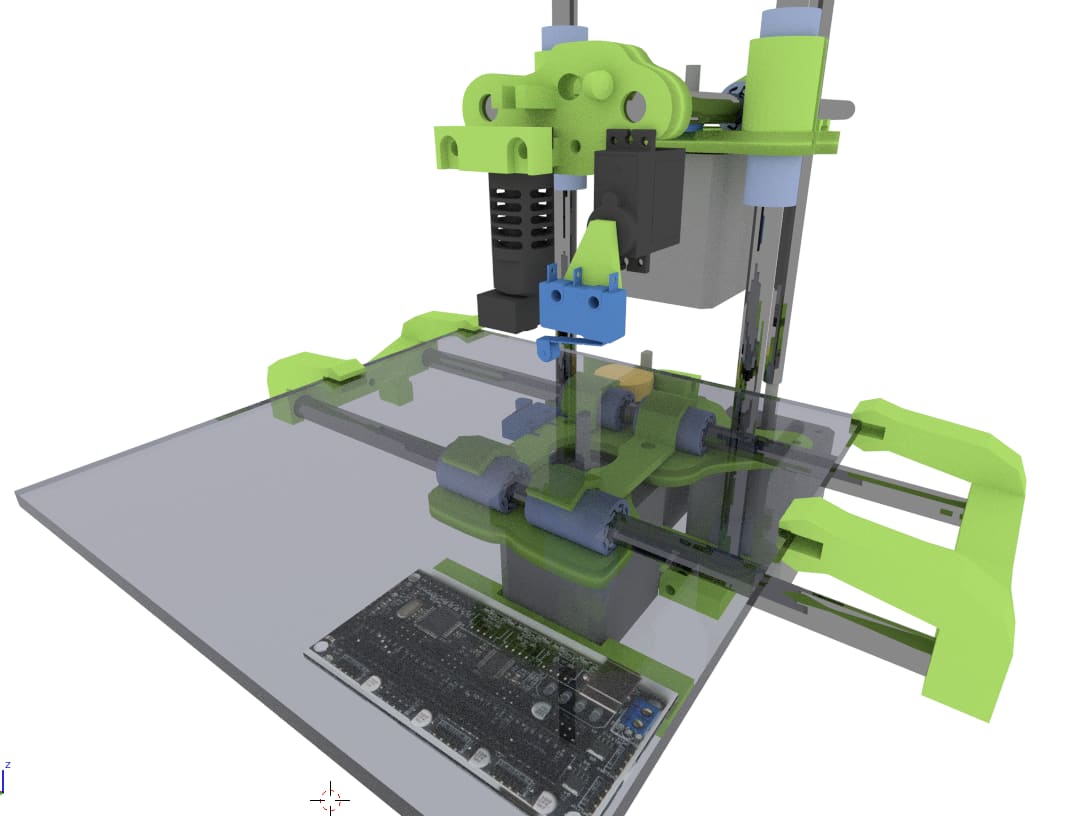 This campaign
was started with the intention to distribute a first batch of the model and improve it to a professional standard, with all the documentation and support. 
If it's a success, everyone wins :
Us:  as we will know how many printers to build, we will be able to better meet your demands!!! The funds we get from the campaign let us continue to improve this machine.

You : you will have a great 3d printer like never before. You will enjoy, as we already do, the benefits of a living machine, without paying for every upgrade and without the need to buy a new machine every year.

Everyone : as the Smartrap is open source (GPL)  the model will be largely improved and all makers will have a new easy option to make a 3d printer. We hope , if everything works out fine, it will start small businesses around the world, spreading the Smartrap in every village , for family and friends. Especially in places where it's hard to find specialised tools .


What to expect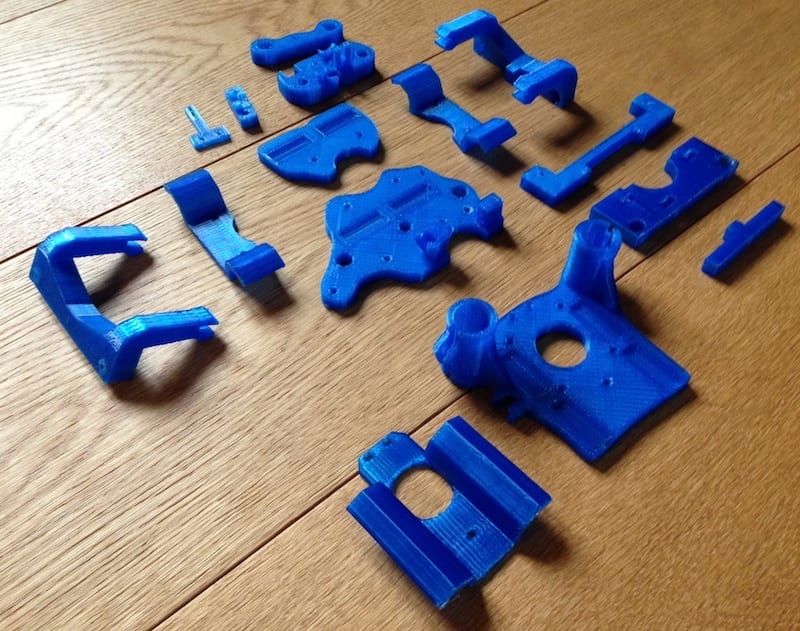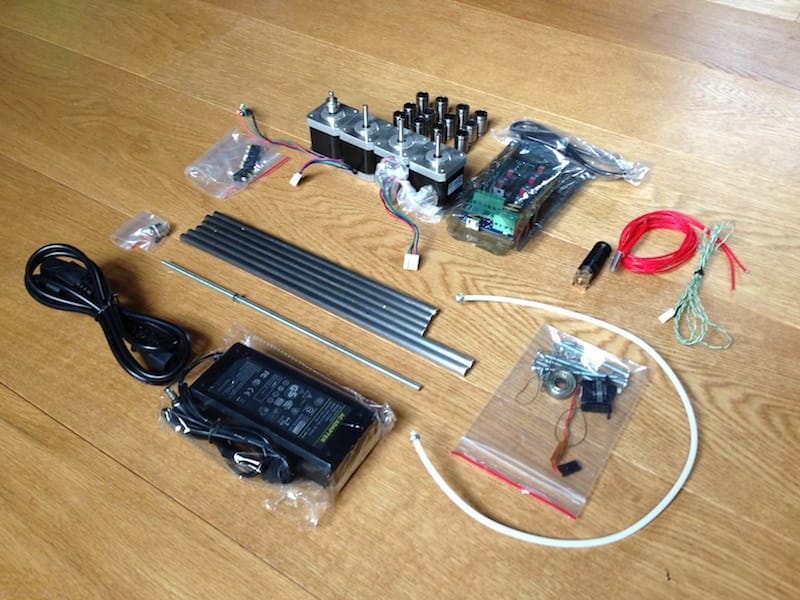 Note: At the time of delivery, the model will certainly have improved from what you can actually see. 
We are proposing different perks with the following content :
| | | | | |
| --- | --- | --- | --- | --- |
| Quantity | Description | Smartrap printed parts | Smartrap Hardware kit no-print | Smartrap complete kit |
| 16 | Printed parts | X | - | X |
| 1 | Electronics board | - | X | X |
| 4 | Stepper motors | - | X | X |
| 1 | Maritime brass insert | - | X | X |
| 1 | Hot Head type J-head | - | X | X |
| 3 | Mechanical switches | - | X | X |
| 1 | Power supply (19v 60W) | - | X | X |
| 1 | Bowden cable | - | X | X |
| 12 | Linear guides | - | X | X |
| 1 | 608zz bearing | - | X | X |
| 6 | Steel smooth rods | - | X | X |
| 1 | 5mm threaded rod | - | X | X |
| 20 | M3 x 10 mm | - | X | X |
| 4 | M3 x 20 mm | - | X | X |
| 2 | Fishing lines (ready to use) | - | X | X |
| 1 | PLA filament | - | X | X |
The future
If this campaign succeeds , we will first spend all our energy in preparing, assembling and delivering the Smartraps... on time !  
On the other side, we choose to have a flexible campaign and we will of course prepare and distribute any perk ordered. The project will absolutely not be abandoned if the goal is not reached. We are learning a lot with this adventure and it is in all case a wonderful experience.
Following that, we will work on upgrades and options that you can print and install yourself, for free ! That's the real goal of our design. We are thinking about 2 printing heads, chocolate and pastry printing... well, everything for fun home use.
Thank you
Serge, funder of smartfriendz.com
Please support us by sharing! Indiegogo provided some easy sharing buttons (placed under the intro video), please use them... not wisely but a lot ;-)