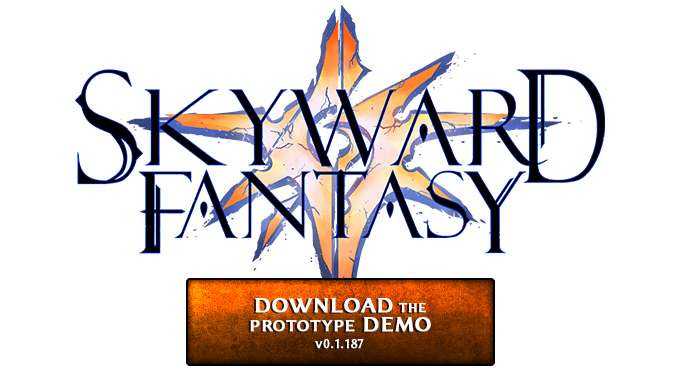 The tides of evil flowed through Ethiryon, and sorrow spread like a plague among humans. Far upon the forgotten skies, the Skyward Gates were breached, unleashing the darkness within. Eleven years later, eight Magus Lords created the Hallowed Divinity; the spell that banished Aemohriel back into the depths of the Aetherworld. Pieces of remaining worlds were kept afloat by the Dim Unity, the archaic relic of Vaelyon.





Ethirians forged magic artifacts protecting humankind from roaming rifts and bloodshed. Two decades have passed since the war of origins, the darkness still peering through the gates, waiting to be found. Embark on a grand journey to become a notorious Magus and put an end to an ever-lasting war.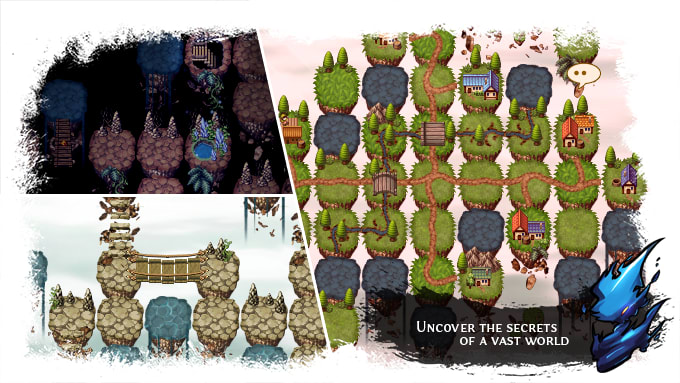 15 hours main campaign with over 150 side quests.
[...] The length of the campaign may increase but will be no lesser than 15 hours.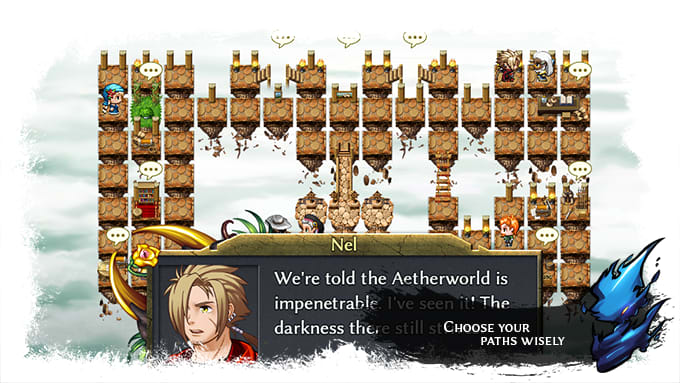 All decisions you make intertwine into a huge pool of variables affecting nearly every main quest and tasks available.
[...] Shape your experience with the things you say and the decisions you make.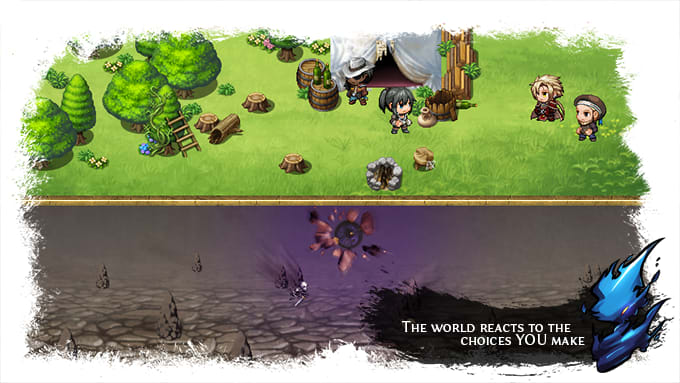 A vast world to explore filled with challenging foes and puzzles.
[...] The focus is to balance combat with exploration and role-playing.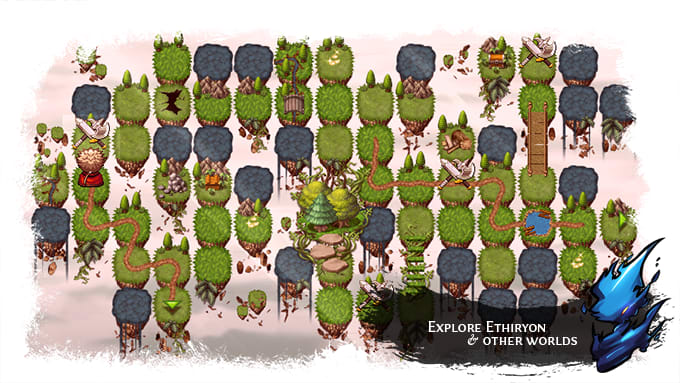 Fast paced, turn based combat with a twist reminiscent of old school RPGs.
[...] Encounters are short and deadly, unleash devastating attacks and summon allies.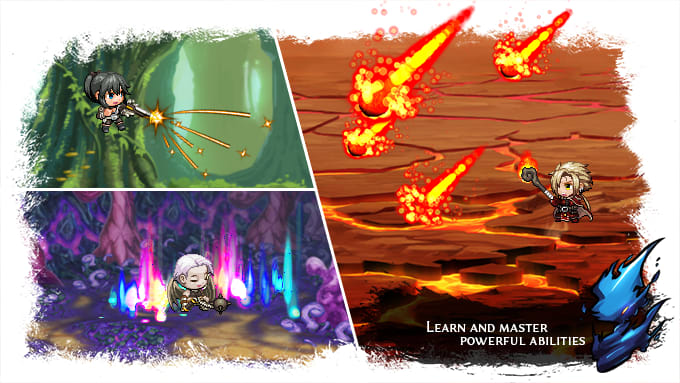 Thousands of customizable items, upgrades, abilities and character builds.
[...] Upgrade and highly customize characters with hundreds of possibilities.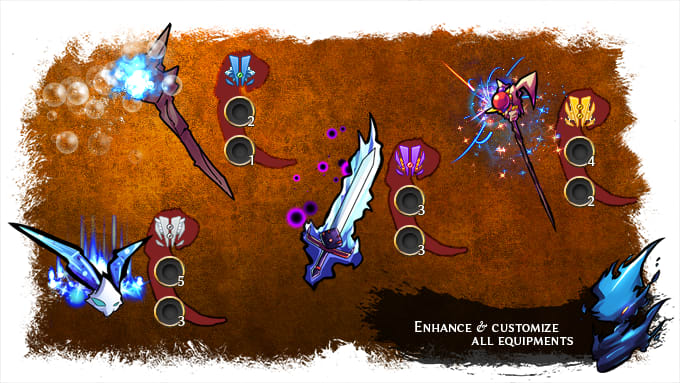 Craft and rebuild a shattered world as you make enemies and allies for the final stand.
[...] There's many out of combat activities and ways to complete the game. Looking for the final boss? You might become it.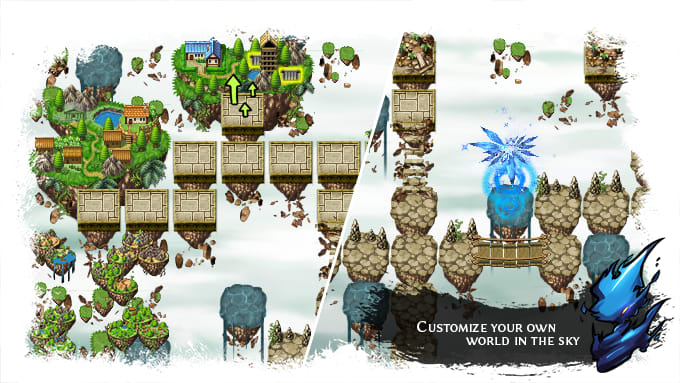 Post-game and 2 free updates with hours of additional content.
[...] There's 3 major updates currently planned, they are part of the post-game and will be released at later dates. 2 of them will be free to anyone who back or purchase the game.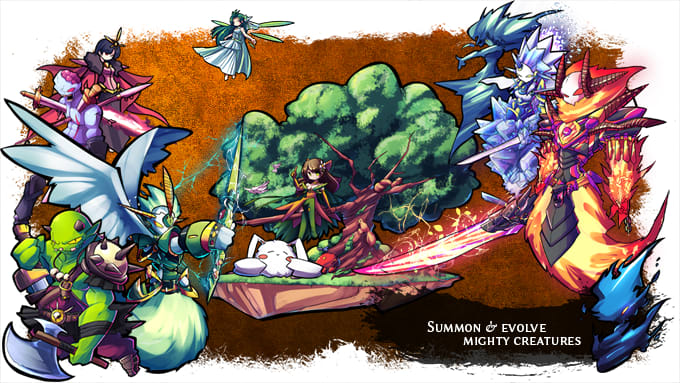 G L O S S A R Y: chapter i - part i
C H A R A C T E R S
Nel Aevadr: Magus in training and protagonist. Nel has an unusual talent to communicate with Aether.
Fehnrir: Skillful fighter. Fehnrir is afflicted with Sinistris yet his mind seem unaffected.
Rhea Bexley: Adept mechanic and gunner from a distant world. She has no other than Nel and Fehnrir.
Xezkiel Grimm: Once a mercenary, he now serve and protects the academy from all threats.
Corisande Pavlis: Third Commander of the Empire's army. Injured during the war, she left to help with her cousin's tavern.
Joakim Ragnaurizio: Peculiar, inexperienced and hungry Pathfinder. Everyone else's trash is his treasure.
Markelius Thyvald: One of the eight Magus Lords and headmaster of Hiegholm's academy.
Arisae: She claims to be a Guardian of Vaelyon and came to help put an end to the war.
Tuv: Strange shadowy creature, Tuv is as shy as they come and only trusts Arisae.
Twins: Wicked brother and sister, they want the world cleansed from the Aether and would kill for a piece of candy.
Vhagnir: Ruler of Vaelyon and maker of the Dim Unity. He sealed both worlds into the abyss then was killed by Aemohriel.
Aemohriel: The first Aether to roam the world taking many forms. He keeps his body hidden deep within the depths.
Leonore (Cheerless Lady): Vhagnir's bride, she attempted to steal the Dim Unity and was exiled to never be seen again.
E S S E N T I A L
Magus:
 The title given to magic users trained to protect Ethiryon. These mages can learn to manipulate multiple elements.
Dim Unity:
 An ancient and powerful artifact forged by Vhagnir to keep Vaelyon safe. Its whereabouts are unknown.
Skyward Gates:
 Colossal walls were built east of the Empire to separate the Forgotten Skies from Ethiryon.
Hallowed Divinity: 
The spell created by Magus Lords to shield the Skyward Gates from the chaos within.
War of Origins:
 The endless battle against the Aether that shattered worlds into pieces.
Rifts:
 Tears made to connect the Aetherworld with the outside world. They can be closed by defeating the source of it.
Sinistris:
 Affliction that causes the victim's mind to collide with the Aether's conscience.
Aether:
 A soul that does not cease to exist once the entity dies. It can possess interrupted minds and objects.
W O R L D / F A C T I O N S​
Ethiryon:
 Worlds consisting of floating islands inhabited by humans and magical creatures. 
The Empire: Main force of the land far east, they built the Skyward Gates and vow to protect Ethiryon from the Aether.
Ordrumei: Free people of the west and friends of the Empire. The faction is populated with outcasts and survivors.
Azna'Khal: An influential faction and dominant strength of the north. They are proud and only abide by their own laws.
Skyhearth Guild: Home of pathfinders, merchants and adventurers. The guild seeks the Dim Unity.
Vaelyon: Destroyed long ago beyond the Forgotten Skies, its remains are sealed away with the Aetherworld.
Aetherworld: Wastelands used to lock away the Aether. Imprisoned, the darkness and chaos only spread deeper.
Forgotten Skies: Unstable skies infested with rifts and out of reach.
















I've been wanting to create role-playing adventures ever since I can remember. My love for story-telling and arts compelled me to play all sort of games to escape most of my life. I've spent years learning and using softwares, what was a hobby grew into a passion. I am creating Skyward Fantasy with RPG Maker MV and JavaScript for nearly two years now. With the support of a friend and the community we pushed the limits of the engine, making this game a possibility!
I've been working very hard on Skyward Fantasy, actively developing the game while I work a full time job. I never miss a day of progress and I am highly determined to releasing this game. It is my gateway into indie game making and it's a dream I am devoted to making come true. I want Skyward Fantasy to become an experience rather than a distraction. There is more to what I would love to accomplish with the final state of the game and we need your help!

The funds will be used for:
Improved battler graphics, more enemies and visual weapons.
Original soundtrack by Toshi Clinch and Drew Zaremba.
High-definition illustrations for cut-scenes and events.
More character faces and expressions.
English Major for localization.
Codes and polish.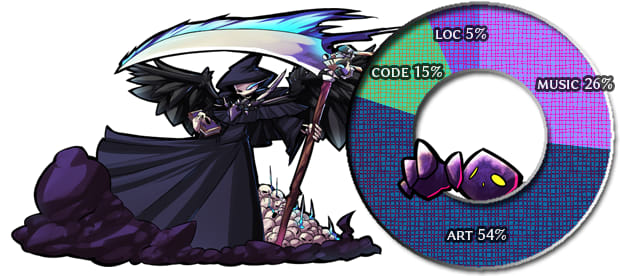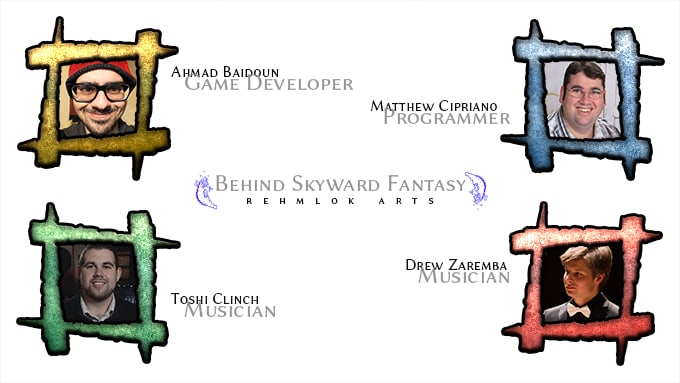 The risks and challenges I face during this project are not many. The funds we raise will improve it beyond what I imagined the game to be, I am hoping to make it the most fun and polished possible. I've put thousands of hours into this project, every single day and weekend. I have already completed a generous amount of content. The biggest challenge might be the Tower of Truth and the online features, involving dynamic quests that will be shaped by the players' decisions (the entire registered player base!). All online features will be OPTIONAL, this game is bought once and can be played while you are offline, no cash shop. This is part of the stretch goals and if accomplished, I am excited to keep the adventure exciting to the best of my abilities!

Thank you for all the support you provide and your interest in Skyward Fantasy.