IF YOUVE COME TO THIS PAGE AND ARE INTERESTED IN OUR PROJECT PLEASE LIKE US ON FACEBOOK TO KEEP UP TO DATE REGARDING THE PRODUCTION. WE HAVE SOMETHING REALLY EXCITING IN THE WORKS, SO STAY TUNED. 

UPDATE #1 - We have a composer! Oxford trained composer Nicholas Singer will be providing an original orchestrated score inspired by the music of Skyrim. Raise enough funds and it will be recorded with a live orchestra! Check out demos of his music here and check the bottom of this page for more info.
https://soundcloud.com/alborada

We also got an article on Kotaku!

______________________________________________________________
This is a fundraising campaign for a not for profit fan series and is not affiliated or endorsed by Bethesda Softworks LLC. The Elder Scrolls, Skyrim and all names and references are copyright and trademark of their respective holders. This is for entertainment purposes only.
Under no circumstances are the funds received from this campaign going towards anything but production costs. In the case of reaching past our goal, all extra funds will be utilized to further improve the quality of the production.
Flexible funding has been chosen because this project is happening no matter if we reach our goal, this campaign is to help with the costs of production.
This is a labor of love, pure and simple.

Civil war rages, Alduins dragons swarm the skies and the land of Skyrim has fallen to chaos. Upon retrieving The Elder Scroll, the Dragonborn finds himself pursued by a mysterious cult who seek its power, as well as the Dovahkiin himself. 

Hi, my name is Michael Martinez and Im the creator of the Skyrim live action fan series, "The Shadow Cult". The Shadow Cult is a 5 part 20-30 minute episode mini series for the web and we are here on Indiegogo to ask for your help in getting the pilot made. Depending on the success of the pilot, we will then decide to move forward with the series, with all episodes combined making a full length Skyrim live action film.

This project from the start has been all about telling a dramatically compelling story with good characters and good action and what better world to set that in than Skyrim? We dont want this to have all of the baggage that comes with "fan films", we want this to be approached like any other professional production would be. Too often are video game films, especially fan films, really bad and as a filmmaker and gamer it is very frustrating. Recently with the release of several other video game fan films, it has been shown that they can be great pieces of storytelling and I want to contribute to that. 

So we are asking for your contribution to help get the pilot made so we can show you what this series can be. 
The pilot will be shot in the forests of Millinocket, Maine. This is not your backyard forest, our location is so remote in the height of winter its only accessible by snow mobile across a frozen lake. 

We have free access to an incredible amount of equipment and production resources like lights, dollies, grip, gaff equipment and everything we need to make this a legitimate production. If funding is successful we will be shooting the film on an ARRI Alexa, the same camera Game of Thrones is filmed with. If not, we still have access to high end camera gear.  As well as production resources, we have access to high end post production video and audio facilities for editing, color correction, sound mixing and ADR
If we successfully fund the pilot, we will have access to professional stunt equipment and crews to help make the action as exciting as possible.
Michael Martinez - Producer/Writer/Director
Ive been gaming and making films since I was a child, its pretty much the only thing I have ever wanted to do. I have directed numerous short films which can be viewed on my Vimeo and it has always been my dream to direct something like this. Im currently recieving my BFA in Film/Video at the School of Visual Arts in New York City

Watch my latest short, "Two Souls" here:
https://vimeo.com/47338594
Alex Seefried - Director of Photography 
https://vimeo.com/alexseefried
A great amount of experience in many different on set roles, Alex is a true craftsman. His knowledge of color, composition and camera movements are essential to bringing a cinematic and dramatic feel to this series. He is also tech and mechanically savvy and has experience building DIY camera rigs to complete complex shots which will help bring an epic sweeping camera style to the pilot. Alex has worked on numerous short films, music videos and commercials. 
Check out his reel!
CAST

Dragonborn - TBA!

Eola(Mage) - Kayla Asbell

www.kaylaasbell.com

Kayla Asbell is a Brooklyn-based actor, writer, director and musician hailing from the snowy reaches of Edmonton, Alberta, Canada. She spent her teen years in California and ultimately headed to New York to get her BFA in Drama from NYU Tisch School of the Arts. She will be playing the roll of Eola, a Mage. 
We are hoping for the pilot episode to feature 6 actors total but our casting is highly reliant on budget. We have begun the casting process, but we want professionals and they of course can come with a fee. Being based out of NYC, we have an enormous pool of talent to draw from but we really want the acting in this series to be great so we are hoping our budget will allow us to secure some great talent. 
Being in the genre of fantasy, a large chunk of our budget will go towards props, costumes, visual and special effects. Luckily, with the open source nature of Bethesdas The Elder Scrolls series, design resources are accessible and it allows for prop and costume makers to make some great stuff as well as provides CGI and visual effects resources like models, textures and animations. 

A World Wide Group of Artists

For this project, we are tapping into the online replica prop, costume and visual effects communities. We are featuring an amazing group of artists from all around the world including India and the Netherlands. Take a look at some of the amazing talent featured. 

PROPS
Volpin Props - Steel Axe
http://www.volpinprops.com/

One of the best replica prop artists in the biz, Volpin Props made waves with his incredibly accurate and well crafted Skyrim replica props. For this series, his excellent Steel Axe will be spilling some blood. This is the raw cast, before assembly, weathering and detail.





SoloRoboto Industries - Steel Sword
https://www.facebook.com/SoloRoboto?fref=ts
Hailing from L.A., you might recognize SoloRoboto from his amazing The Monarch costume(check out his facebook for pics). A frequent convention cosplayer and skilled prop maker, SoloRoboto Industries is taking on the challenge of creating the iconic Steel Sword for the series. Pictured below are the beginning stages of the prop.




Jarman Props - Iron Shield
https://www.facebook.com/JarmanProps
Based out of Nashville, TN, Jarman Props is no stranger to Skyrim. An avid fan of the game and a talented replica artist, he has already completed several Skyrim props like a Dragon Priest Mask and the WabbaJack which can be seen on his facebook.  For The Shadow Cult, he will be making the Iron Shield. This is his progress so far.



Nexus FX - Iron Sword
https://www.facebook.com/Nexusprops?fref=ts


From Riversdale, California, Nexus FX recently finished work on an Ancient Nord Helmet from Skyrim which you can see above. For this series, he will be creating the Iron Sword. Heres his progress so far


Del Nero Designs - Banded Iron Shield and Dragonborn Armor pieces
http://delnerodesigns.com/

Del Nero Designs, based out of San Diego and run by the talented Bryn Tarr, recently won Comic Cons "Best Young Fan" for their fantastic Argonian costume. Bryn has already completed several Skyrim props which will be featured in our pilot. Check out the Banded Shield and the armor pieces for the Dragonborns Hide Armor.



COSTUMES

A few of the amazing costumes in the works and their makers for the pilot.

Kit Quinn - Mage Robe
https://www.facebook.com/misskitquinn?fref=ts
Costume designer and cosplay extraordinaire Kit Quinn is one of the best. Present at almost every major convention in the country, you've probably seen her in one of her excellent outfits, whether it be Dr. Mrs. The Monarch, Wonder Woman or a slew of other comic book characters. For this series, she's hard at work making an Apprentice Mage Robe. 
John McGovern - Dragonborn Hide Armor
http://www.sharpmountainleather.com/servlet/StoreFront


John McGovern and his company Sharp Mountain Leather make high quality, hand crafted leather armor and in combination with Del Nero Designs armor pieces, he will be crafting the epically iconic Dragonborns Hide Armor(armor pieces in these photos are different).



VISUAL/SPECIAL EFFECTS

Chirag Tripathy - Matte Paintings/Compositing
http://chiragtripathy.com/

Currently residing in India, Chirag Tripathy is an amazingly talented one man visual effects house. He is incredibly skilled at producing beautiful epic matte paintings from scratch. He will be crucial in bringing the beautiful lands of Skyrim to life.

See how he completed the Winterhold matte painting here!
http://www.youtube.com/watch?v=nBL7QK9R15E



Lisa Forst - Blood/Gore Effects

http://www.imdb.com/name/nm3579780/
NO CGI BLOOD/GORE! Thats right, if we successfully fund this pilot, we will feature good ol practical blood and gore effects. Lisa Forst will bring to screen the brutality of Skyrim with her talents specializing in blood and gore. Shes spent time working for Troma and will utilize her skills to bring to life some of the "kill cam" gore effects from Skyrim.

 
Nicholas Singer - Composer
http://www.imdb.com/name/nm1908012/?ref_=fn_al_nm_1

Upon launching the campaign, we were contacted by London based composer Nicholas Singer. Trained at Oxford University and the National Film and Television School, he has twelve years experience writing and producing music for films, video games, commercials and theater. He has a passion for Skyrim and the music of Jeremy Soule and wants to bring an original score to the pilot. Check out his website where you can listen to demos of his work
http://www.nicholassinger.com/
https://soundcloud.com/alborada




Well, as you can see above, there are a lot of elements going into this production. We are asking for $10,000 to help finish what has already started. Your contributions will go towards


Expanding and adding to our arsenal of props and costumes
Visual/Special Effects(decapitations are expensive)
Camera rentals and additional equipment rentals
Transportation, food and lodging for crew
Accommodation for actors
Stunt equipment and crew
Provide a live orchestrated score
If we reach and exceed our goal, the extra funds will be applied to making all of the above that much bigger and better.
As you will see to your right, we have an amazing line up of perks to offer for your donations including
Blurays
Posters
Skyrim themed pendants
Small Props
Swords and shields from the film
Custom made armor
An example of the pendant, which can be worn as a necklace. 
An example of a laser cut pendant(not Skyrim, but this is made by the artists who will make the pendants)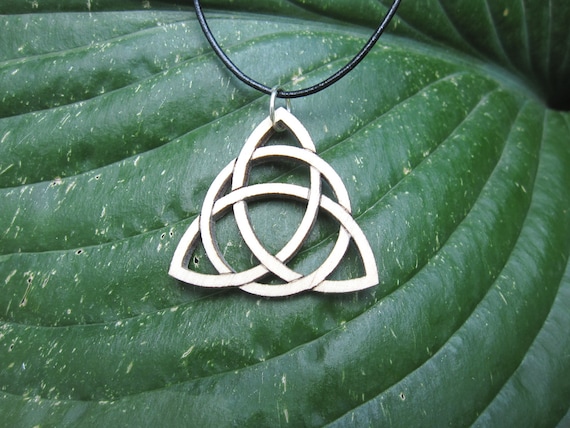 Other Ways You Can Help
If you cant donate, then spread the word! Share on facebook, twitter, tumblr, anything and everything. Lets get the word out and make something epic and worthy of Bethesda!

Be sure to "Like" and share our Facebook page!
https://www.facebook.com/SkyrimTheShadowCult
IF YOU CANNOT CONTRIBUTE FUNDS AND ARE A COSTUME/PROP MAKER/VISUAL EFFECTS ARTIST AND WANT TO CREATE SOMETHING FOR THE SERIES PLEASE EMAIL US AT SKYRIMSHADOWCULT@GMAIL.COM