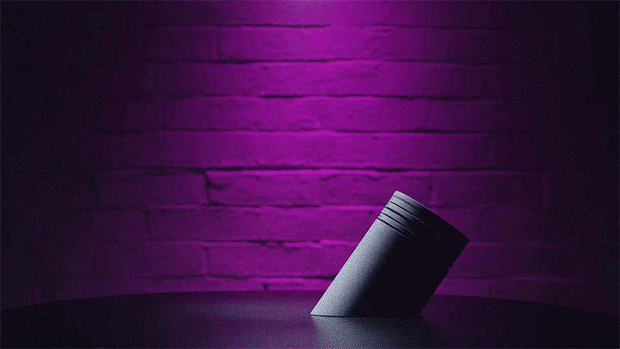 Skála Lamp is a desk lamp with a unique unfolding design that makes it a statement piece which blends design, structural integrity, functionality, and a sense of class.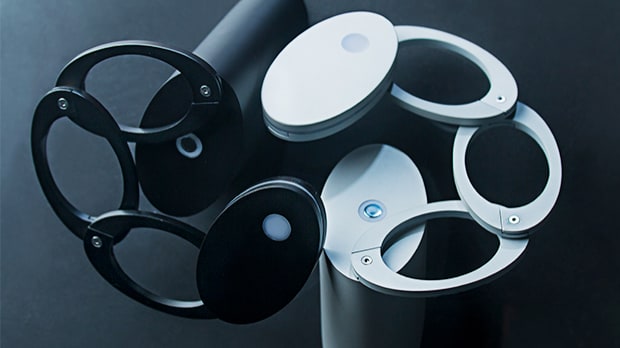 We designed Skála to challenge the traditional model of desk lighting. It is not only visually appealing, but it also incites people's instinct to want to play with it.
Follow us  |  Instagram  |  Facebook

There are no electrical wires within the joints: electricity is conducted purely by metal-to-metal adhesion. Skála is safe to touch with no risk of shock.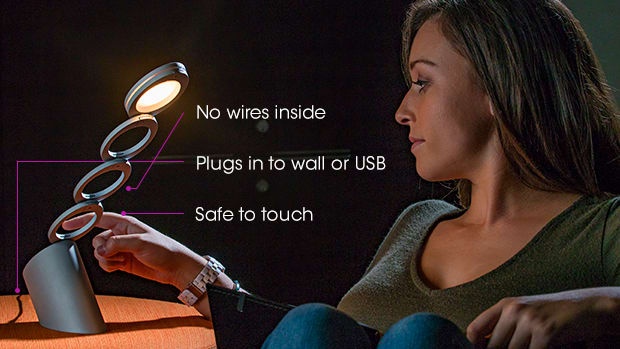 When closed, Skála Lamp is unassuming—a paperweight or base, perhaps. It opens to illuminate with a non-flicker light as it transforms into a work of art. Skála Lamp's concentric rings become a symbol of ascension and progress paired with simple, timeless form.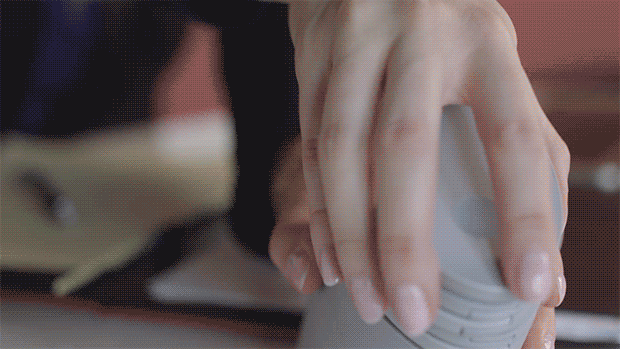 Skála Lamp consists of 76 anodized aluminum parts, all precision-machined using the latest manufacturing methods. The pieces are assembled by hand, with each model carefully put together. We have held ourselves and our design to the highest standards to create a piece that can adorn any desk.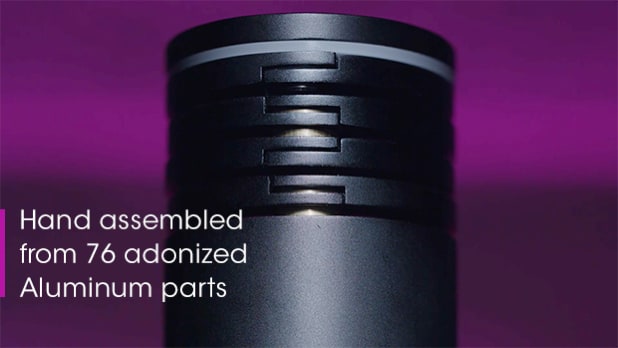 The innovative USB charging feature allows for a wire-free design, enhancing the overall mystery and playfulness of the lamp. The metal is  both a conductor and an insulator, a technique at the cutting edge of lighting technology.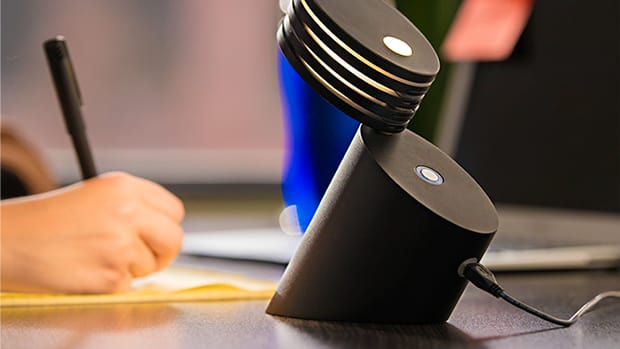 Skála's color temperature is 4,000K (Kelvin) which is recommended for both interior and exterior lighting.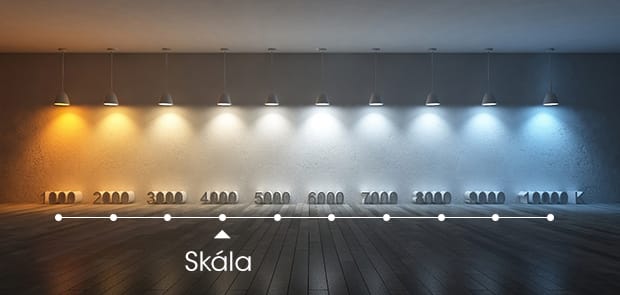 Neutral white light provides  the most accurate color rendering of all objects viewed by the human eye as well as color cameras and is perfect for both home and work spaces. It offers the perfect balance of productivity and relaxation.
 Available in MIdnight Black, Metallic Gray, and Pewter.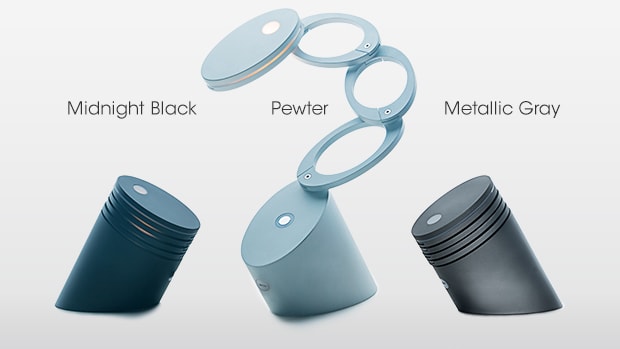 Although beauty drives every aspect of the design, Skála Lamp isn't without function. Alongside the normal switch, it is touch sensitive — you adjust  the lights by feel. Warm, ambient, indoor lighting  can be adjusted to your liking easily.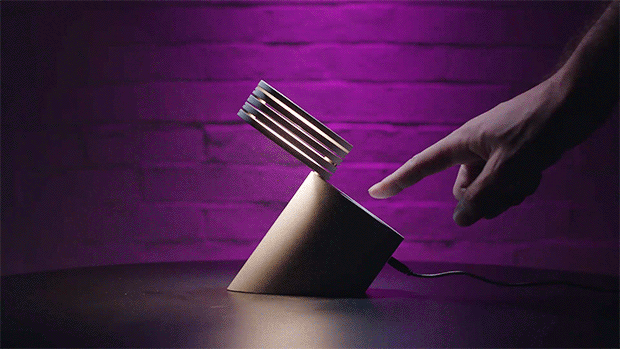 Having ascended into illumination, Skála Lamp can calm, too. Rotate the rings back to their resting state. It becomes a  gentle, soothing nightlight, perfect for the bedside table.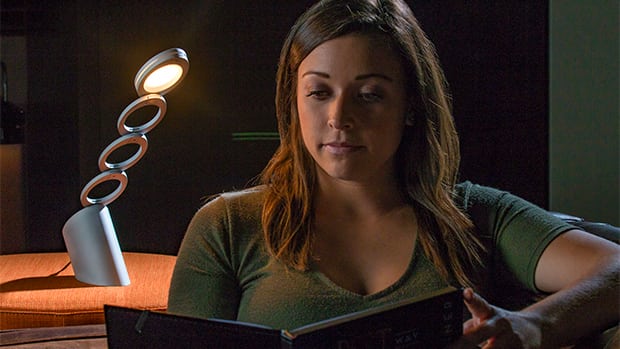 The design combinations are endless as the individual lamp rings extend at 45 degree angles.  Get creative by setting the rings at variable heights and angles. Twist and turn each ring for endless style combinations to suit your mood and lighting needs.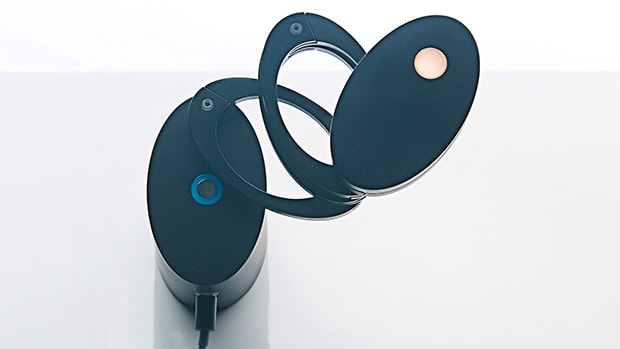 Skála weighs 5 lbs and with inductance finishing and solid construction, the joints are fixed and stable. No worries about picking up Skala by any of its joints or rings.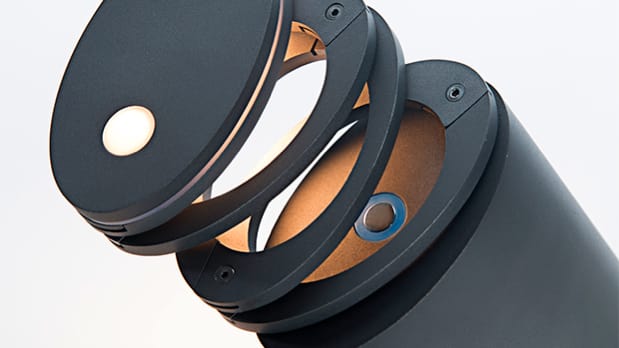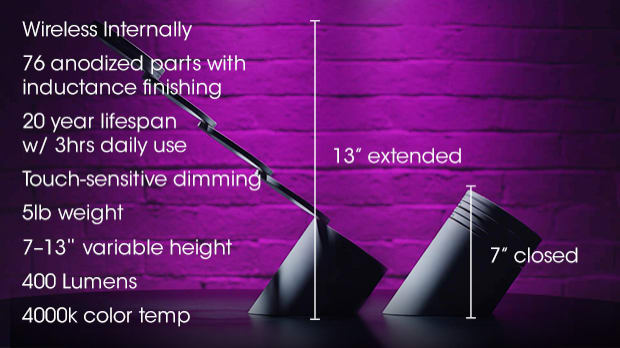 We are the Landlite Collective, an award-winning group of engineers and designers with a vision to elevate lighting design to a new level. We've been in business more than 20 years as part of CE Lighting Ltd., and we are the only officially recognized Enterprise Level Design Center in the city of Shenzhen.
Drawing on our global experience of designing and manufacturing stylish and practical lighting solutions, Skála Lamp is a shift in focus towards a higher level of art.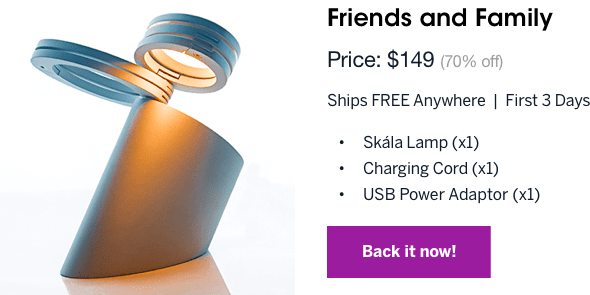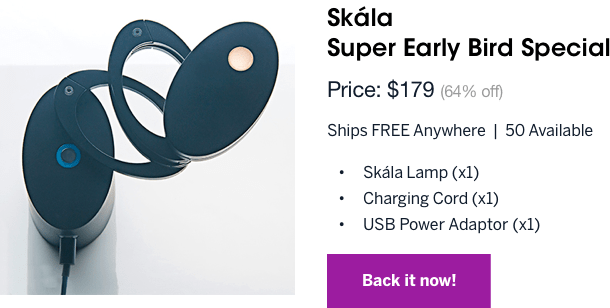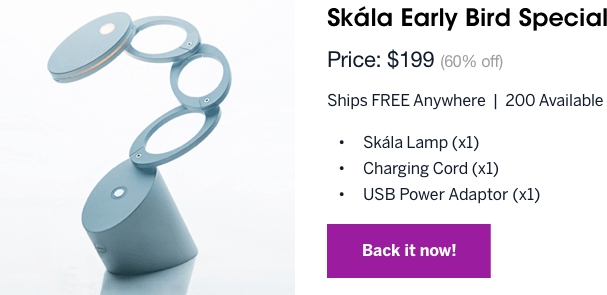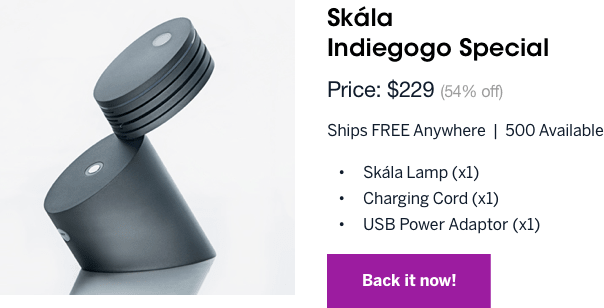 We believe in beauty above all things.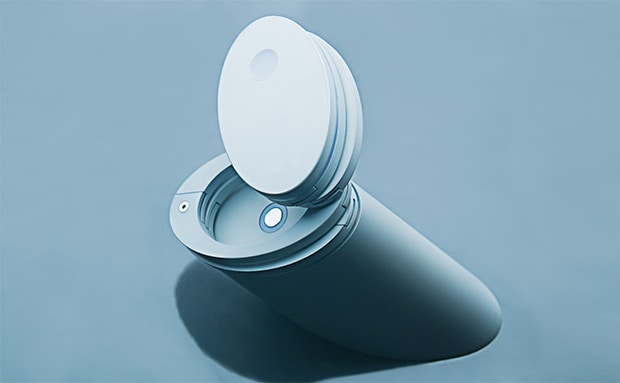 We see beauty in everything we do. Our practice is to turn the functional into something wonderful. Something that serves the eye as much as it serves a practical purpose. Where function is needed, life and beauty should be celebrated alongside it.
These values are what inspired us to create Skála Lamp, the desk lamp born from a fusion of aesthetic design and artistic utility. We want to change the way we think about home design — a modern vision where beauty can be useful, and practicality can be stylish.
Skála Lamp began as a concept and initial prototype in 2004. Since then, it has come a long way, winning design awards in 2012 and now, finally, we have arrived at the final form for this unique, patented, trendsetting piece.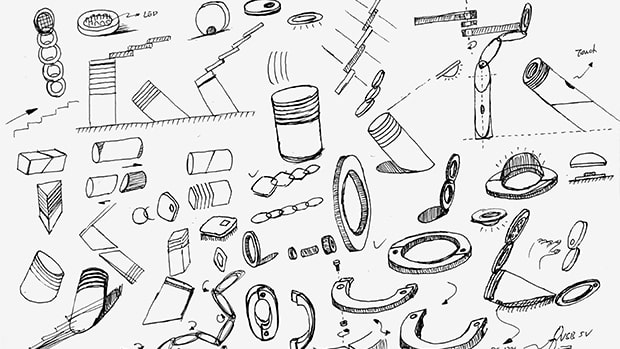 Now, we want to share it with the world by producing more hand-crafted Skála Lamps than ever before. We want to light up the world with beauty and art.