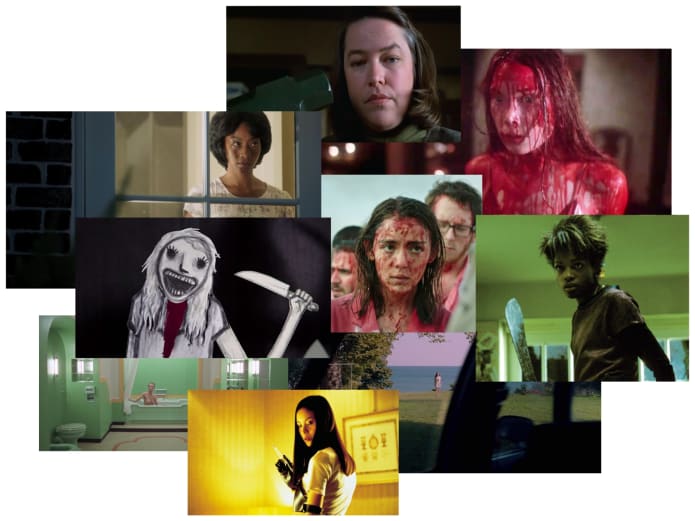 "She Forgives" is set in the Catskills in Upstate New York. It tells the story of Rainn, who after a night of infidelity, brings his girlfriend Evelyn to a hotel to try and rebuild their relationship, but when they arrive, Rainn soon becomes aware of another guest who brings temptation back into his life…

It's a story of guilt and revenge. It's about something coming after you, because you invited it to come after you. It's atonement gone wrong. It's a horror of Rainn's own doing, and he's going to have to live and die by his actions.
This Columbia University MFA film will be both Writer/Director Henry Evans and Producer, Sarah-Kate Fenelon's, thesis film. It is a culmination of all of our work here, and a horror to boot!
If you love classic suspenseful titles such as The Shining, Misery, The Exorcist, Halloween, or more recent titles like It Follows, The Babadook, Lights Out, and The Invitation, then you'll see that this story has everything you could want to make a well-crafted and gut-wrenching movie.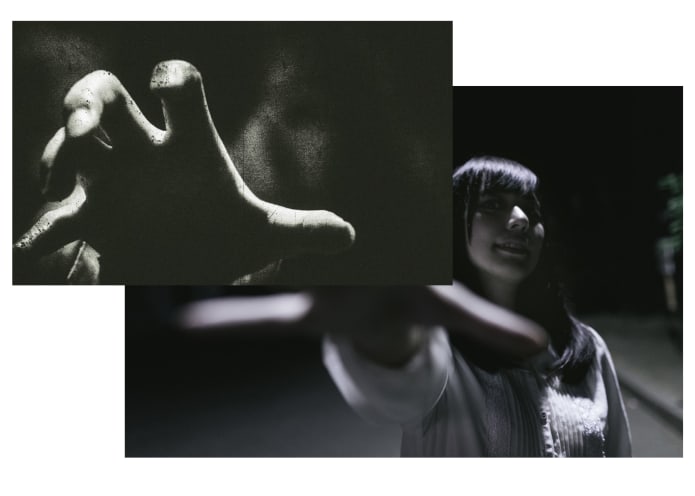 The tag lines says it all. I wanted to write something about the worst thing I ever did-- destroying the best thing I ever had, and I know I have what it takes to explore that character because I understand those weaknesses and fears. I think this is a horror story that's specifically mine but universally scary - something everyone can relate to, from either side of the line.
As we developed the story more it became clear that we were discovering a theme of female empowerment. Evelyn is no victim, but rather the embodiment of Rainn's nightmare. She is coming for him for what he did.  This is what happens when Wendy picks up the axe in The Shining. When Marion Crane pulls back the shower curtain first and stabs Norman Bates in the eye. This is Rosemary's baby but she's keeping it!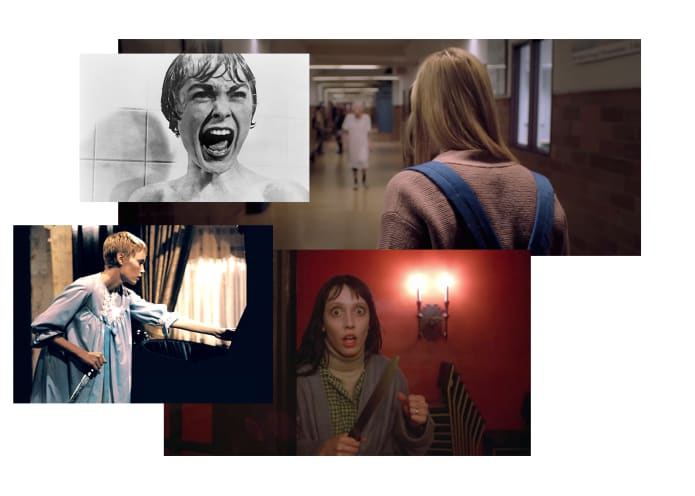 "She Forgives" is set in the Catskills in Upstate New York. We are shooting in a fantastic location that would not be thought of as traditionally 'scary'; the rooms are warm and inviting and the location remote, but beautiful. I want to create an atmosphere that's in direct contrast to our protagonist and his situation. This place is too romantic for Rainn and so when his ugly choices and baggage follow him, it isn't the warm and welcoming stay he was hoping for.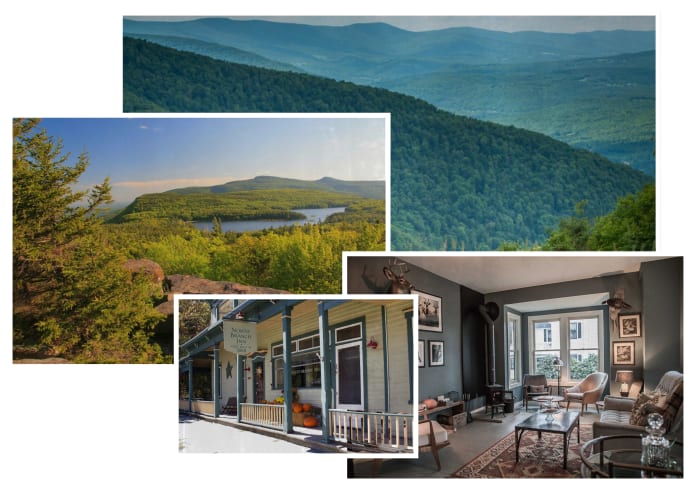 We need your help to see this story come to life! From feeding hungry cast and crew, to transporting them to set, putting them up on location, production design and the movie magic of post production. We've outlined below where the money will go, to show you where we need it most. So please if you can, help us by donating to the page!
For anyone who has been cheated on, this is reliving the horror and taking control, and to those who have cheated on their loved ones and were consumed by the guilt of what they have done, this is atonement - we speak to you, to help us bring this together.
Every dollar counts, it's another meal for a crew member, or a gel for a light, or battery for a sound pack. We are so lucky to have the best collaborators coming on board for free from our network at Columbia- but the expenses of having them with us add up.
The goal, will be to ENTERTAIN you guys, and eventually position the film in the industry at festivals, to expand our network, so that we can keep on making films for years to come. 

Every donation, however large or small counts and here is where it will all be going.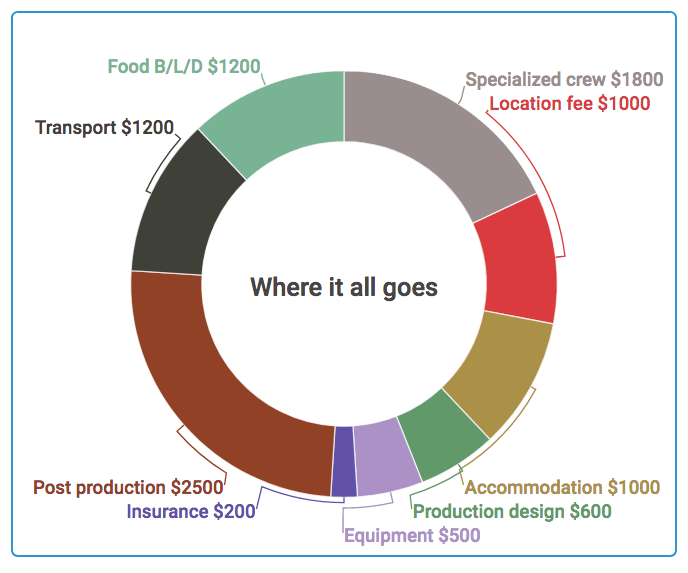 Total: $10,000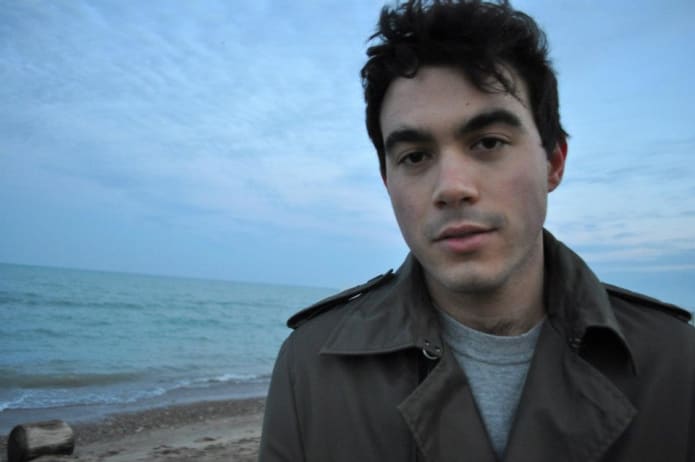 Henry Evans is a writer/director from England based in New York. He has written and directed a number of short films both in the UK and in the USA and has seen recent success in multiple screenwriting competitions, including Slamdance, Austin, and The ScreenCraft Pilot Lunch Contest. He is now in his final year of his MFA in Screenwriting and Directing at Columbia University, and he can't think of a quip as funny as Sarah-Kate's.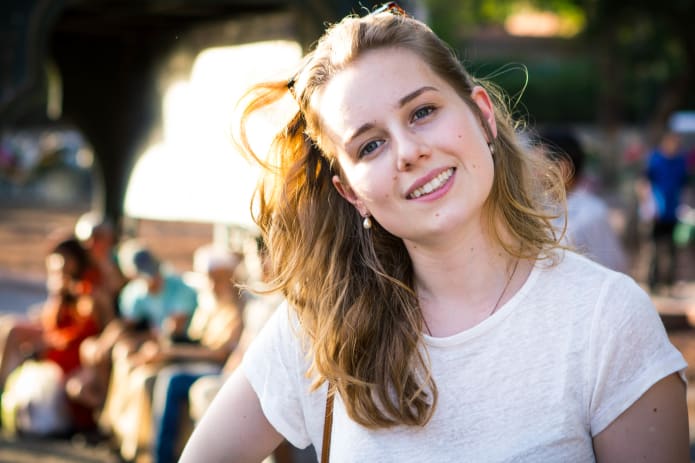 Sarah-Kate is a producer from Ireland based in New York. She has produced and coordinated multiple short films in Ireland, America, Morocco, Iceland, Colombia and South Africa. She is in her final year of her MFA in Film at Columbia University with a concentration in Creative Producing and is due to graduate in May 2018. Yes, her favorite food is potatoes...obviously. 

Producing is like having the dominos fall in exactly the right order at the right time, while directing is creating an image with those same dominos. It's a lot of fun and ultimately a great partnership but things can get complicated when hiccups happen along the way. Anything from the weather, to human error, to the direction of sunlight…we need to think of everything. This film in particular brings its own challenges, for instance- will it snow at the end of January? Will we raise all the funds we need?....  Fortunately, the film is in capable hands, this will be Sarah Kate's 8th short as lead producer, and her 3rd in New York. While for Henry this is the 6th short films he has written and directed, not to mention all the films they have crewed on combined. 
Before graduate school, both Henry and Sarah-Kate worked in the professional industry. Columbia University offered them the chance to refine their eye for storytelling and build a network of talented collaborators. She Forgives will pull on these resources and add to the project so that it can be the best film they have made so far. 

Your contribution however large or small is so valuable to us, and even if you can't contribute to our campaign but you are still interested in seeing this film be made, then you can really help us by sharing this page with your friends and family.
We will keep you updated on our progress after the campaign and we look forward to sharing the journey of making our film with you.
Please share our campaign and help us spread the word.
Thank you,
Henry and Sarah-Kate
...and here are some adorable cartoons Henry drew. Get your own with our "The Scream" perk!