Too hard? Too easy? Not enough time? Just let Shape know. Never again ask yourself "What should I do today?" Shape's here to guide you.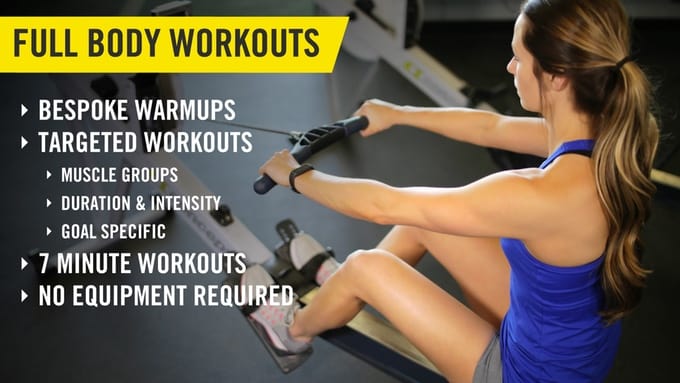 Follow and track HIIT workouts that require no equipment. Each custom workout is designed to keep your heart rate up, activating anaerobic fitness levels to maximize your daily caloric burn in quick, energetic workouts.

For our first release, we'll focus on creating a complete experience focused for activities that require no equipment like running, burpees, and sit-ups. We want to get Shape right for this sport before we stretch our coverage into the entire Atlas library. In subsequent releases, we'll expand Shape's capabilities into more activities and fitness styles.

Since Atlas was founded, our community has completed over 1.3 million sets. From running to calisthenics, CoachAI's intelligence leverages our ever growing experience and knowledge to find what workouts and goals work best to help everyone achieve greatness.

But it doesn't stop there, collectively we've blown past plateaus and achieved over 100,000 personal bests through progressive training. Here, an actual Atlas member continuously achieves new personal bests using Atlas technology: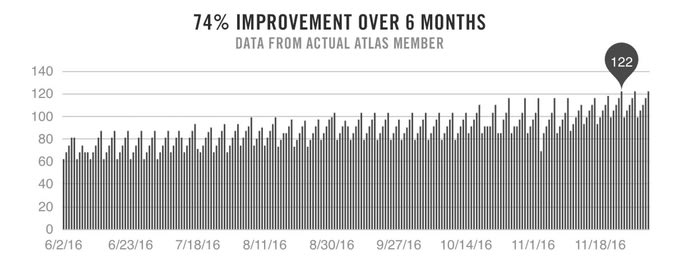 Our library continues to grow as we learn more about exercise form and details within physiology never seen before. Each exercise added is backed by hundreds of personal training hours designed to help CoachAI identify and help our members continue to improve form, reduce chance of strain, and optimize efficiency.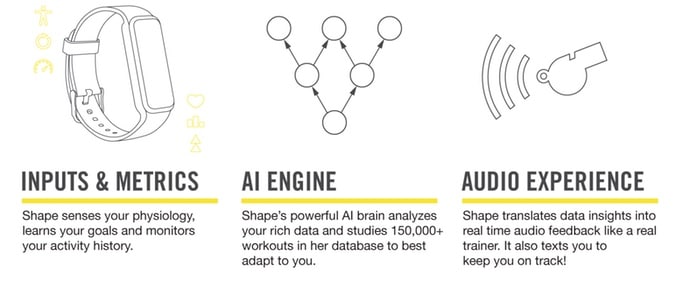 Atlas Motion Tracking is back. Our bleeding-edge machine learning system is built based on our experience studying human motion and developing our fitness product lines. Shape leverages Motion Tracking to automatically track your workouts. It recognizes your specific exercise, counts reps, generates metrics, and logs when you rest. For example, if you're doing jumping jacks when you should be doing push-ups. Shape knows. You're not reaching up after your burpees. Shape knows. We've taken the best parts of the original Atlas Wristband exercise tracking and baked it into each and every Shape.
CoachAI is our latest innovation that brings the knowledge and experience from hundreds of thousands of workouts to your wrist. Shape considers over a dozen metrics from Atlas Motion Tracking, including your form and personal bests, to find the ideal workout to help you reach your goals.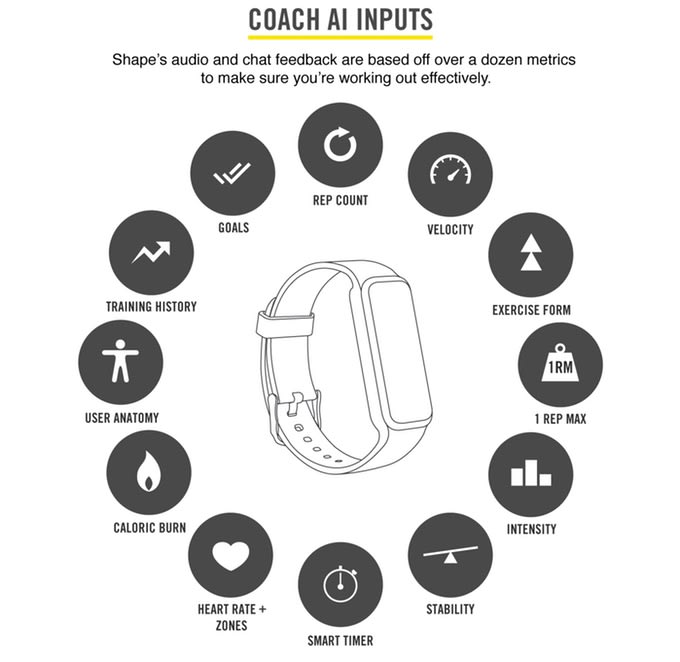 Previously, understanding these elements required professional training and expensive technology. CoachAI distills this information down to simple, actionable feedback and knowledge through real-time suggestions. "Slow down your reps to burn fat more effectively." And strategic planning, "Let's do a recovery workout tomorrow, looks like you were over-exerting yourself."
We didn't stop there – we've added 24/7 Tracking features as well. Along with Atlas Motion Tracking, Shape monitors your fitness and activity throughout the day, sleep patterns at night, and heart rate throughout the day to measure your daily caloric expenditure. For the first time ever a truly comprehensive fitness tracking system is made possible by Atlas Motion Tracking.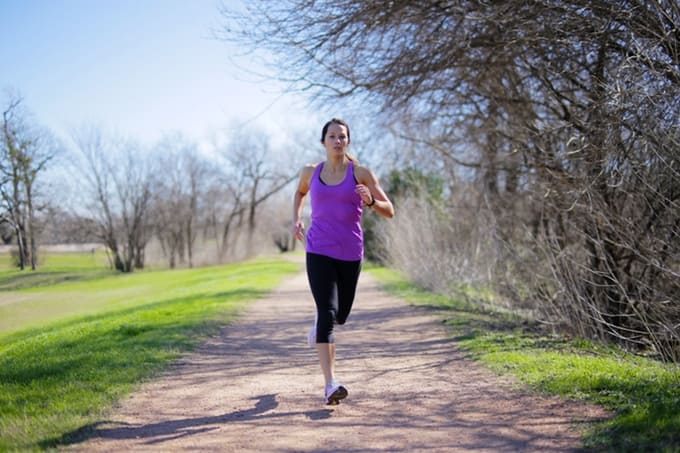 Fitness is a way of life, and Shape fits the mold. It's waterproof up to 1 meter, packs a bright display for indoor/outdoor use, and an accurate wrist-based heart-rate.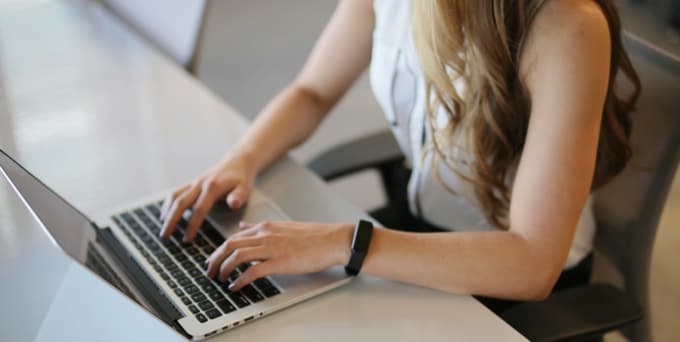 Shape was founded on a simple and clean aesthetic that packs the full power of Atlas Motion Tracking. Its ergonomic, curved design fits comfortably on your wrist and slides easily under long sleeved shirts.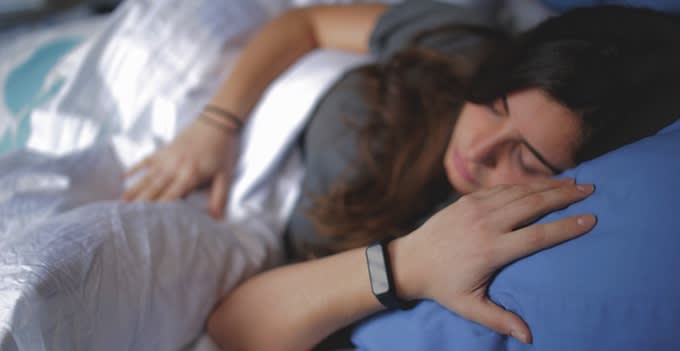 Shape is so powerful you'll want to wear it all week long. That's why we made sure we gave it a battery that lasts up to 5 days.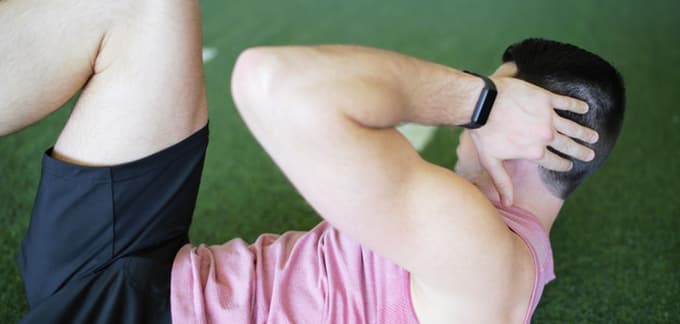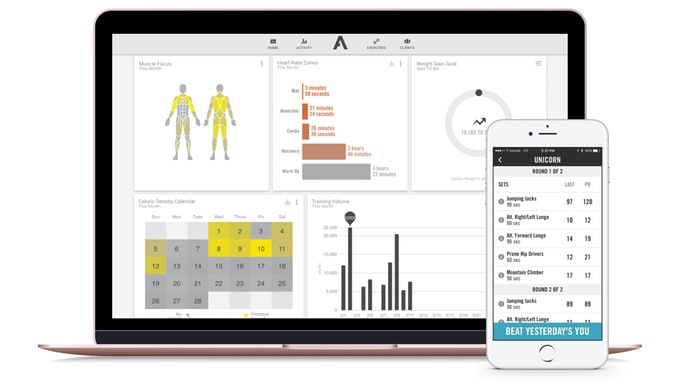 See every stat, goal, insight and more from the convenience of your computer. Shape is compatible with the entire Atlas Wristband ecosystem so you can dive deeper into every stat the drives the decisions of your new artificial intelligence Coach.