A First of Its Kind
Runcible is a smartphone pocket watch. The first true heirloom electronic. 
Powerful, upgradeable, expandable electronics

The first ever circular touch screen

Built by a team of ex-Apple employees

Beautifully designed with real hardwood

Committed to sustainability, expandability and longevity


A device designed to enhance your life, not interrupt it

Easily create apps in HTML5 & JavaScript
Fully open source, unlocked & truly YOURS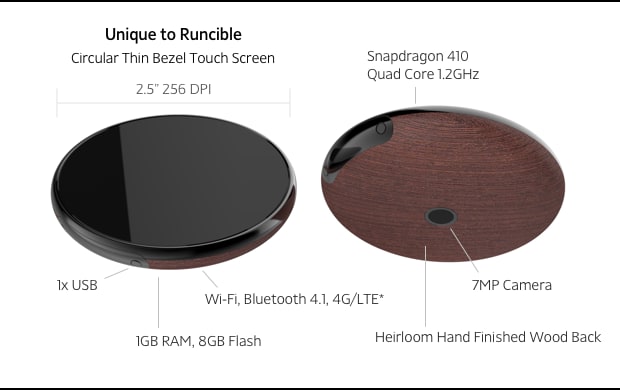 Runcible is a new category of personal electronic which occupies a space between a traditional mobile phone and a wearable device.
Featuring a first-of-its-kind fully round screen and a palm-sized form factor, Runcible is modeled on devices humans have carried around with them and loved for hundreds or thousands of years: the pocket watch, the compact, the compass, the magical stone in your hand.
Announced in early 2015 to overwhelming fanfare, Runcible is now available to early adopters and hardware / software hackers. 
Unlike your smartphone, Runcible is a timeless piece of art and technology to cherish for years or decades.

This is your chance to own a one-of-a-kind, powerful, hackable open source smart device at cost. Join the Runcible dev community with a Dev Kit or own one of the very first Runcible Babbages, Lovelaces, or Faradays.
Manufacturing has been secured and Runcible is ready to ship in fall 2016.
Featured In: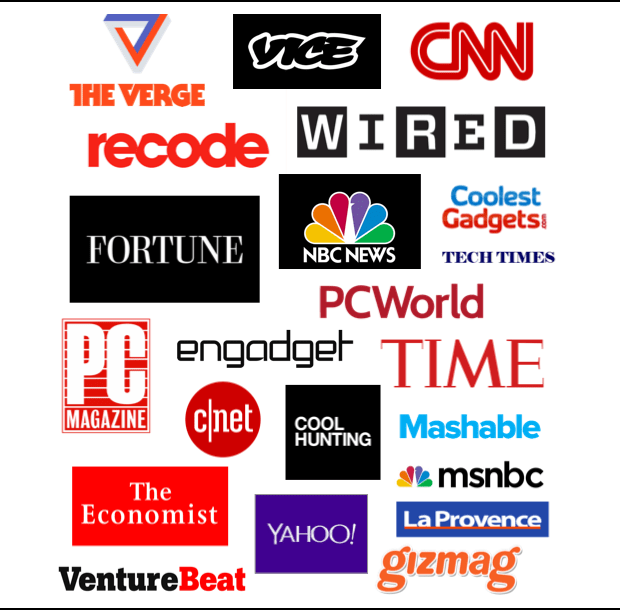 The Verge – IDG Connect – Wired
Runcible Specs
All units come with the same Runcible brain and display:
Display: 2.5 inch, thin bezel, 640x640 fully round screen at ~256dpi, capacitive multi-touch Gorilla Glass 3

Processor: Snapdragon 410 quad core,  ARM® Cortex® A53 (64bit, 1.2GHz) Qualcomm® Adreno™ 306 GPU with OpenGL ES 3, Qualcomm® Hexagon™ v5 DSP
Memory / Storage: 1GB LPDDR3 RAM (533MHz ) / 8GB eMMC 5.0 Flash
Wireless: Wi-Fi 802.11b/g/n 2.4 GHz single band, Bluetooth 4.1, 4G/LTE
Camera:  Rear-facing, 7MP camera (support for up to 13MP for hackers)
Audio: 1x Analog In / Out (other audio I/O options available on the main board)
Other Interfaces: 1x USB 2.0 (client or host), 2x BLSP 4-pin port configurable as I2C, SPI, UART or GPIO
Location: Qualcomm® IZat™ Gen 8C GPS, GLONASS

Vibration: integrated vibration module for optional alerts / feedback
Headphones/Mic: supports Bluetooth headsets, optional USB to analog phone jack is being developed (this is the future of all smartphones)
OS Support: BuniOS (based on Android 5.1), Linux
RoHS compliant
Purchase Options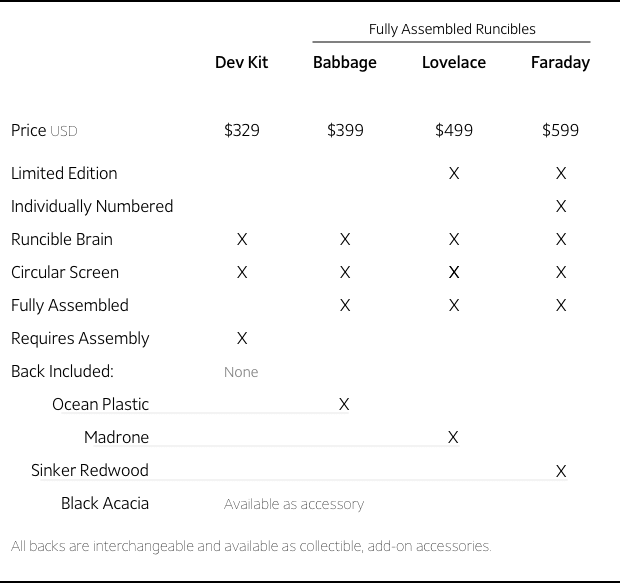 Runcible Babbage



The Babbage model is designed for the stylish experimenter and for the early adopter alike. This is a full-spec Runcible brain with a durable, organic feeling back made from reclaimed ocean plastic fished out of the Great Pacific Plastic Island.

Runcible Lovelace



The limited edition Lovelace model is designed for the Aficionado. This is a full-spec Runcible brain with an iconic, unique, solid wood back made from local, sustainably harvested madrone wood in Mendocino County, California.
Runcible Backs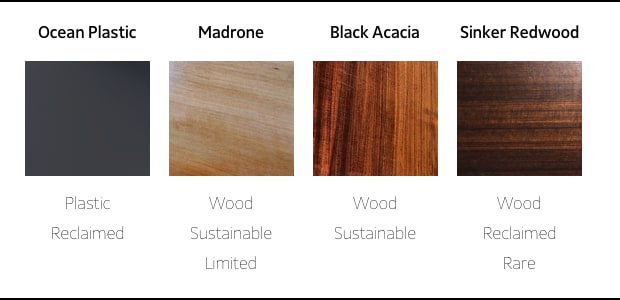 Like a smartphone case, Runcible backs are easily interchangeable. Simply twist the back a 1/8 turn to remove it.
All backs are responsibly sourced from sustainable & reclaimed hardwoods in Mendocino, California, or reclaimed plastics from the Great Pacific Plastic Island.

Choose One or Collect All Four:
Madrone - sustainably sourced and crafted in Mendocino, California.
Black Acacia - sustainable sourced and crafted in Mendocino, California.
Reclaimed Ocean Plastic - fished from the Great Pacific Plastic Island and recycled into an organic feeling back.
Sinker Redwood - truly unique and extremely limited quantities.
Sinker Redwood comes from old growth redwood trunks which fell into Northern California rivers from natural causes, one hundred years ago or more. Over time, minerals from the water penetrate the wood creating a truly unique, unmistakable look and feel. A ban is now in place preventing any more sinker redwoods from being extracted from the river. With the help of master craftsmen in Mendocino, Runcible secured a limited quantity of sinker redwood to produce one hundred collector quality Runcible backs.

Runcible Apps
Runcible will initially ship with apps for...
Photography and photo editing in collaboration with lite.ly
Music playback
Various clocks faces
Star-gazing
Maps and exploration
Time and date management
Telephony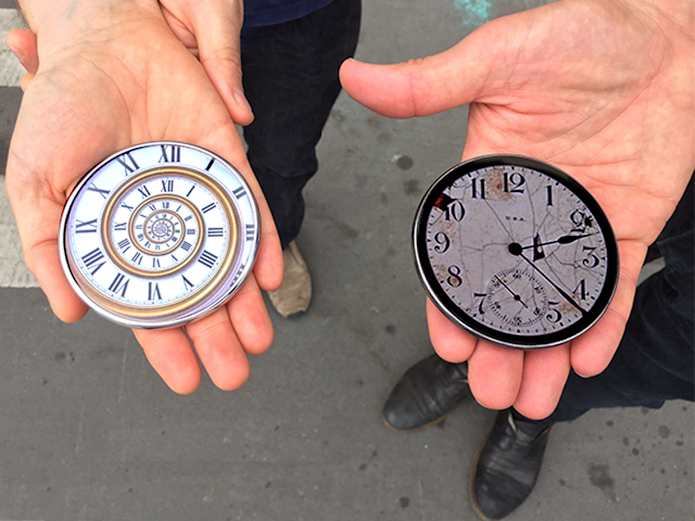 Both Monohm and partners are working hard on other apps as well but have not yet announced final timelines. Rest assured, we're building Runcible for the sole purpose of creating new and unique experiences.
Additionally, anyone with a bit of software development skills can create apps in HTML5 + JavaScript or as native APK packages. Documentation and tutorials will be available with the Dev Kit as well as to the general public when Runcible ships.
Open Source Hardware & Software
Runcible is repairable and upgradeable. Both hardware and software are fully open source. GPIO headers are exposed for easy installation of custom hardware.
"It's like a supercharged RaspberryPi in your pocket... expandable, repairable, upgradeable and fully open source."
Turn your Runcible into anything your heart desires.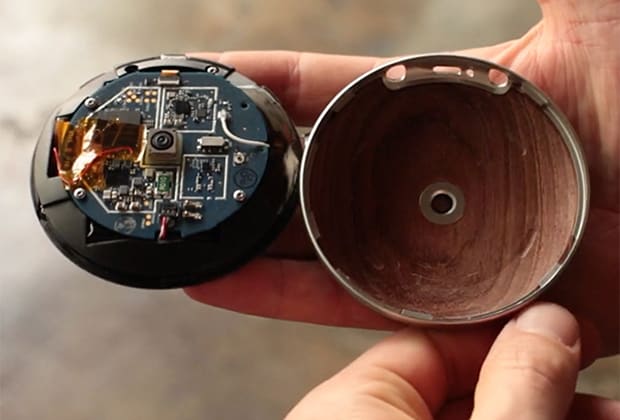 Open source hardware schematics will be available when the device ships.

Runcible runs BuniOS, a fully open source version of Android 5.1 built to run HTML5 and native apps at blazing speeds.
Background
We have spent the last year designing, re-designing, and sourcing components for this initial Runcible release.  While this device isn't yet the polished, "available at the Apple store" kind of consumer electronic we know it will one day be, it is already useful, playful, powerful and truly something new.  
This version of Runcible features a Snapdragon 410 Quad-core processor, WiFi, Bluetooth, GPS, 1GB RAM, 8GB eMMC 5.0 Flash storage, Rear-facing Camera, BuniOS (based on the Android 5.1), and exposed GPIO  and USB Host for further expansion and innovation by us but also by YOU.  Note that LTE/4g connectivity is a goal but not a certainty for this version (see "challenges" below).
If LTE doesn't make it into this initial version, it will be a simple upgrade shortly afterwards, not a replacement!

Funds from this campaign will go to further polish and hone the process of creating Runcible as scale in a sustainable, responsible way.  We are keeping it local.  The wood backs are made with sustainably harvested and reclaimed wood from Mendocino County, California.  The device will be built right here in the Bay Area by people who live and work here.
Every dollar this initial release generates will go toward making Runcible cooler, better, and more broadly available.


Runcible Founders
Aubrey Anderson, Founder and CEO
Entrepreneur, award winning creative, hacker, brand guy, web technology advocate, musician, audio engineer, fiction writer, and hopeless foodie. Aubrey has previously worked at Apple and founded notable successes in the technology space including Particle and The Barbarian Group.

Jason Proctor, Founder and CTO
A card-carrying software and audio geek who pioneered the declarative web space at Insignia, Particle, Apple and elsewhere and used to be signed to Interscope records.

Frequently Asked Questions
Who is Runcible 1.0 for?
This version of Runcible is for early adopters. Backers can expect beautiful, functional, expandable hardware but the number of available apps will be limited in 2016. Runcible 1.0 is perfect for discerning enthusiasts who want to leave the distraction of their smartphones at work while still staying connected.
What Applications and functionality will be available when it ships?
We will initially ship apps for photography and photo editing in collaboration with ite.ly, music playback, various clocks faces, star-gazing, exploration and maps, and time and date management and telephony.
How do I make phone calls on Runcible?
Your Runcible can be paired with a Bluetooth headset for making calls. We will initially support the native Android dialing and telephony workflows if you have telephony enabled. We are also working on a USB to analog headset jack adapter that will be available in the near future.
What Operating System does Runcible run?
Runcible runs a hybrid operating system we call BuniOS.  BuniOS is build on top of the Android Open Source Project, which means you can run either native Android applications on Runcible or run Web based applications.
What's the status of 4G/LTE support? If not available when it first ships, when? And how?
We will include support for 4G/LTE data and voice in this initial run. We will not know for sure what carriers will do about this, but we think the number of devices will be small enough for this run that it won't be a significant.  But we're committed to working with operators and with MVNOs to provide connectivity for Runcible worldwide.
Will Runcible have a headphone or microphone jack?
No.  But we're working on a simple accessory that plugs into the USB and provides an analog headphone jack directly or through the watch chain.  We are looking at what it would take to add a simple microphone input as as well for voice commands and speech-to-text support.  We definitely want to make this happen!
Will it have speakers or vibration module?
Speakers: initially no, but you can add your own though our open hardware system!  Vibration: yes, Runcible includes a vibration module.
What is the warranty?
We are committed to building the Runcible community and a quality brand. Will support you in every way possible. We will make repairs at no charge.
How will I get it repaired if needed?

Send your Runcible back to us. If it can be fixed, we'll fix it at no charge.
What is Monohm's plans after shipping this first batch?
We plan to jump right into additional accessories and software infrastructure. We have several pending software partnerships eagerly awaiting the first batch of Runcibles.
Why are we funding this way?

The design and engineering needed for Runcible have been complex and often very expensive to do.  We have a terrific design for mass production today, but there is a chicken and egg problem: we want to get a solid platform into your hands as quickly as possible, but we don't want to be tied financially to people who didn't necessarily share our values and vision for Runcible's future. We have concluded that appealing to you, the audience, directly was the best approach, though the mixed results so often associated with crowd funded hardware are all too clear to us.


Risks & Challenges
One of the biggest challenges we face with putting Runcible into production is with wireless connectivity and wireless Operators.  Depending on how much you know about this industry, you might have noticed that Runcible doesn't come pre-associated with a wireless carrier.  It's critical to us that we are not locked into one region or another.  This goes against the normal model in the wireless industry and we expect this to continue to be an uphill battle.  We feel that Runcible has to be about choice though, first and foremost.  We'll be honest because there is no reason not to be: for this release of Runcible, LTE data and voice connectivity will be a bit of an adventure.  We hope you will be willing to work with us in different regions of the world to test and pilot connectivity options.


Other Ways You Can Help
If you like the concept of Runcible, turn that into action.  Even if you aren't able to get a device right now, you can download the developer tools and play around.  Join the community, file bugs, tell a friend, come have fun with us and let's change the mobile world together!
Runcible is sustainably made in California