Have you ever worried about leaving your loved ones home alone? Or wondered what your pets do when you're not home? Don't worry, we heard you!
Meet Robelf: Your new family member in the house!
Robelf can talk, tell stories, take voice commands, teach lessons, make phone calls, even tell jokes! Any function you can think of from a robot, Robelf has it! There is nothing Robelf can't do. With Robelf's Moving Monitoring System, there is always someone at home protecting your family 24 hours a day, just like a House-elf!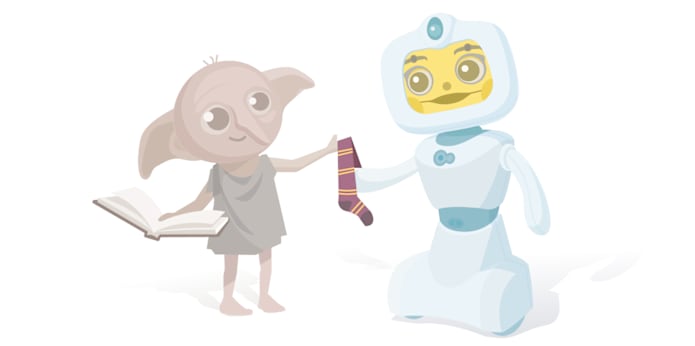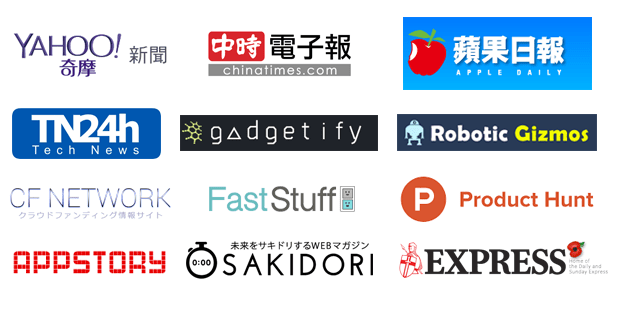 The size of Robelf was perfected to ensure a home robot that could easily maneuver around the home without an issue, while still being large enough to present a comfortable presence. There is also the option to adjust Robelf's head so children and adults can use Robelf easily! 
Robelf is the perfect design for non-tech users including both older adults and children.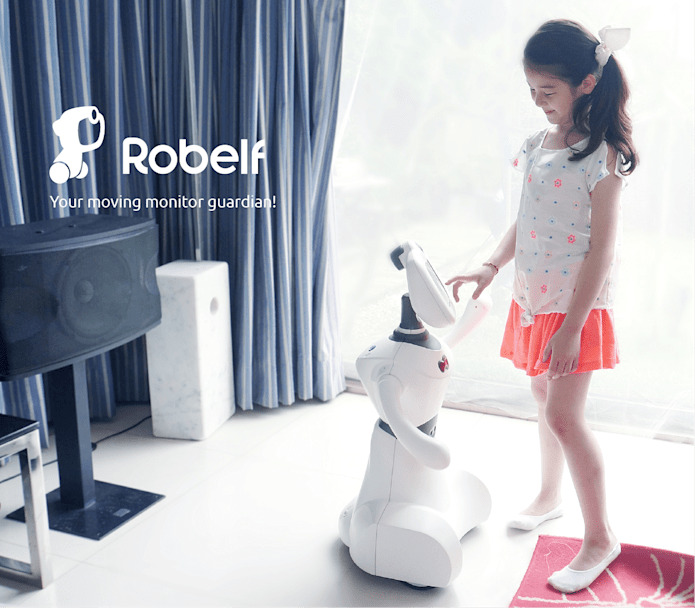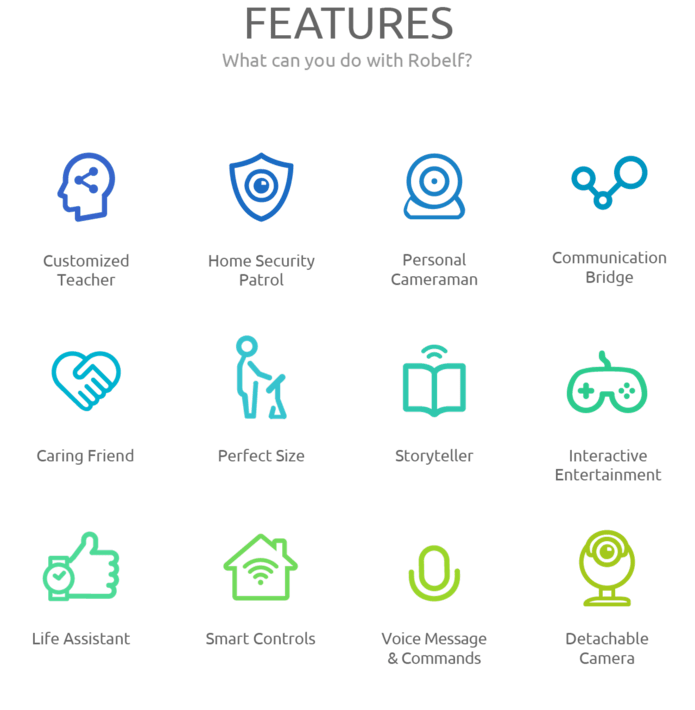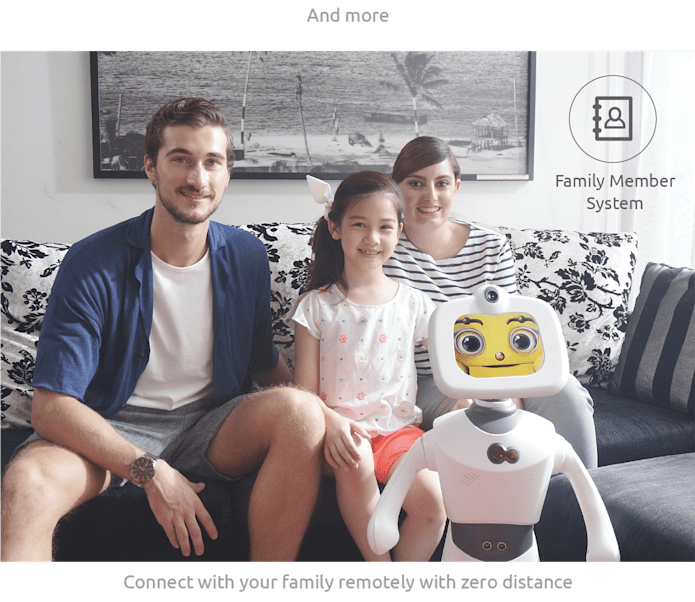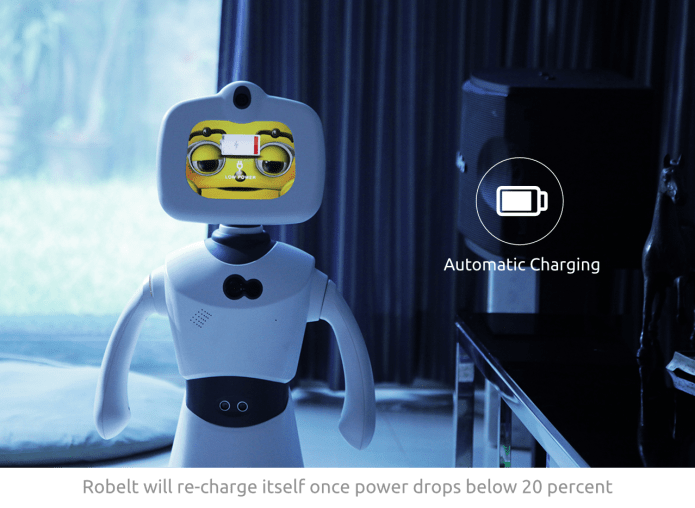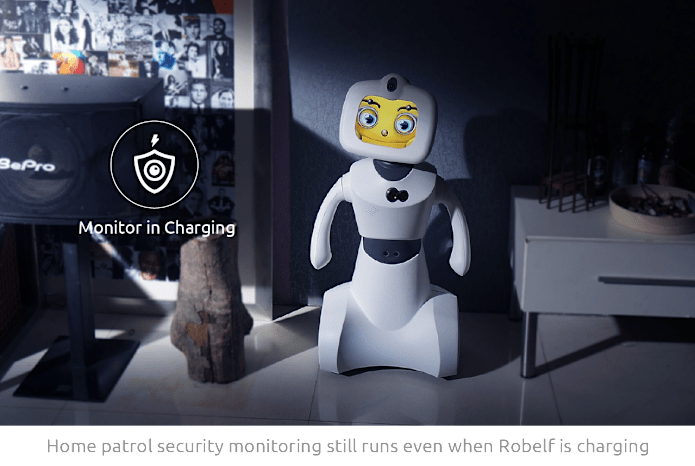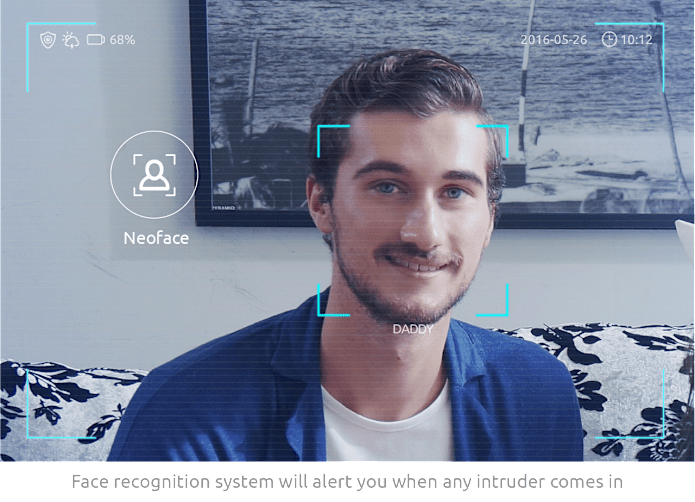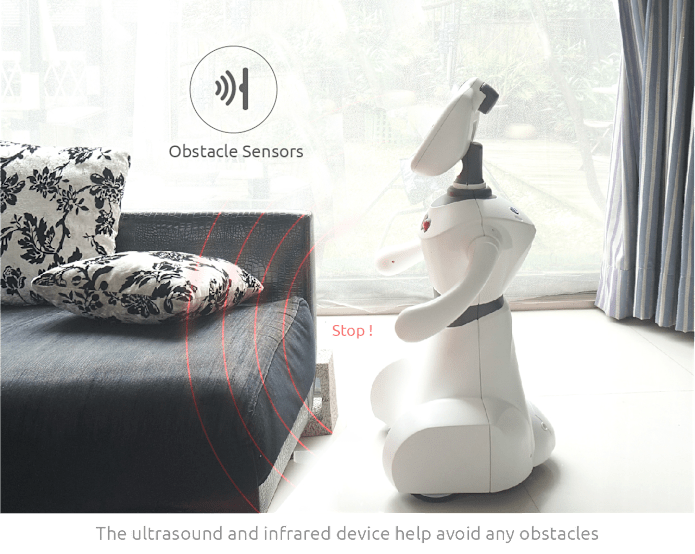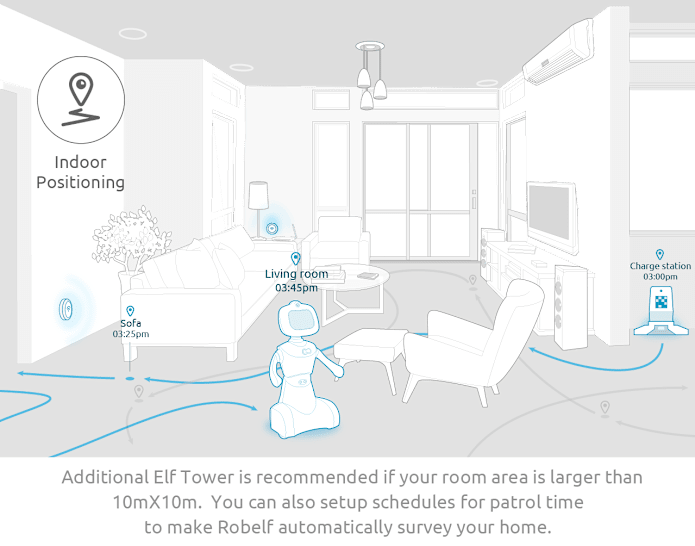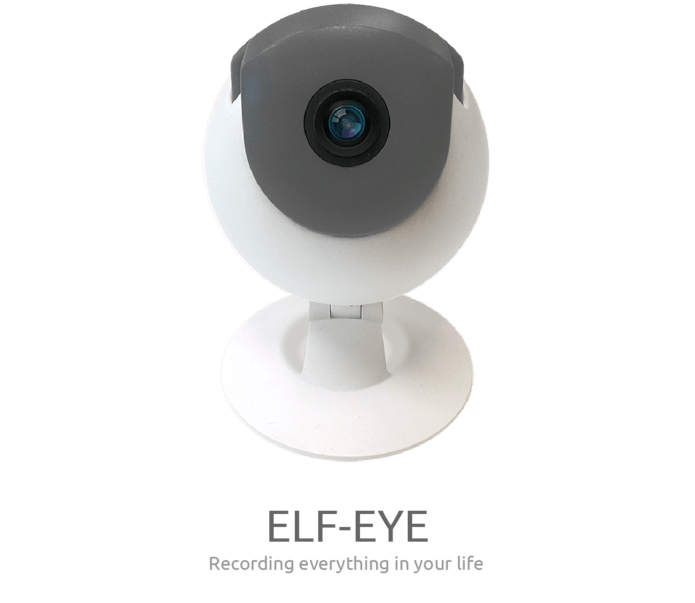 Want to record all the memorable moments for your family? No problem! Introducing the Elf Eye - Our innovative removable camera! 
Elf Eye can be adjusted at will. It's a camera that can be placed anywhere you like and adjusted according to your needs. Elf Eye has a built-in battery and memory card capability, so it can be used as an extra set of IP camera eyes. How cool is that?!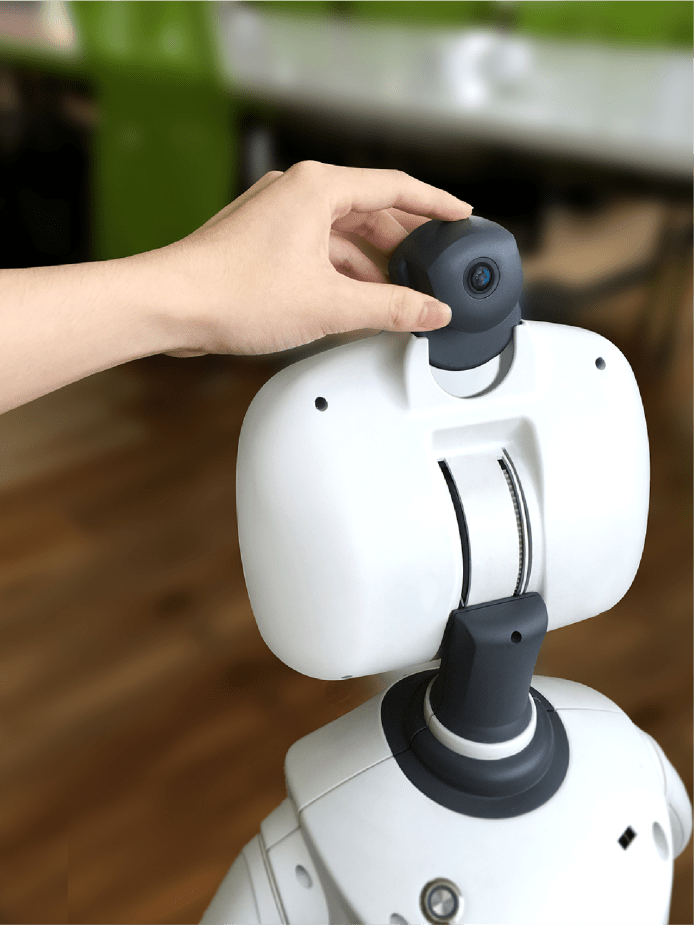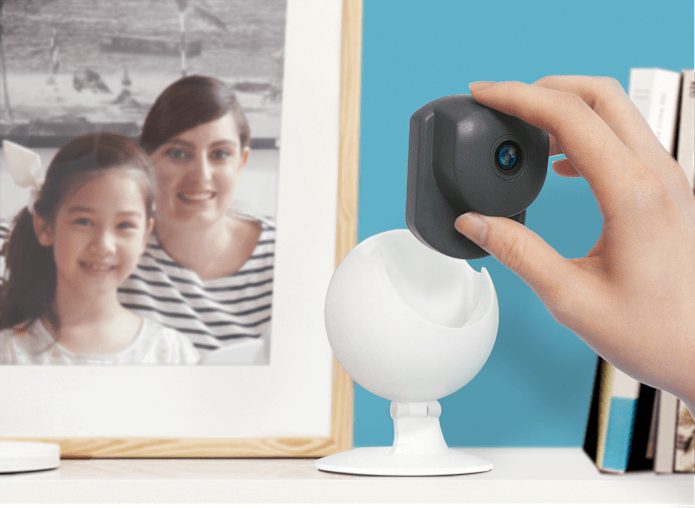 The dock designed for the Elf Eye allows you to get the best shot angles. You can also use Robelf to preview images from the Elf Eye. Everyone is connected with zero distance!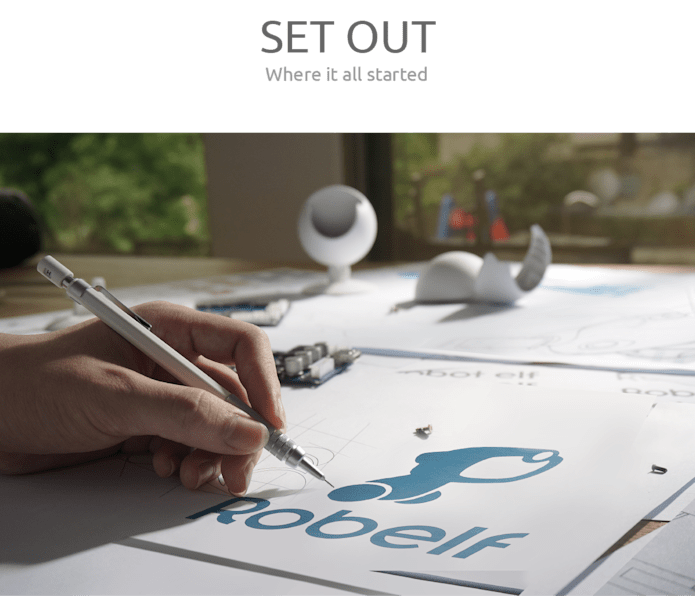 For the past few years we have been working towards creating a home robot for the average family. Many home robots on the market today are either too expensive or do not have the necessary features that people really need. We want to change that with Robelf! We are hoping to bring a home robot that can become a vital part of the family and make peoples lives much more easier! 

We want you to have a fun experience with Robelf. Many experts in the field don't believe the home robots nowadays will stick for long. Our goal is to provide an experience so great that you can't live without Robelf. It's time to change the way we live and add a lot more joy to our lives.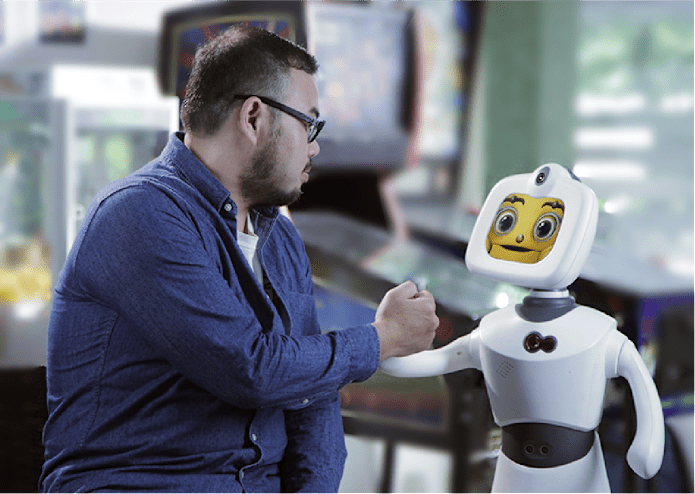 The biggest thing we hope to accomplish with Robelf is the simplicity of completing daily tasks. Sometimes our lives are incredibly hectic and we look for ways to simplify certain aspects of our daily lives. 
We expect Robelf will not only become a part of your family, but also need to ensure a safe living environment for you. That means no more worrying when leaving your house! Robelf will keep your household and possessions safe and sound.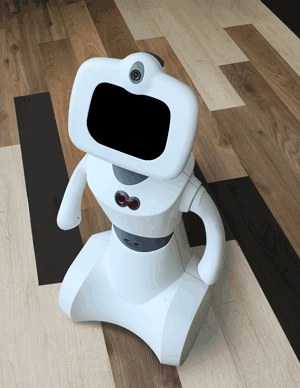 Since 2014, our team has been working on perfecting our first product and ensuring we release a home robot that is above and beyond anything else out today. As for next summer, we are hoping to bring this amazing home robot to families across the world!