——— Thank You All So Much For Your Support ———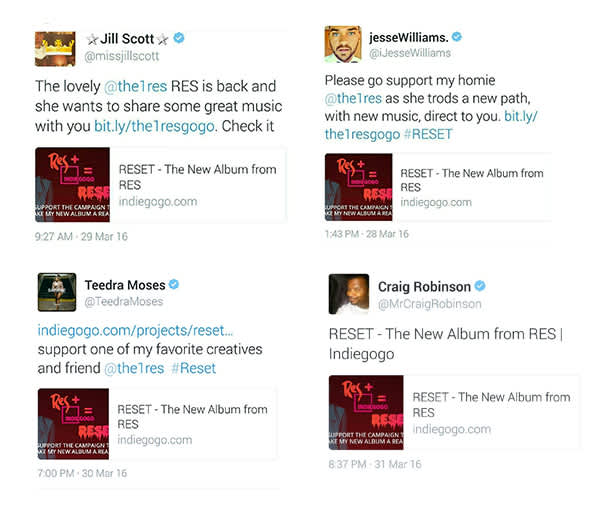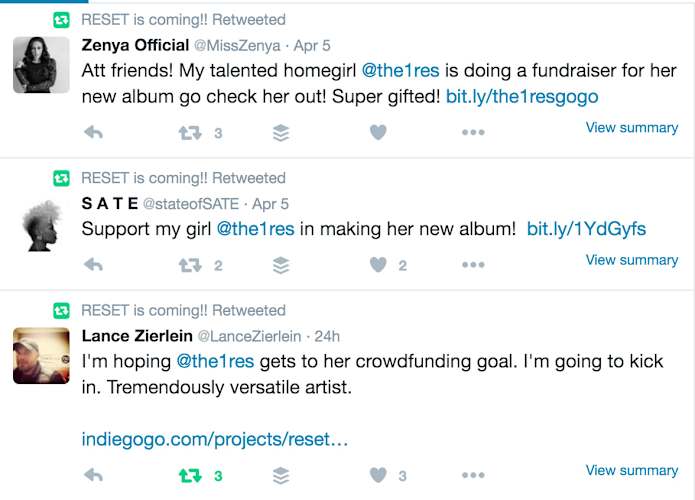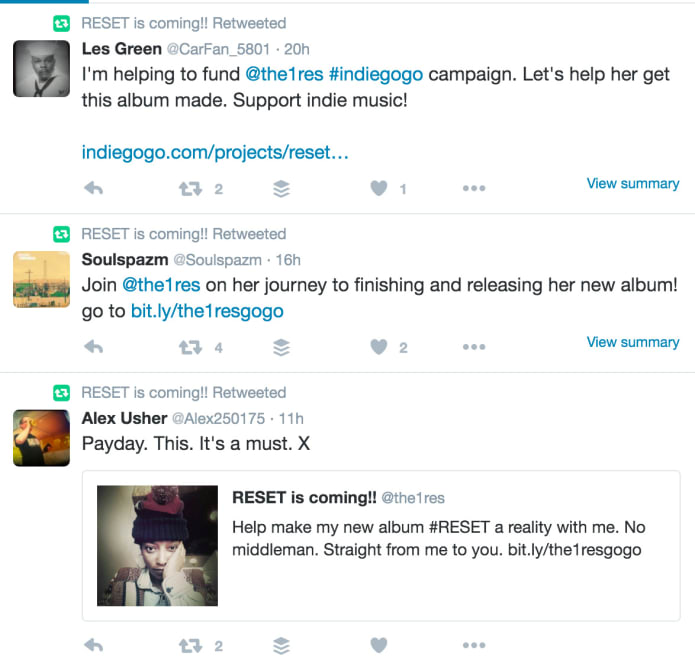 ——— New Perks Added 03/24 ———
Good news!!! I have added a couple new perks to the campaign and have reduced the price for a few others. I am committed to doing everything that I can to ensure the success of this campaign. So if you have been holding off because you haven't found a perk that is the right fit for you or there is one you have been eyeing but the price was a bit too high for your pockets.....this is the perfect time to check out these updates!!!
If you have already claimed a perk and now want to make a change check out these two links for more info on how to do that:
—————
I didn't dream about being a singer. I just was a singer. — RES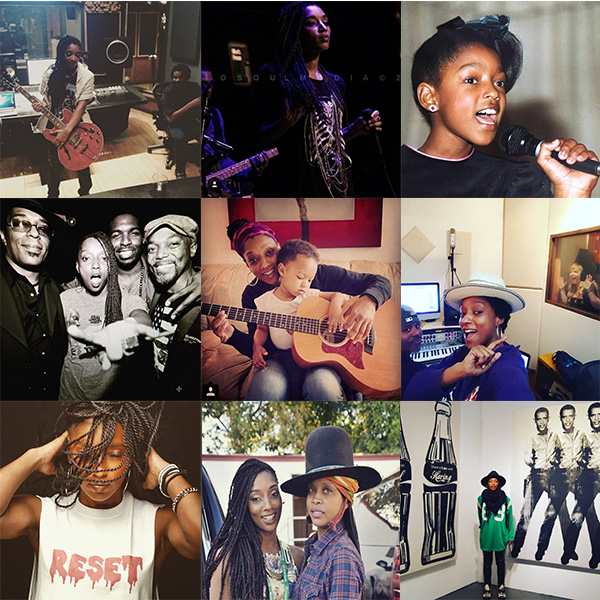 Have you ever aspired for something that you refuse to let die? Something that is such a part of who you are that you know you can't breath without it. Something that frustrates you because ever two steps forward feels like you are taking one step back? I can relate. That is how I have often felt about my career as a singer.
It has been a long, winding road of hills and valleys leading to my next album — RESET. Thankfully, it is currently about 80% completed and with Indiegogo, I now have a straight path forward that will allow me to unapologetically take my career in my own hands and get the remaining 20% done. No label. No middle man. Just YOU and me, finishing this album TOGETHER!
At first, the title for this album was a play on my name but then as time went on it became an overall theme for my life and society, I live in. This time around I am and have had to RESET my mindset. I am approaching everything from an indie artist point of view and am learning how to deal with being treated as such.
Going this route to fund my album is by no means an easy feat but I am fortunate enough to have models in other artists like De La Soul, Lalah Hathaway, Alice Smith, etc who have successfully engaged their fans and brought their projects to fruition by collaborating directly. I know I can do the same with your help.
As I continue to grow as an artist my desire is for you to grow with me. I'm at a different stage in my life and would love for you all to experience it with me. This is only the beginning. The success of this campaign will be the catalyst for more to come. 
If we're able to raise $35,000...
... I'll be able to cover the remaining production costs for RESET and release it to you guys — my fans — DIRECTLY! Even the smallest contribution helps get us closer to making the release a reality.  Any funds raised above the goal will be used towards marketing and touring for the album. Here's how the remaining finances break down:
Recording Costs: $30,000 
Studio rental
Musician fees
Producer fees
Sound engineer
Mixing
Mastering
Visual packaging
Extra Costs: $5,000
Payment processing fees (~3% of total)
IndieGoGo's platform fees (5% of total)
Perk production costs
Campaign administrative costs
What You Can Get By Supporting The Campaign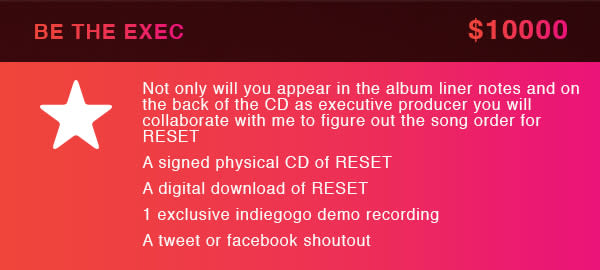 Other Ways You Can Help
Share the campaign on your Facebook or Twitter in 2 easy clicks using Indiegogo's built in sharing tools
Email your family and friends around the world (this is most effective)
Spread the word to music magazines, websites, blogs and other industry folks about the campaign.
Risks & Challenges
If for any reason the creation of this album is delayed by unforseen obstacles or emergencies, we promise to keep you in the loop, be honest, and to deliver the promised creations and rewards as quickly as possible and to the best of our abilities.
About RES
RES is a powerful soul rock singer whose single, "They Say Vision", was a Top 40 hit with the remix going to number 1 on the dance charts. Other singles from her debut album, How I Do, include Golden Boys and Ice King both which received radio play and struck a chord with music lovers from all walks of life. Her travels around the world as a solo artist, along with her participation in the super group, Idle Warship with Talib Kweli, have solidified her as a creative force to be reckoned with.
RES' follow up entitled Black Girls Rock was released completely independent and showcases RES as an artist finding her own voice. RES' latest EP, ReFried Mac, is a dedication to Fleetwood Mac's vocalist Stevie Nicks. RES respectfully transforms five of her favorite Fleetwood Mac songs into her own.
Res is presently finishing up a new album of original songs entitled, RESET, to be released in 2016.