THE FILM
Refuge
tells the story of Rachel, a Jewish-American woman who moves to Vienna, Austria to work for the IAEA. She befriends Yitzhak, an Ethiopian Jew and former refugee, who lives in her apartment complex. When confronted with their shared cultural history, Rachel must reconcile her past with Austria's Holocaust history and the current refugee crisis gripping Europe.
THE INSPIRATION
The film was inspired by Austria and its history, and by the parallels between the treatment of the Jews in the 1930's and 40's and the current treatment of primarily Muslim Middle Easterners. In addition to the narrative footage we shoot, REFUGE will juxtapose archival footage of Austria during the rise of Hitler with news footage from the refugee crisis in Austria today. This film will shed light on the plight of the refugees and hopefully inspire others to help. The goal is to encourage tolerance in Europe and throughout the world.
On a more personal note, I have lived in both Germany and Austria; Germans constantly apologize for the actions of their ancestors, or claim that, due to a loss of a leg/eye/arm/etc in World War I, were unable to participate in World War II. They have no need to continuously apologize, but the reactions show that denazification is still in full effect. Austria, unlike its neighbor, did not fully absorb the process of denazification, and in my experience, many Austrians today claim that Austria was a victim of the Holocaust. This is further demonstrated by the FPÖ, a xenophobic political party, whose triumph in recent elections indicates that Austrians have not learned from their past. The Nazi-era chant of "Juden raus" ("Jews get out") has transformed into "Ausländer raus" ("Foreigners get out").

Below are some of the thinly-veiled racist FPÖ billboards from the October 2015 election in Austria.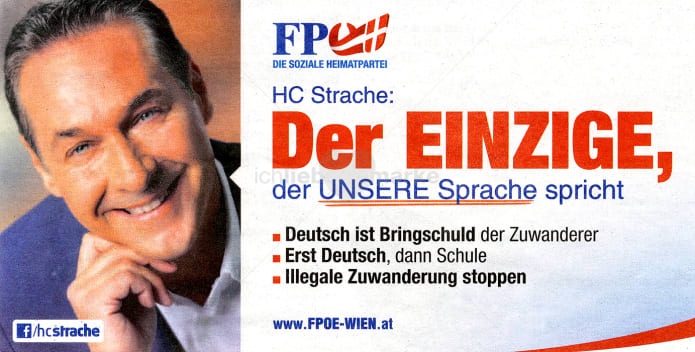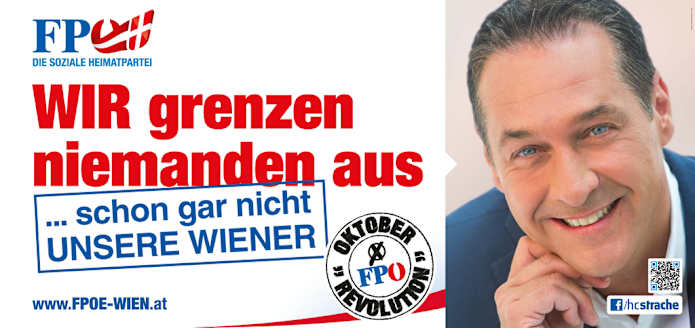 "The ONLY ONE                                           "WE exclude no one,
       who speaks OUR language"                       especially not OUR VIENNESE"
Check out the film's blog for more information regarding the refugee crisis, reference media, inspiration for the film, and background on the cast and crew.

THE CAST

Rachel, a Jewish-American woman who works for the IAEA in Vienna, Austria, is saddened to be away from her family, yet excited to be living in a new country. She works hard and struggles to make this new location her home. Surrounded by the daily reminders of Austria's past Holocaust involvement, she delves into her roots and discovers her family's history intertwined with the Holocaust.  Rachel's life, enmeshed with echoes of the past, is soon overtaken by the present as the Arab refugee crisis grows. With the Austrian far-right political movement gaining power, Rachel's inner fears are born out as anti-refugee statements begin to circulate with the growing tide of Austrian and European "nationalism."  Can it be that a new Holocaust is about to commence?
The role of "Rachel" has not yet been cast.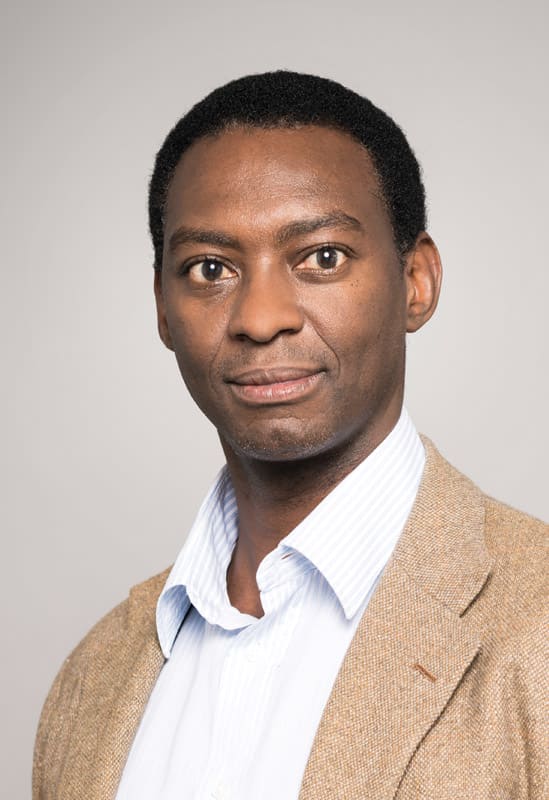 DAVID WURAWA as YITZHAK

David began his professional acting training/ tutelage with tutors from Neighborhood School of Theater (USA), Act UP (UK), The Actors Centre (UK), London Academy of Media, Film & Television (UK). His ability to portray a spectrum of characters has garnered him rave reviews and awards. His film and TV credits include
John Wick 2
,
The Quest
,
MI-5
and
Einer von uns
.
His partial credit list can be seen
here
and his official website can be viewed
here
.
THE TEAM

          SARA HOFSTEIN, WRITER/PRODUCER/DIRECTOR
Sara has worked in all phases of film making, from casting through post production, and has bolstered her creative and business skills working on soap operas, movies-of-the-week, reality shows, scripted programming, music videos, commercials, shorts, and feature films. Her career behind the camera began on NBC's Kings in post-production, and Sara has been constantly working since then, casting seasons 6 and 7 of Food Network's Chopped, and working in production on Disney's The Last Song and Paramount's Mean Girls 2. She has worked on TV shows for E! Entertainment, MTV, National Geographic, Discovery Channel, and more. In 2014, Sara won Best Original Concept at the Williamsburg International Film Festival for her web series Echo Helix. Beyond her career in the US, Sara has worked on a number of commercials, shorts, and films in Austria and produced feature films in France including The Assignment 1.0 and Killing Uncle Roman.

A partial credit list can be seen here.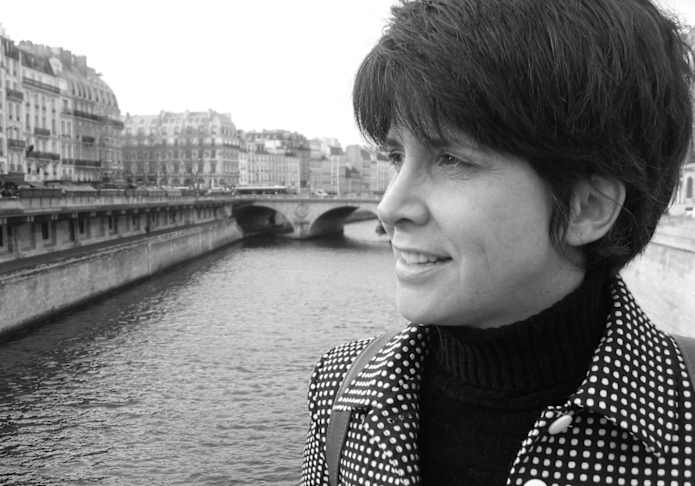 MARIAN GREEN, PRODUCER

As an independent producer, Marian teams with her husband Cinematographer Michael Hofstein to create movies for the U.S. and European market. They recently completed the political thriller
L'Engagement 1.0
, are in post production on the French/American co-production
Killing Uncle Roman
, and are in development on
The Assignment 2.0.


As a professional Hollywood stunt woman and stunt coordinator, Marian has performed stunts on over 130 films and TV shows, including The Hunger Games: Catching Fire and Mockingjay Part 2, Anchorman 2, Reservoir Dogs, Terminator, Basic Instinct, Pearl Harbor, Batman Returns, The Nutty Professor, and many more.
A partial credit list can be seen
here
and her stunt reel can be viewed
here
.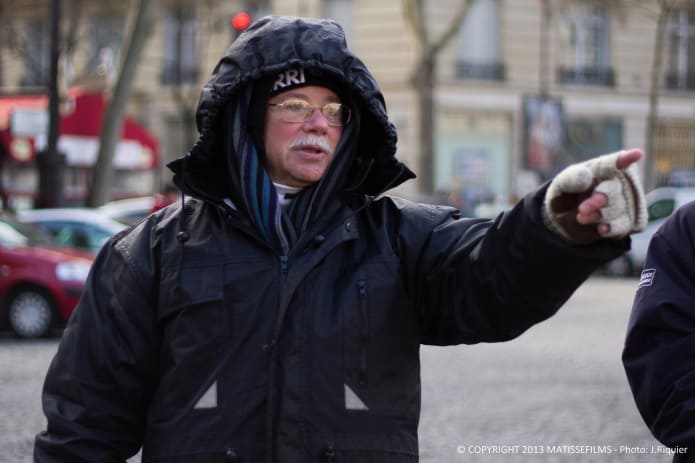 MICHAEL HOFSTEIN, CINEMATOGRAPHER

Michael Hofstein has worked as a producer, director, and cinematographer for over 35 years in Hollywood and internationally in China, Germany, Spain, Ireland, Switzerland, and France. He is a member of the Directors Guild of America, the Visual Effects Society, The Cinematographers Guild, and is the North American President of the French Producers Guild, AFPF – Association Française des Producteurs de Films.
His feature credits include The Learning Curve, Le Septieme Mensonge,  Bram Stoker's Dracula, Rush Hour, and The Mask of Zorro. Television credits include:  Mork and Mindy, Laverne and Shirley, Happy Days, and M.A.S.H. Other series include: Star Trek: Voyager, The Fall Guy, The Paper Chase, The A Team and many other series filmed during the 1980s.
A partial credit list can be seen
here
and his cinematography reel can be viewed
here
.
THE LOCATIONS

Vienna is central to this story. The locations will be used as backdrops to convey the ever-present shadow that the Holocaust casts over Jewish and European history. We plan to use locations that existed before the war, such as the Stadttempel, structures that were built during the war, such as the flak towers at Augarten and Esterhazypark, and places that were built as a result of the war, such as the Holocaust memorial at Judenplatz.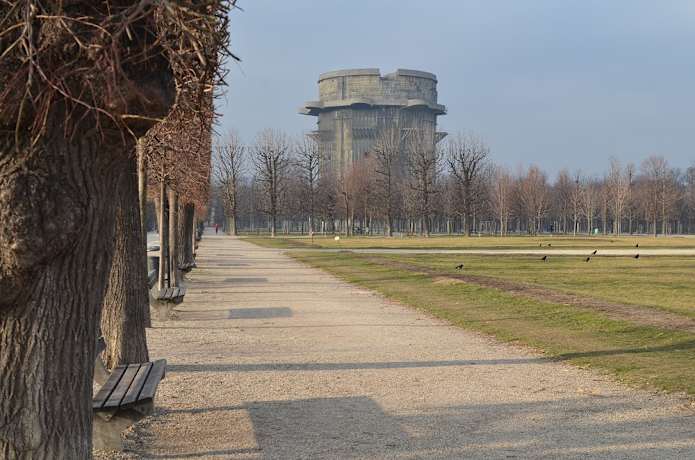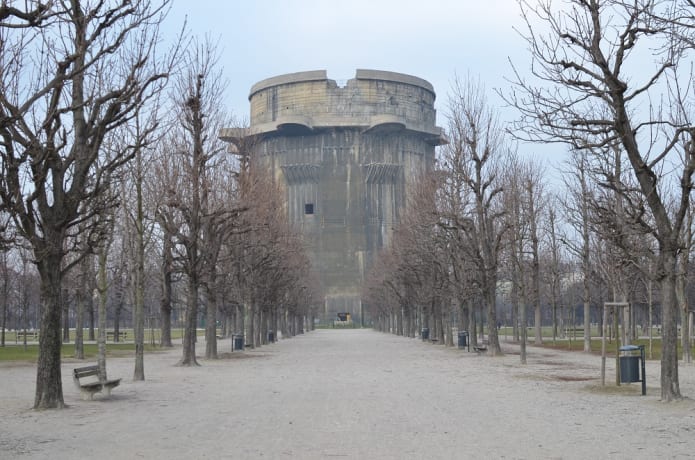 The flak tower at Augarten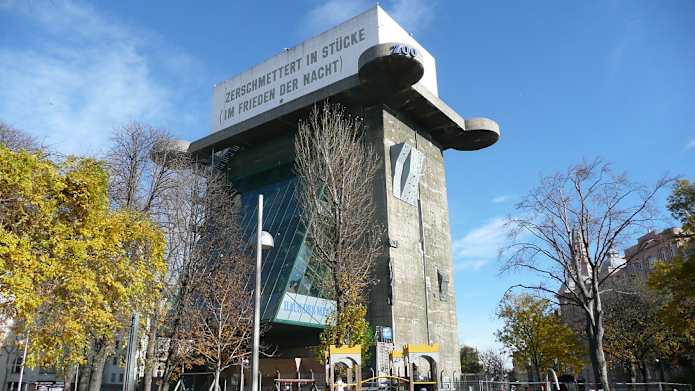 The flak tower at Esterhazypark, now an aquarium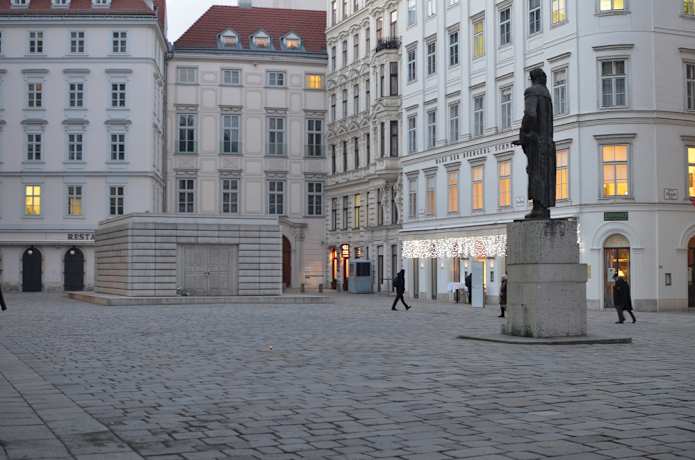 The Holocaust Memorial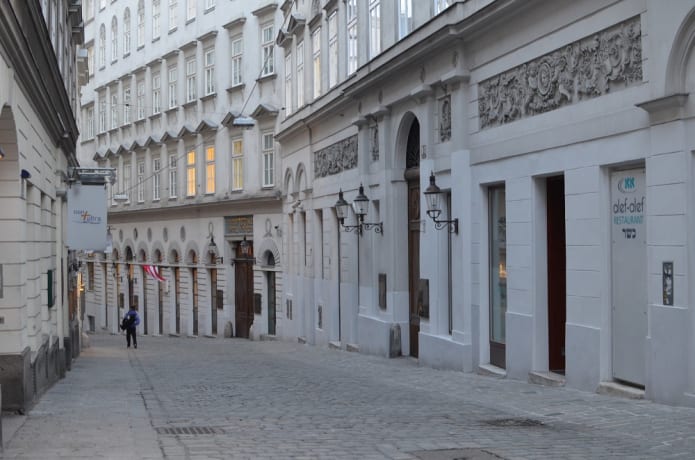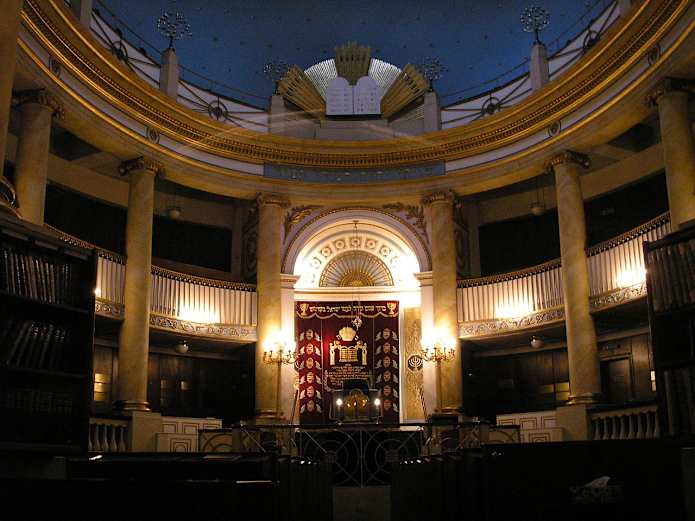 The Stadttempel ("City Temple"), the only synagogue to survive WWII in Vienna
GIVING BACK
In order to bring more attention to the plight of Syrian refugees, we will be filming their stories and releasing them for all to see, just as Holocaust survivor stories have been recorded over the years. We are currently seeking out assistance from organizations to put us in contact with refugees in Vienna, Austria and translators to help with the interviews.

THE FUNDING
We are planning a 5 day shoot in Vienna, Austria. Below is a breakdown of our budget; any money we make over the goal will go directly into the production value and be used to help offset further post-production costs.

THE PERKS
Please check out our very exciting perks for our contributors! We will be adding secret perks along the way, which we will announce through our social media channels. As a hint at what's to come: Hunger Games fans should especially appreciate these rewards!

We will be updating this page with more footage, news, and other fun stuff, so check back often.

THANK YOU FOR YOUR SUPPORT!