About Purna Yoga 828
The Director of PY828
For those of you who don't know me, I'm Letitia Walker. I've done a lot of things in my life: philosophy professor, business owner, boutique manager, author, musician, and for the past 13 years, I've taught yoga. Opening a studio has been a long-held dream of mine. I feel so lucky to have the opportunity to realize this dream and introduce Purna Yoga to an ever-growing base. I can't wait to share the studio and the benefits of Purna Yoga with you. Thank you for participating in the PY828 community.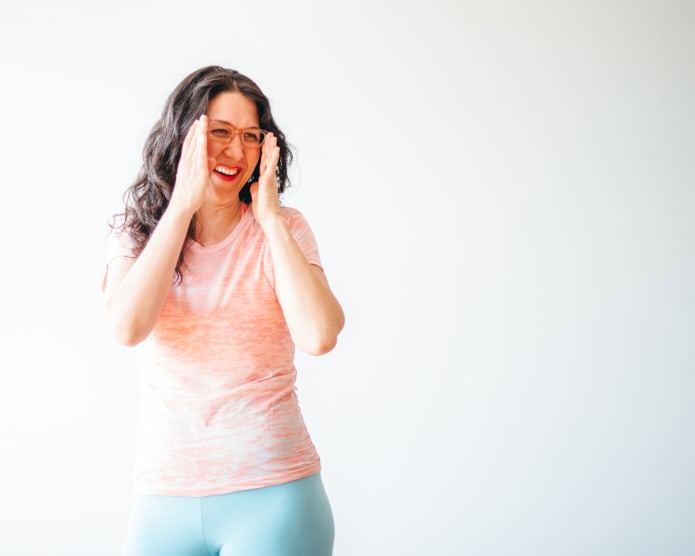 "Letitia Walker's dedication to yoga is obvious to anyone who has taken a class with her. Her knowledge of anatomy, biomechanics, and the poses themselves as well as the care and compassion she shows each student reflect how thoroughly she has absorbed yoga as an education, a discipline, and a lifestyle."  – A. N., long-time student and registered nurse
A State of the Ancient Art Facility
Purna Yoga 828 is a full service yoga studio with a large group practice space and a smaller room for privates and more intimate classes. PY828 represents my ideals for a yoga studio: beautiful, hardwood floors, a well-lit space with natural light streaming in, 12' high ceilings, responsive climate control, and a wide variety of props to help every student go deeper in their practice.
And at the top of the prop list: the largest expanse of Great Yoga Walls of any studio in town! The Great Yoga Wall is used for a variety of purposes including releasing tension in the spine and deepening standing poses, twists, backbends, and restorative poses. It's an invaluable tool for therapeutics as well.
PY828 will provide daily classes covering asana, pranayama, and meditation; monthly, 2-3 hour, mini-workshops on specific themes and topics; quarterly weekend workshops with nationally-known, traveling teachers; and continuing education for those who want to take their practices deeper.
What is Purna Yoga?
Purna is a yoga practice with both deep lineage and its eyes on the future with one foot in science and anatomy and one foot in the spiritual. At the heart of Purna Yoga is a safe, sustainable practice exploring anatomically-focused asana, nutritional and lifestyle information, applied philosophy, and a strong meditational component.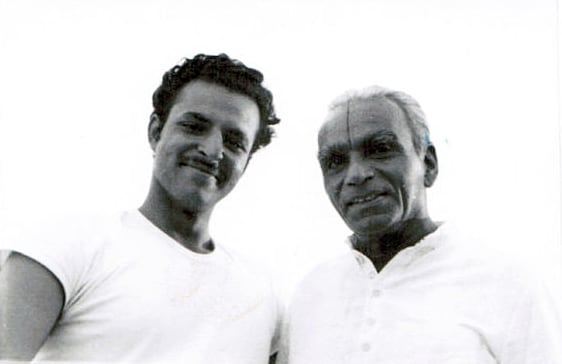 Co-founder (and my teacher) Aadil Palkivala, after 40 years of studying with B.K.S Iyengar, discovered ways in which Iyengar's work could be modified for greater safety and efficacy. With his wife, Savitri, creator of Heartfull™ Meditation, Aadil started Purna Yoga with the mission to teach people, not just poses, by adding the spiritual and mystical teaching of India's independence movement founder, Sri Aurobindo, and his collaborator, The Mother.
Aurobindo's philosophy can be summed up in one quote: "All life is yoga." Purna, meaning complete, embodies this by addressing the whole person – body, mind, emotions, and spirit.  
Purna Yoga is great for first timers and people returning to yoga after an absence. It is also great paired with other forms of yoga such as Vinyasa Flow, as its slower, more deliberate style teaches an awareness that makes faster, more flow-based yoga safer and more effective. 
Purna Yoga addresses all kinds of aches, pains, and imbalances — whether physical, mental or emotional. It's preventative as well as curative — making the already healthy, healthier with greater strength, stamina, and mental focus. It's a style that can facilitate physical and personal transformations from the superficial to the deep. 
What we need:
The costs of modifying a preexisting space into a functioning yoga studio can really add up. When I found the space at 697D Haywood I knew it had great potential but needed A LOT of work.
The lighting was all fluorescent, the floor was a concrete slab covered with stick-on tiles, and the HVAC system was noisy and unreliable.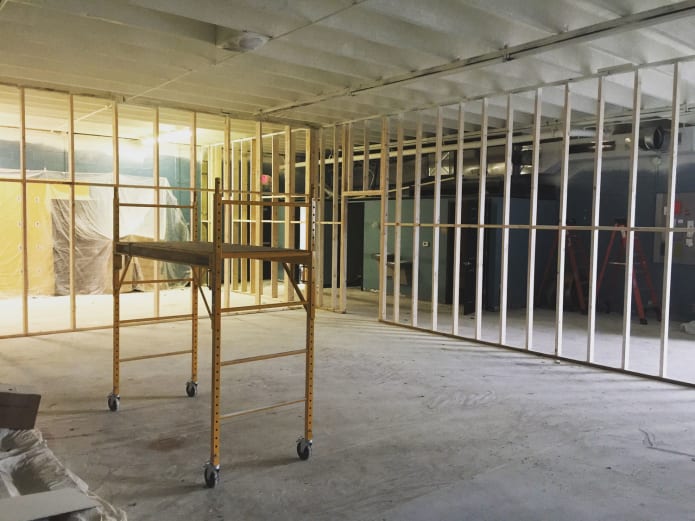 In order to make PY828 the best yoga facility it could be, I need to add the following:
FLOORING – Engineered Maple hardwood flooring will be installed in the two studio rooms, providing a solid, sturdy, beautiful foundation on which to practice.
YOGA WALLS –  All components of the Great Yoga Wall are custom made in America and assembled for precision and safety.  
LIGHTING – We're increasing the natural light by adding two large windows in the big room, one large window in the small room. Dimmable LED lighting allows us to control the light as needed for any class, from our early morning "Awake and Aware" to our Sunday afternoon restorative class, "Inverted Lake".
PAINT – the interior of the space also needed to be brightened. It took over 50 gallons (!) of paint to make the black ceiling white, but the results were worth it. Color is a real priority for Purna Yoga (this will also be reflected in the clothing we sell), and we want our walls to be as warm and welcoming as possible.  
HVAC SYSTEM – Each room in the studio will be zoned for ultimate climate control that is immediately responsive to the student's needs. We're making all the necessary improvements to insure the atmosphere in both studio rooms are optimized.
PROPS AND RESOURCES – Props, props, and more props! From foam to cork to wooden blocks, Three Minute Eggs, foam pads for shoulder stand and more, yoga belts of a variety of lengths, bolsters of all shapes and sizes, blankets, sandbags, backless yoga chairs, and more. PY828 believes in props!
We will also have a small retail section for props, yoga-wear, and books to support your yoga studies and home practice.
None of these aspects on their own is cheap, but taken together they become truly costly.  We want to provide the already existing Asheville yoga community with the best possible yoga facility and are asking for your help to make this dream a reality.
Here's how you can help:
Choose your perk!
We're offering a wide variety of introductory packages so you can try out the studio and see what Purna Yoga can do for your health and wellness. Look over the perks and see which is right for you. 
Share!
If you're a regular Purna Yoga student, please share this campaign on social media to let other potential students know about this new yoga opportunity! Simply click on the links at the upper right corner (next to the video) to share on Facebook and other sites.