STRETCH GOAL #1
If we're able to raise €5,500 then we'll be able to create a professional audiobook, read by the author, and offer that to everyone who contributes to the campaign. So everyone will get a printed book, as well as digital and audio books!

Short Summary
 
I'm Ryan Millar, a 20-year improv veteran – as a student, performer, teacher, and workshop leader. As it happens, I'm also a professional writer. So I combined those pursuits by writing this book about improv. It contains a bunch of the ideas and insights I've collected over those two decades – especially the ones that resonated most with workshop participants.
It also has some first-person anecdotes as well as an assortment of games and exercises I've learned or created. My goal was to create a book that people could read cover to cover, or to pick up whenever they need a little inspiration or are feeling stuck. 
This book has taken years to write. Once that was done, it went through a rigorous editing, feedback and rewriting process. It's now being professionally proofread (Oxford comma or not?) and will then be laid out by the wonderful designer Eva Carp. I've even assembled a team of wonderful and supportive folks to help me see this through. So all the elements are in place.
All I need to know is how many copies to print.

Production & Timeline
 
As soon as the campaign is over, and the designs are finalized, I'll place an order with a local independent book printer in Amsterdam called Pantheon Drukwerk. It should take two weeks from that date until the books are ready to be shipped.
Then when the boxes of books arrive in our living room, the delivery team will put them in envelopes and mail them to you. The campaign has a few different perks, in case you want to spice up your order.
Because the project is ready to go, shipping is scheduled for early November.
The overall goal for this campaign is €4000. Which works out to 400 copies of the book. 400 copies, that's the magic number.

Why 400 copies? 
 
If I presell 400 copies via this campaign, I'll be able to afford to print 500 copies of the book, so I can have 100 extra copies to take to festivals, workshops and shows.
And those 400 copies (or €4,000) will allow me to
Pay the proofreader, editors, and designer (somewhat close to what they're worth)
Get an ISBN (so the book can eventually be sold on Amazon)
Pay for the various perks, like bookmarks, stickers and bags
Incidentals, like envelopes, printer ink, etc.
Break even on printing costs and all of the above
NOTE: In terms of getting my work out there, having 400 copies of my improv ideas sent out to improvisers and other interested parties around the world would be enormously satisfying
NOTE 2: Apparently, the average independently published book sells 250 copies over its lifetime. My goal is to beat that number (and just shooting for 300 copies seemed a little underambitious). Hence the magic 400.
NOTE 3: If the campaign falls short of our funding goal, but is close enough that I don't lose too much money on the printing, then it's still on!
If the campaign falls way short of that, the book won't get printed. And I'll also be miserable. Not permanently, but for a good while.

Why I'm doing this
 
FOR ME: Teaching improv workshops is a great passion of mine because they're fun, people find them useful and challenging, I give insightful notes, and I've picked up a lot of tips and experience in my travels – I love to pass that stuff on. But these days I don't go to festivals or shows as often as I used to, so this book is a chance to spread those teachings.
 
FOR YOU: You'll get a beautiful physical book full of great insights that you can immediately apply to your improv practice. You'll also be supporting a self-generated arts and media project.
Those are the two main impacts, and there's another one:
I'll be a (self-)published author, which is another dream of mine. I win, you win, improv wins.  So. Many. Wins.

Risks & Challenges
 
The biggest risk in this is that after pouring in all this hard work in order to get this book written, rewritten, rewritten, chopped, edited, changed and finally sorted (turns out writing and independently publishing a book is A LOT of work), I'm not able to get it printed, and thus fall short of the goal.
But if the campaign is successful there will be the organizational challenge of sorting, labeling and mailing 400 books. Luckily my wife Chiara, who is a master organizer, has volunteered to help with this. 
I've also got a small team here in Amsterdam to help me with the boxing, mailing, and moral support. So the biggest challenge at the moment is that it just doesn't get finished. I hate to leave things unfinished.
Order a copy and I get to fulfill this goal. And you get a book!

Other Ways You Can Help
 
The cheapest perk is a reasonable €10 plus shipping. But if that doesn't suit you, no problem. You can still help! 
Tell your friends, in person, via email, on Facebook or Twitter. You'll have my unending gratitude.
Go to www.ryanmillar.com and join my mailing list – maybe my next book will be more your speed!
That's all there is to it. Thanks!

The TAKE IT EASY™ team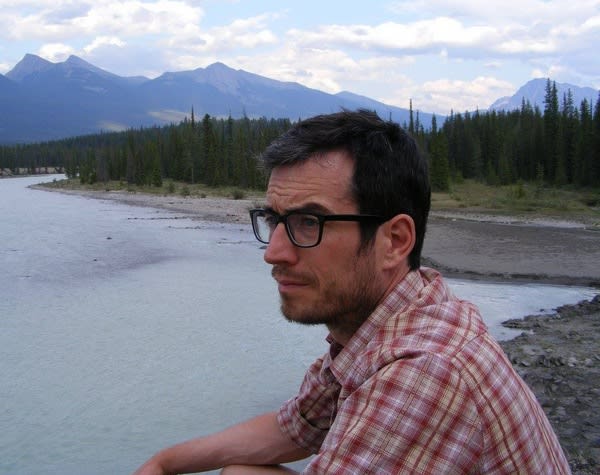 Ryan Millar – Author
Ryan Millar is an Amsterdam-based writer, improviser, actor, communications trainer, and event host. He's also a playwright, storyteller, and copywriter. He loves words, learning new things, and making people laugh. He's bad at card tricks but good at skateboarding, and the obscenely proud father of a one-year-old.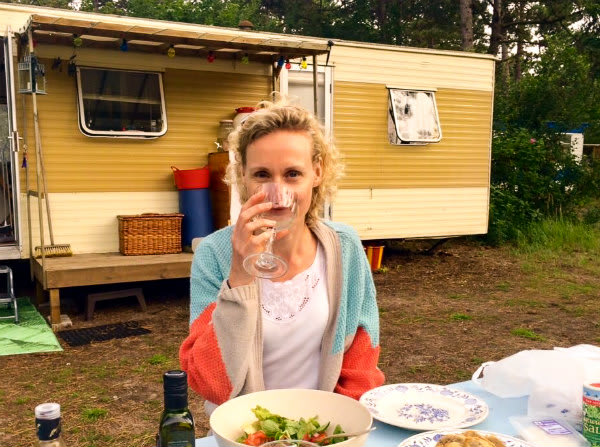 Eva Carp – Designer
As a designer and copywriter, Eva Carp is literally a one-woman creative team. She's already been instrumental in getting TAKE IT EASY™ this far along: all of the concepts and designs are hers. She also recently bought a WiFi-free caravan to catch a breath from her busy freelance schedule.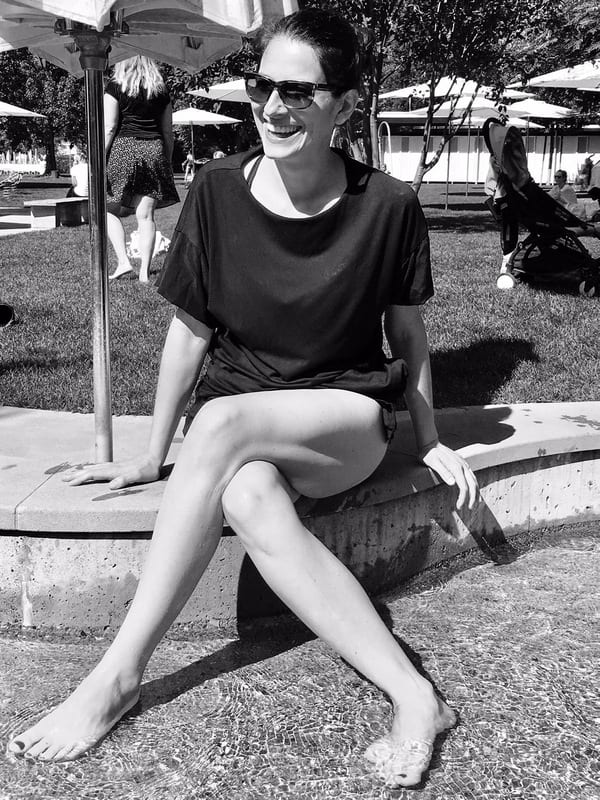 Chiara Ferracioli – Manager
A systems sorcerer, Chiara juggles a high-stress job with being a doting mother to a one-year-old and a supportive wife to a guy who is always coming up with new and exciting ways to complicate their life. She loves yoga, freshly baked bread, and making sure stuff is organized properly.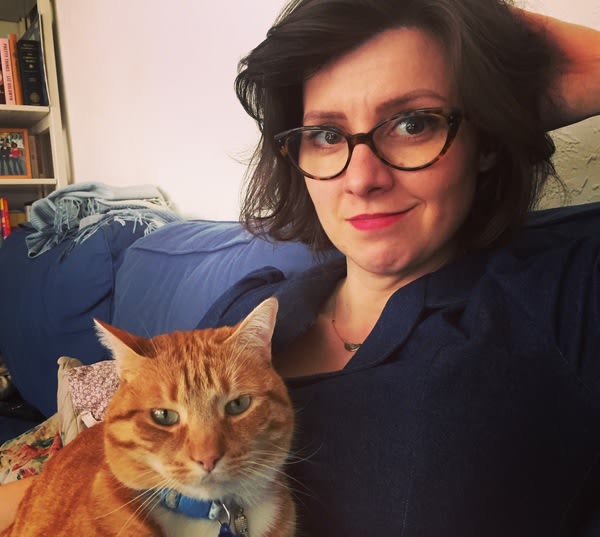 Kiki Hohnen – Booster
Kiki Hohnen is a psychologist, communications trainer, improviser, and storyteller. She's been improvising for 13 years, performing and teaching in Ireland, Austria, Germany, and Australia. She also teaches soft skills to doctors. Kiki is excited for Ryan's book to reach a wide audience.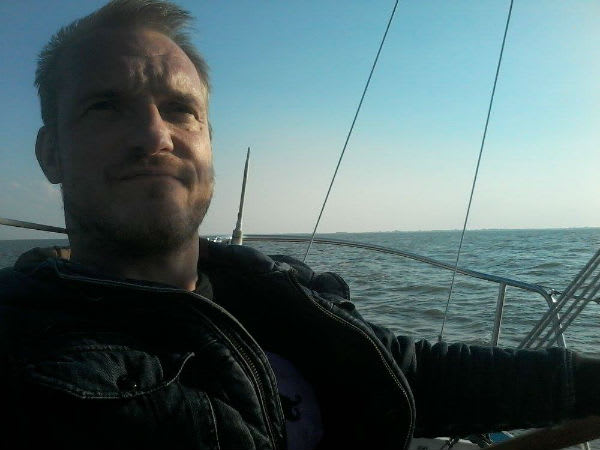 Ben Gras – Distributor
Ben's an improviser and sketch writer/performer (formerly of the now-legendary Big Ideas Show), who also happens to be a computer security expert. With an irrepressible positivity and an infectious smile, Ben always sees through whatever he's working on, from debugging complex software to nailing an Arnold Schwarzenegger impression.

Campaign thanks
 
These people have been super-helpful in producing the elements for this campaign. 
Shea Elmore for shooting the campaign video
Henk Raam for the extra video footage
Carlos Bouadi Padilla for the editing
Bone40 for the original TAKE IT EASY™ track
Trent Pancy for www.takeiteasy.tips
Olivier Valiente and Olli Heinanen for photos
Remko Keuter for video sound doctoring
Eva Carp for basically everything else