Special Perks for all Donors
ALL CONTRIBUTORS will get free additional items based on total raised. Once we reach:
$2,500 - a small print and digital download of Nevalia's Wonders song
$10,000 - digital download of Nevalia music video and a tour of the shop
$30,000 - receive a digital version of Nevalia's Wonders book and attend a meet and greet luncheon
$75,000 - you will be invited to a VIP grand opening celebration
Nevalia's
Nevalia's is a small business founded by Mary Neville. Nevalia's offers books, music, toys, and learning opportunities for children.
Check out our online shop where you can discover special children's gifts for any occasion. There you can also find Mary's original children's book, Nevalia's Wonders, for which our business is named.
Soon Nevalia's is opening a brick and mortar shop in Blaine, Minnesota. All donations, as well as purchases in our online store, go towards helping this dream come true.
Goals and Vision
Nevalia's will be a positive influence and will create experiences that lift up our core values:
Every child is to be celebrated.
We want your child to have the experience of feeling celebrated for who they are. That's why Nevalia's will treat your child like the prince or princess that they are from the moment they step into the door until the moment they leave.
At Nevalia's, your child can play dress up or do other imaginative play. They can celebrate their birthday, receive a sprinkling of fairy dust, and can attend other celebratory events.
We are also partnering with Kelly Jendro to launch the Kelly's Kids program that will work with local organizations and businesses to provide all-inclusive birthday parties and experiences for underprivileged children.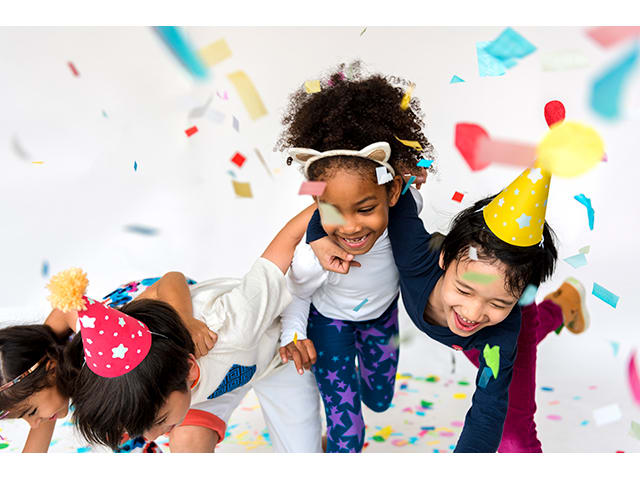 Reading and writing make up the foundation of all learning.
We will have books available for your child to read in the play area. We will also offer books in our gift shop and online.
Your child can attend story-time, create stories on the magnetic poetry/story board using picture and word magnets, and can participate in special events and contests that encourage your child to get excited about reading, writing, and using their imagination for storytelling.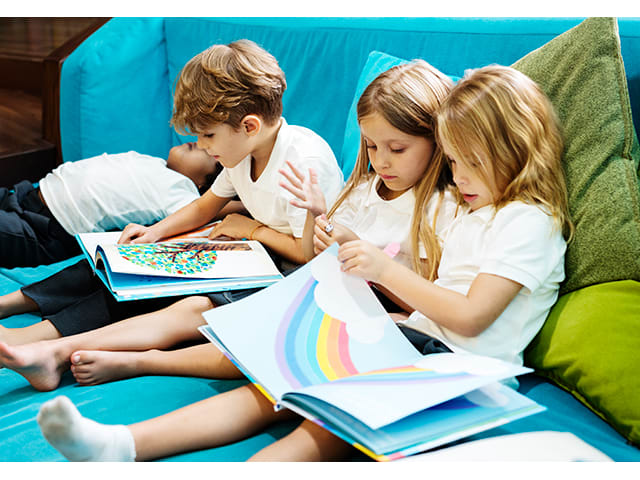 Music and art greatly influence academic learning.
Nevalia's will have music playing in the Nevalia's store and will offer songs for purchase in our gift shop and online.
We will have a coloring table where your child can get creative with drawing and coloring. We will hold special events and contests that encourage your child to learn and share through music and art.
Nevalia's is also partnering with Music Together to offer music and creative movement classes for children and their families.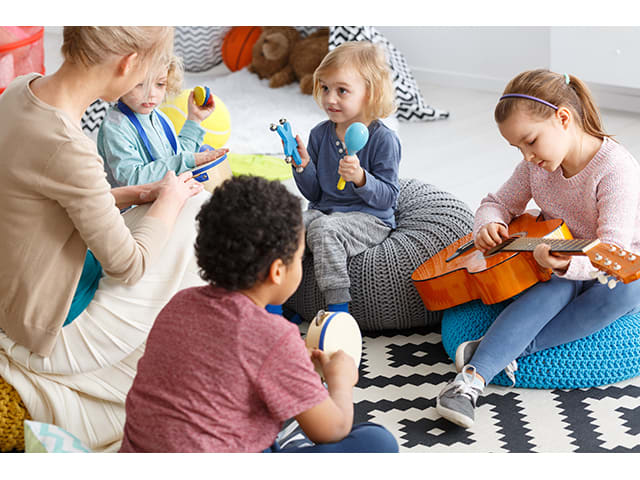 Balanced learning can prepare children for their future.
In addition to reading, writing, music, and art as mentioned above, we also will encourage STEM learning activities (STEM = science, technology, engineering, and math).
In the Nevalia's playroom, your child will have the option to play with toys that promote STEM learning and can participate in special events that promote STEM learning.
We have future plans to add a kitchen in our shop for creating mini baked confections. When this addition is added, we will offer baking classes that will teach your child the science behind baking where they can participate in experiments while having fun with baking.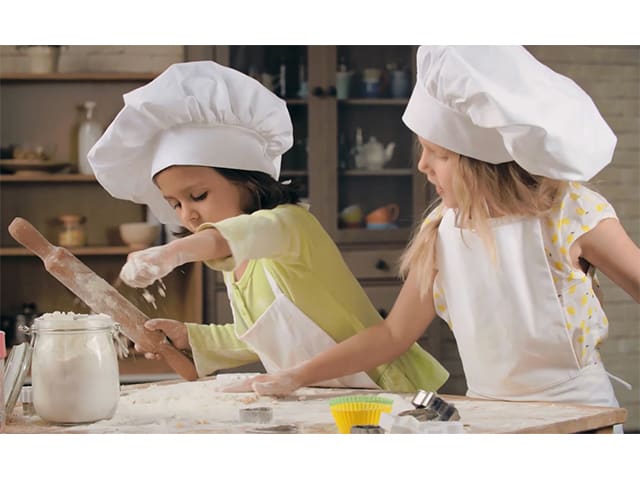 The well-being of every child.
At Nevalia's, your child can participate in special events and contests that promote their overall well-being. We are also in discussions for a future partnership with a local yoga instructor to offer special kids yoga classes that will promote their spiritual and physical well-being.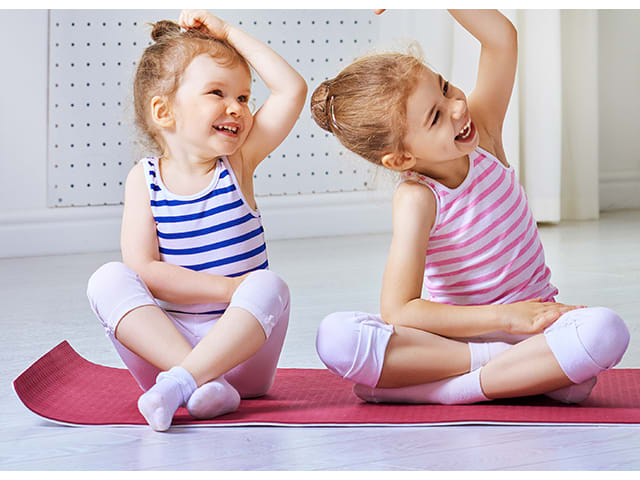 Nevalia's is committed to helping kids love to learn. This involves helping parents too! Subscribe and follow us on Facebook to receive tips and encouragement along the way.
About the Brick and Mortar Shop
Families in Blaine, Minnesota are craving more creative, fun, educational activities for their kids.
Nevalia's is a place where you can enjoy fun products and services inspired by the storybook character Nevalia. Kids will enjoy classes, a play room, a party room, music, story-time, and more!
Not local? We have an online store at nevalia.com where you and your children can take part in our special contests and order our baked treats, gifts, and books.
Whether you come for a class, a celebration, or an afternoon of play, kids will have an amazing experience when they visit Nevalia's.
Shop Interior
This is the current shop interior. A beautiful space to begin our journey.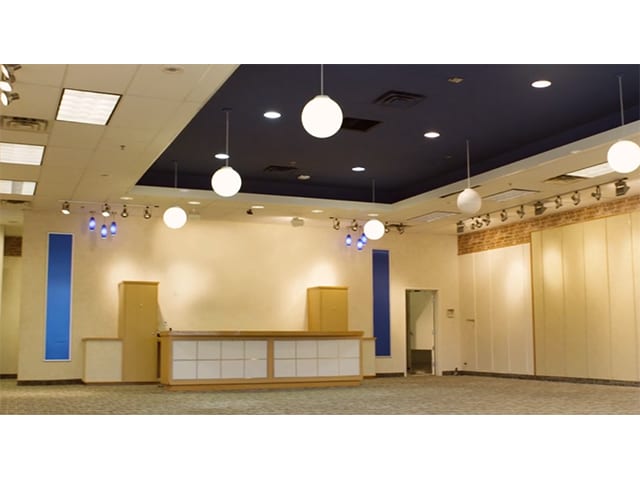 Shop Exterior
This is a picture of the outside of the Nevalia's store. The sign is a concept rendering, but is complete and ready to be installed!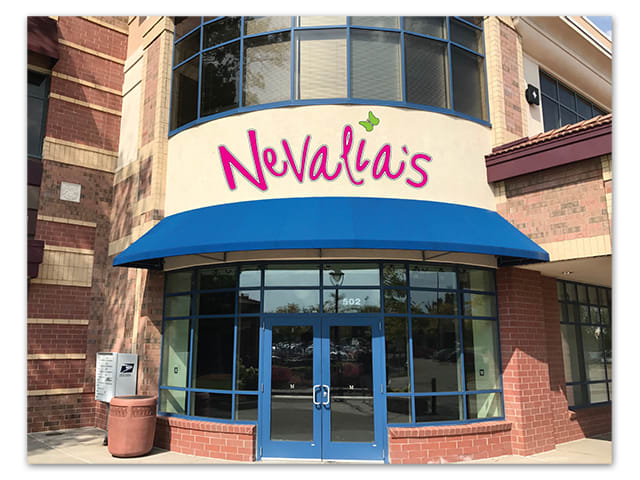 At Nevalia's, it will be an experience for your family. Celebrate in the private party room, take classes, have fun in the play area, and get excited for our special events. You will also be able to purchase books and unique gifts.
Where to Find Us
Nevalia's is located in Blaine, Minnesota at 4325 Pheasant Ridge Drive, Suite 502 in The Village of Blaine shopping center.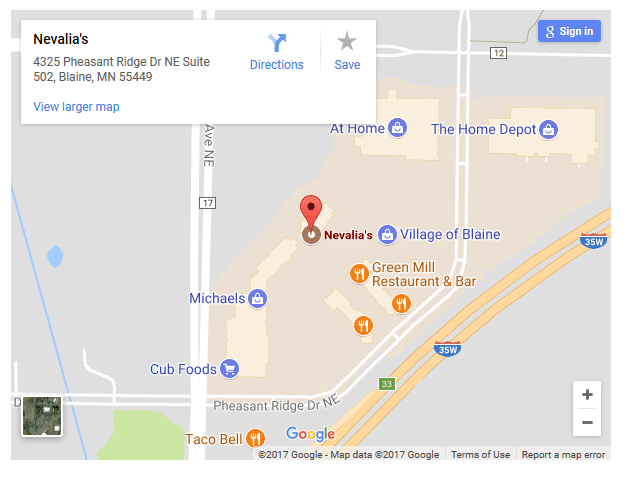 Products and Services
Nevalia's staff will pamper your kids the moment they walk in the door, treating your child as the prince or princess that they are. Children can attend story time, attend a fun class, and host a birthday party in our party room. They will be able to browse a selection of books from local children's authors. They will color, play dress up, and enjoy playing. Your child will have the option of being sprinkled with fairy dust before they leave, even if you don't purchase a thing. When your child leaves Nevalia's, they will beg you to come back.
Whether a parent, grandparent, or caretaker, you will enjoy socializing with others while watching your child have fun as they spend time at Nevalia's.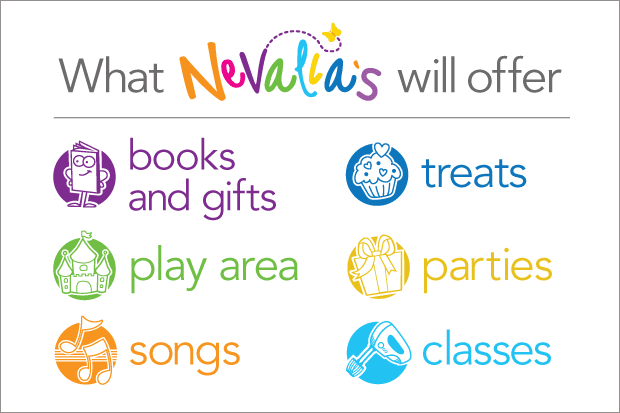 Party space rental.
Beverages.
Play area: Toys, soft climbing, dress up, activities, books, and more.
Gifts: Books, toys, gift cards, and more.
Story time.
Fairy dust: Get sprinkled with fairy dust on your way out.
Special events: Special guests, contests, additional classes, and more.
Website: Purchase gifts online, book a party, and sign up for a class.
Future plans:
Baking classes: kids learn the science behind baking!
Mini baked confections: Cupcakes, cookies, and more.
Cupcake and cookie decorating.
What We Need
Over the last year, I have self-funded the Nevalia's Wonders book, song, and book app, as well as the initial groundwork for the Nevalia's store. A retail lease is signed, architecture drawings are complete, and now I need your help in getting across the finish line. With your generous support, I will use the funds for the following:
About the Owner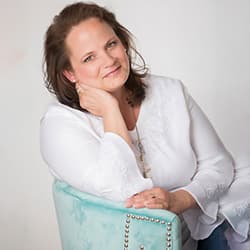 Hi, I'm Mary Neville. I wear a lot of hats; I'm a project manager, a mom, a grandma, an author, and an entrepreneur all rolled up into one.
Being a parent and working in educational software, I've developed a strong passion for helping kids learn through inspiration. I've seen firsthand how children can be inspired in so many ways: through words, pictures, music, and play. That's why I'm opening Nevalia's—a place where children can be whisked away to a world of whimsy.
Over the past 20 years, I have been in property management and the software industry as a project manager, managing programs and projects. I hold a project management professional (PMP) certification. How does one  go from managing properties to managing software development projects? Technology was a hobby at first - something fun to research and learn and I loved managing in complex, fast-paced situations. I ended up gradually marrying the two passions and spent the last 11 years working at a tech company in Minnesota.
I also enjoy being creative. I have written short stories, written scripts, and collaborated with my sister to write many original songs. I've also been writing children's stories and songs since my daughter was very young. Recently, my granddaughter, Nora, inspired me to create the storybook character, Nevalia: a curious toddler who spends her days joyfully discovering the world around her. The book is written based on a song I wrote and sang to my daughter when she was very young. I recorded the song and am giving it away free with each book purchase.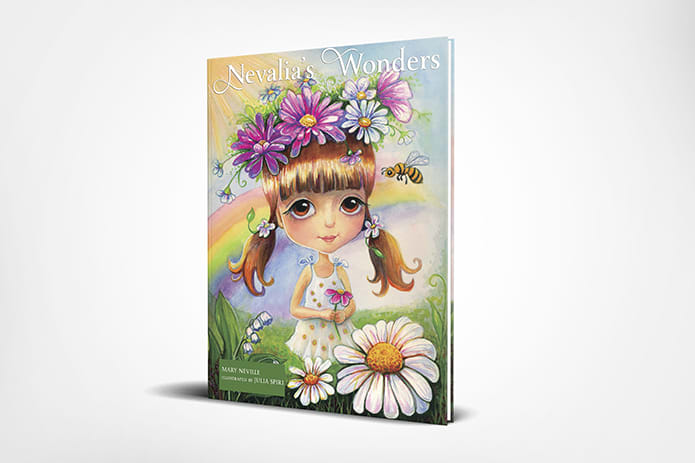 Other Ways You Can Help
Thank you so much for contributing and being a part of bringing this exciting new experience to kids.
In addition to donating to our campaign, you can help spread the word by letting your family, friends, neighbors, and colleagues all know about this campaign and asking them to donate.
Stretch Goals
While $75,000 will get our doors open, we appreciate any additional donations to help us on the next leg of our journey. This will include:
Additional needed staff.
Additional kitchen equipment.
A second point-of-sale machine.
Additional play room features.
Book 2 in the Nevalia Wonderment Series.
Helping Nevalia's grow! We have long-term plans for expansion that include even more learning for kids.