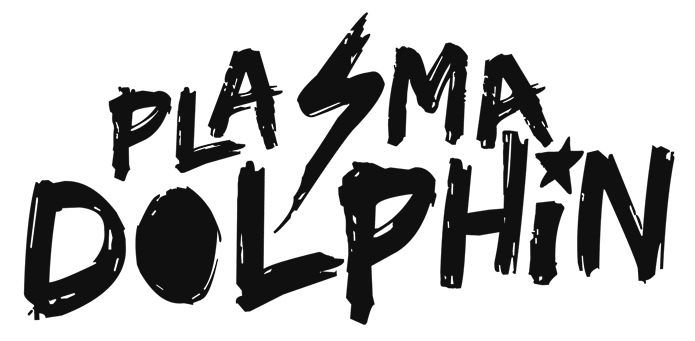 What is Plasma Dolphin? 
Plasma Dolphin is an arts publication based out of Toronto (but with contributors + readers all over). It started in the bedrooms and basements of it's co-editors, Emma Cohen and Sonja Katanic, while we were in high school. Three years later, it's evolved tremendously into a publication that with each issue, looks to create an electric connection - between the pieces it publishes, between it's contributors and it's readers. We publish writing that includes personal essays, interviews, short fiction, poetry and experimental forms, as well as photography, paintings, illustration, collage, and in our online editions, we also publish video and short film.
Each issue, we have a theme and work diligently with our artists and writers to produce a publication that is a tome of weird, intense, gorgeous, strong work that creates a cohesive and fluid publication. We ask our contributors to pour all their powers into their work, and as a result we put together a publication that is humming with bright moments of revelation and reflection, detail and discourse, all held together into a cohesive gem of art.
Plasma is focused on specificities. We want to explore the threads and nets of the world, concepts that are large and vast, through detail and personal experiences. We work to be a place for intersectional narratives, hungry for writing and art that reflects an infinite spectrum of experiences - particularly of people who are grappling with layers of identity, self-reflection and the interaction of the self in the cultural and political world.
Why do we want to do print?
Since it's birth in 2014, we've put out nine Plasma issues, all online. For our tenth issue, we're venturing into the world of print. This endeavour is so exciting and important for us as a next step as a publication - it takes Plasma Dolphin into the realm of legitimate publication. It also lets us as editors, and lets our creators, create work in a whole new way. Print is a totally different feeling from an online publication, it has a magical tangibility to it that feels much more precious. It lets us hold our work in our hands, craft the flow of the issue in a particular way. Print also allows for us to share Plasma in a new way - when people order a physical copy of the issue, its a much more real community. 
This Issue: Participation Mystique
For this issue, we've developed a theme that is particularly exciting: PARTICIPATION MYSTIQUE. Participation Mystique, as we're taking the concept, means not knowing where you end and something else begins. Dissolving the boundaries between you and — something. It could be a piece of art/cultural experience, you and another person, you and your identity, you and an experience. It's about your relation to these things becoming less rigid and more fluid, becoming absorbed and engulfed. 
Covering topics from mental health to Kill Bill, identity politics to Georgia O'Keeffe, queer film to Joan of Arc and much more, Plasma's new issue is a cocktail of vulnerability, humour, emotion and culture. 
For a full explanation of the theme, as well as a mood board, you can check here: http://plasmadolphin.com/contribute.html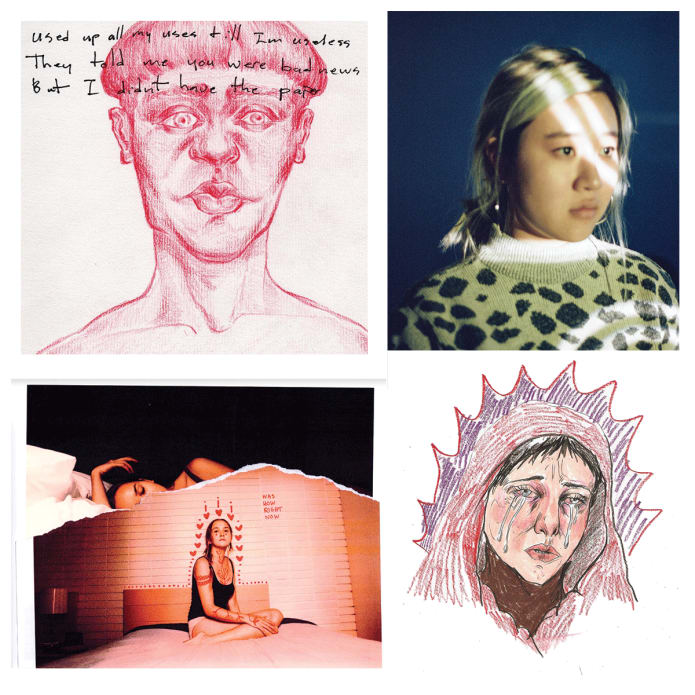 Where is the money going?
Since Plasma Dolphin is completely run by the two of us, Emma + Sonja, we are reliant upon outwards support of donations in order to cover costs. Your donations will go directly to the finished product: being able to print the publication. To begin with, we are doing a limited run of the issue. In addition to that cost, donations will cover paying contributors for their work, something that as we grow, we want to be able to do more and more. 
At Plasma we value the arts and their ability to share experience, create empathy and empower people, in our case particularly young people at the beginning of their careers. We want to be able to show our contributors just how valuable their artistic work, ideas and visions are, and by paying them we can play a little part in allowing them to support themselves and keep making work!
In return for your support and to show how truly grateful we are for you helping make this a real real thing we have a ton of perks and sweet little packages to give you! 
Any money raised above the goal will allow us to pay our contributors even more and set aside funds for our next print issue. All funds extra will go right into the pocket of Plasma kids and none will be wasted!
More Details about the Print Publication:
- 130+ pages of full colour, 100% original content 
white uncoated, 70# (105 GSM)
released mid - late August
copies will also eventually be available to order online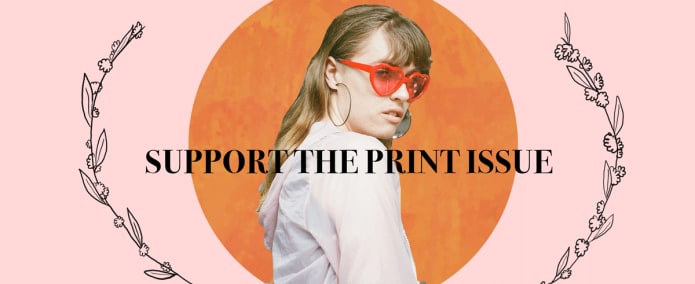 campaign video filmed by Brad Golding (@goldshoots on Instagram)
music for video done by Plasma contributor Kyla Kavanagh. find more of her music here: https://soundcloud.com/kyla-kavanagh
campaign cover done by Plasma contributor Eston Moore. find more of his work at @tvsinthelexus on Instagram