Welcome (or welcome back) to Pictures of You!
We're here to raise funds to print Pictures of You Book Four, Road Notes. For those of you here not familiar with Pictures of You, let me tell you a bit about the comic, and what your money will help support.

Peter Morris finds a box of old photographs, and a flood of memory from the greatest time of his life and the best friends he's ever lost. This is the stage for the graphic novel series Pictures of You.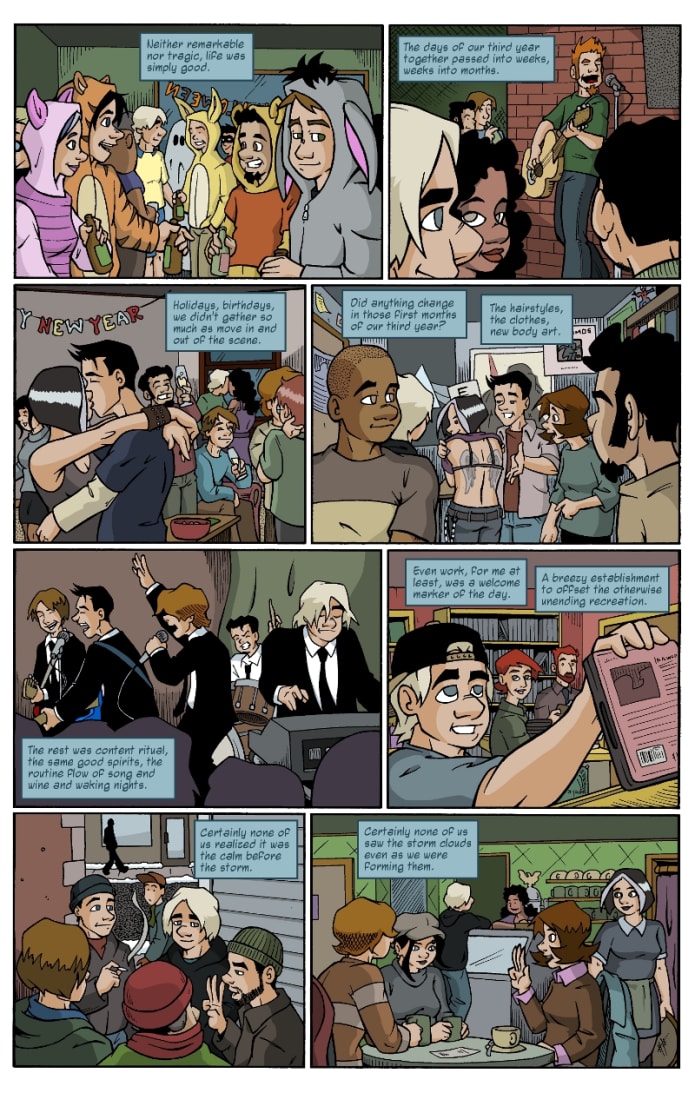 Since its launch online in Feb 2007, Pictures of You has grown a small but devoted audience for an emotional and character-driven ensemble comic about a young circle of friends and the journey that leads through the greatest years of their lives to their disintegration.

With a subtle mix of humour and drama, the comic follows main character Peter and friends through the hedonism of sex, drugs, and rock n roll, punctuated by sexual and personal identity, domestic violence, substance abuse, unwanted pregnancies, unrequited love, ill-requited love, scholastic failure, artistic success, and much more. It has been hailed as one of the most realistically-written comics featuring a wide cast of believable characters, evoking a genuine care and concern for them among the audience.

Pictures of You is an ongoing, 10-volume Mature Readers series, currently posting its seventh volume online. During its run, the story's broad range and universal relatability has found an audience across ages and genders, with readers as (unadvisedly) young as 13 to senior citizens and all in between, and from countries all over the world. You can find more about the comic at its home: http://picturesofyoucomic.com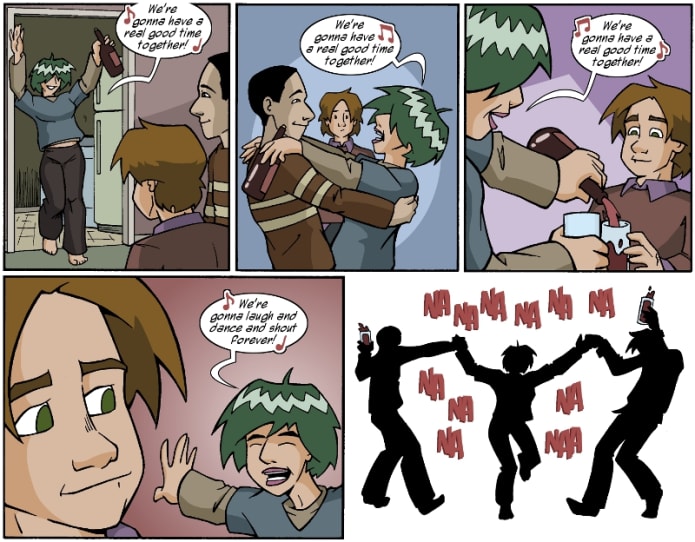 Book Five, Bye Bye Baby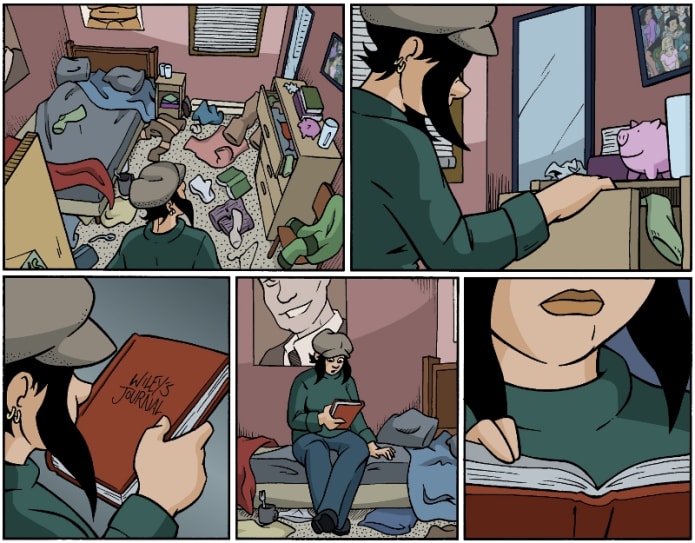 Pictures of You's fifth volume finds a new direction as the group hits their halcyon days, peeking over the precipice, which for some becomes a sheer drop. Changing relationships, unplanned challenges, and growing temptations lead to alarming developments and unfortunate truths.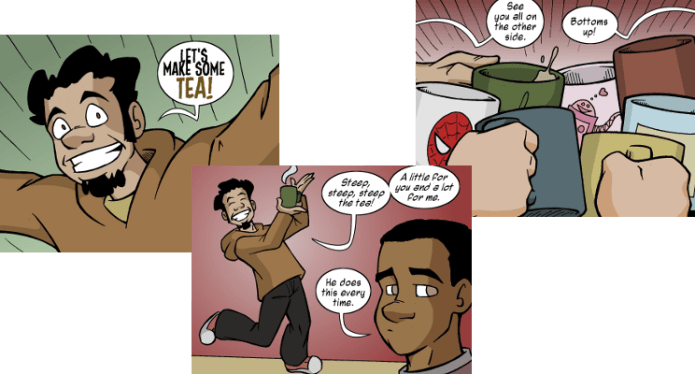 A hedonistic drug trip leads to unforeseen circumstances; renewed inspiration and clarity for some with desperation and a lack of fulfillment for others. The lines shift between Peter, Kara, and Michelle, as Patrick seeks to fill the emptiness inside him. While Sam is reinvigorated in his art, Lauren finds herself with uninvited company and the struggle of how it will impact her future. And where is Wiley?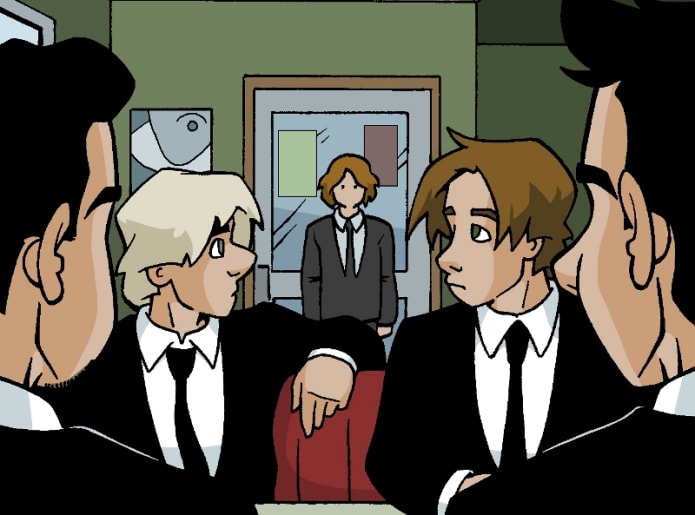 For the print version of Bye Bye Baby, as with previous books, we've retouched and cleaned up the art along with a re-lettering to make the comic easier to read.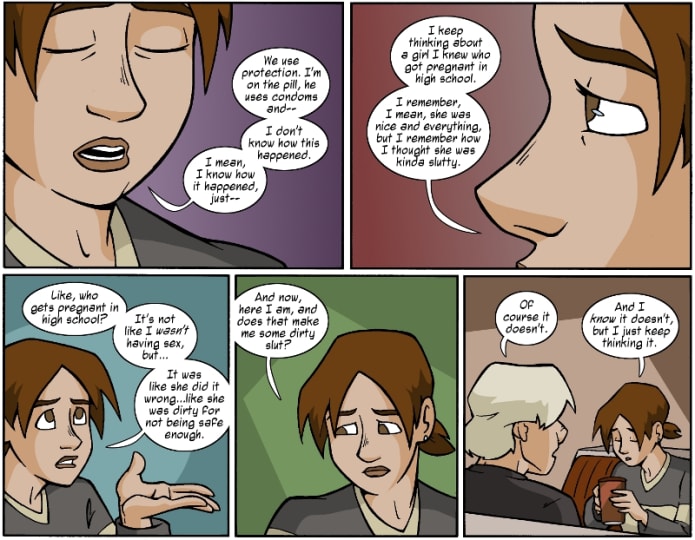 Pictures of You continues to touch its readers and enthrall with the all-too-relatable lives of a circle of friends blundering their way to adulthood.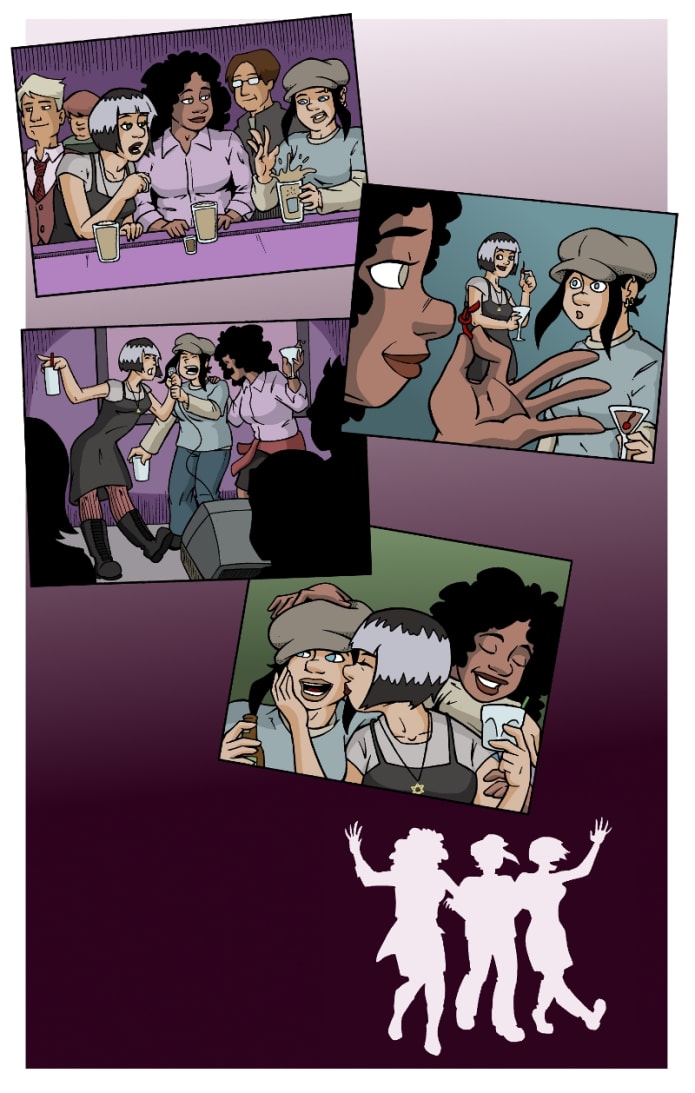 Along with PDF options for both Book Five and all five volumes, you can pick up the 200-page paperback of Bye Bye Baby, or if you're new to Pictures of You, you can get paperback editions of all FIVE books so far. In addition, you can pick up a unique cloisonne pin of the Pictures of You tattoo inspired by the Vishuddha, and a set of 10 5x7 Pictures of You prints. And as always, if there's something you'd like to see offered, drop us a line at gibson_twist@yahoo.com and we'll see what we can do.

Our printed books feature a smooth matte finish, luxuriously soft to the touch to make the rest of your graphic novels jealous. I'm also pleased to announce that Book Five will also include a foreword from longtime readers and friends, not to mention fine comickers August and Cory Brown, creators of the comic The End (found at http://endcomic.com)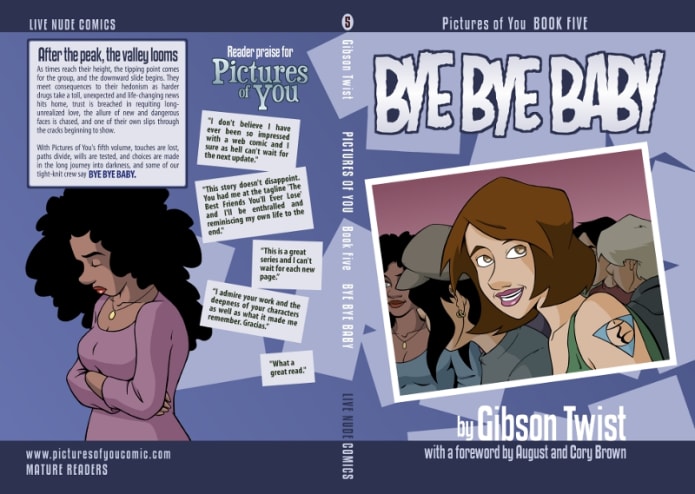 COVER ART NOT FINAL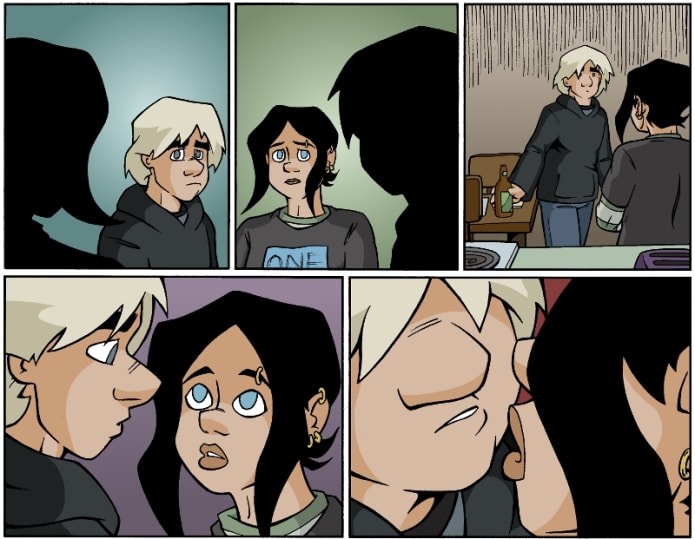 We are excited to be able to print this fifth book in the Pictures of You series, to put another volume on the shelves of our fans and to open up to new readers. Cheers to everyone for your support and belief in Pictures of You, and thanks for taking a look at this project.
Let's make some comics and break some hearts!