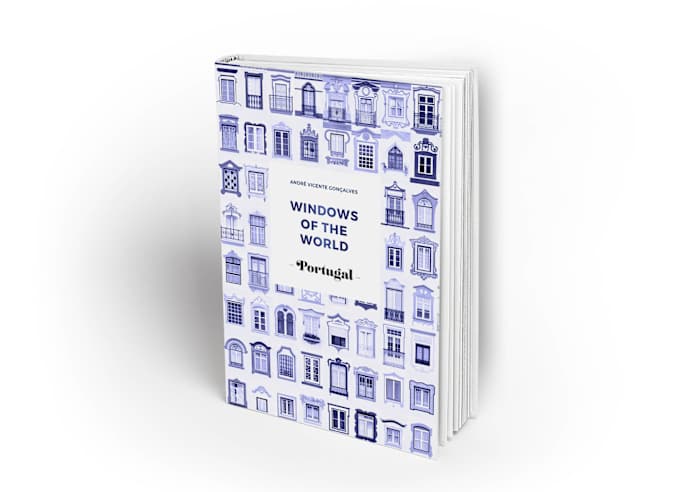 Português:
Este projecto é um culminar de anos de trabalho e um livro único para quem gosta de viajar e de arquitectura. Compre um livro seleccionando uma das opções da barra lateral. Os primeiros 50 livros têm ainda mais desconto, ficando nos 34€! Veja o vídeo com legendas em Português. 
Contribua para este projeto ao mesmo tempo que ajuda na divulgação da arquitectura Portuguesa pelo mundo.
A campanha de crowdfunding funciona como uma pré-venda do livro, ou seja, se atingir a totalidade do financiamento consigo imprimir o livro, se não atingir a totalidade a quantia não chega a ser cobrada. Como fotógrafo que trabalha em projecto independentes e sem financiamento, é muito importante ter o vosso apoio para que possa continuar a trabalhar nestes projectos fotográficos. 
English:
This project is a culmination of years of work and a unique book for those who enjoy to travel and enjoy architecture. Buy the book by selecting one of the sidebar options. The first 50 books have even more discount!
Contribute to this project while helping to spread the world's windows! 
The crowdfunding campaign works as a pre-sale of the book. If it reaches the funding goal, I will be able to print the book, if it does not reach the funding goal, the amount is not collected. As a photographer that works with independent projects thare are not financed, it is very important to have your support so that I can continue to work on these photographic projects.
Book & Project Description:
In every era, architects have dazzled with their ability to transcend the status quo to achieve timeless beauty coupled with efficient design, it is in the building's windows that it comes to life. Because they serve as a bridge between nature and the building's interior, they bring nature's vitality inside the building. How they create that bridge defines the personality of its builder—and those who commissioned him.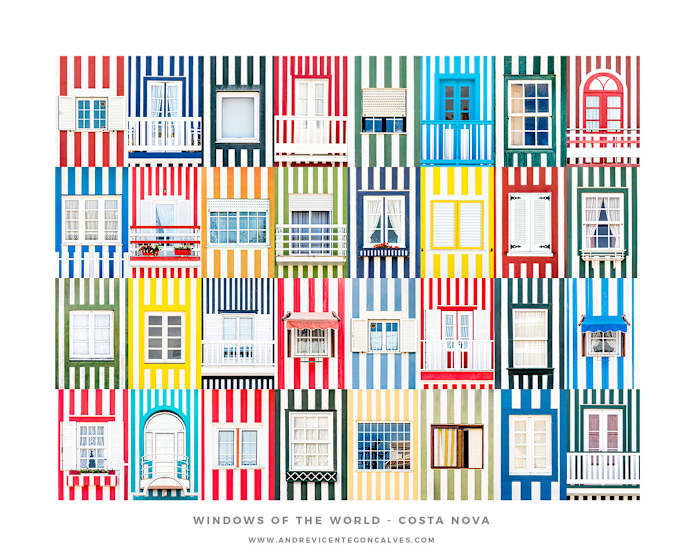 Humility—or a lack thereof—in a building's original owner often reflects in the building's windows. The plain, rustic windows of a peasant dwelling contrast with those of a palace, whose royal owners demonstrate their power and wealth with flashy, opulent windows with intricate design and gilt trim. Others, following Frank Lloyd Wright's lead, create buildings whose windows extend the occupants' line of sight way beyond the physical boundaries of the home to encompass nature itself.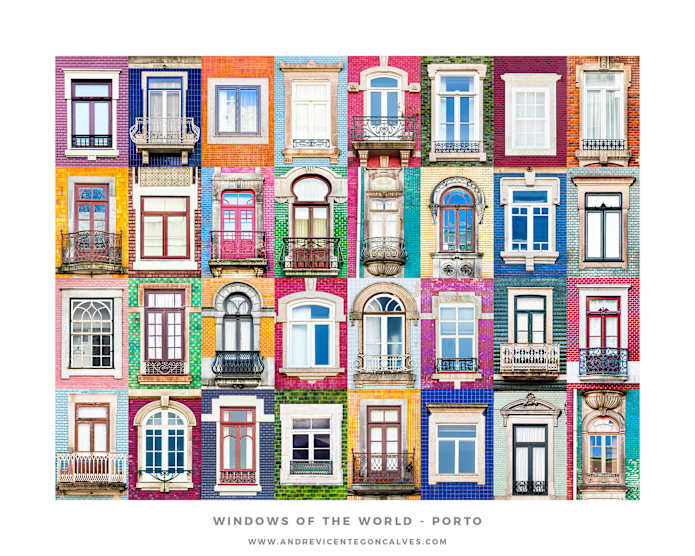 One small glass pane that separates the exterior from the civilisation inside. Security. A safe place from which one can view the world beyond. The way in which every architect, every owner has visualised that barrier inspired me to showcase the sheer variety of that vision. Across cultures, across time, window designs have evolved and adapted, much as humankind itself. That evolution formed the basis of this work.
Not only do buildings themselves have a distinctive identity, but cities, too, have their own design aesthetic. As in individual buildings, that distinction shows its face best through the city's various windows. As a result, I chose to showcase the collections city by city, highlighting the subtle differences that separate one city's windows from another's.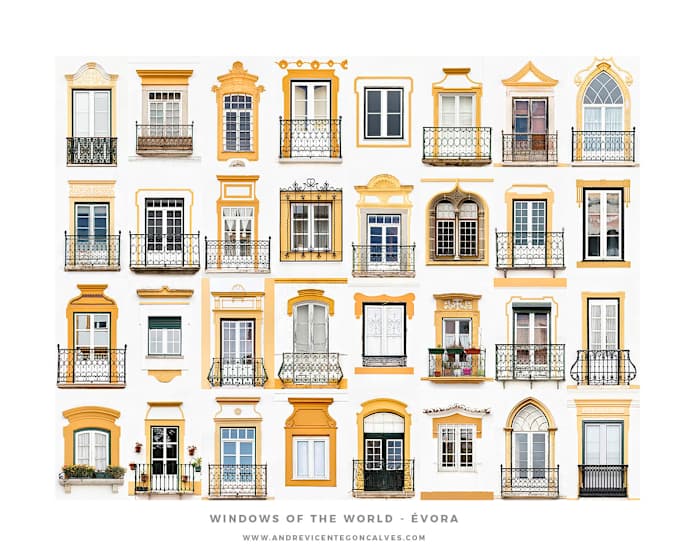 Gaze into the tiled windows of Lisbon and see the white facades of Alentejo. In the Azores, Sao Miguel's windows incorporate local volcanic rock into their design—closing the gap between nature and civilisation even more.
It's not always the most famous windows, nor the most lovely, who tell the best stories. Often, it is the well-worn windows that best reveal a building's story. The laughs, the loves—the ravages of war—all add to that building's intrigue.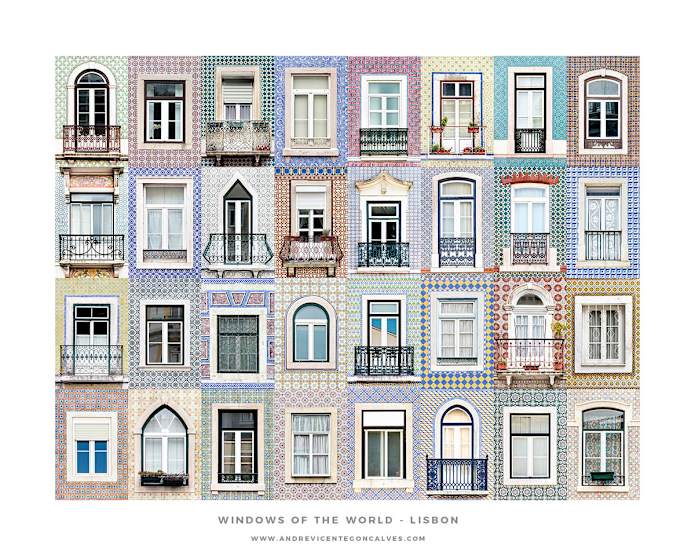 A far cry from humankind's earliest windows—simple holes in a shelter's walls—city windows show the sheer variety into which this design element has evolved. This collection of photographs showcases that variety with its careful study of urban architecture throughout the world. City by city, readers can see the subtle differences in each city's cultural aesthetic as displayed by windows of the world.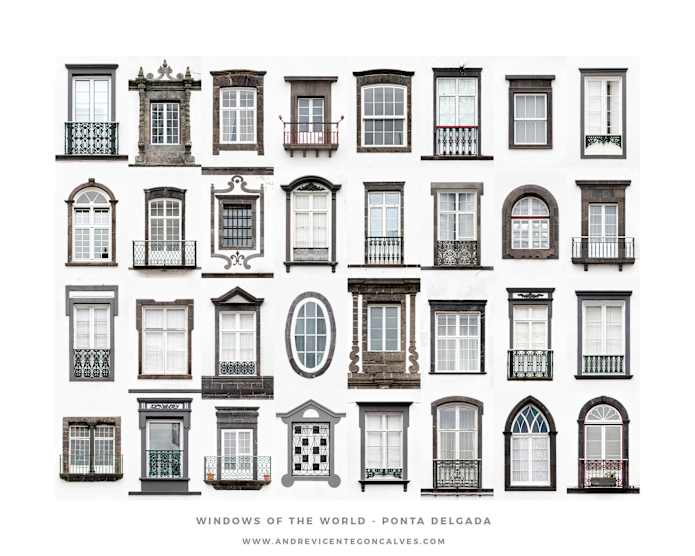 Travel around the world without leaving the comfort of your home through the pages of this book. Peer through its windows, and see a glimpse of each city's history and long-forgotten cultures.
Selection of media outlets that published the project: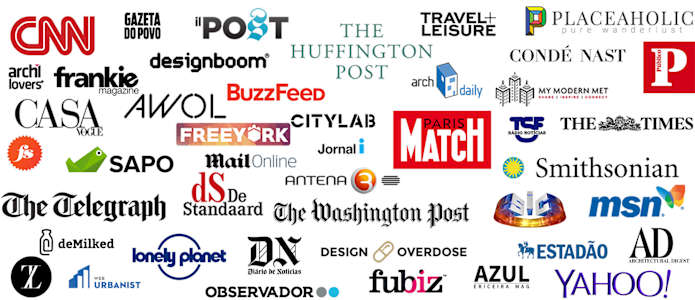 I want to personally say thanks to everyone who helped me to keep growing the project! In particular:

The photos in the video and in the campaign are just a sample of what the book will be. With dozens of unpublished collections in order to provide a global experience of the diverse Portuguese architecture.
Please continue to support the work by pledging and sharing, so that I can extend the project to other countries and continents! I estimate the book to be ready to distribute in January. Thank you!!
Risks and challenges
I spent the last years doing all the photographs, travelling to more than 100 cities, at this point, the collections are done and the book layout is in process. So there's very little risk. Will update backers regularly on each step of the process.