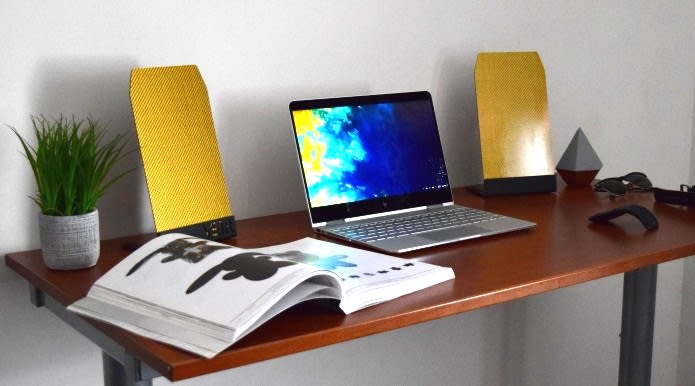 Gold Carbon with Matte Black Stands

So what do the people at the bleeding edge of tech have to say about the PANL1?:









The VETR Audio PANL1 is a stereo speaker system like no other.Its strikingly innovative design will catch eyes and complement any modern space. The centerpiece of each speaker is a twill carbon fiber panel, only 1.3mm thick, which provides crisp, natural sound. Our stands are 100% stainless steel, finished with a beautiful brushed surface or Eco-Friendly Matte Black powder coat. With a slim design and intelligent sizing, the PANL1 can fit into almost any space – whether at your computer desk, home theater, or in the living room for entertaining friends and family. Paired with our bespoke subwoofer and coupled with Bluetooth wireless the PANL1 system is a beautifully functional addition to any bedroom.
Complete PANL1 system with subwoofer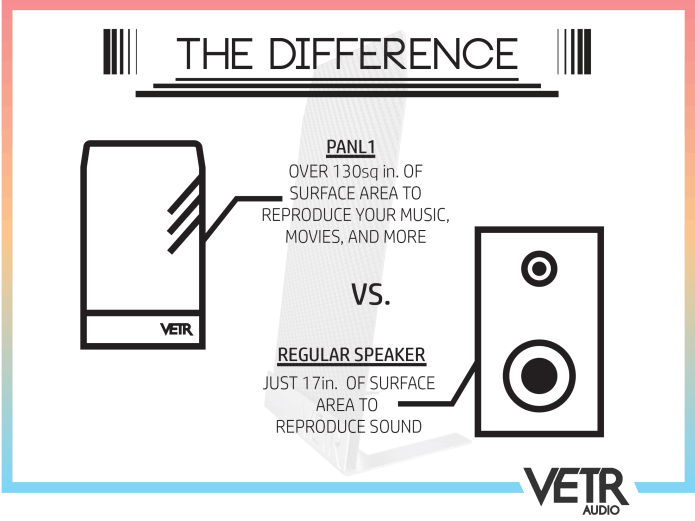 At the most fundamental level, every speaker uses electricity to vibrate a surface, producing sound. The PANL1 shares only this concept; the similarities end there. An average set of stereo speakers has just 17 square inches of area to reproduce sound; the PANL1 has 132. Typical stereo speakers have just 20 watts of output power per channel; the PANL1 has 48. Regular bookshelf speakers can be 6 inches thick; the PANL1 is less than 1.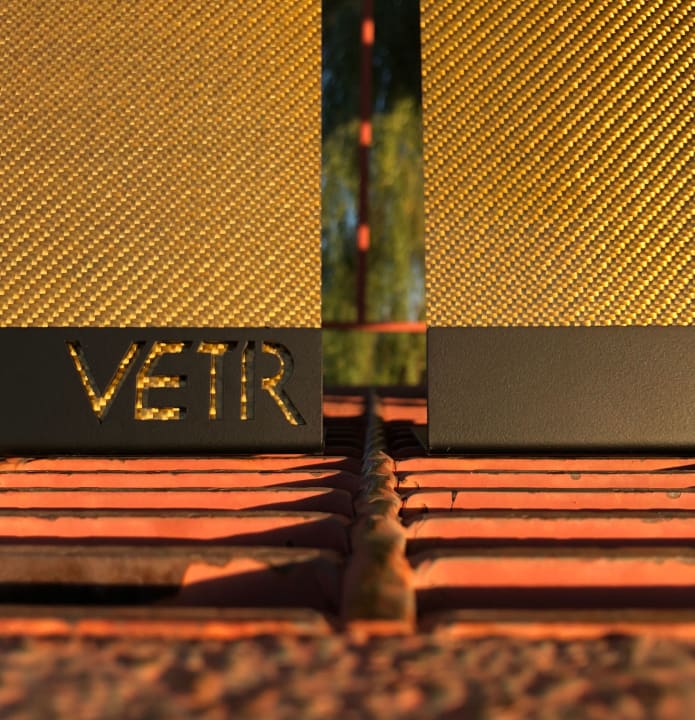 Gold Carbon with Matte Black stands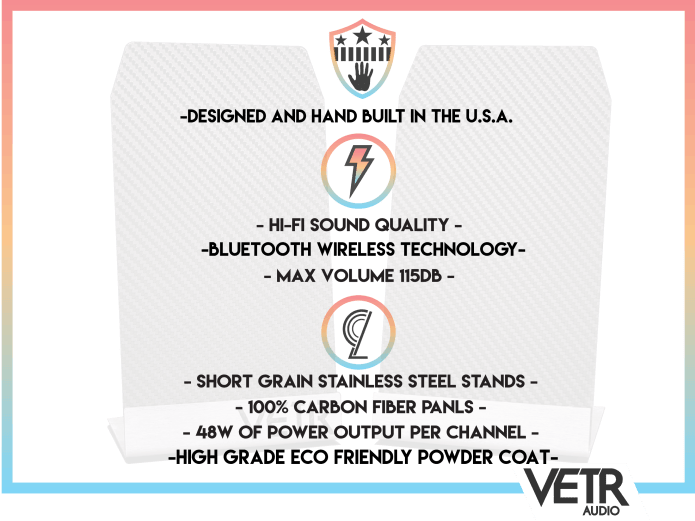 Our speakers are built right here in the U.S.A. by hand. We take pride in our build quality and to ensure every system is up to our standards, each one is hand-built and tested by us. The PANL1 is built using high quality components to minimize defects and reduce waste - benefiting both our customers and the environment. Doing things right the first time is not just a rule to us but law.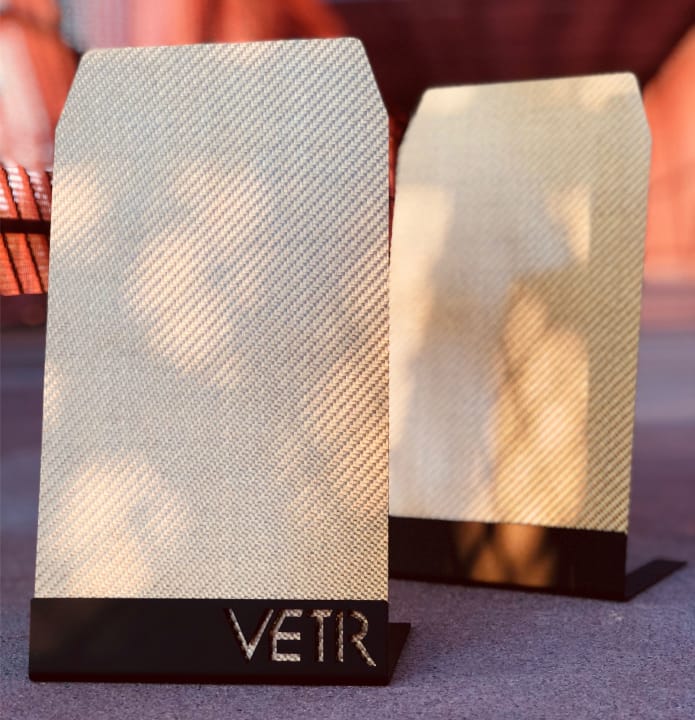 Gold Carbon with Matte Black Stands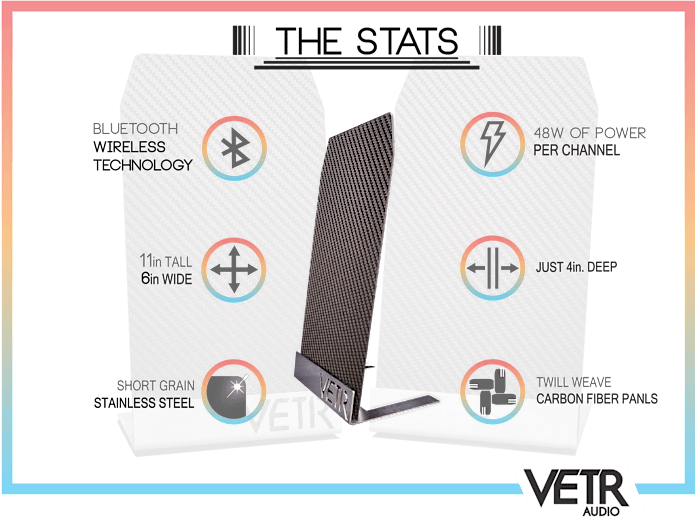 Dimensions
Each speaker: 11"H x 6"W x 4"D
Subwoofer: 10"H x 11"W x 10"D

The PANL1 was designed from the ground up to fit into a sleek, modern world. Unlike the boxy, bulky speakers saturating the market today, we sought to change the way audio is seen. With unparalleled thinness and a propensity for grabbing attention, the PANL1 will make a bold statement in any setting.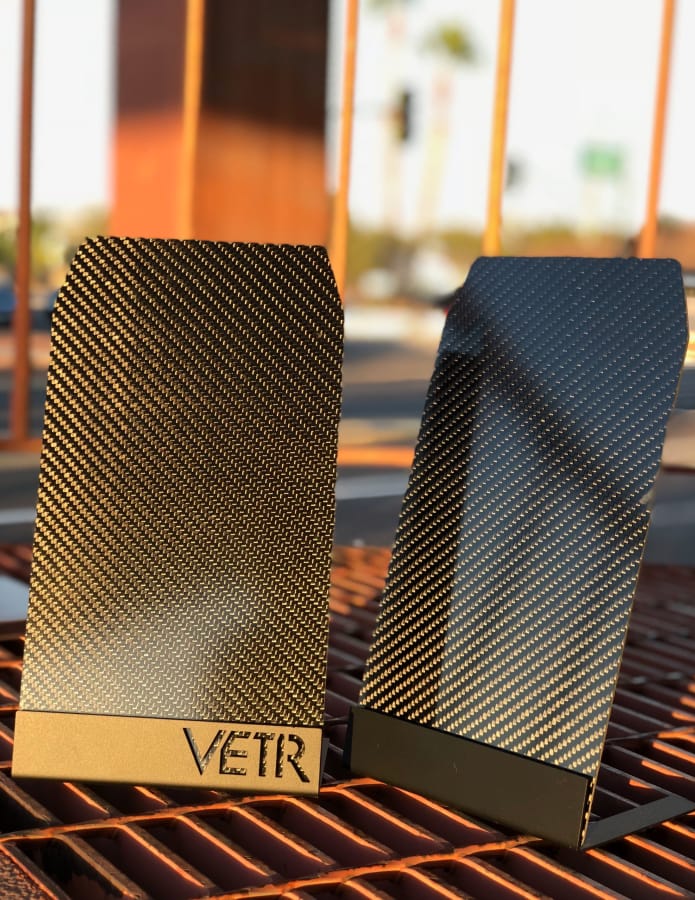 Black Carbon with Matte Black Stands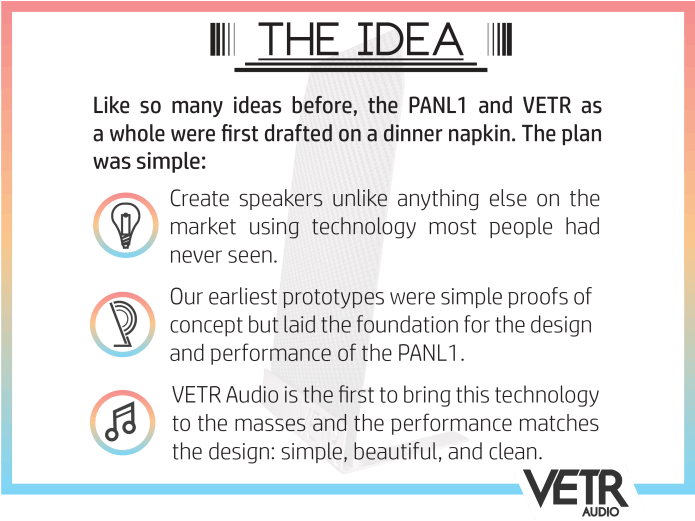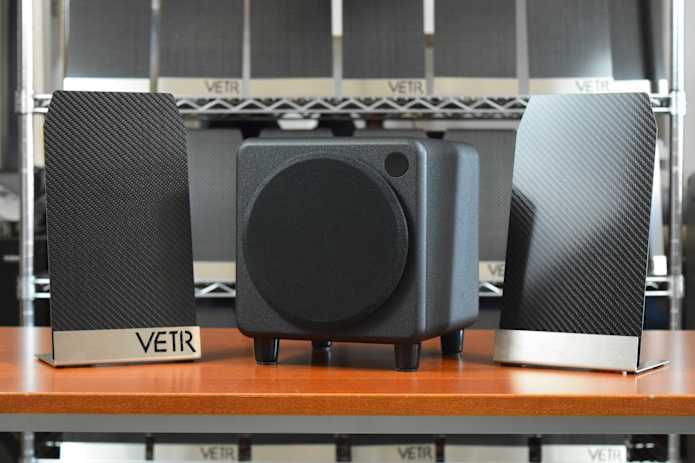 Complete PANL1 system with subwoofer

The PANL1 speakers fill your room with beautifully clear sound whether you're listening to acoustic recordings, watching action movies, or playing the latest games. Our low-profile subwoofer provides deep low notes and room-filling bass in a package that can be easily hidden under your desk or next to your TV. And because it's tuned to perform perfectly with the PANL1 speakers, the whole sound range will seem to come from our slim bookshelf speakers – clear and precise, at any volume.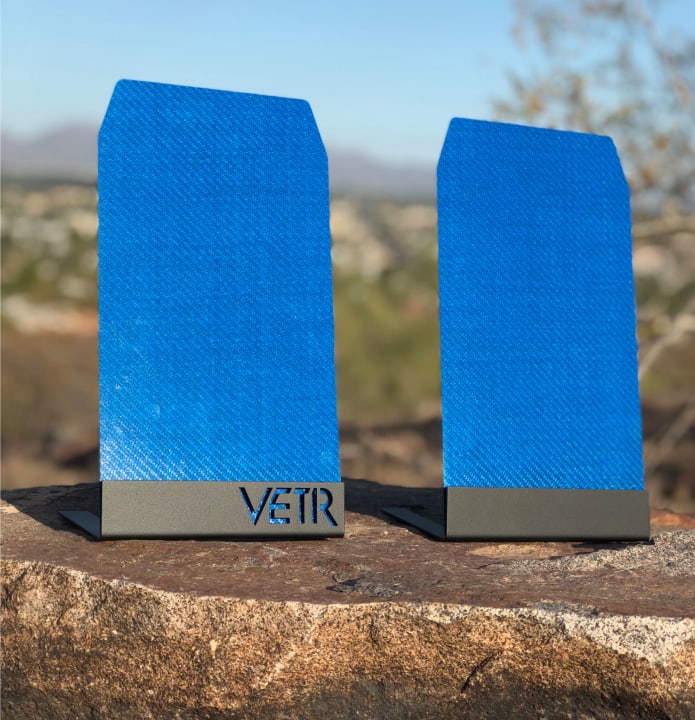 Blue Carbon with Matte Black Stands

Our design is like nothing else. From the first brainstorming sessions, initial sketches, and early proofs of concept nearly two years ago, we strived to create a minimalist, bold design that performs. Reactions to our speakers range from "These are amazing" to, simply, "wow." Our main goal, the overarching principal that we adhered to, has always been "Change the way people see audio." With the PANL1, we plan to achieve that.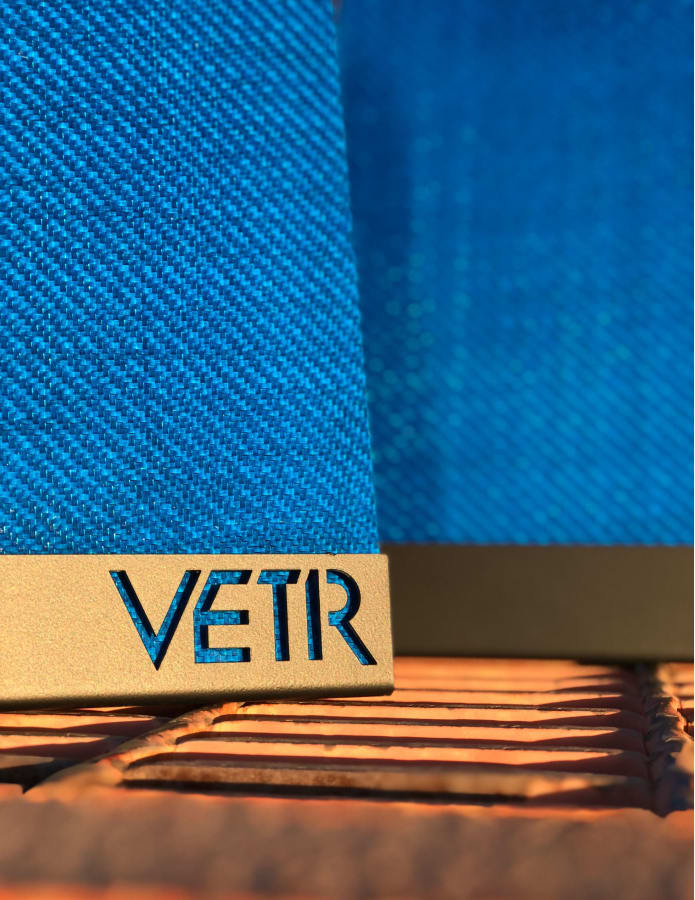 Blue Carbon with Matte Black Stands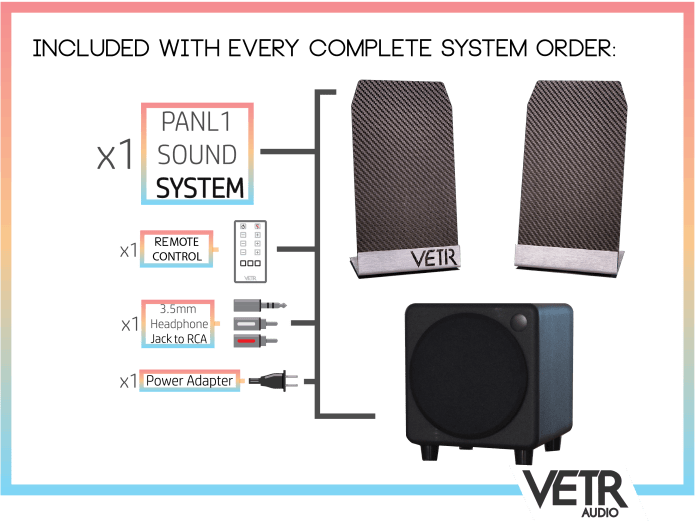 Complete System:
-2x PANL1 Speakers
-1x VETR Audio Subwoofer/Amplifier
-1x Remote Control
-1x Power Cable
-1x RCA to 3.5mm Cable

You choose your stand and PANL color. The stands come in either brushed stainless steel or beautiful matte black. The carbon fiber panels are available in 6 colors: black, silver, gold, pink, red, and blue. With 12 different color combos to pick from, you can choose a color combo to match any setting. We'll ask for your desired color combination in a survey at the conclusion of this campaign, then hand-build the system to your specifications.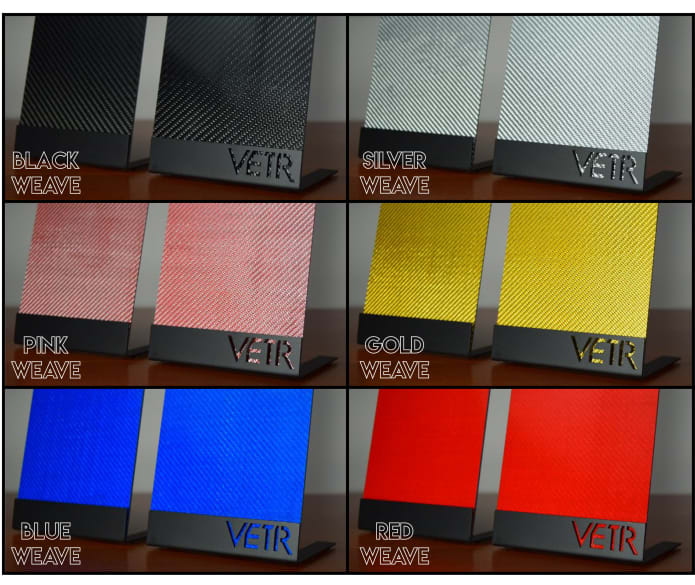 Black Stand Color Combo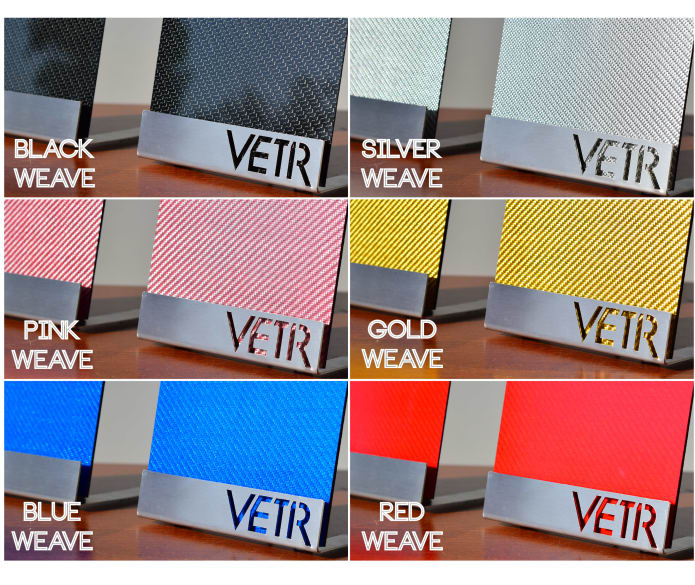 Brushed Stainless Stand Color Combos

Possible color combinations: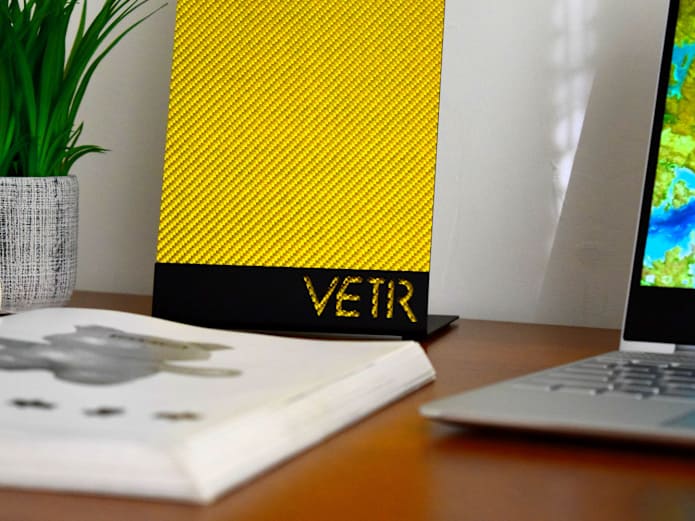 Gold Carbon with Matte Black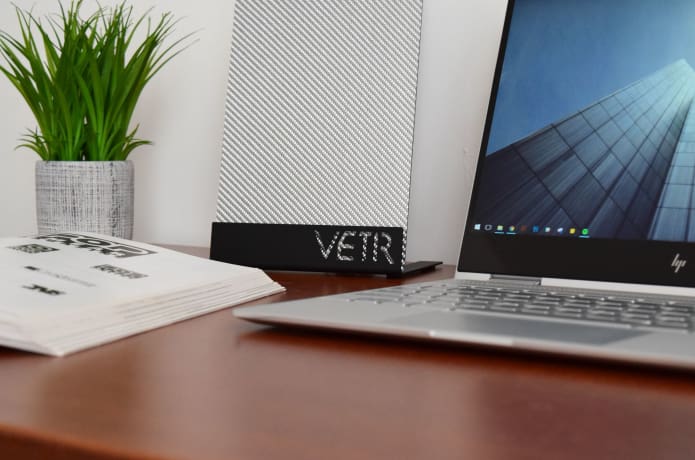 Silver Carbon with Matte Black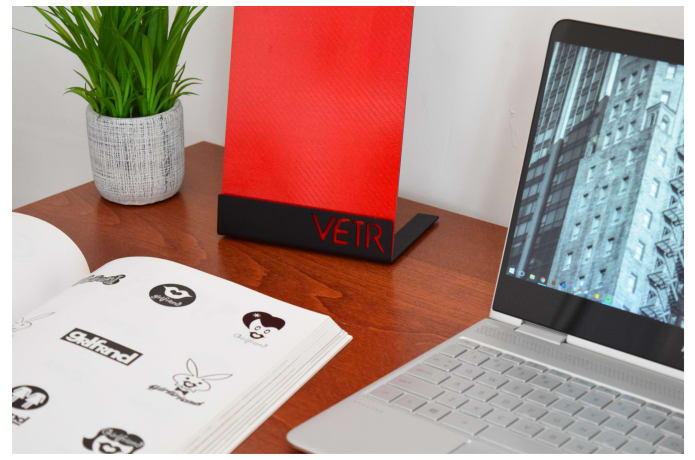 Red Carbon with Matte Black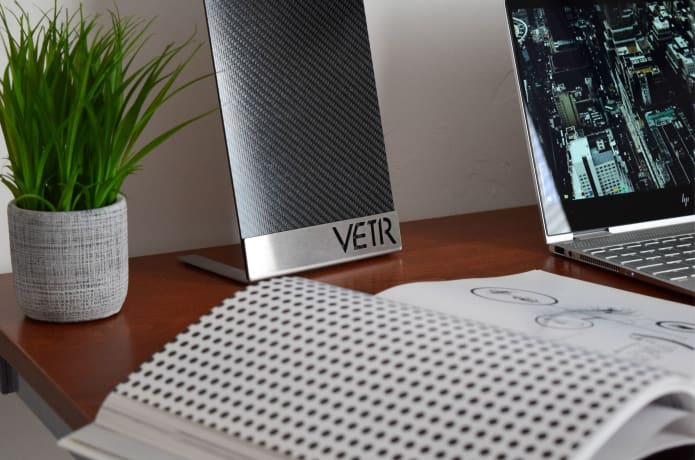 Black Carbon with Brushed Stainless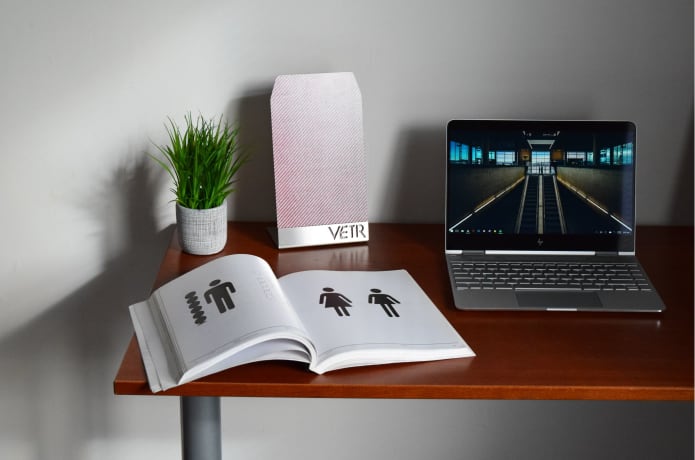 Pink Carbon with Brushed Stainless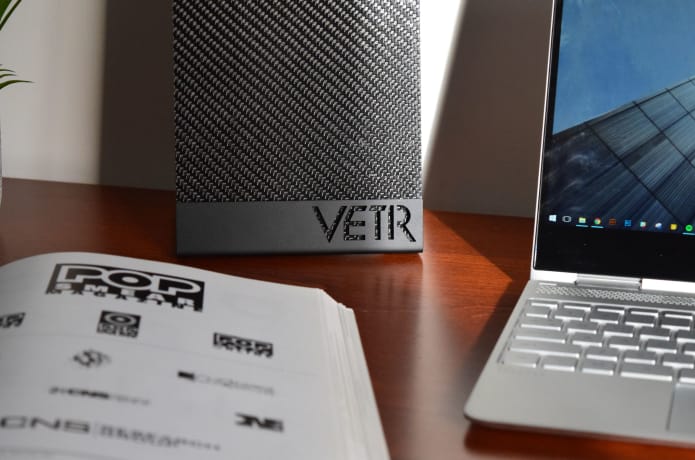 Black Carbon with Matte Black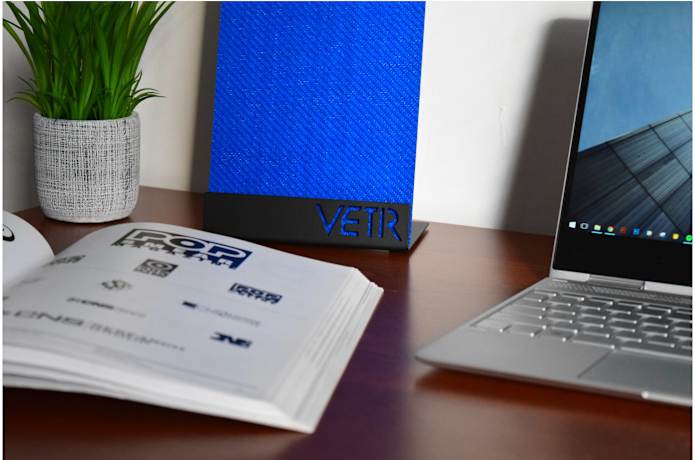 Blue Carbon with Matte Black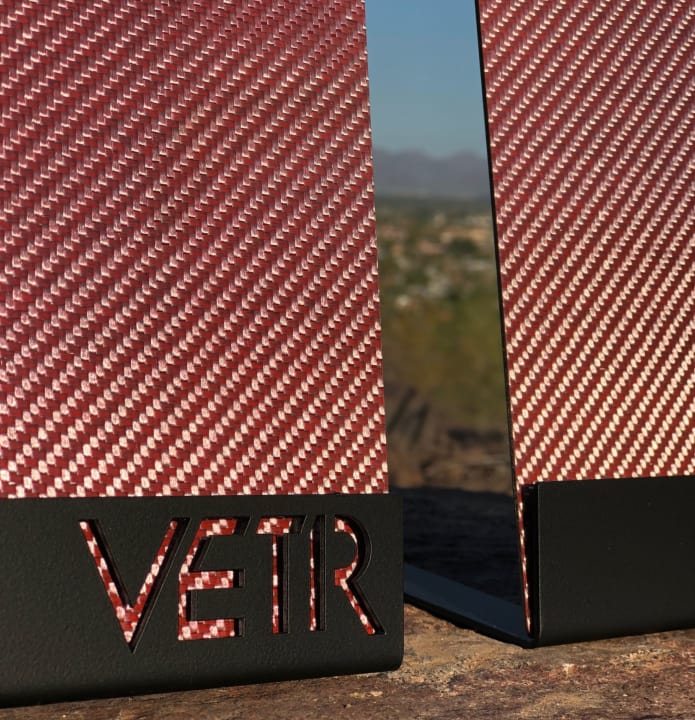 Pink Carbon with Matte Black





By backing us, you'll be set to receive a system by our shipping date. Because our R&D is complete, manufacturing and assembly lined up, and logistics in place, you are placing a pre-order for our second run of systems. This is a retail ready system with our first crowdfunding campaign already finished and fulfilled, with the PANL1 already delivered to customers.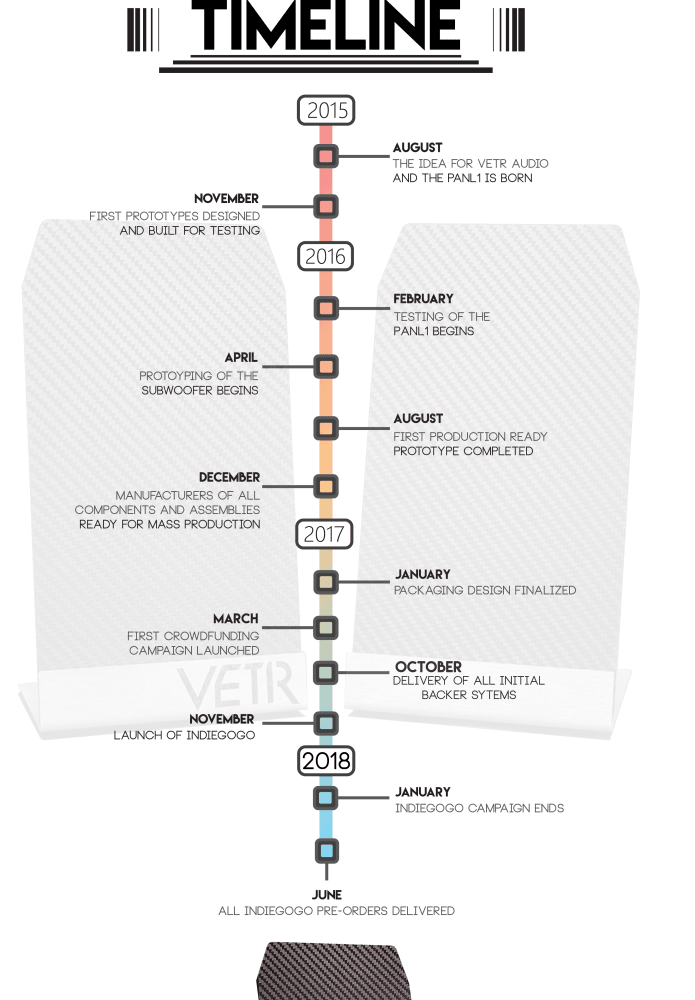 All 60 units of our first production run lined up and waiting to be boxed. All them hand built by us.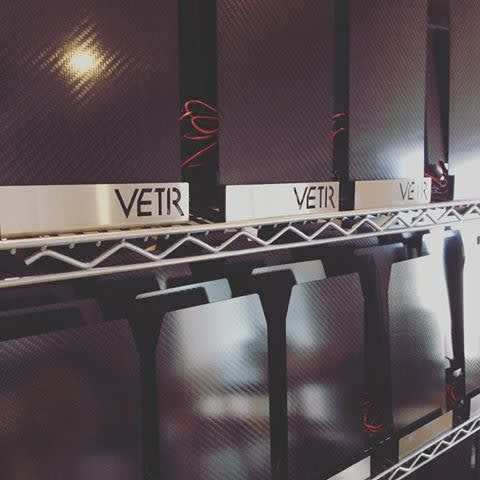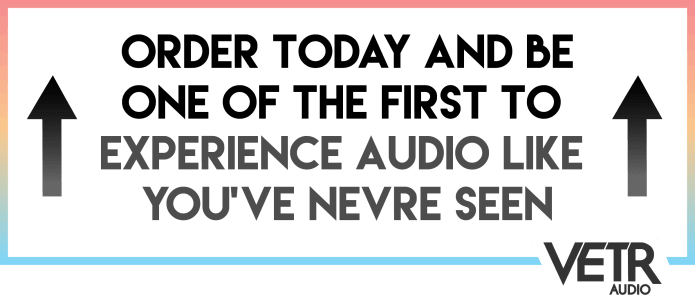 Back us, share us, and let's make it happen!






None of this can happen with out the support of our customers, family, and friends. We feel a huge sense of pride when our designs excite the people around us, and we can't wait to share with you audio like you've never seen.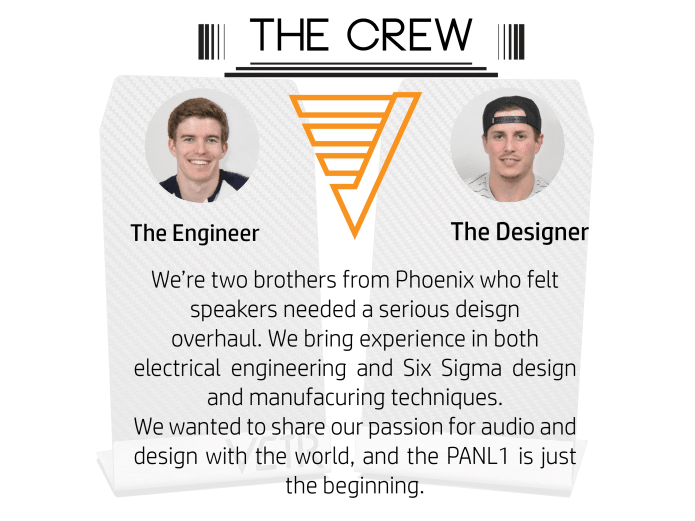 We set out to build a game changing product, maybe not one the entire world would notice, but one significant enough to be noticed.

What risks and challenges do we face?
Our primary challenge is finding or creating a space large enough to keep pace with the amount of orders we receive. A living room and garage provide ample space for small orders, but to ensure streamlined processes and on-time delivery for larger volumes, a dedicated office and warehouse is needed. Fortunately this issue is easily resolved: Phoenix has an ample supply of warehouse and commercial office space. Finding the right space to meet the demands of our customers is a simple matter of picking the best one.
While there are challenges we will likely face, we see very little in the way of potential risks. We have multiple suppliers and partners ready for all components of the PANL1 speakers; the R&D has already been done; we have already delivered systems to first run customers and they were assembled using the same processes we plan to use for these systems. We foresee very little risk to for a late delivery or non-delivery. Outside of catastrophic natural disasters, very little can interfere with us delivering the PANL1 to you.