This campaign has been postponed until January for regular donations (see Update #2). 
Purchases for holiday delivery can be made
here
. 
Crypto contributions can still be made now
here
.

BALANCE Edutainment is working with nonprofits and celebrities including Mos Def and Cheech Marin to catalyze a movement for nutritious children's entertainment that nourishes our kids physically, mentally, emotionally, and spiritually. Our intention is to bring balance to the world by helping the younger generation discover their unique gifts and bring them to the world. See section near bottom to contribute via crypto currencies. 
Our first products are two augmented reality children's books, related media, and activities that inspire kids to read and learn about living in harmony with nature through an engaging and interactive experience. 
The Rhyming Picture - for 0-5 year olds - is Pacha's first dream  as a 3 year old about meeting animal friends in the jungle. The Young Reader version - for 7-12 year olds - is about Pacha's dream of returning to the jungle as a 10 year old.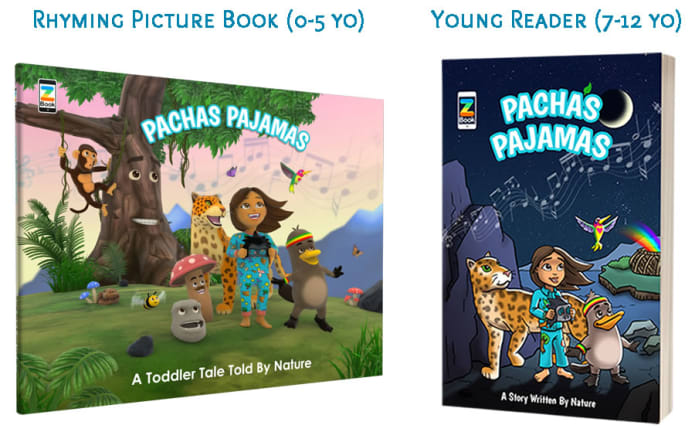 The young reader and rhyming picture books have 80 and 32 animated illustrations, respectively, many in 3D featuring the voices of celebrities including Cheech Marin, conscious rapper Talib Kweli, rock icon Lester Chambers,  Choo Choo Soul's Genevieve Goings, and  Mos Def aka Yassin Bey, our beloved narrator. 
Features an easy-to-use mobile app that brings the book's many characters to life, turning them into fun 3D animations that "jump" off the page.
Pacha teaches children compassion, empathy, and connectedness through a compelling and enriching storyline about the beauty of nature, and to realize that each of them have unique gifts they can use to positively impact the environment and the world around them.
Includes an Award-winning 2-disk musical CD set and features real-world activities that are designed to get kids dancing and singing about their connection with nature and one another.
Prompts to trigger rich conversations and bring the family together
Fun facts that increase a child's knowledge and appreciation for animals and plants. 
A dream journal that supports a child's exploration of their own dreamworld
A dance activity that invites kids to make videos of themselves doing the Connected Dance to spread the message that "We Are ALL Connected.

When Pacha goes to sleep, the plants and animals on her pajamas become her guides on a dream adventure.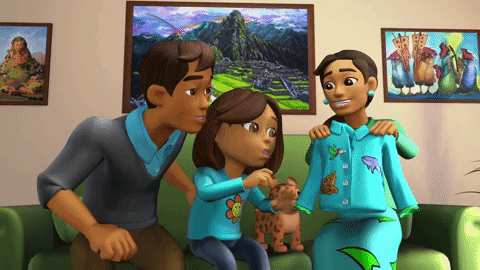 One evening, Pacha's magical pajamas carry her into the jungle where she finds a group of animals upset about the state of their home. They decide to throw a huge festival in nature to bring all species together.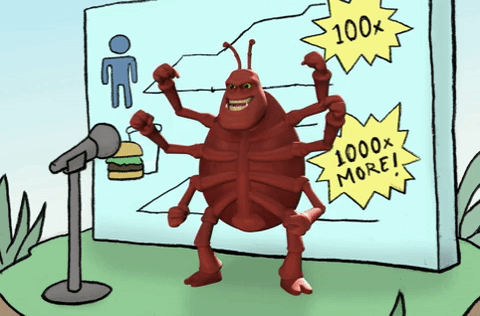 In the young reader book, Mr. Tick and his parasite minions aim to shut down the festival. They want everything to stay the same.    
Through her magical dream adventure, Pacha realizes that We Are ALL Connected and awakens with a new purpose to help the planet, using her own unique gifts as a force for good. Pacha's Connected Dance Challenge invites kids to make dance videos to show that "We Are ALL Connected!"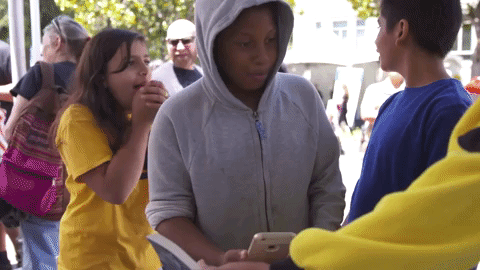 Pacha is beloved by children, parents and teachers!
Teaches your child about the environment, as well as what they can do to help protect it.
Empowers your child to discover and use their unique gifts to make the world a better place.
Captivates your child's imagination and helps them understand the power of their dreams
Cultivates your child's spiritual connection with themselves, the nature, and the world.
Engages budding and reluctant readers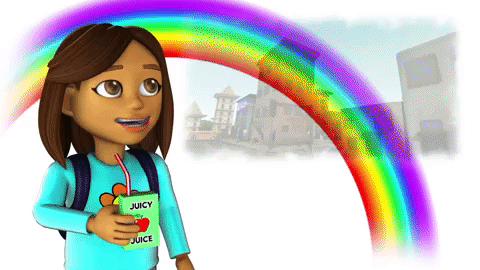 In the spirit of Pacha and with your help, we want to make it possible for kids everywhere to be able to experience and grow from Pacha's books and music. You have the opportunity to send Pacha's Pajamas to kids in need at children's hospitals, schools, and libraries in underserved communities. If you choose one of our "GIFT | GET" rewards, books will  donated to kids in need. At the end of the campaign, you will decide to which charity you want your donation to go - see below!
Grounded by amazing talent including our narrator Yasiin Bey aka Mos Def, Talib Kweli and Cheech Marin and lifted by the voices of 30 young artists,  Pacha's Pajamas' special blend of reading, music, and technology is taking the world by storm! Check out some of the awards we've received from wonderful organizations.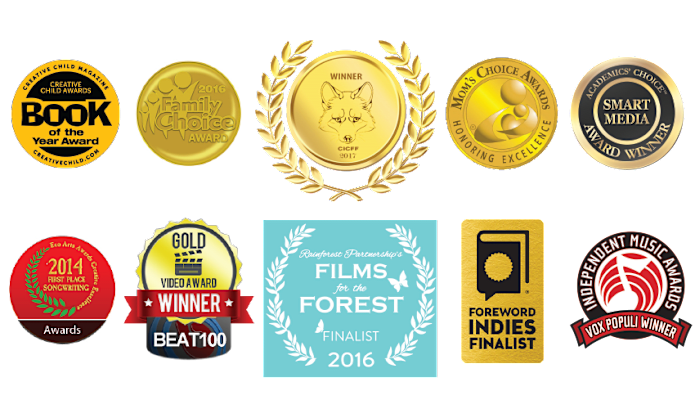 The Pacha's Pajamas: A Story Written By Nature ZBook has 80 illustrations, all of which spring to life with augmented reality. Hovering the Pacha Alive app over the book makes the characters jump off of the page in 3D.  
How does it work? The app uses the device's camera to look for the illustrations in the book.  When an illustration from the book is encountered, the app zeroes in on the image and matches it with the correct animation, bringing the picture to life.
​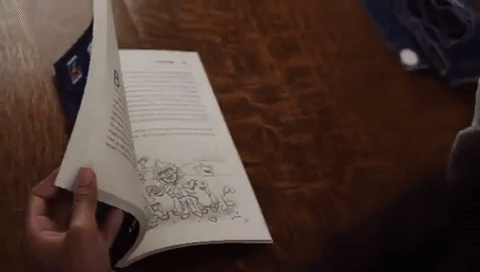 "Whoa! This is mind-blowing! The app brought the book to life and the characters jumped off the page, singing and dancing." L.P., Mom
Go ahead - Take two minutes and the try out the App!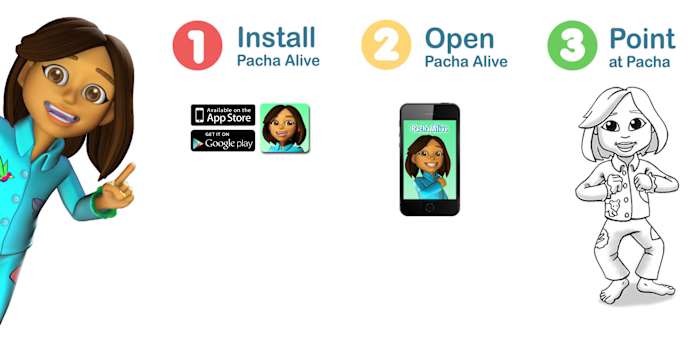 Since the app works on the computer screen, you can try it in a matter of minutes. Once you get a chance see this, you will understand why we are so excited for children and the future of books.
"Sweet!. Ever since my kids read Pacha's Pajamas, they have been way more connected with animals and plants." ~ J.C., Mom
Through her dream adventure, Pacha sees how she is connected with nature, other humans, and herself. When Pacha goes to sleep, she meets the plants and animals on her pajamas in the jungle. They are sad about the state of their homes. She learns about their challenges as well as what they really want. Together, they create a huge festival in nature where  plants and animals   perform from their unique perspective in the ecosystem, giving your child a "nature's eye view" into things that ordinarily would not have got their attention.
Pacha sees how all the plants and animals are connected, including her fellow humans. She also learns to work through some important and relatable hurdles in her own life : her asthma, her discomfort in being the center of attention, her animal nature, and stress responses.  She awakens inspired to show the world that We Are ALL Connected. 

"Pacha inspires my students to take action!" ~ Dennise Hilliman, LEAD Curriculum, London  
Pacha's Pajamas encourages kids to be Youth Leaders and builds their confidence. The story reminds children that they have everything they need within themselves and that they can create the world they want to live in.  Through her dream adventure, Pacha transforms from a disengaged kid to a youth leader. She discovers her unique gifts - problem solving, dancing, public speaking - and how to bring them to the world in a positive way.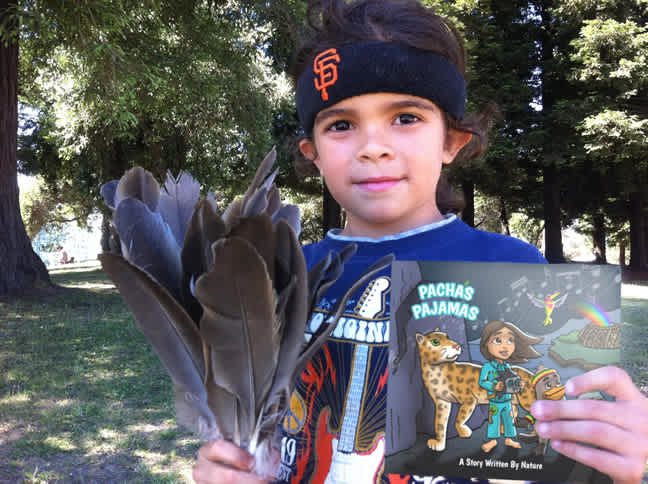 Pacha's Pajamas is the perfect educational tool for schools, home schools, and anywhere kids can learn. The story grabs their attention and engages them, making reading fun. Because interactive material has proven to increase reading comprehension and literacy skills, the app (which makes the pictures spring to life in 3D) and the music enhance the learning experience and engage kids even more in learning and reading.  
Educators find Pacha's Pajamas to be a great way to introduce environmental issues, mindfulness, and social and emotional skills to young children using Pacha as a relatable and fun guide. The innovative use of story, animation technology, song, and dance are great ways to get the attention of today's young people. For schools and home school environments, Pacha's Classroom Companion is available upon request.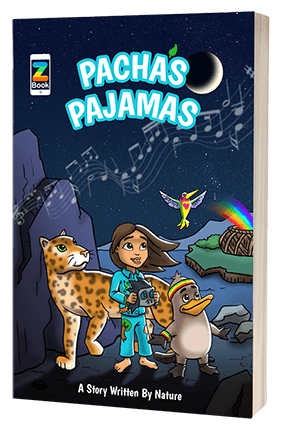 Pacha's Pajamas: A Story Written By Nature is the story of an Afro-Latina girl named Pacha whose incredible imagination and magical pajamas take her on an adventure with a whole cast of animals who help her learn about the environment and how each and every one of us is connected. The Young Reader ZBook is 200 pages long with 80 illustrations that come to life in colorful, 3D animation via the Pacha Alive app. Your child will sing along to the music and become a more engaged reader while learning about plants, animals, nature, the environment, and self discovery. This multi-sensory approach has shown to help budding readers and get kids more engaged in reading and learning...all while having fun!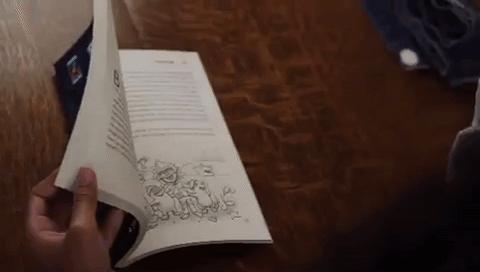 The Pacha's Pajamas books are specially designed to work in conjunction with the Pacha Alive augmented reality app to help the black and white pictures spring to life in full color and create an unforgettable experience. Simply hover the app over the illustrations and the characters come to life in beautiful 3D animation! Featuring a diverse cast of celebrities including Mos Def, Talib Kweli, and Cheech Marin, Pacha's story is not just entertaining for children, but a big hit amongst adults too. The augmented reality and music not only encourages children to want to read more, but also enhances story comprehension and expressive vocabulary.
Install the Pacha Alive App!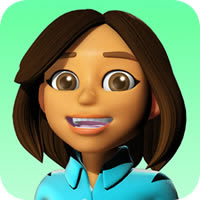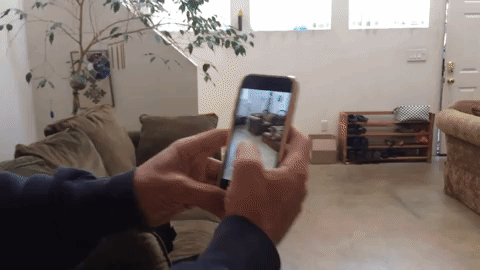 As an added bonus, you can download the Connected Dance App right now and use it for FREE! Our new ARKit Connected Dance Challenge app enables your child to create photos and videos of themselves dancing alongside Pacha and some dancing flamingos with the power of augmented reality! You can use the app anywhere your child wants to dance and the video will show Pacha and the Flamingos dancing right beside them!
Install the Pacha's Connected Dance App and start playing now!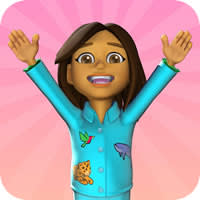 See how kids (including yours) can connect from all over the world with Pacha's Connected Dance Challenge at http://connecteddancechallenge.com.

The Pacha's Pajamas double album has won a total of nine awards including People's Choice for Best Children's Music in the Independent Music Awards, the Eco-Arts award for best songwriting, and the Academics Choice Smart Media award.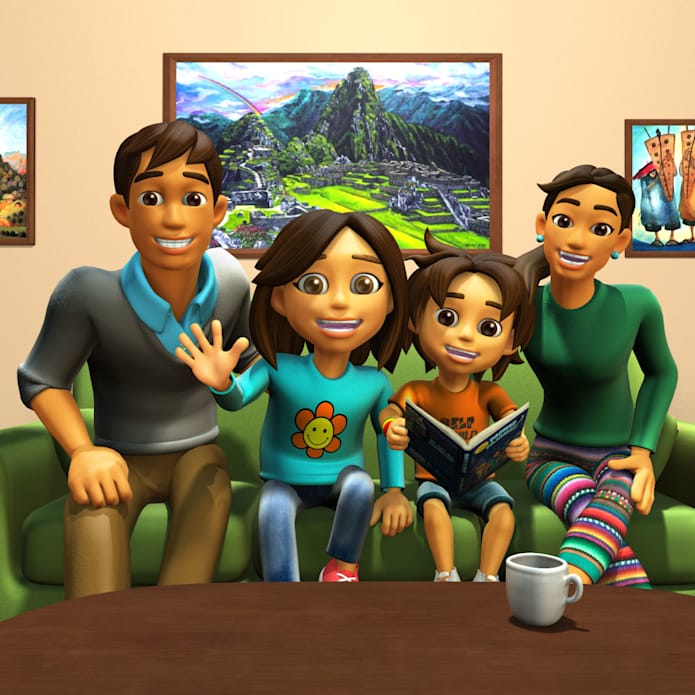 Up until the last few years, only 1.5% of children's books were about African American or Latino characters and only roughly 31% having female central characters. Pacha's Pajamas helps correct this underrepresentation by presenting a female whose family is Peruvian American of African, European, and Native descent. In fact, her background plays a huge part of the story line as she explores the world of Pachamama (The Incan Mother Nature).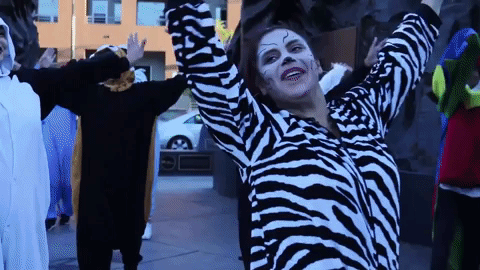 When Pacha awakens from her dream adventure, she feels called to spread the message from her dream - that We Are ALL Connected - to the world. She has initiated an internet dance challenge - the Connected Dance Challenge, which invites kids to submit videos of themselves doing the Connected Dance for the chance to win prizes and to be in a dance video with kids around the world. 

This is our first Pacha's Pajamas Webisode. It presents the beginning of the story up to the point that Pacha gets her magical pajamas.  and features Mos Def aka Yasiin Bey as the narrator, Genevieve Goings as Mama, and Ta'Kaiya Blaney as Pacha.  Stay tuned for the second webisode!

You and your child can get started giving back to your community right away with your order of Pacha's Pajamas. Get and Gift options that send books to kids in need. Later, at the end of the campaign, you will choose among 5-7 options (through a survey at the end of this campaign) where to send books including children's hospitals, schools, nonprofits, enrichment programs, and libraries that serve underserved communities.  We'll share updates with photos, videos, and testimonials from the kids that benefit from your donation so you can see how your donation has positively affected others.
ALMA Orphanage Centre, Tanzania - An orphanage and school dealing with children of all tribes. We love serving and helping children with different challenges. We are seeking 108 books.
Caliber Beta Charter School, Richmond, CA - New charter school serving primarily low income Latino and African American students in Richmond's Iron Triangle neighborhood. 
Child's Play, Seattle, WA - Brings games and books to Kids in Children's Hospitals - Target 1000 books 
Children's Book Project, San Francisco, CA - Provides books to Teachers in San Francisco and Northern California. Target 100 books 
Dekalb County Board of Health, Atlanta, GA - Provides books to  schools, libraries, Junior League, and children's hospitals in and around Atlanta, Georgia. Target 1000 books

Lead Curriculum, London, UK - Teaches Youth Leadership to underserved kids in London and in Connecticut. Target 100 books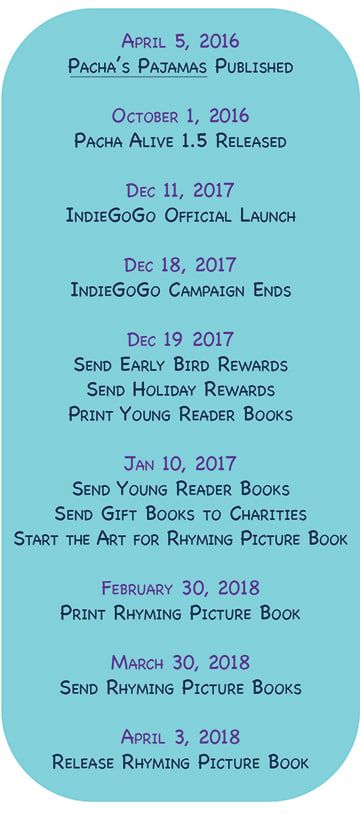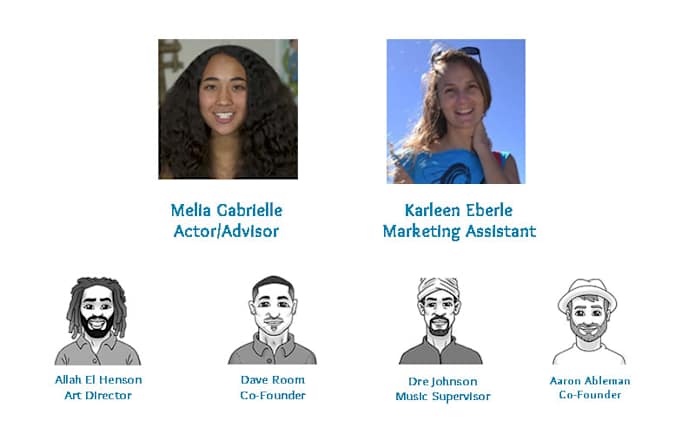 The mission of Pacha's Pajamas is to translate ancient ways of seeing our relationships with nature, one another, and ourselves into the language of today's kids, with the intention to inspire tens of millions of young people to become leaders and create the world they want to live in. We do this with culturally relevant characters and locales, engaging stories that remind, eye catching illustrations, and uses of augmented reality technology that inspire, engage, and educate.
The idea for Pacha's Pajamas came to our co-founder Aaron Ableman as he told his younger brother bedtime stories. These bedtime stories about animals coming together for a festival in nature evolved into a short story called "Pachamama's Pajamas." When Dave and Aaron came together around the vision of a healthy and resilient world in a dynamic, ever evolving balance, they re-wrote the story to focus on the little girl Pacha who showed up at the end of the original story.

Our first several years were focused on creating a rich, multimedia tapestry for this children's story about our connectedness. The final incarnation co-authored by Dave and Aaron - Pacha's Pajamas: A Story Written By Nature - was published by Morgan James in April 2016. The augmented reality app was completed in October 2016. In June 2017, the book received the award for Book of the Year in the Augmented Reality category of the Foreword Indies Awards.  

People often ask us how can they help. Usually unless they have some very specific skills that we need at that moment, it can be challenging to find short-term meaningful project for people to do. 

But it just so happens that right about now, we've got some amazing things that those of you who want to help can do! And it will make a huge difference right now. Allow us to leverage your social network to spread the word far and wide about Pacha and her movement for people to realize we are all connected. The more networks we connect into this, the farther this can go.

We are looking for 25 Super Supporters to use an online tool to send short, personalized messages to 1,000 or more of their Gmail, Facebook, and LinkedIn contacts.  
As a way of saying thank you, we are overjoyed to offer our Super Supporters a FREE limited edition Pacha's Pollinators jersey with choice of name and number.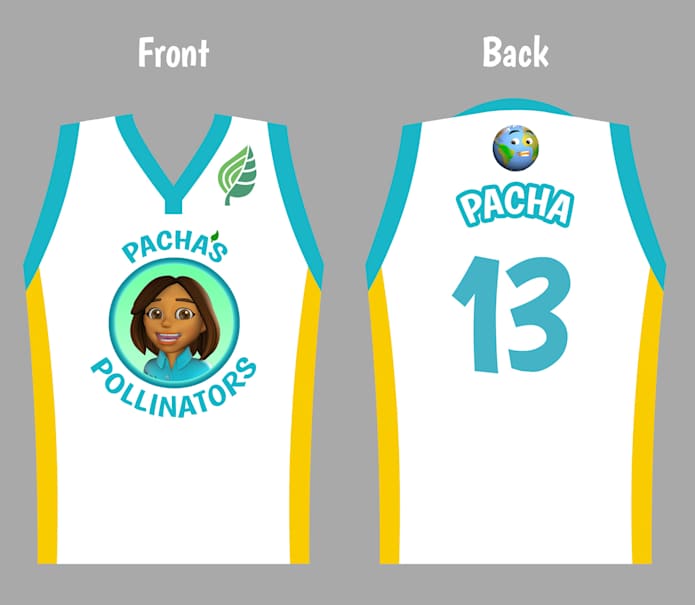 Email info@pachaspajamas.com if you are interested in becoming a Super Supporter.

We accept the following crypto-currencies for contributions to this campaign: Bitcoin, Ether, Litecoin, and ZCash. Your crypto contributions will be added to the IndieGoGo's campaign manually in a timely manner. Please email your contact information to crypto@pachaspajamas.com  when you have made a crypto contribution.
Litecoin


ZCash



Q: What phone do I need to use the apps?
A: The Pacha Alive Apps works with both Android and iOS devices. (The app does not yet work for 64 bit devices like the Samsung S8.)  Find them at the Google Play and App Store. Pacha's Connected Dance App only works with iOS devices.  
Q: Where do I get the app?
A:  Find the Pacha Alive App at the Google Play and App Store.  Find the Connected Dance Challenge App at the App Store.
Q: Can a child use the app?
A:  We do not recommend that children younger than 2 years old use the app. Young children may have an easier time maneuvering a phone or a small tablet than a regular size tablet.
Q: What reading level does my child have to be to read Pacha's Pajamas?
A: The Younger Reader was written for 7-12 year olds. Some budding readers may need assistance from an adult. Parents enjoy reading the ZBook with younger children (4-8) while the child operates the app.  
Q: What reading level does my child have to be to read the rhyming picture book?
A: The rhyming for beginning readers and with parent or teacher assistance.
Q: Is there a program for schools?
A: The Young Reader and Rhyming Picture books and music are ready to go for use in schools. Pacha's Classroom Companion (beta edition) which contains curriculum for English Language Arts, Climate Change, and Social & Emotional Learning is available upon request for the K-2nd, 3rd-5th, and 6th-8th grade bands. 
Q: Is the Augmented Reality helpful for special needs kids?
A: Studies show that Augmented Reality is being used to support kids with autism. 
Q: What is educational value?  
A: Pacha's Pajamas has so many educational elements. It is a perfect way to introduce kids to nature, animals and plants, environmental issues, mindfulness, how to be a force for good and create a better world, how other kids live, and social and emotional learning.
Q: How do the music and dance elements help my child?
A: Studies show that dance and music are great for physical expression and emotional regulation.
Q: Where is Aaron Ableman?
A:  Aaron Ableman has moved on from his work with BALANCE/Pacha's Pajamas to forge a career in the music, film and TV industry. He is producing an exciting new brand entitled "Alive & Awake"! A quest for the meaning of life, "Alive & Awake" celebrates every young person's yearning to tackle big challenges through the power of creativity. Leading with the album (17 songs, 8 stories and 3 music videos), Aaron is pioneering a new means of distributing the content: a downloadable album on the back of a tree kit of ethically-sourced tree seedlings. This is the world's first plantable music album. Youth 7 + will get an album (companion booklet inside) along with each tree kit to plant in their school communities. Plus, for every album/tree purchased, one is planted in a developing nation.