Kalik Scientific and Beautiful SeeAsia were summoned by the call of nature to follow their intuitive guidance into a healthier and more natural lifestyle. The couple parted from the city life of New Jersey two years ago on a committed journey of higher learning, self sufficiency, spiritual cleansing and reconnecting with nature. Our mission has provided us with educational experiences giving a greater understanding of the human condition and our higher potential. Along the path toward inner peace and harmony we have met many influential beings who have encouraged our inherent passion to share the knowledge and lessons bestowed upon us by our unique experience. 
The journey has been recorded and is currently being fashioned into a compelling documentary through the lens of our creative vision. Together we have formed "Sacred Synchronicity" which is an organic business focused on rebuilding the universal family one sacred partnership at a time. We are a united force which began as two spiritual beings on the holistic path of self-sufficiency and enlightenment. Traveling separate roads the process of our individual self-improvement led us to an exciting path towards inner-paradise that we have walked together. The challenge of partnership provides the opportunity to have a supportive mate as we face our fears to improve the quality of our character bringing the spirit, mind, body and soul into optimum health and balance. As the founders of "Sacred Synchronicity," Kalik Scientific and Beautiful SeeAsia recognize the importance of divine partnership and are determined to bring the priceless knowledge, wisdom and understanding they have acquired to others for the benefit of a brighter world for us all to share.
                                      

The success of our mission will bring individuals in balance with their higher self thereby allowing them to function better according to their own unique nature. The result of the healthy individual will create well balanced partnerships which will in turn build stronger and healthier families. This process beginning with the microcosm of the individual will improve the quality of our relationships in the world and raise the vibration for us all. We intend to enlighten others by hosting retreats at our natural health center which will include the knowledge of self sustainability, healthy and delicious vegan food, Cozmophyzix (astrology) readings, agricultural enlightenment, creative workshops and relaxation in a beautiful and natural tropical environment. Imagine the beauty our mission will bring to the world once it is successful. Imagine the smiling faces of happier children with healthier and more synchronized parents. Imagine bringing you and your partner to the healthiest and highest level your relationship has ever been. Imagine sitting under palm trees with beautiful skies feeling the sun's warmth like a coat on your skin with a cool breeze blowing through your hair, along with a tasty meal in your stomach and a smile on your heart. Now open your eyes and see the world without it. This will be a reality for someone and willingly it will be for you.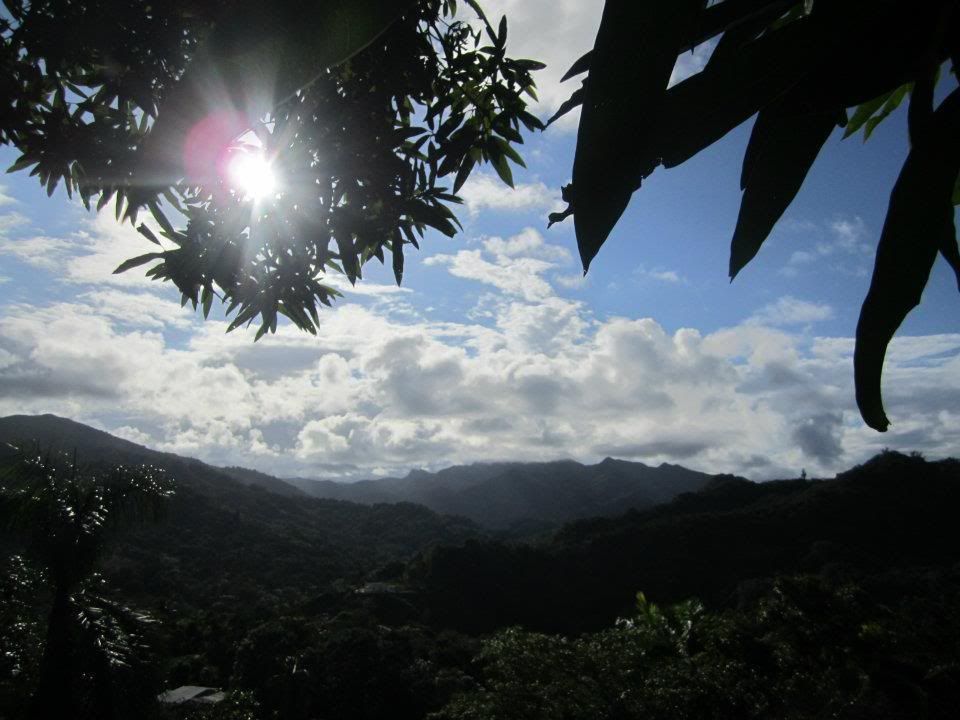 WHAT WE NEED AND WHAT YOU GET
- $6,500 is for the acquisition and interior basics for our beautiful natural healing center such as kitchen appliances, furnishings, etc
- $1,000 is for the marketing and advertising that such a wonderful sanctuary for the people exist!
- $1,000 is for the agricultural supplies related to gardening and land maintenance for self sufficiency and workshops
- $1,500 is the starting amount we need for 
transportation to pick up and return our sacred partners safely to and from the airport. We will also transport them to various locations around our tropical paradise such as beautiful beaches, trails and breathtaking scenic mountain views. 
In return for your loving contribution you will receive all kinds of cool gifts such as free music downloads, a copy of the "Sacred Synchronicity" movie with your name featured in the credits, a signed poster, a free copy of The Sol Matrix relationship guide,an opportunity to be the first to enjoy the Sacred Synchronicity Holistic Health Center and all of the services we offer. 
All monetary donors will receive an emailed PDF report and overview of the "Show Your Love" - Holistic Love Sanctuary in the Caribbean project within the first week, which will include details regarding deadlines, our documentary, retreat dates, spending specifics and more. There will also be updates about our progress as we progress along the way. 
SHOW YOUR LOVE! OTHER WAYS YOU CAN HELP
Your support and promotion is just as valuable as your dollar. Join our promotion team by filling out the form below and receive some of the great perks that our financial contributors enjoy. We thank you in advance on behalf of everyone whose lives we will enrich and improve through our collective efforts.
http://fs16.formsite.com/aqueenbyallmeans/form10/index.html
We appreciate you and look forward to your love, support and blessings during this time, as this campaign is vital to humanity now more than ever.
Peace and So much Love!
Kalik and SeeAsia